Aaron Judge Reacts to Breaking MLB Strikeout Record
Yankee Aaron Judge set a new record Wednesday for striking out in the most consecutive MLB games (by a non-pitcher). This was the 33rd game in a row Judge has struck out. He reached the record in his final at-bat when the Yanks faced their cross-city rival, the New York Mets.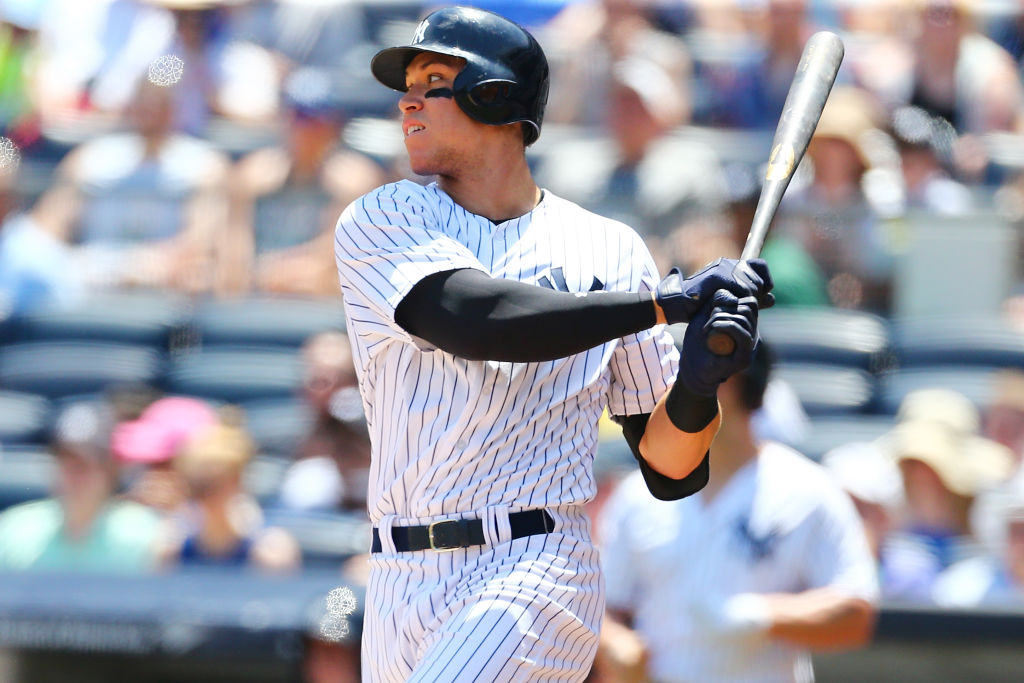 The dubious record was previously held by Adam Dunn when he struck out 32 games in a row in 2012 with the Chicago White Sox.
"I'm seeing the ball well. I've just got to keep swinging at the right pitches," Judge told reporters after Wednesday's game, as reported by New Jersey On-Line. "They've been pitching me tough on the corners, and when I get a pitch over the plate, I just can't miss it."
Judge began the streak July 8. His stats have taken a nosedive during this streak, including a .182 batting average in August. However, he is still hitting the home runs he has come to be known for since winning the Home Run Derby in July, when he slugged nearly four miles of homers. In Wednesday's game, his fourth-inning, 457-foot home run was his second homer in three games. He has 37 homers to date this season.
Despite the strikeout record, Yankees manager Joe Girardi had good things to say about Judge's progress at the plate, according to Bleacher Report. "It tells you he's mechanically more sound," Girardi said in reference to Judge's recent home runs going to the left center and the opposite field. "When we look at him, yeah, he's pulled some home runs, but we've seen a number of them in right and center. He's made some adjustments and he's feeling more comfortable in the box."
Judge is now three games away from breaking the same strikeout record, but with pitchers included. This record has been around since 1971 when former pitcher Bill Stoneman struck out 35 games in a row with the Montreal Expos.