NFL: The 10 Best Games of Aaron Rodgers' Career
Green Bay Packers quarterback Aaron Rodgers is undoubtedly an NFL star. He's a top-tier quarterback along with Tom Brady, Drew Brees, and Ben Roethlisberger.
His stats are right there with some of the game's greats, and he's one of the best Packers players of any position and any era.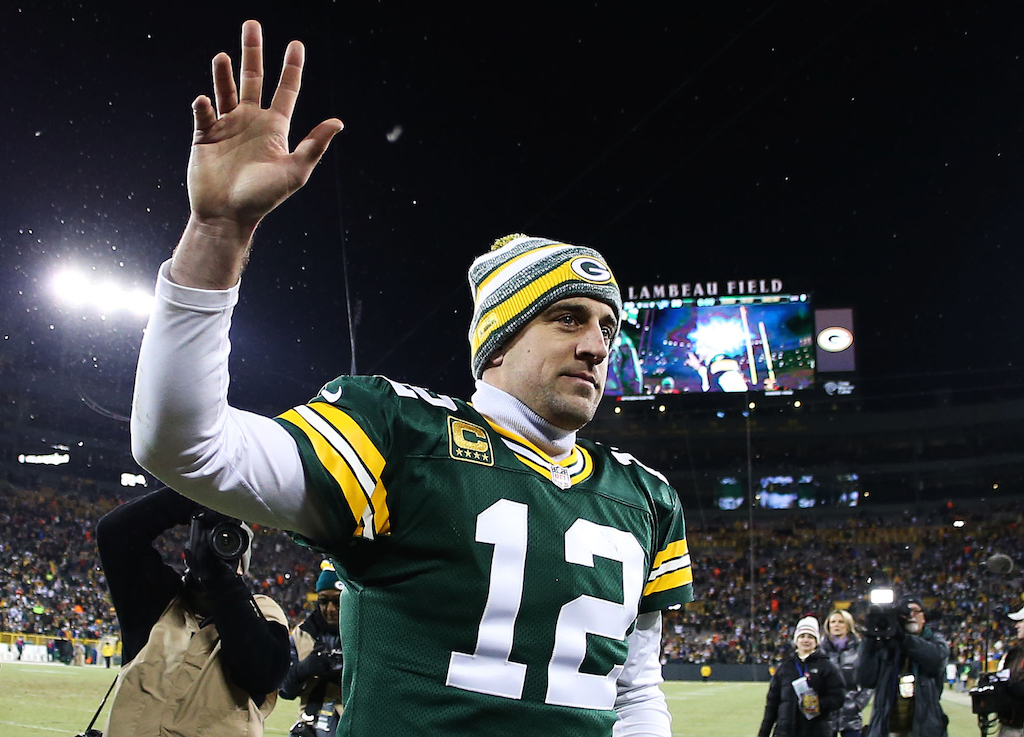 The 2018 season is Rodgers' 14th in the NFL, though he barely played his first three years in the league. These are 10 of Aaron Rodgers' best games (regular season only) of his career so far.
Aaron Rodgers' best games
It's time to look at some of Aaron Rodgers' top performances, and what you are about to see might befuddle you. The numbers are gaudy, and you might wonder, how one player can be so productive on the field? We don't have an explanation for how he does it, but the fact that he gets it done is why he's well paid and among the wealthiest NFL QBs of all time as well as a Hall of Fame lock.
10. Dec. 25, 2011
Opponent: Chicago Bears
Key stats: Five TDs, 283 yards, 142.7 rating
In 2011, Aaron Rodgers might as well have been the Grinch for Chicago fans. With the Bears fighting for a playoff spot and needing a win to keep their hopes alive, Rodgers threw for five touchdowns without an interception as the Packers cruised to a 35-21 win.
9. Sept. 28, 2015
Opponent: Kansas City Chiefs
Key stats: Five TDs, 333 yards, zero INTs
Another five-TD performance ranks as one of Aaron Rodgers' best games as a pro. The 68.5% completion rate is barely better than his career average, but all the touchdowns and yards without a turnover in a 38-28 win that wasn't even that close are what stand out the most.
8. Dec. 24, 2016
Opponent: Minnesota Vikings
Key stats: 347 yards, 73.6% completion, five total TDs
Packers fans received an early Christmas present in 2016 when Rodgers led the team to win that kept Green Bay's playoff hopes alive. He passed for four touchdowns and added another on the ground in a 38-25 victory.
7. Dec. 26, 2010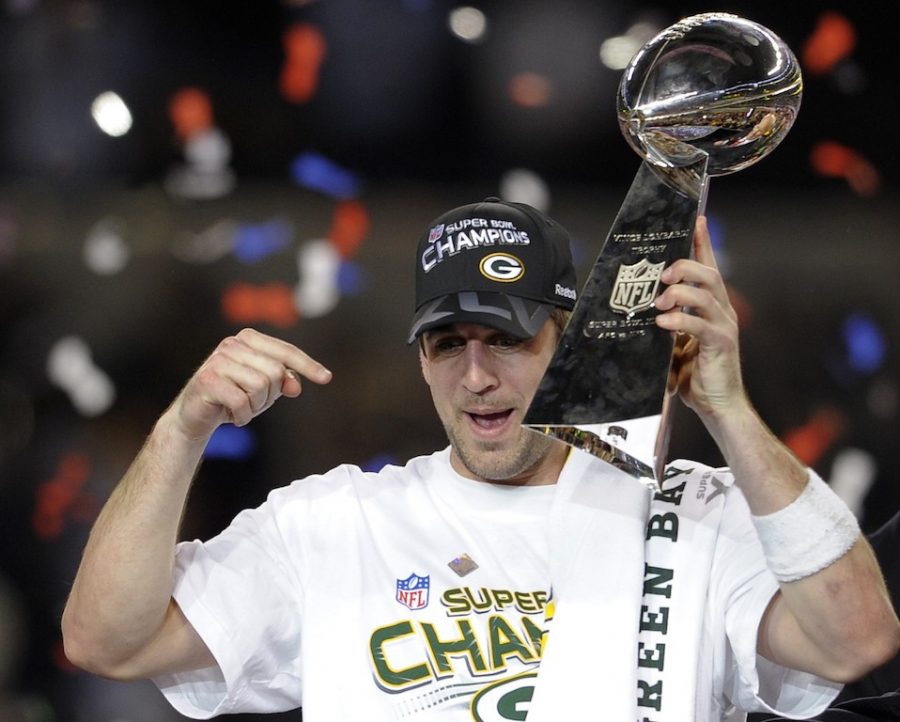 Opponent: New York Giants
Key stats: 404 yards, four TDs
Late in the 2010 season, the Packers had a pedestrian 8-6 record and a murky playoff picture. Then Rodgers passed for 404 yards and four touchdowns to four different receivers in Green Bay's 45-17. The victory sparked a six-game winning culminating in Super Bowl title.
6. Oct. 14, 2012
Opponent: Houston Texans
Key stats: 338 yards, six TDs, zero INTs
In 142 starts through the 2017 season, Rodgers has two six-TD games, and this is one of them. He tossed two as the Packers took a 14-0 lead, and when the Texans closed within 28-17 late in the third quarter, he threw his last two less than three minutes apart in the fourth in a 42-24 Green Bay win.
5. Oct. 2, 2011
Opponent: Denver Broncos
Key stats: 408 yards, six total touchdowns
In addition to being a phenomenal passing quarterback, Rodgers gets it done with his feet, too. He has 25 rushing touchdowns to his name, two of which came against the Broncos in 2011. All told, he had six TDs and a 134.5 passer rating in a 49-23 win.
4. Sept. 28, 2014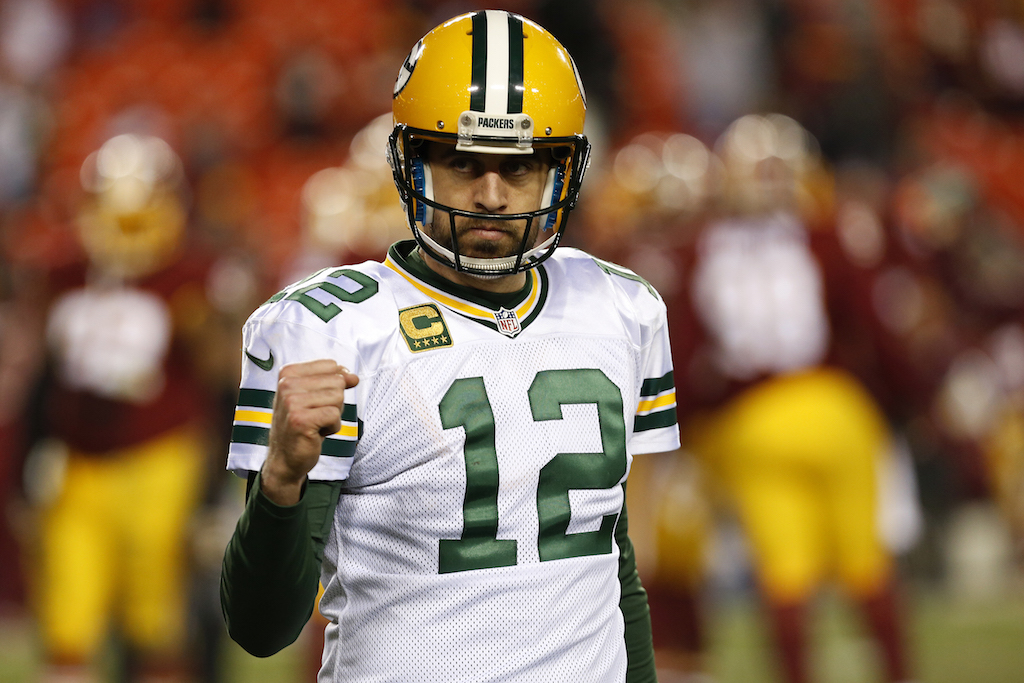 Opponent: Chicago Bears
Key stats: 78.5% completion, 302 yards, four TD, zero INTs
Rodgers has a knack for torturing NFC North opponents, especially the Bears, and he really stuck it to the Monsters of the Midway in 2014. In the first meeting in September, he completed 78.5% of his passes (22-for-28), racked up a passer rating (151.2) that is one of the best of his career, and led the Packers to an easy 38-17 win.
3. Sept. 15, 2013
Opponent: Washington Redskins
Key stats: 480 yards, four TDs, 80.9% completion
This 2013 game against Washington is far and away one of Aaron Rodgers' best games, especially when you look at the total package. Those 480 yards are a career-high. The 80.9% completion rate is top-five in his time as a starter. He delivered those four TDs without an interception, and the 146.0 passer rating is among his best.
2. Oct. 19, 2014
Opponent: Carolina Panthers
Key stats: 154.5 rating, 86.3% completion, three TDs
This game stands out for one reason — it's the highest completion percentage as a starter in Rodgers' career. He misfired on just three passes, going 19-for-22 for 255 yards, and he didn't turn the ball over in a 38-17 win.
1. Nov. 9, 2014
Opponent: Chicago Bears
Key stats: 315 yards, six TDs, zero INTs
Rodgers threw all six of his touchdowns in the first half to stake the Packers to a 42-0 lead. All it took for Rodgers to reach those gaudy numbers were 18 completions, and Green Bay cruised to a 55-14 win.
The games Rodgers wants to forget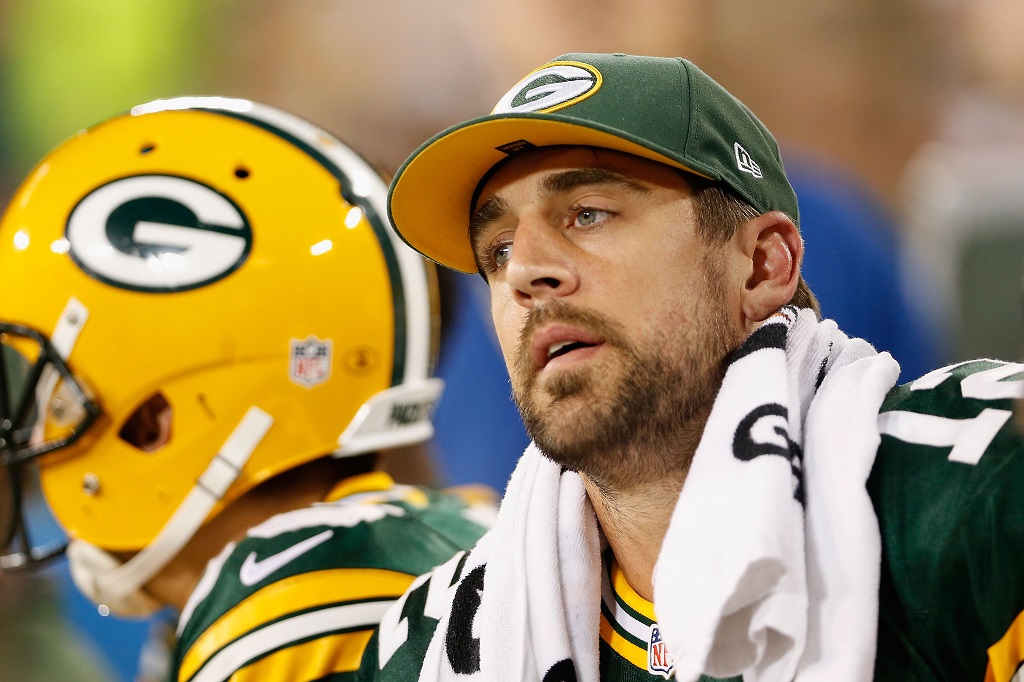 There are many more standout games than duds on Aaron Rodgers resume, but there are a few forgettable performances.
Dec. 14, 2014: In a 21-13 loss at Buffalo, Rodgers completed just 40.4% of his passes, threw two interceptions, and didn't account for any TDs.
Sept. 28, 2008: One of the first starts of his career was one of his worst. Rodgers was 14-of-27 for 165 yards and threw three INTs against two TDs as the Packers lost 30-21 against Tampa.
Nov. 1, 2015: Rodgers might as well have sat in a folding chair behind the line of scrimmage in this 2015 game in Denver. He went 14-for-22 for a measly 77 yards and no TDs.
So what is Aaron Rodgers' best season?
Aaron Rodgers has been nothing short of dominant since becoming Green Bay's starter in 2008, but 2011 is probably his finest season. That's the season the Packers went 15-1, and he posted career-best numbers in several categories:
4,643 yards passing
45 touchdown passes (against just six interceptions).
309.5 passing yards per game average
122.5 passer rating
9% touchdown rate.
All stats courtesy of Pro Football Reference.