Aaron Rodgers Can Learn From Tom Brady's New Way To Deal With Young Backup Quarterbacks
Tom Brady appears to have found yet another way to be superior to Aaron Rodgers.
Brady and the Buccaneers defeated Rodgers and the Packers twice last season, including in the NFC championship game. Now, Brady has another advantage over Rodgers, and it has nothing to do with what has happened on the field.
Tom Brady has already offered to throw with Kyle Trask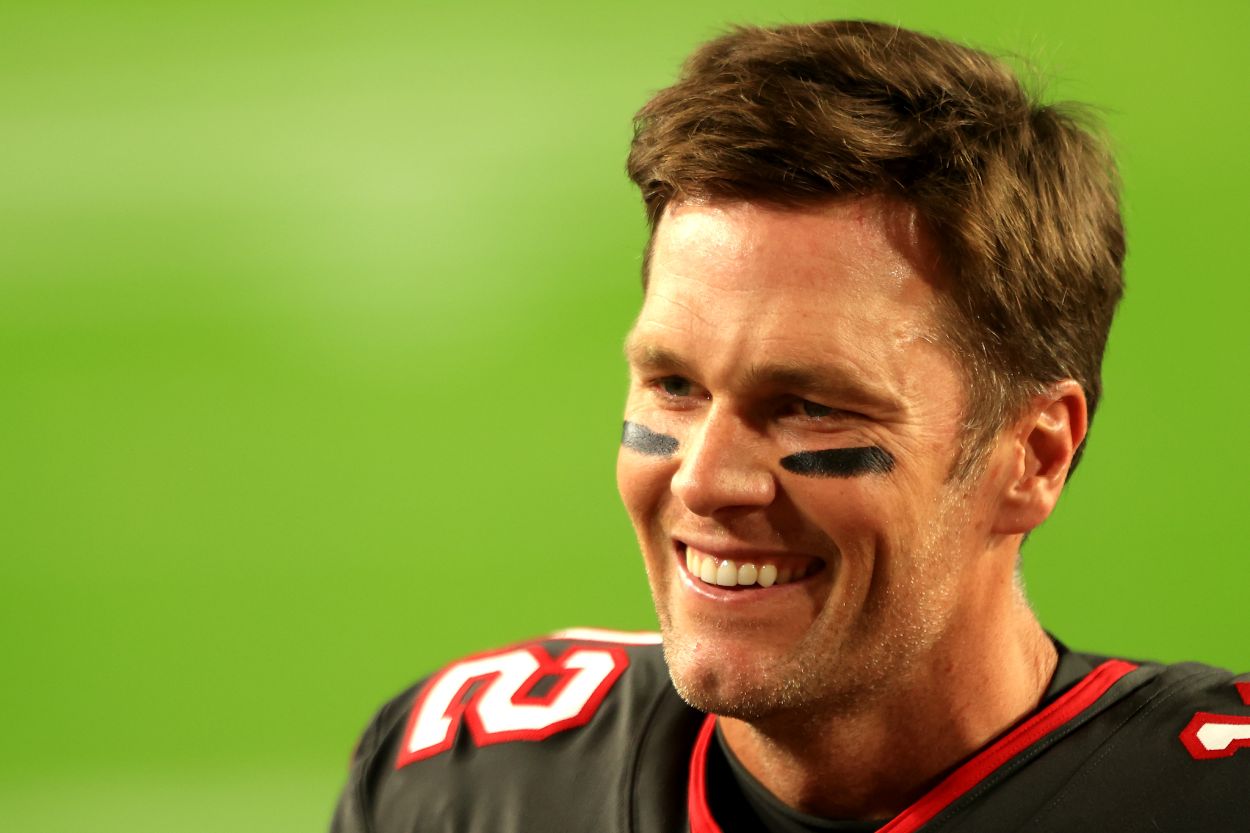 The Tampa Bay Buccaneers may have found Tom Brady's eventual successor.
Tampa Bay used a second-round pick on Kyle Trask, the star quarterback from the University of Florida, in the 2021 NFL draft. However, it will take a nightmarish situation for Trask to play meaningful snaps in 2021 — or, depending on Brady's plans, in 2022.
ProFootballTalk shared comments that Trask made in a recent appearance on the NFL Network. Trask confirmed that he has already spoken with Brady and the two are in a good place.
"He reached out to me a couple days after the draft, and you know, he was just making sure or checking in on when I get into town so we can get together and maybe do some throwing and things like that. It meant a lot to me."

Kyle Trask
Aaron Rodgers — and, by extension, Jordan Love — should be paying very close attention to everything Trask said.
Aaron Rodgers can afford to learn from Brady's maturity
Rodgers is reportedly unhappy with the Packers in large part because the team traded up during the 2020 NFL draft and selected Love, a standout quarterback from Utah State, in the first round.
Although Rodgers said all of the right things last season about focusing on winning games, much has changed in recent weeks. Rodgers is the reigning MVP, yet he is still unhappy about Love, who didn't play a single snap during the 2020 season.
Compare that to Brady, who is fresh off winning his seventh Super Bowl ring. No one outside of Brady and his inner circle knows how he truly feels about the Buccaneers drafting Trask, especially in the second round. But Brady is at least behaving professionally and trying to make Trask feel welcome.
Rodgers can really learn from Brady's attitude and how to wear a smile. The three-time MVP has every reason to be justified that the Packers haven't used a first-round pick on a receiver. But at the same time, Rodgers has been an elite quarterback and has frequently reached the postseason despite that perceived lack of depth.
There is a reason why the Packers haven't reached the Super Bowl since winning in February 2011. Conversely, one can understand why Brady has four rings in that span.
Trask shouldn't expect to play much as a rookie
If the Tampa Bay Buccaneers start Trask during a meaningful game in the 2021 season, they are in the darkest universe imaginable.
Now, if Trask does play in 2021, it'll likely be late in blowouts. Tampa Bay re-signed Blaine Gabbert and Ryan Griffin to sit behind Brady. At least for now, the presence of both makes it no guarantee that Trask will be active on game days.
But no one is seeing Brady pout or complain about Trask. Brady can only control what he controls, remaining an elite quarterback on one of the NFL's top teams. Rodgers should consider adopting the same mentality if he does intend to return to Green Bay in 2021.
Like Sportscasting on Facebook. Follow us on Twitter @sportscasting19.