Aaron Rodgers Contract News: How Latest Report Impacts Davante Adams
The Green Bay Packers have done it. At least according to reporting, they've offered Aaron Rodgers a massive long-term deal to stick around and be their quarterback.
Now, will Rodgers accept? That's the biggest question on the table right now because trade or retirement are still options.
The second biggest question: What does this mean for Davante Adams?
Report: The Green Bay Packers have made Aaron Rodgers a huge offer
Keep in mind that what's being reported isn't earth-shattering news in terms of the actual content. We've known for a while now that the Packers have been cooking up a long-term deal for Rodgers. They've been clear this offseason that they're going to do everything they can to keep the four-time MVP around, and there has been previous reporting that indicated that a new deal is part of that plan.
From Green Bay's perspective, it's the only option that makes sense if they truly want Rodgers back. Of course, there are plenty of good reasons to trade the quarterback if he doesn't want to stick around, but a long-term deal is the best way the Packers have their cake and eat it too regarding Rodgers.
They give him the money and security that makes him happy, and the nature of the deal allows them to reduce his 2022 cap hit (currently scheduled to be $46.4 million) by pushing money into the future.
"The Green Bay Packers have made a significant long-term contract offer to Aaron Rodgers that would alter the quarterback market, a source told ESPN," Jeremy Fowler wrote in his report.
"Terms of a potential new contract could always change, but a three- or four-year deal would help Green Bay's salary-cap situation while giving Rodgers, 38, contractual clarity well into his 40s."
If Rodgers accepts the contract: Davante Adams is likely "in" long-term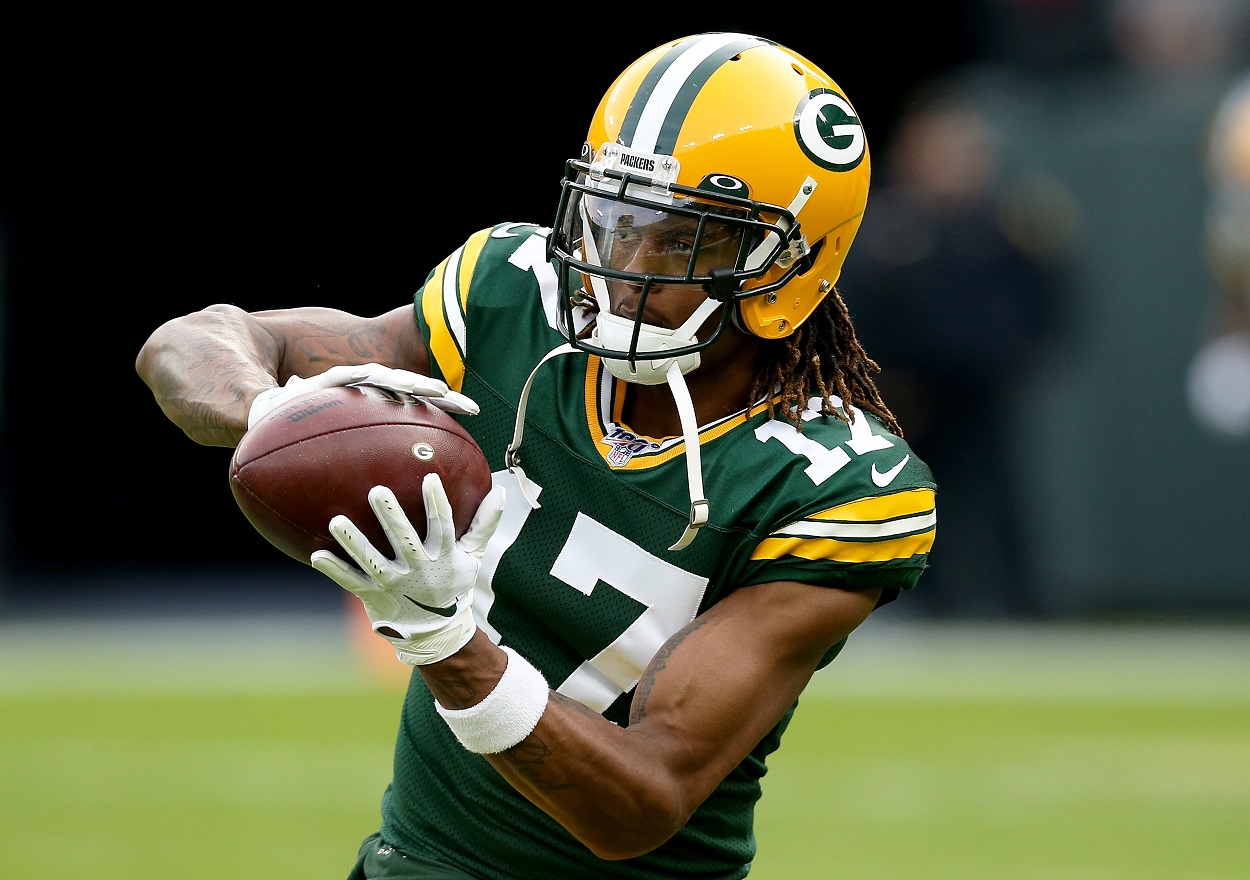 Adams and Rodgers are tied at the hip at this point. They have become arguably one of the most potent one-two punches between a quarterback and wide receiver in NFL history, and one gets the sense that they're playing off each other in this scenario.
Adams is a free agent, remember, so there is a route where he can take his talents elsewhere and make a whole boatload of money. If Rodgers comes back, though, it does make sense to bring the band back together, as it were.
Rodgers clearly favors Adams (he had 169 targets last season compared to the next highest number, 65), which has worked out in both of their favors. There wasn't a better wideout in the league last season not named Cooper Kupp, and even in terms of pure talent, there's an argument that can be made that Adams is still the better wide receiver than the Triple-Crown winner.
Here's how it would work for Adams if Rodgers takes the deal: Signing Rodgers long-term would allow the Packers to clear up significant cap room. Adams could then sign a long-term deal (he reportedly wants $30 million a year), but structure it in such a way that Green Bay can spread out the cap hit.
The Packers can bring back both Adams and Rodgers and spread both of their sure-to-be significant cap hits into future seasons. They'd be putting their future in jeopardy, but would you blame them for going "all in" on the best wide receiver and quarterback in the league?
The franchise tag is still an option for the Packers regarding Adams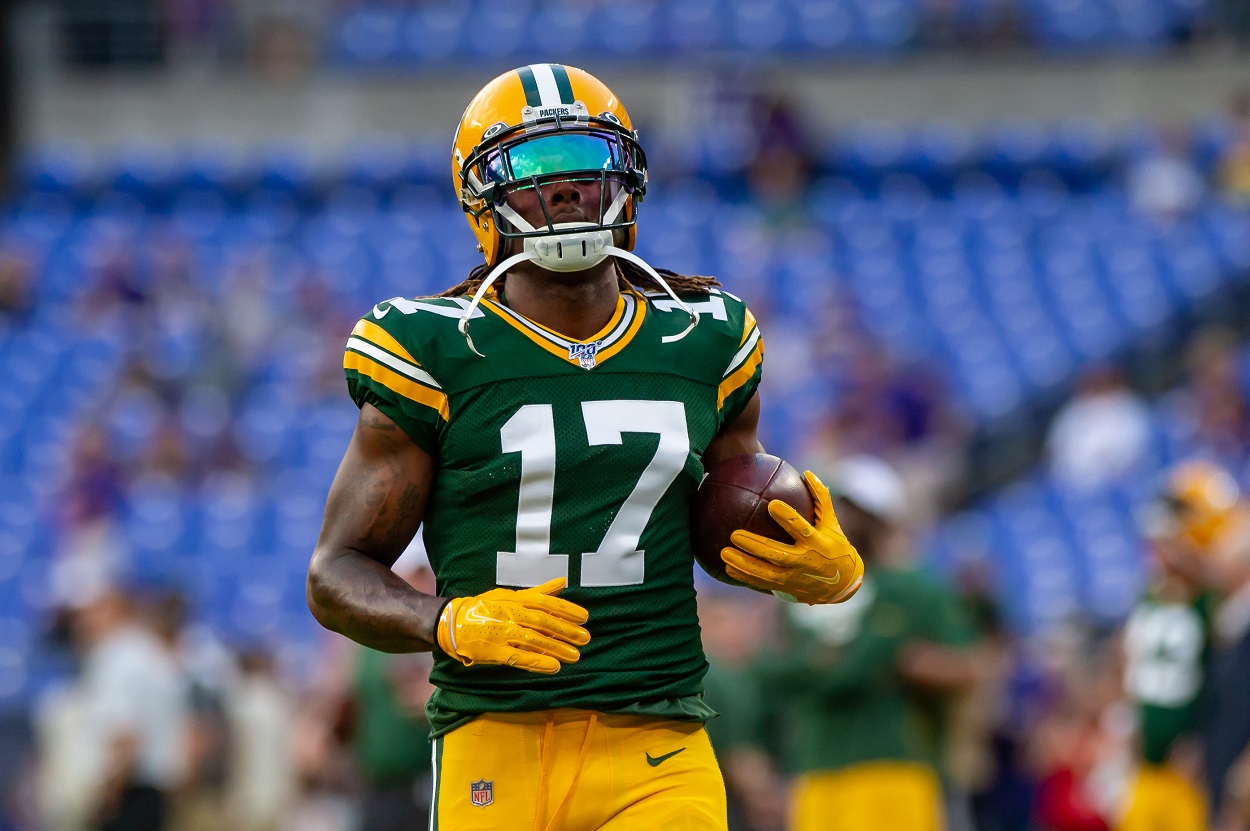 Adams hasn't said much but he's made it clear (though Rodgers actually) that the franchise tag is not ideal for him. It seems like the Packers are on the same page as well. The franchise tag gives neither party long-term assurances and it would still cost Green Bay roughly $20-$22 million this season, which they can't spread out. If Adams is signed long-term, at least Green Bay can alleviate the cap hit throughout the life of the contract.
Still, Fowler is reporting that there is a scenario that could see the tag applied.
"The Packers almost certainly will use the franchise tag on Adams if a long-term deal isn't completed by the 4 p.m. ET deadline Tuesday," he wrote. "Green Bay wants to retain Adams whether Rodgers returns or not."
There are two ways in which the franchise tag could play out for Adams and the Packers.
The first is that they hit him with an exclusive franchise tag, which means that he'll at the very least be given a one-year contract worth the average of the top five wide receiver salaries in 2022. The key here is this: The Packers and Adams can still negotiate a long-term deal until July 15th. In this scenario, Adams can't negotiate with other teams, which makes this most advantageous for the Packers and the likely route they're going to take.
Ideally, they tag Adams to keep other teams away and then come up with a long-term deal over the next few months.
It's a win-win.
Here's the lose-lose situation:
Green Bay can tag Adams and tell him they'll figure out a long-term deal next offseason. This gives Green Bay a ton of leverage because let's say he doesn't play well in 2022. All of a sudden that $30 million a year seems unrealistic. This option is less than ideal, though, because it's not a great way to do business with a star player. Things could get very messy, especially since Rodgers is technically caught up in it as well. In this scenario, Adams could always decide to threaten a hold-out and bet on himself. It would be a worst-case scenario for Green Bay. Those types of tensions are far from ideal.
Ideally, the Packers want to get a long-term deal on the books with Adams because it makes him happy, it keeps him on the team for the long haul, and it allows them to manipulate cap space.
The chances of that deal getting done by tomorrow afternoon seem low, though, especially with Rodgers' future still up in the air. That long-term deal can be worked out under the exclusive franchise tag, so it's a safe bet to assume that even if Rodgers decides to walk or be traded, the Packers go down that route with Adams by 4 p.m. ET on Tuesday.
Stats courtesy of ESPN and Pro Football Reference. Contract information via Spotrac
RELATED: Greg Jennings Is Still Bashing 'Very Selfish Guy' Aaron Rodgers