Aaron Rodgers Delivers a Strong Message To Fans Sending Death Threats To Marquez Valdes-Scantling
Aaron Rodgers and the Green Bay Packers had a crushing loss to the Indianapolis Colts in Week 11. The loss came in overtime of a very competitive game between two of the best teams in the NFL, but a big reason the Colts ended up winning was because of an overtime fumble by Packers receiver Marquez Valdes-Scantling. After the game, Valdes-Scantling sadly received death threats for his costly mistake. Rodgers, though, has since delivered a strong message to those people sending the threats.
Aaron Rodgers and the Green Bay Packers lost to the Indianapolis Colts
Aaron Rodgers and the Green Bay Packers actually had a nice lead at halftime of their game against the Colts in Week 11. They led 28-14 and appeared to be in control, as Rodgers had three touchdown passes.
However, the Colts dominated in the second half, scoring 17 straight points to take a 31-28 lead. Rodgers and the Packers got the ball back with 1:25 left, though, and Rodgers ultimately completed a 47-yard pass to Marquez Valdes-Scantling on a third down during that drive, which led to the Packers eventually tying things up 31-31 to force overtime.
Green Bay then got the ball first during overtime, but on the second offensive play, Valdes-Scantling fumbled and gave the ball back to the Colts.
Indianapolis started with the ball on the Packers' 29-yard line and ended up kicking a game-winning field goal, as the Colts came out on top 34-31.
Marquez Valdes-Scantling received death threats after his fumble
Marquez Valdes-Scantling had never fumbled through 41 games in his career, according to CBS Sports. However, after this fumble, the third-year receiver tweeted that he received death threats.
"Death threats over a football game? Jesus you people need help," he posted on Twitter. "It's actually sick. I'm good. My team got my back."
He then discussed it further on Monday after the game.
"Social media gives cowards the right to say whatever they want with no consequences, so I guess that's one of those things with the profession that we're in, you've got to take it for what it is, don't let it affect you," Valdes-Scantling said, according to ESPN. "It doesn't affect me. People can say whatever they want as long as people in this building and in my family, they all care about me, that's all that matters."
Aaron Rodgers delivers a strong message about the death threats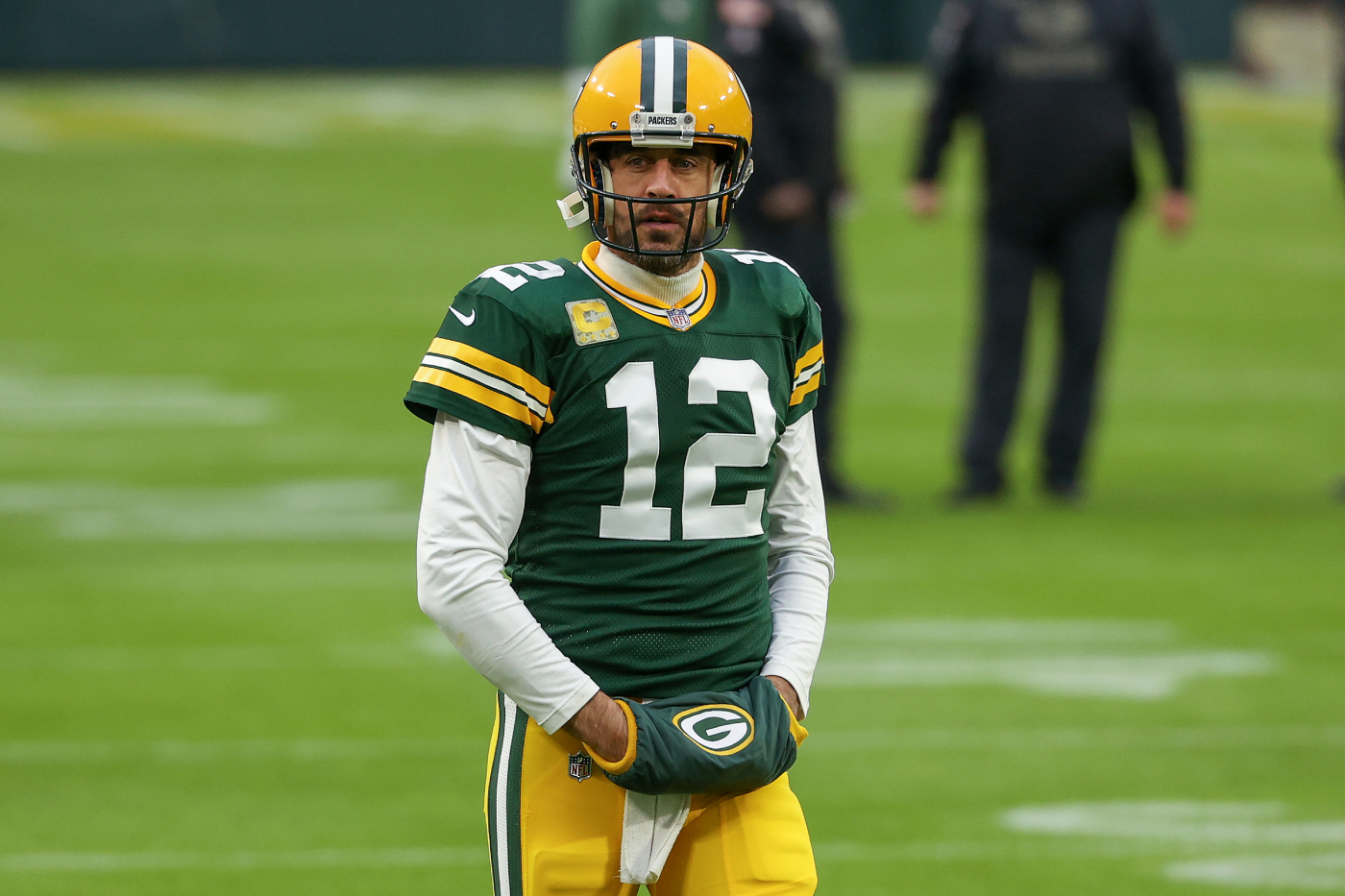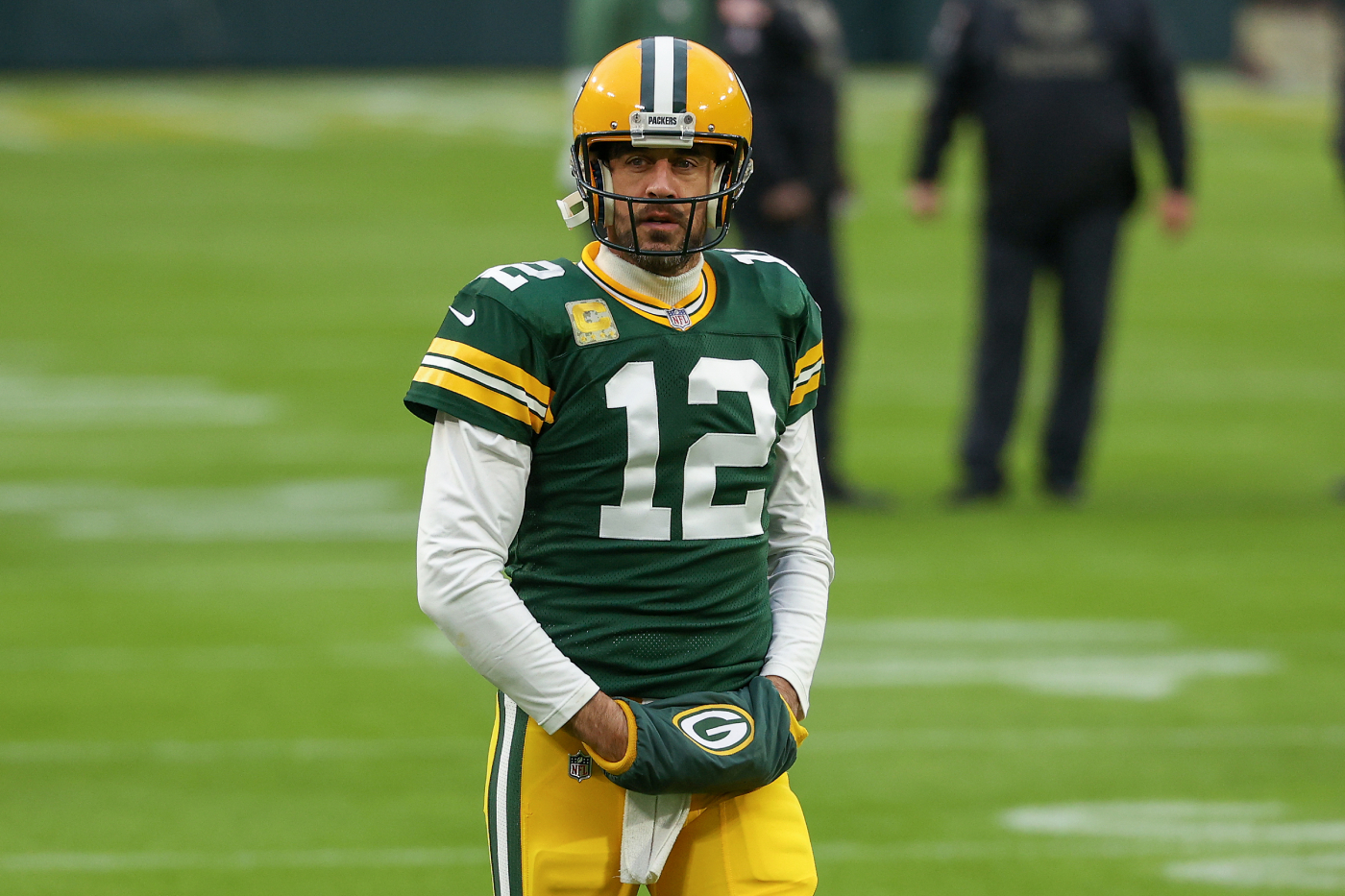 On Nov. 24, Aaron Rodgers appeared on The Pat McAfee Show and wanted to give some people a little perspective.
"I just gave him a hug after the game and reminded him that we got in that position to even be in overtime because of the great play he made down the middle," Rodgers said. "Tom Fanning, who's a PR guy with the Packers … he handed me a stat page about Marquez. The fact that he's leading the league in average-per-reception, based on guys with at least 25 receptions, since 2018 when he got in the league. I think he's got the third-most amount of 40-yard receptions. He has the third-highest yards-per-catch since he got in the league in 2018."
He continued: "I think we need some perspective in this time about production, where everybody wants to make these knee-jerk reactions to things. And you forget about the facts, as the kids say these days, the big facts, and also that there's a human element to this."
Rodgers then delivered a strong message to those people sending his receiver death threats.
"Anybody who is so distraught about this that they need to go to Twitter and talk about killing someone, I would suggest that you — relax," Rodgers said, referring to his famous "R-E-L-A-X" quote from 2014. "Just chill out a little bit. It's a game; we're all trying our best. We're trying to entertain you, but we're trying to also do our best because we have a lot of pride in our performance. Nobody's trying to do anything to f*** up our season or your precious watching experience."
Hopefully, those fans actually listen to Rodgers and realize that their behavior is disgusting. Marquez Valdes-Scantling is still a human and is still a productive receiver in the league.
Stats courtesy of Pro Football Reference