Aaron Rodgers Gets Brutally Insulted by NBA Legend Charles Barkley
Aaron Rodgers is a hot topic around the sports world these days. Not only is he fresh off back-to-back league MVPs, but he's also in arguably the most significant offseason of his NFL career.
Half the league expects Rodgers to force a move to a new franchise. The other half expects the Green Bay Packers to cough up $50-plus million to keep their star quarterback in town for another season or two.
Either way, Rodgers' decision has a massive impact on the rest of the NFL moving forward, and the controversy surrounding the situation is drawing criticism from all sorts of names.
NBA legend Charles Barkley chimed in with his thoughts on Aaron Rodgers
The latest individual to voice his opinions on Rodgers was that of NBA legend Charles Barkley. The popular talk show host is never afraid to say what he's thinking, and he didn't hold back when speaking on Rodgers.
On a recent airing of Waddle & Silvy on ESPN 1000, Barkley compared Rodgers to that of a "pretty girl" who needs to be told she's pretty every day.
"I think he's the pretty girl that you gotta tell her she's pretty every day," Barkley said.
For what it's worth, Barkley's choice of words carried a sexist undertone that he probably wishes he could rephrase. However, the overarching point Barkley attempts to make here is valid. It certainly appears Rodgers is enjoying all the attention the media (and the Packers) are giving him this offseason.
Aaron Rodgers seems to be enjoying all the attention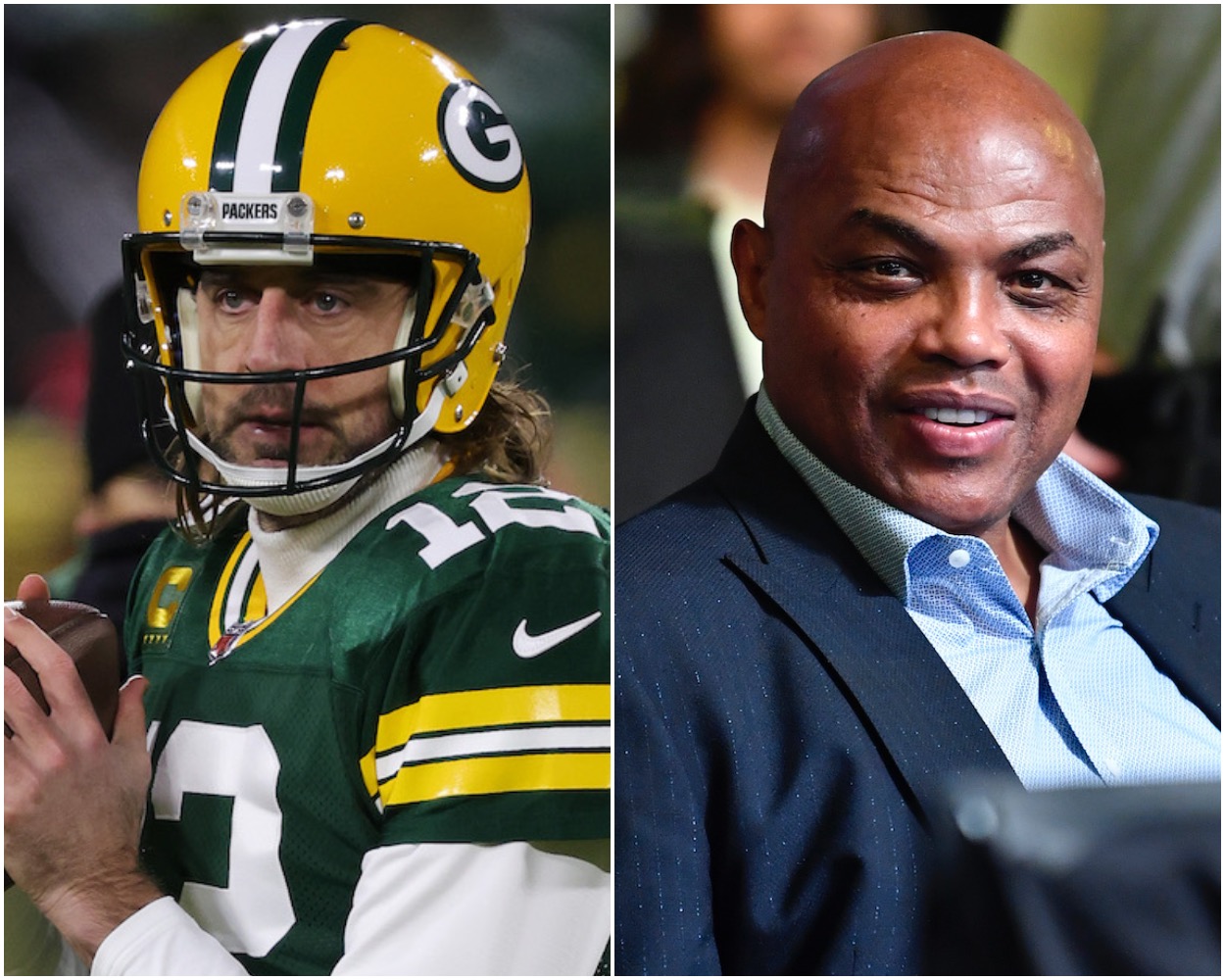 Historically speaking, Rodgers has always come across as an incredibly private person who likes keeping his personal issues private. However, over the last two years or so, he's increasingly become more open with talking about on-the-field and off-the-field matters.
A lot of this can be attributed to Rodgers becoming a mainstay on The Pat McAfee Show, where Rodgers gives the audience an unfiltered look into what's going on in his life. It became a massive platform for him to vent frustration over the league's COVID-19 health and safety protocol when it was discovered he'd been lying about his vaccination status.
Many fans and media members alike expect Rodgers to announce his offseason plans while on air with Pat McAfee. This would only stir up more drama around an already drama-filled situation.
Either way, Barkley makes a somewhat valid point. From the outside looking in, it appears Rodgers is enjoying everyone speculating about his future, trying to convince him to stay in Green Bay or move to a new team.
What next for the Packers?
Moving forward, the Packers' front office needs to find a way to cut through all the noise and nonsense and find a way to keep their superstar QB in town.
Several reports suggest Rodgers wants $50 million per season. This would be highly challenging for Green Bay to make work considering their already sticky cap situation. However, it wouldn't be impossible.
However, Rodgers is the reigning MVP for two years running. He's somewhat deserved the right to act stingy and force Green Bay to bend to his will.
Like Sportscasting on Facebook. Follow us on Twitter @sportscasting19.
RELATED: Kirk Cousins Being Openly Bashed by Mike Zimmer Is Proof the Vikings Need a New QB