Is Aaron Rodgers Getting a New Head Coach?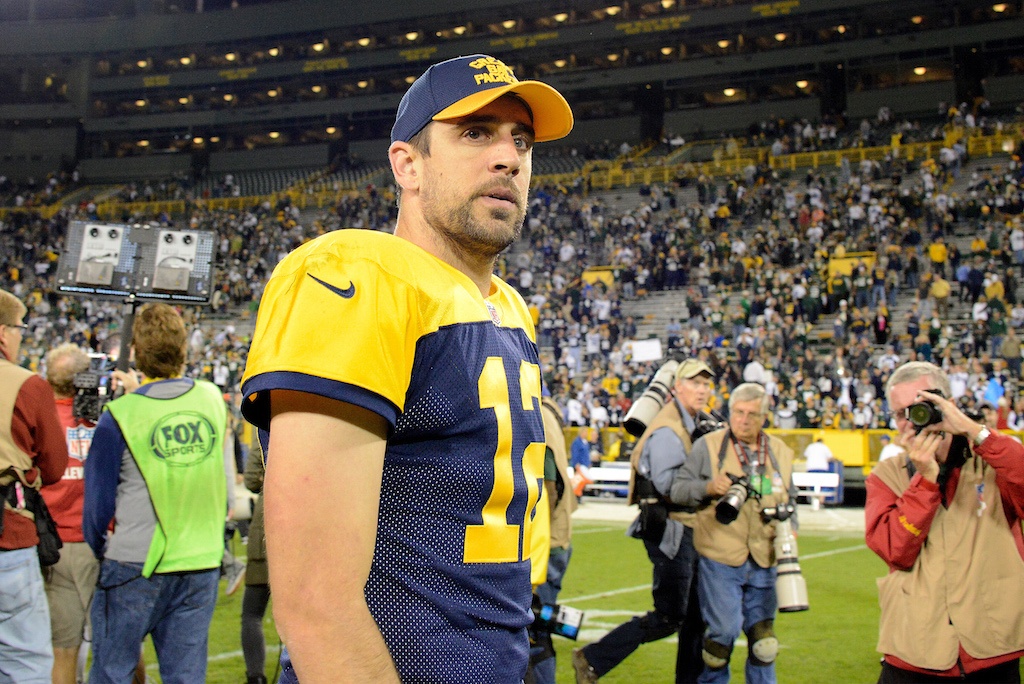 A handful of NFL teams have nowhere to go but up. The 2016 season has not been kind to them and we officially wrote them off as contenders. In fact, when it comes to one particular organization, a goose egg in the win column is not completely out of the question. In spite of their up-and-down play this year, we never considered the Green Bay Packers among them. But Aaron Rodgers's recent words may have altered our opinion.
Following his team's 31-26 loss at home to the Indianapolis Colts, Rodgers expressed his thoughts about Green Bay's energy level, or rather its lack thereof:
I don't understand it. I mean, this is what we get paid to do, is to bring it every week, and I hope the guys would say I bring it every week. I mean, I love this game and I bring energy. I'm not a rah-rah guy, but I'm a focused, enthusiastic player, and I don't know what the lack of juice was. You kind of felt it over the entire sideline. We didn't have the same kind of enthusiasm and encouragement that we had the previous two weeks. So we've got to look deep in the mirror there, because that's just not acceptable.
At 4-4, the Green Bay Packers remain in the hunt for a playoff spot. Yet, these words are definitely cause for concern. Something is not right with this group, and it may be time for a change. If that's the case, there's really only one place to start: head coach Mike McCarthy.
The Packers have thrived in McCarthy's 11 seasons calling the shots. The organization has gone 108-59-1 and won the Super Bowl in 2010. But the NFL is a "what have you done for me lately" business. And lately, the Packers haven't done much of anything. Green Bay replacing McCarthy is not a guarantee. However, if the organization decides to make a change, they should consider these five replacement candidates.
1. Jim Schwartz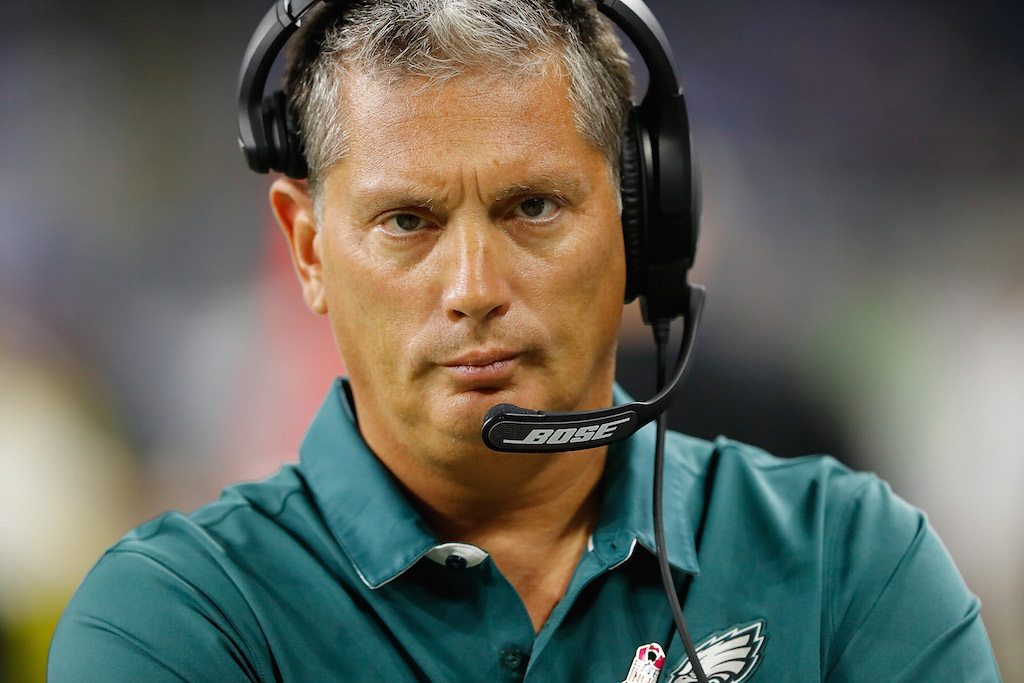 Jim Schwartz's last — and only — stint as an NFL head coach did not work out for him. In his five seasons with the Detroit Lions, he had just one winning campaign and amassed an overall record of 29-51 (.363 winning percentage). However, after watching him run the defense for the Philadelphia Eagles in 2016, it's clear that when it comes to that side of the ball, he's one of the sharpest minds in the game.
In 2015, under the guidance of defensive coordinator Billy Davis, the Birds gave up 26.9 points (28th of 32) and 401.6 yards per game (30th of 32). A year later, under Schwartz, the defensive allowed just 18.1 points (sixth of 32) and 325.5 yards a contest (sixth of 32) through the first eight games of the season. Talk about a massive improvement. With results like this, Schwartz is bound to be a hot head-coaching candidate heading into next season. If the Packers are ready for a change and prefer a defensive-minded leader, they could do far worse Jim Schwartz.
2. Matt Patricia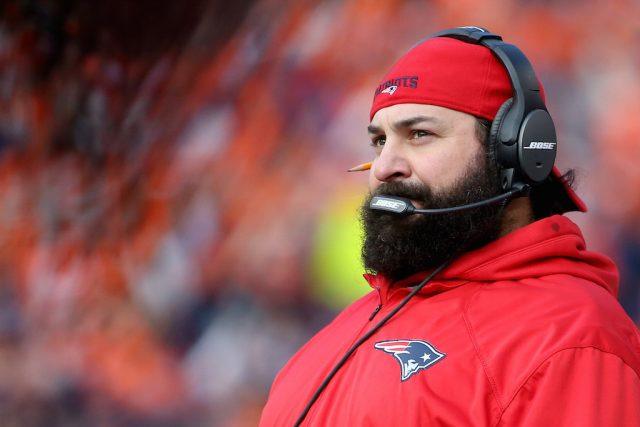 Bill Belichick may have a major hand in the New England Patriots defense, but that shouldn't take away from defensive coordinator Matt Patricia's excellent work. The 42-year-old has held the position since 2012. Under his guidance, the Pats have been in the top 10 in points against in each of the last five seasons. In 2016, it's safe to say Patricia's doing some of his best work, as New England is allowing just 16.5 points per game (second of 32). This man will eventually become an NFL head coach. It'll be interesting to see if the Packers feel the same way.
3. Kyle Shanahan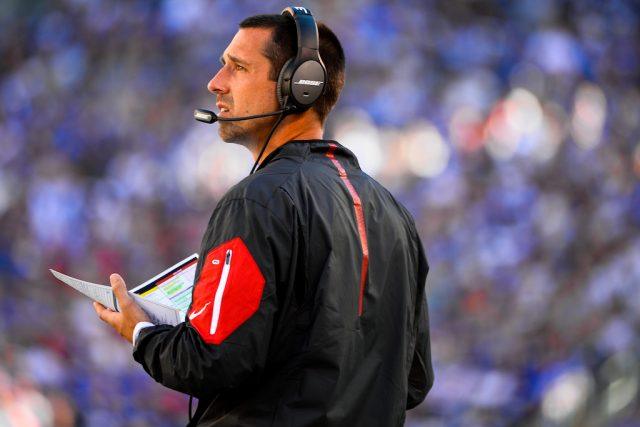 It's hard to not be impressed with what Kyle Shanahan is doing in Atlanta. In his second year as the team's offensive coordinator, quarterback Matt Ryan leads the league in passing yards and is having an MVP-like season, while the Falcons put up 33.9 points per game (first of 32) and pile on 429.2 yards per contest (second of 32). More importantly, thanks to its offensive power, Atlanta sits in first place in the NFC South with a 6-3 record. If Shanahan can do all this with the Falcons, imagine what he could accomplish with a guy like Rodgers under center. The Packers, if they are wise, should ask themselves the same question.
4. Josh McDaniels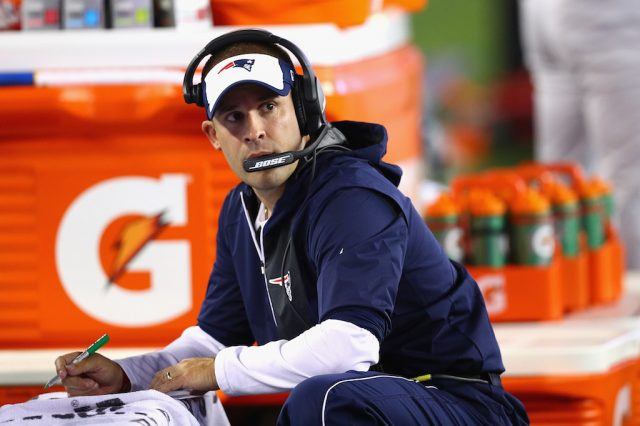 Like Schwartz, Josh McDaniels failed in his first stint as an NFL head coach, going just 11-17 in less than two full seasons with the Denver Broncos. But after spending the past five seasons as the New England Patriots' offensive coordinator, it's clear that McDaniels is ready for a second chance at the big seat. He is fantastic with quarterbacks (just ask Tom Brady), has a brilliant and innovative offensive mind, and has helped the Patriots become one of the most consistently high-powered offenses in the NFL. It's only a matter of time before McDaniels gets another shot. Who knows, maybe Green Bay's the opportunity he's waited for.
5. Nick Saban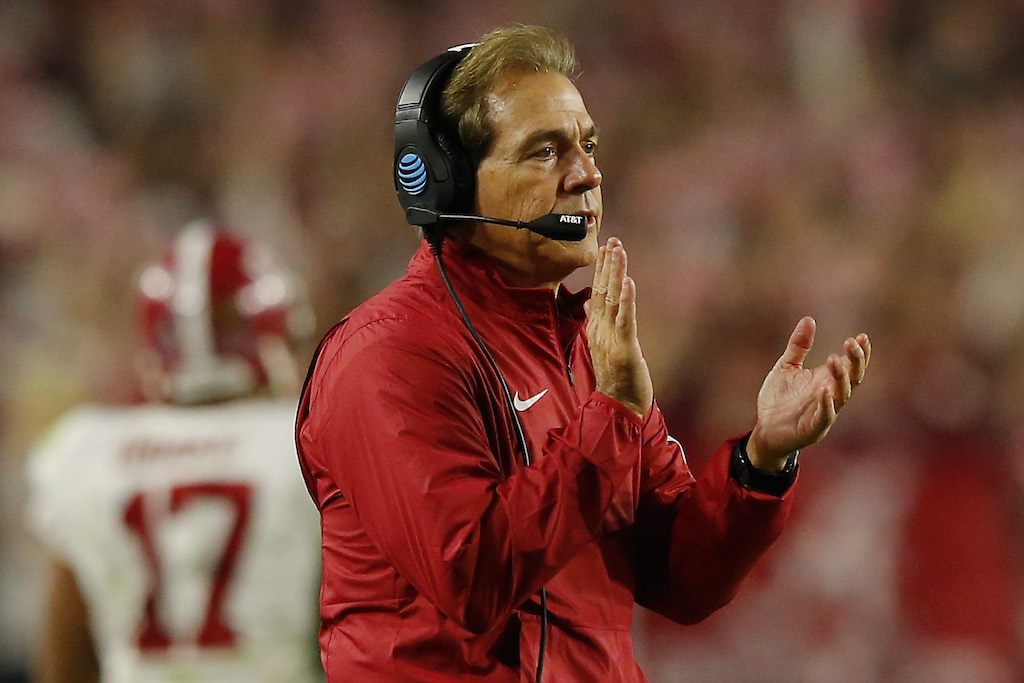 While we think Nick Saban would be crazy to leave Alabama, if the coaching legend ever considers a return to the professional ranks, this position might be the one to really peak his interest. It's almost impossible to win at the NFL level without a franchise quarterback. With the Packers, that's not a concern, as Aaron Rodgers is arguably the greatest quarterback in the game today. If Saban was going to make the jump for Eli Manning, this should be a no-brainer.
Statistics courtesy of Pro-Football-Reference and ESPN.