The Aaron Rodgers Investment That Could Make Him Millions of Dollars
During his time as an NFL quarterback, Aaron Rodgers has made some great moves on the field. But one of his best moves could be one that had nothing to do with his football career.

Rodgers recently made an investment which may prove to be a masterstroke that earns him millions of dollars. To understand how, it may help to take a look at his career earnings, net worth, and shed some light on the investment itself.

Aaron Rodgers' current contract
Rodgers isn't just one of the best quarterbacks in the game today. He might be one of the best of all time. A player as accomplished as Rodgers should certainly have a big contract, and he does.

Rodgers is currently in the second season of a six-year deal (with an opt-out after the fourth season) for $134 million. Rodgers makes about $33.5 million per year. That makes him one of the highest paid players in the NFL today, though he's probably the best.

Over the course of his career, Rodgers has earned more than $200 million from his time as Packers' QB. Based on his 338 career touchdowns, Super Bowl championship, and two Most Valuable Player awards, it seems like he's more than justified his hefty salary.

His net worth is quite impressive
Estimates have Rodgers' net worth ranging anywhere between $30 and $70 million. The second number is probably closer to the true total due to his relatively new and sizable NFL contract, endorsement money, and his investments. One investment of note he's made is to become a minority owner of the Milwaukee Bucks NBA franchise.

Another notable investment is one Rodgers made recently that may make him even more money.

The Aaron Rodgers investment that could make him millions

According to the Associated Press, a company named VICIS that produces football helmets recently rolled out a youth version of their product backed by Rodgers. Two of football's highest authorities gave their blessing to the company's adult helmets, according to the story:

"Seattle-based VICIS already produces the helmet that rated best for three straight years at reducing head impact severity, according to testing conducted by the NFL and the NFLPA."

It's clear VICIS delivers a great product if it can get the NFL and NFLPA to agree on something. But what's coming next for the company may truly change the game of football player safety.
The company's latest product is called the ULTIM cap, intended for 7 on 7 flag football. The reason this is so innovative is that there haven't been many developments in the field of flag football headgear. Much of the current headgear associated with flag football is made out of stiff foam. The Associated Press also noted that VICIS may look to move to other types of sporting headgear such as hockey in the years ahead.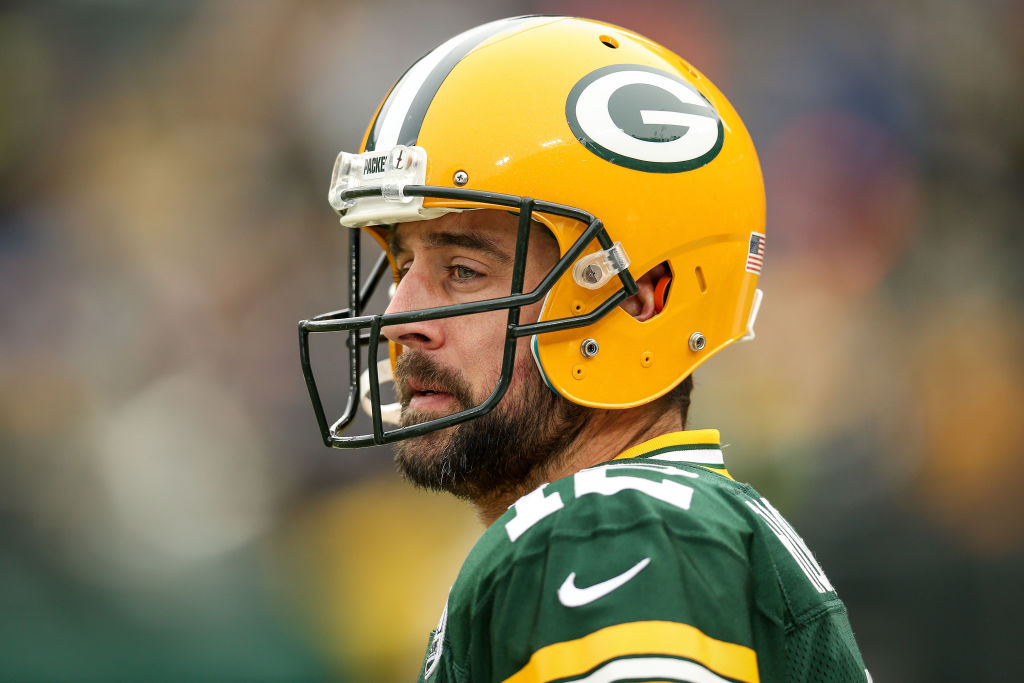 The NFL has been embroiled in controversy over CTE for several years now. Player safety has never been a bigger topic of discussion in football circles. Meanwhile, youth football participation continues to decline.

As kids and parents look for tackle football alternatives, flag football may surge in popularity. As it does, the sport will need to consider player safety just as the NFL and college football do. Players and their parents will want to ensure that the risk of CTE is significantly lower.

That's where VICIS may be able to make millions. If they can capitalize on using their work to profit from a sport that's growing in popularity, they may not only help the game. They may also line the pockets of their investors — including Aaron Rodgers.