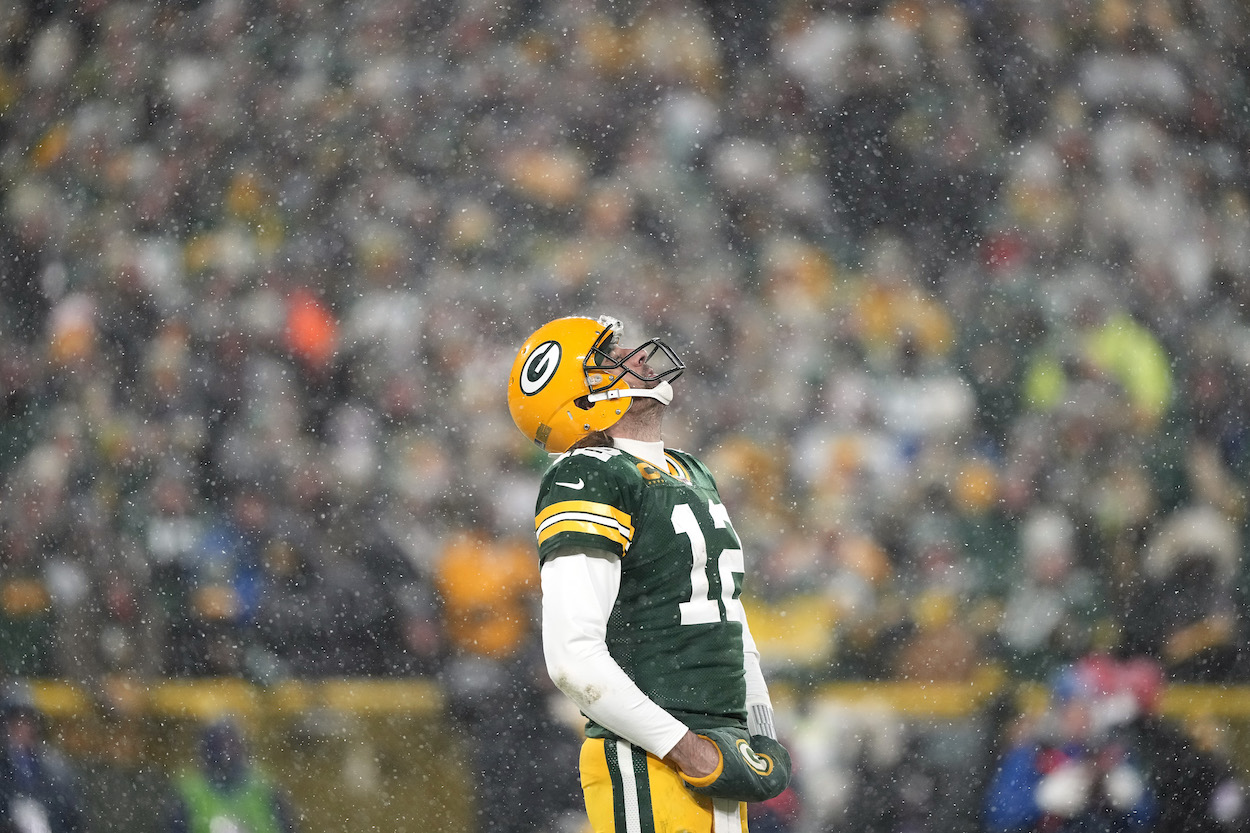 Aaron Rodgers' Next Team Needs to Be in the AFC
Aaron Rodgers need to consider making the move to the AFC if he's serious about continuing to play next season.
Despite putting together a stellar regular season that will likely result in an MVP award, Aaron Rodgers failed to live up to the hype when the lights shined brightest. The long-time Green Bay Packers quarterback mustered up a measly 10 points against the San Francisco 49ers during the NFC Divisional Round, ultimately losing the game.
The Packers were one-and-done in this year's playoffs, and speculation is already starting to run rampant regarding Rodgers' future in the NFL. Most Packers fans want him back in 2022. However, Rodgers may decide to go in a different direction.
Aaron Rodgers will explore a new home this offseason
Rodgers and the Packers front office engaged in a heated back-and-forth this past offseason. Rodgers was reportedly frustrated with the drafting of QB Jordan Love back in 2020, while the Packers were still quietly unsure how much longer Rodgers would perform like an elite passer.
Rodgers quickly proved all the doubters wrong during the regular season. He passed for 4,115 yards and 37 touchdowns. However, his performances weren't without controversy. His vaccination status was a whole ordeal the Green Bay front office wasn't too thrilled about.
Ultimately speaking, Rodgers deserves a lot of blame for how the Packers' 2021 season ended. As great as he was during the regular season, his natural talent wasn't enough to overcome a strong 49ers defense. With that said, that doesn't mean Rodgers is going to jump at the opportunity to take responsibility.
If anything, he will internally blame the loss on his team's front office while beginning his search for a new team to play for. Rodgers' post-game comments certainly paint the picture of someone who is intrigued with the idea of jumping ship.
Aaron Rodgers needs to explore moving to the AFC
With a Rodgers departure potentially looming in Green Bay, the obvious question on everyone's mind is where? Where should he play next? Almost every team in the NFL could use a passer of Rodgers' caliber. However, only a few have the roster capable of delivering a second Super Bowl to the future Hall of Famer.
Right off the bat, Rodgers needs to cut his search in half. He needs to narrow it down to teams in the AFC. Why? Well, if we're putting things bluntly, the NFC hasn't been too kind to Rodgers since his lone Super Bowl win during the 2010 season.
In fact, Rodgers actually has a losing record in the playoffs post-2010. A fresh set of teams to play against in January appears to be necessary for #12.
Which teams fit the description?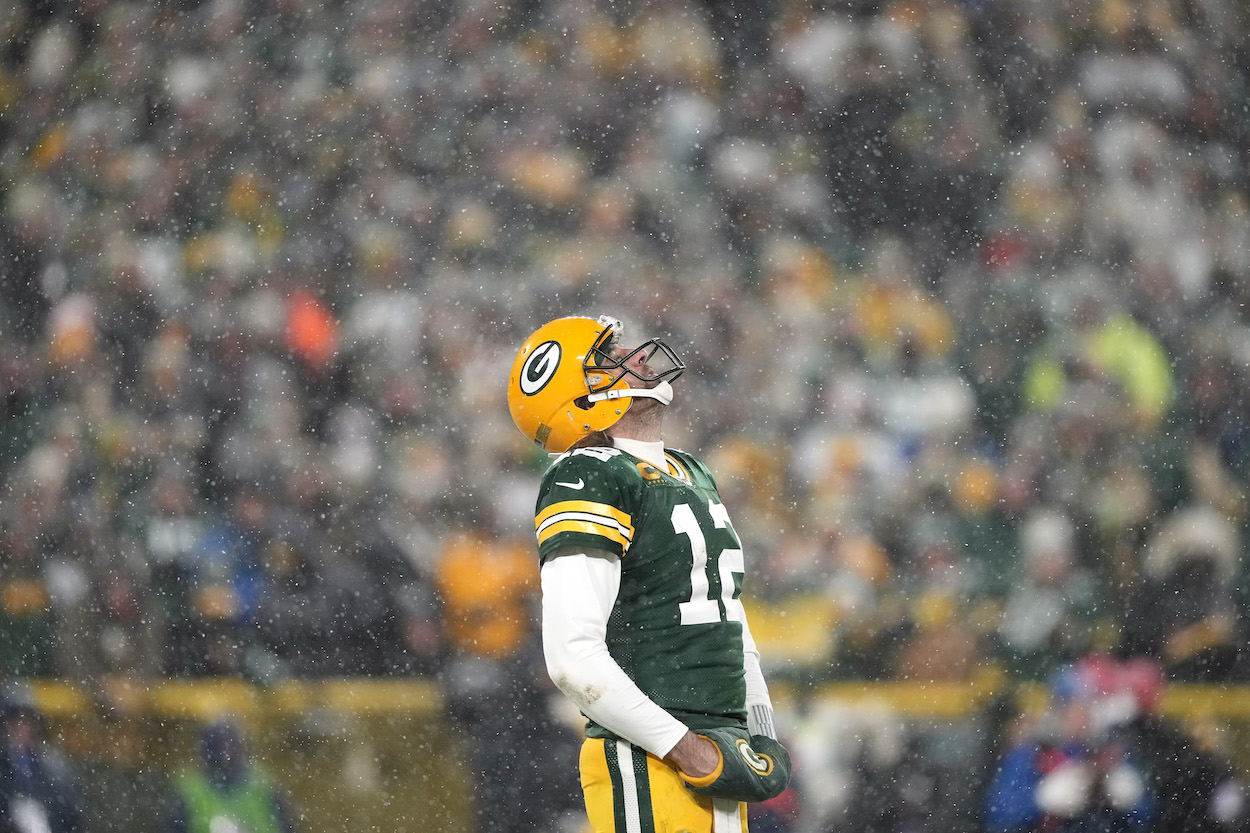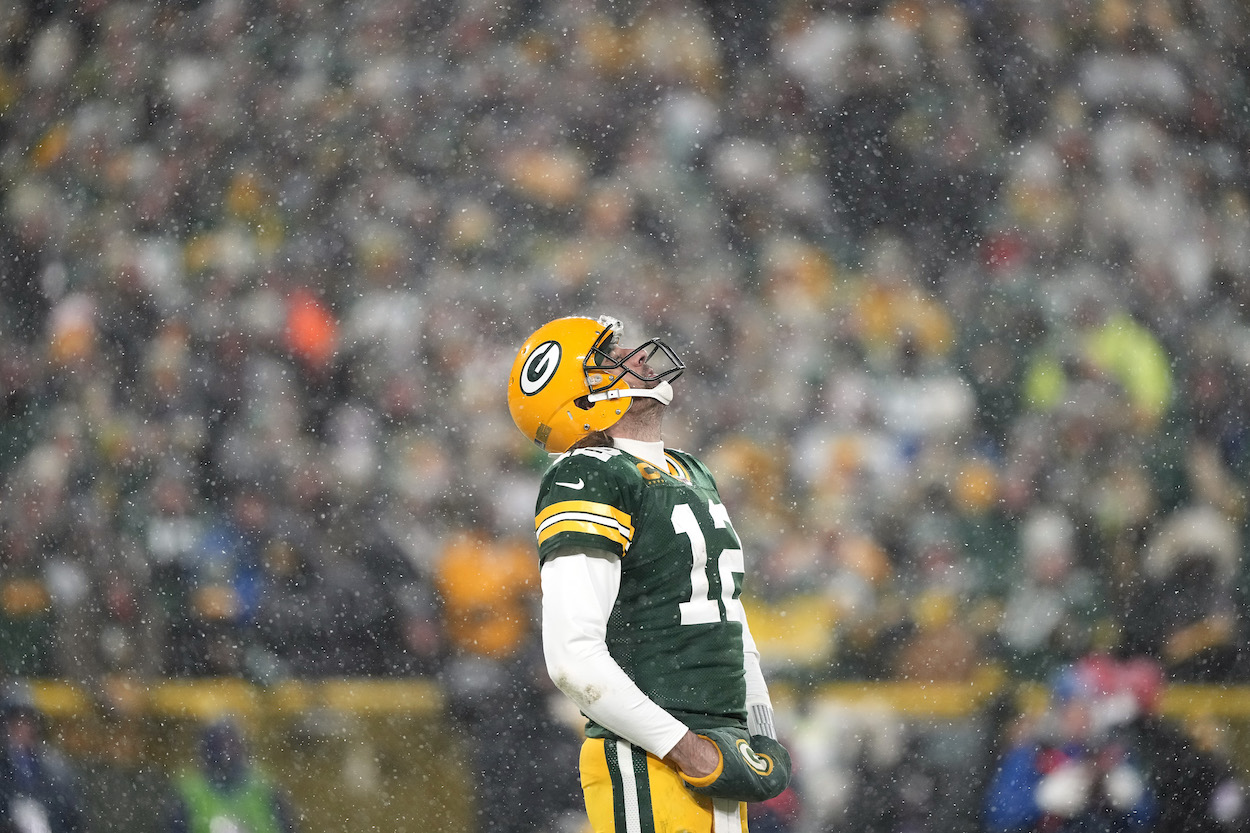 Most of the top contenders in the AFC already have quarterbacks. However, there are a few franchises that would be wise to check in on Rodgers' availability this offseason.
The Tennessee Titans, Cleveland Browns, and Denver Broncos are the three teams that make the most sense. All three have elite defenses but are plagued by a mediocre QB under center. Rodgers obviously solves that problem.
Jumping to the AFC doesn't solve all of Rodgers' issues. He'll have to regularly face guys like Patrick Mahomes, Josh Allen, Joe Burrow, and Justin Herbert. However, this NFC thing clearly isn't working out for him anymore. He needs a change of scenery.
All stats courtesy of Pro Football Reference.