Aaron Rodgers: The Pros and Cons of the Green Bay Packers Mortgaging Their Future and Going All-in
The Green Bay Packers are reportedly willing to go all-in to bring Aaron Rodgers back for the foreseeable future.
That means they're willing to get creative with the salary cap and stretch it as far as possible both this off-season and moving forward.
Essentially, the Packers will be mortgaging their future on Rodgers.
Like with anything, there are pros and cons.
The Green Bay Packers reportedly willing to mortgage the future on Aaron Rodgers
Though Rodgers is signed through the 2022 season, that doesn't necessarily mean he has to play for the Packers in 2022. First of all, he could consider retirement, which he has been open about in the past.
"I don't fear retirement. I don't fear moving on. I'm very proud of what I've accomplished, proud that I've accomplished it in Green Bay over the last 17 years, and excited about the future. Whatever that ends up looking like," Rodgers recently said, according to Ryan Wood.
It could get a little tricky, but Rodgers could also ask for or straight-up demand a trade if he feels that he wants to continue playing, but Green Bay isn't the place where he has the best chance to win another Super Bowl.
The Denver Broncos have long been considered an interesting trade destination for him. There hasn't been much chatter about it, but the New York Giants would be an intriguing option as well, at least from a Green Bay standpoint. The Giants have picks No. 5 and No. 7 in the 2022 NFL Draft.
The third option is for Rodgers to stay in Green Bay, but that gets a little tricky for the Packers because they're facing a massive salary cap crunch this offseason. They're $50 million over the cap, and Rodgers is expected to count toward $46.4 million of that. Davante Adams will be an expensive free agent, even if the Packers franchise tagged him, and other key players need to be resigned to keep the Super Bowl window open.
If Rodgers wants to come back, the Packers are going to have to get creative and potentially even sacrifice their future. According to Adam Schefter, though, that is something Green Bay is willing to do.
"[The] Packers are prepared to go all-in for Aaron Rodgers in 2022, spending as close to the cap this year and spreading it into future years as much as possible, per sources," Schefter Tweeted. "Saints used this approach for Drew Brees and Green Bay willing to deploy that model to further entice Rodgers."
The pros of going all-in for Rodgers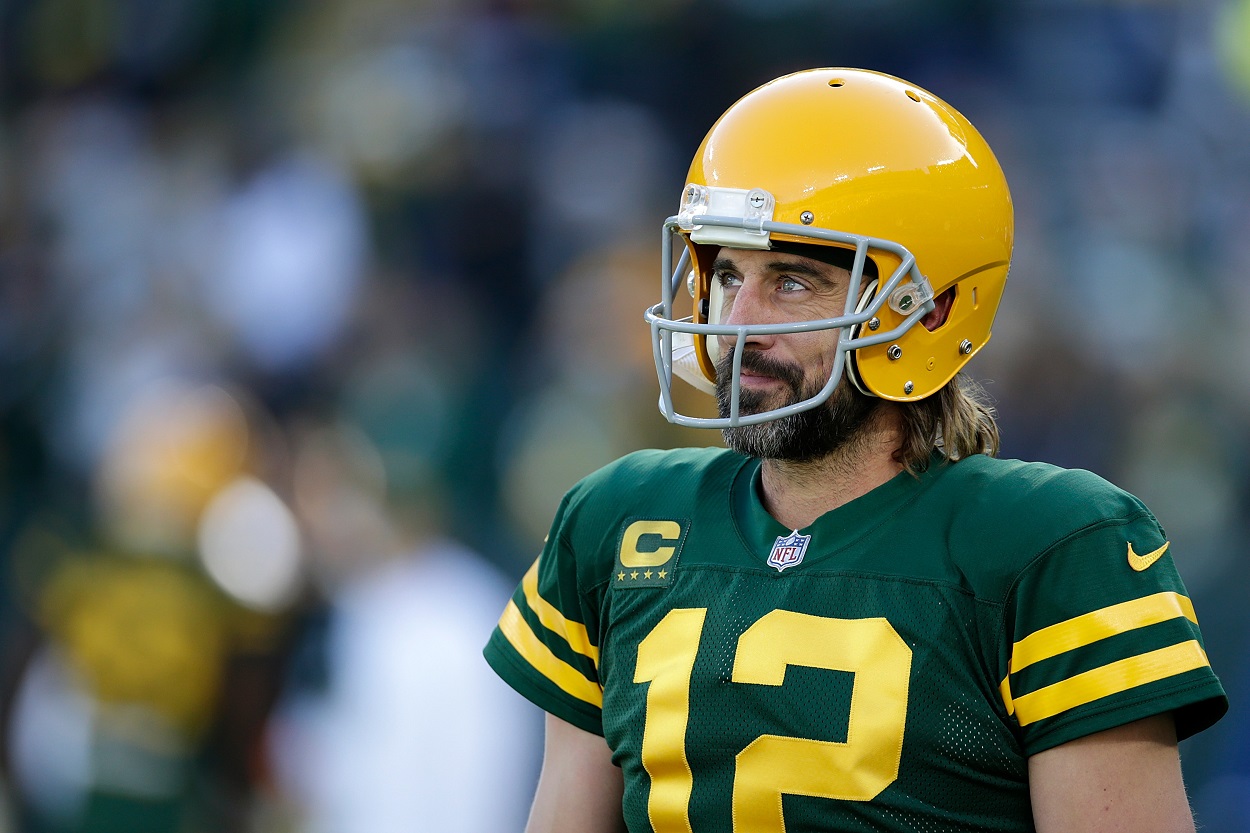 The NFL is a quarterback-driven league. If you've got one, you have a chance to at the very least make the playoffs. With that comes the opportunity to play for a Super Bowl.
Look at the Cincinnati Bengals, who are playing in Super Bowl 56 against the Los Angeles Rams. The Bengals were 2-14 the season before they drafted Joe Burrow, their franchise quarterback.
The Rams are also a testament to how important having a quarterback is and today's NFL. They mortgaged their future to trade for Matthew Stafford. In his first season as LA's quarterback, he led the team to the Super Bowl.
As of this past week, Rodgers is a four-time MVP. Sure he's getting older, but he has not slowed down. In fact, ever since Matt LaFleur took over as head coach in Green Bay, Rodgers has turned the trajectory of his career around. He appeared to be on the downside of his career in the final years of Mike McCarthy, but he has fit LaFLeur's offense like a glove.
As long as the Packers have Rodgers, they'll be considered Super Bowl contenders. That's about as big as a pro as you'll get.
The cons of going all-in for Rodgers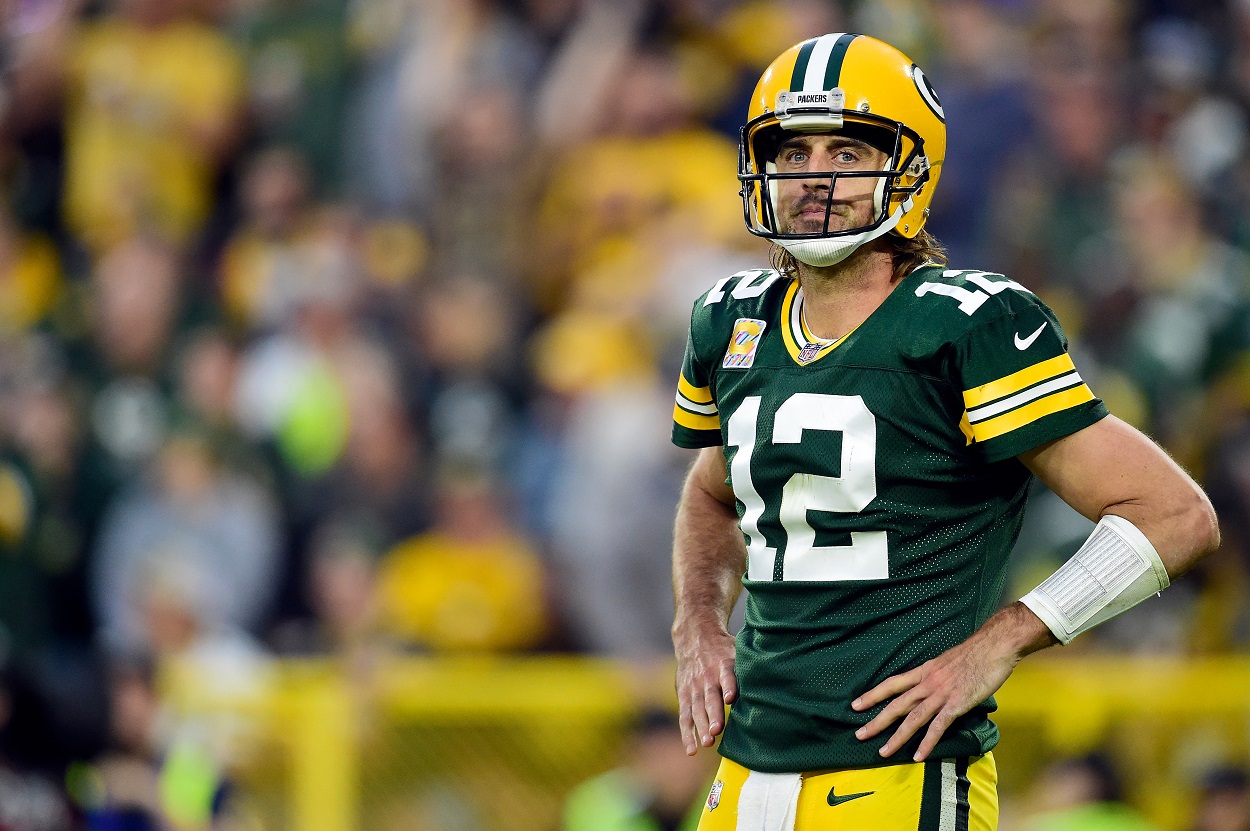 For Green Bay, there's no guarantee that having Rodgers will equate to more Super Bowl titles.
Both parties know that arguably better than anybody else. Rodgers has been to four NFC Championship Games since winning Super Bowl 45, but he's winless in those appearances. The Packers had the No. 1 overall seed in the NFC just this past season and we're clearly one of the top teams in the NFL as a whole, but they were bounced in their first playoff game by the San Francisco 49ers.
There are no guarantees in the NFL, and there's a real possibility that Green Bay hamstrings itself in terms of cap room for future years and then gets nothing back for it in return.
Say there is a way to keep Rodgers happy while bringing back critical players like De'Vondre Campbell, Marquez Valdes-Scantling, Allen Lazard, and Rasul Douglas; how will the Packers be able to afford Adams, who reportedly wants 30 million a season? Sure, Green Bay can franchise tag him, but he'll still cost roughly $22 million just for 2022.
Green Bay can mortgage its future and push money out into the future to try and make things work, but what about 2023? What will the Packers do when Jaire Alexander, Elgton Jenkins, and Adrian Amos hit free agency? They'll be faced with the same problem they have now. Green Bay could run the risk of losing young superstar players like Alexander and Jenkins. That's not even mentioning the 2024 offseason when Rashan Gary and A.J. Dillon will be free agents.
Green Bay is undoubtedly hoping that the cap will jump up in future seasons, but even that's not guaranteed.
It's interesting that Schefter reported the Packers want to use the New Orleans Saints as their blueprint because their risk of going all-in with Drew Brees didn't pan out. Just a year after Brees retired, the team missed the playoffs, Sean Payton is gone, and they still don't even have a quarterback. They're also entering the 2022 offseason in even worse shape than the Packers are salary cap-wise, being $80 million over the cap.
Do the Packers really want to look like the Saints in just a few seasons?
On the flip side, Green Bay has an opportunity to potentially trade Rodgers and get back a plethora of draft picks and young assets in return. Trading Rodgers would also clear up significant cap room and make it so that the Packers don't have to mortgage their future. They even have a quarterback they drafted explicitly to wait in the wings as the heir apparent to Rodgers, Jordan Love.
Why put that plan in motion in the 2020 draft only to reverse course now?
Sure Rodgers is a four-time MVP, but other than that personal hardware, what else do the Packers have to show for it?
They haven't won a Lombardi trophy since 2010.
Stats courtesy of ESPN and Pro Football Reference. Contract information via Spotrac
RELATED: Marquez Valdes-Scantling Is Willing to Turn His Back on Aaron Rodgers (if He Has to) to Stay in Green Bay, and the Packers Should Honor That