Aaron Rodgers Reveals His Post-Retirement Plans
Aaron Rodgers has become one of the greatest quarterbacks to ever play in the NFL. He has not only won a Super Bowl with the Green Bay Packers, but he has been the reason that Green Bay has even stayed relevant during some of his years in the NFL. Rodgers is, however, getting up there age-wise, at least in football years, as he turns 37 in December 2020. So, what are his plans for once he retires?
Aaron Rodgers has become an NFL legend for the Green Bay Packers
The Green Bay Packers selected Aaron Rodgers in the first round of the 2005 NFL draft. Rodgers didn't start for the Packers during his first three NFL seasons, as he sat behind Brett Favre. However, once he became QB1, he quickly proved that he was one of the best quarterbacks in the NFL. 
In his second year as a starter, Rodgers threw for 4,434 yards, 30 touchdowns, and seven interceptions, earning a Pro Bowl selection. Then in Rodgers' third season as the starter, he not only led the Packers to the Super Bowl, but the Packers ultimately won it all. Rodgers threw for 304 yards, three touchdowns, and no interceptions in the Super Bowl win over the Pittsburgh Steelers, too.
Rodgers has continued to prove that he is one of the greatest ever over the years. The Packers have not made it back to the Super Bowl with Rodgers, but they have been to three more NFC Championship Games. He has also ultimately earned eight Pro Bowl selections and two NFL MVP awards. His best season probably came in 2011 when he threw for 4,643 yards, 45 touchdowns, and only six interceptions. 
Through the 2019 season, Rodgers had thrown for 46,946 yards, 364 touchdowns, and only 84 interceptions.
Many NFL players go into broadcasting
Many NFL players have gone into broadcasting after their NFL careers. Former Indianapolis Colts punter Pat McAfee has his own podcast and radio show, and he also does some work for ESPN. In contrast, former Dallas Cowboys quarterback Tony Romo has become one of the best in-booth broadcasters in recent years, as he sometimes even calls the play before the center even hikes the ball.
Former NFL quarterback Dan Orlovsky has also become successful at ESPN, as he gives excellent analysis of the game.
"[As a backup] I had to get the third-string running back, who's as dumb as a brick, to understand the same thing as the third-string receiver, who's very smart," Orlovsky said in 2018, according to Sports Illustrated. "How do I get those guys to understand the same thing? How do I not insult the receiver's intelligence but also get the dumb guy to understand it? This sounds braggadocious, but you either can or you can't."
He continued: "I believe fans are way smarter than they were 10 years ago because of technology and accessibility. Taking them deeper into the whys, which is something I'm able to do because of my experiences and journey, it has certainly helped in this transition."
So, since many former NFL players have done well on TV, will Rodgers, who clearly knows a lot about football, give it a shot?
Aaron Rodgers reveals his post-football plans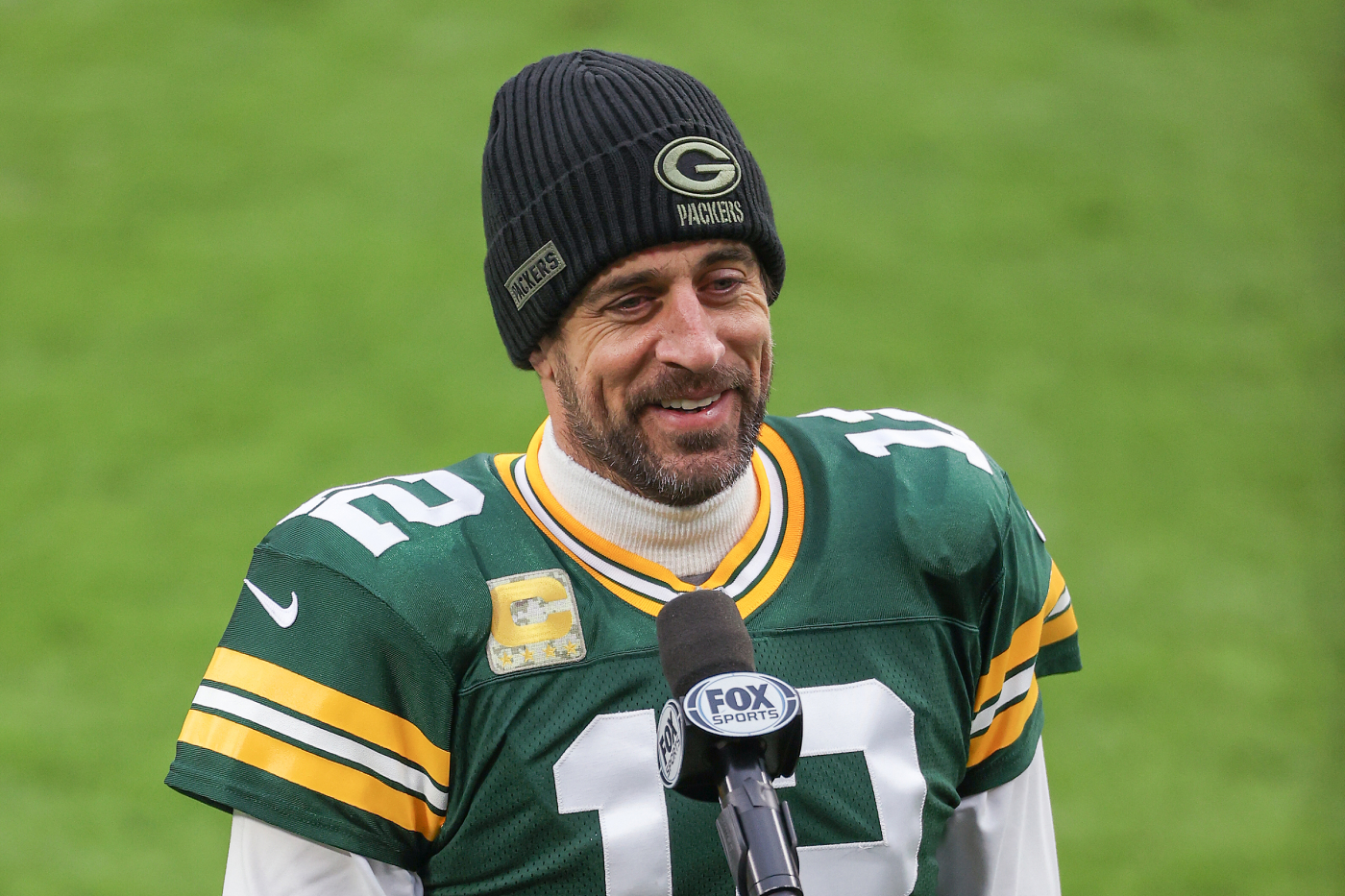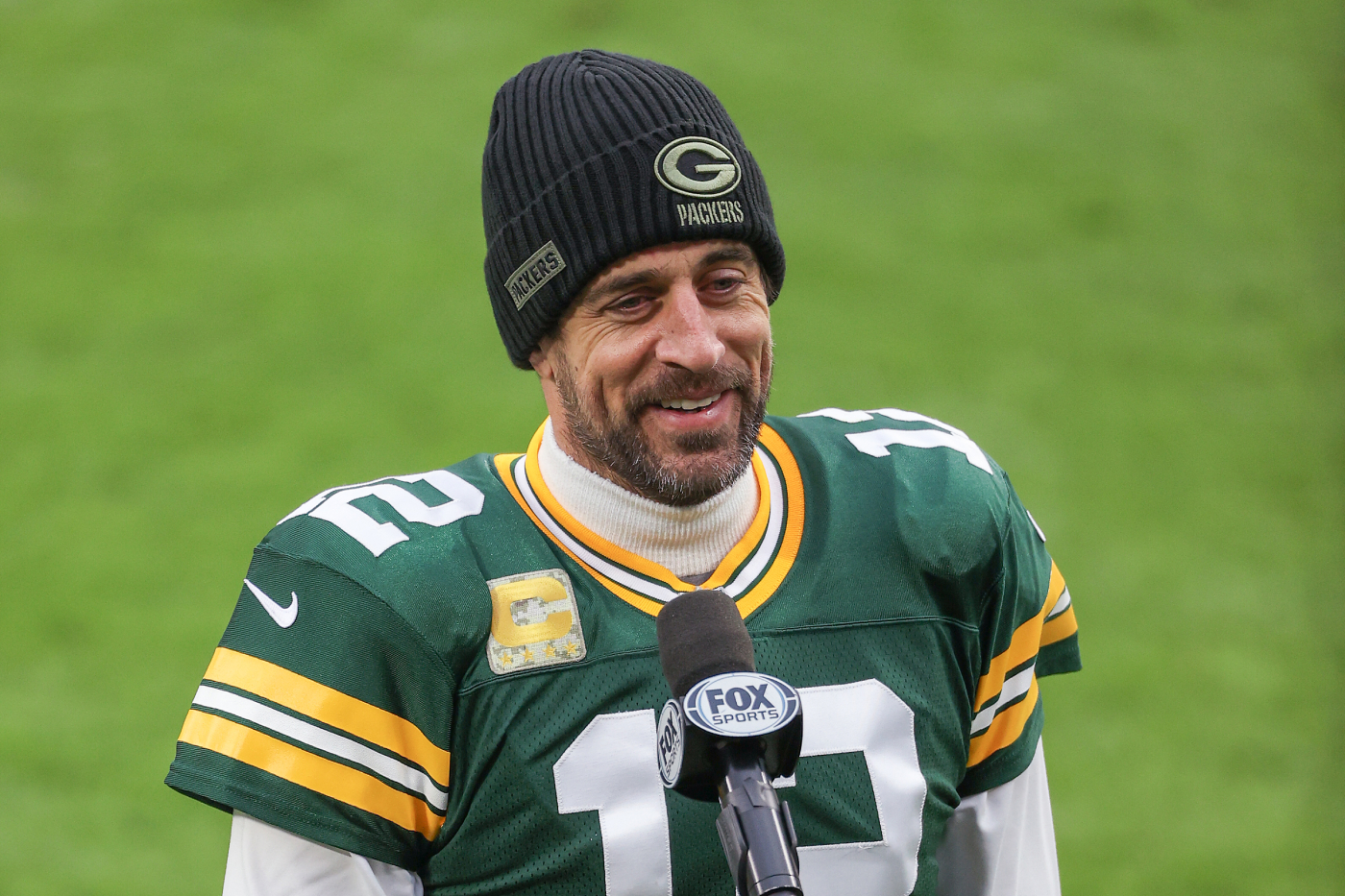 Rodgers recently appeared on The Pat McAfee Show, and McAfee asked him if he would ever get into commentating.
"The way you speak about it is also pretty impressive," McAfee said on the Nov. 17 episode of The Pat McAfee Show. "Are you going to get into commentating or TV whenever you're done?"
Here is what Rodgers said: "No. I've given a lot to this game; I've been playing since I was in eighth grade. I've been playing 16 years, and I just feel like when I'm done, I want to be done. I think it'd be fun to help out an age group that I feel like is real impressionable still, like high school kids. I think being able to just volunteer, help, or just help with some quarterback stuff, I think would be fun. Just because I love the game so much, I don't want to totally get out of it."
He continued: "As far as the pro level, I don't see myself doing anything with it. I've given, physically, so much to the game, and mentally, all the years. I feel like I will be pretty satisfied with what I did and what I contributed, and move on at that point."
So, that's interesting to know.
Aaron Rodgers is one of the greatest to ever play. However, it appears that whenever he is done in the NFL, he might just ride off into the sunset.
Stats courtesy of Pro Football Reference