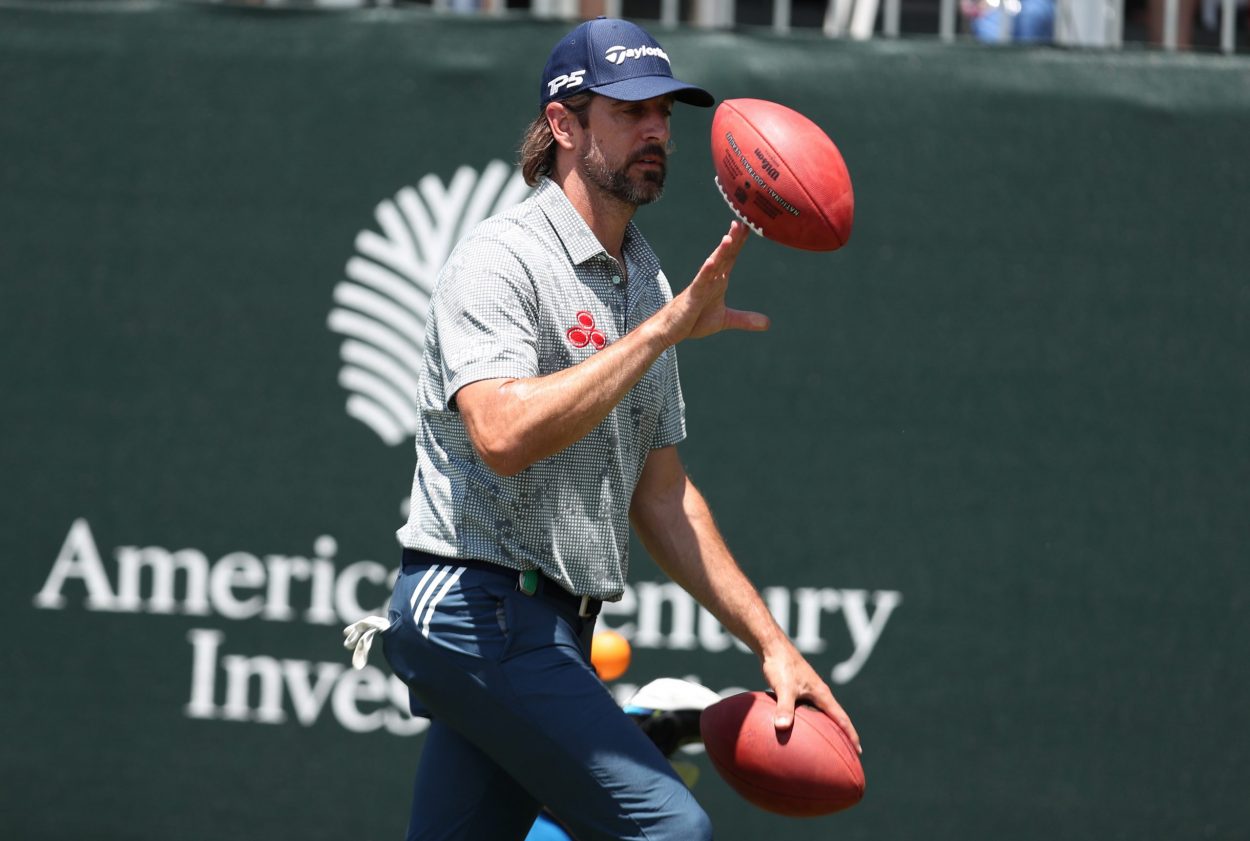 Aaron Rodgers Rumored to Have Turned Down Colossal Packers Extension Offer, Further Clouding his Future in Green Bay
Aaron Rodgers reportedly declined a colossal extension offer from the Green Bay Packers.
Aaron Rodgers was conspicuously absent from the Green Bay Packers' mandatory minicamp and has maintained a pretty rigid stance in terms of wanting to leave the team. That stance is proving to be unwavering.
Initially, it appeared as though Rodgers' primary grievance with the franchise was his contractual situation and Green Bay's hesitance in signing him to an extension. However, it quickly became clear Rodgers' issues ran deeper.
Well, now it's abundantly clear Rodgers' frustrations do not stem from money.
Aaron Rodgers has suggested the Packers have cultural issues
Rodgers hasn't said very much this offseason concerning his future in Green Bay. What he has said, though, has been pretty telling.
There had previously been murmurings about Rodgers being miffed by the Packers' selection of former Utah State quarterback Jordan Love in the first round of the 2020 NFL Draft. However, Rodgers told former ESPN anchor Kenny Mayne he has no issue with Love or his other teammates.
"With my situation, look it's never been about the draft pick, picking Jordan; he's a great kid," Rodgers told Mayne, via ESPN's Rob Demovsky. "[We've had] a lot of fun to work together. Love the coaching staff, love my teammates, love the fan base in Green Bay. An incredible 16 years. It's just kind of about a philosophy and maybe forgetting that it is about the people that make the thing go. It's about character, it's about culture, it's about doing things the right way."
It's not hard to notice Rodgers left out the front office.
What's so interesting about this situation is A-Rod and Packers head coach Matt LaFleur seemed to gel far better in LaFleur's second season as head coach. After all, Rodgers did win NFL MVP.
However, Rodgers said the issues are more systemic in nature, which would seem to point to Packers president Mark Murphy and general manager Brian Gutekunst.
Rodgers reportedly turned down an offer that would have made him highest-paid QB
The Rodgers-Packers saga took another bit of a twist on Tuesday.
Adam Schefter of ESPN reported Aaron Rodgers declined the Packers' two-year extension offer that would have kept him in Green Bay for five seasons while also making him the highest-paid player in football. However, Schefter reported Rodgers turned down the offer.
If any fans still believed the holdout was about money, the latest report appears to rebuff that notion entirely. Rodgers doesn't appear to have any interest in suiting up for the Packers again.
What's next for Rodgers and the Packers?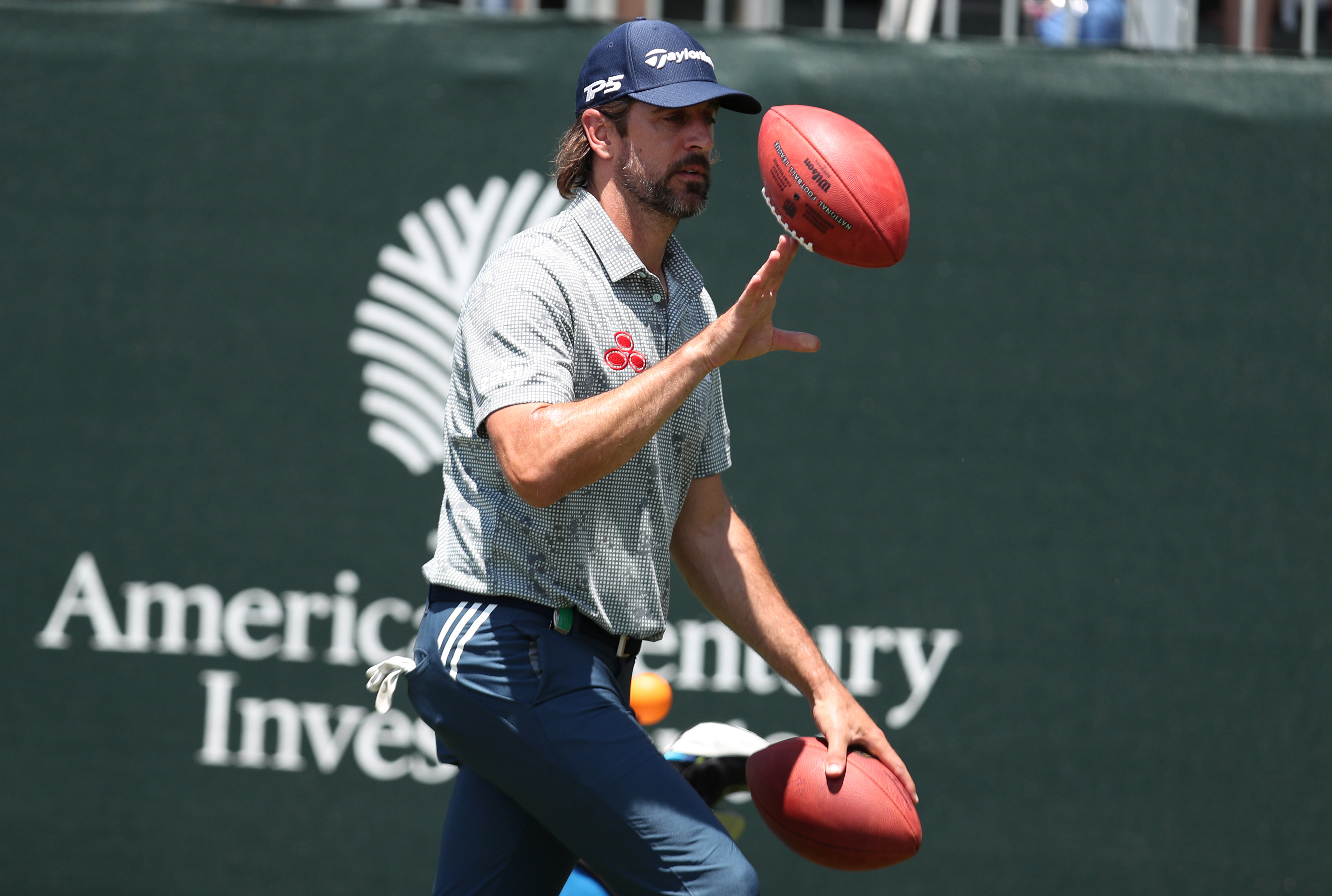 It's still unknown how Rodgers will proceed.
Gutekunst has repeatedly indicated the Packers do not have an interest in trading Rodgers. However, the star quarterback already risked mandatory fines for missing team minicamp and still seems perfectly content doing things on his terms.
There is a chance there will be more clarity next week. Murphy and the Packers will hold their first annual shareholder meeting on Monday. Fans will have the opportunity to voice their thoughts on Rodgers' situation, possibly giving him the leverage he needs to assert his authority in this situation.
Ultimately, though, there's a chance (if the Packers do not trade him) Rodgers really is comfortable simply sitting this season out.
Packers fans will understandably have difficulty accepting the notion Aaron Rodgers still has no interest in returning. However, the reality is it might be time for Green Bay to start taking calls on its franchise quarterback.
RELATED: Aaron Rodgers Talks About the State of His Mental Health in a New Interview