What Is Aaron Rodgers and Shailene Woodley's Combined Net Worth?
Aaron Rodgers has been one of the best quarterbacks in the NFL for almost 15 years, and he has acquired tremendous wealth during that time. He has crossed over from the sports world into mainstream notoriety, which has helped grow his net worth through many commercials he has done over the years. But he's the only celebrity in his relationship; he is engaged to actress Shailene Woodley. So what is Aaron Rodgers' and Shailene Woodley's combined net worth? Keep reading to learn more.
What is Shailene Woodley's net worth?
Woodley made her on-screen acting debut as a child in 1999, and after some small roles and guest appearances she got her big break in 2008 when she landed a starring role in the teen drama series The Secret Life of the American Teenager, which lasted five seasons according to IMDb. During her time on the series, Woodley made her big-screen debut in 2011's The Descendants with co-star George Clooney.
Since then, she has starred in several more movies, including The Spectacular Now, the Divergent series, and The Fault in Our Stars. Her next regular TV work came in 2017, when she starred in two seasons of HBO series Big Little Lies. Woodley isn't nearly as prolific as Rodgers is when it comes to starring in commercials, and according to Celebrity Net Worth, her career earnings are significantly less than his.
A top NFL quarterback like Rodgers easily makes tens of millions of dollars per year nowadays, while only the biggest-name actors and actresses are in that same stratosphere of salary. Woodley is worth more than probably about 99% of Americans, but net worth is only about one-tenth of Rodgers' at an estimated $12 million.
What is Aaron Rodgers and Shailene Woodley's combined net worth?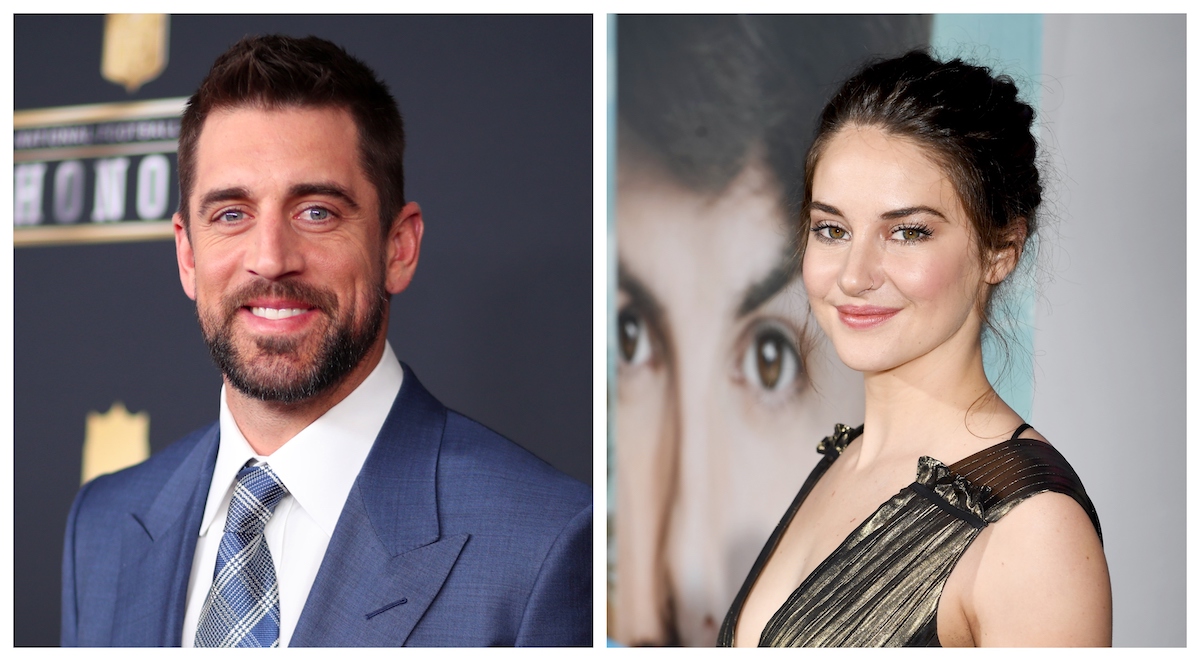 If you add Rodgers' $120 million to Woodley's $12 million — yes, the actress' net worth is about 10 percent of her fiancé's — their combined net worth is $132 million.
Spotrac tells us Rodgers is in the fourth year of his current contract with the Packers that has paid him more than $100 million, including a total of over $22 million this season with bonuses factored in. His football salary is the majority of the money he makes, but not all of it. According to Celebrity Net Worth, Rodgers has business ventures that include a minority ownership stake in the NBA's Milwaukee Bucks.
He also famously does commercials for many companies — most notably State Farm. Forbes calls Rodgers' deal with the insurance company "one of the richest endorsement deals in the NFL," with a value believed to be worth up to $3 million. Other companies with which Rodgers has had endorsement deals include Pizza Hut, Adidas, and IZOD nationally, in addition to a number of local companies in Wisconsin. When all of Rodgers' earnings are factored in, he has an estimated net worth of $120 million.
Rodgers and Woodley started dating in 2020
Our sister site, Showbiz Cheat Sheet, gives us a rundown of the Rodgers-Woodley relationship. Their relationship is relatively recent, having started during the pandemic. In the middle of 2020, not long after Woodley ended a relationship that she thought might result in marriage, she met Rodgers "through mutual friends who are musicians," in her words.
The pair began to date, traveling between their homes when people were still largely quarantining. Woodley feels that helped their relationship grow stronger because there wasn't "noise or chaos" around them, which helped them get to know each other better. Rumors of their relationship sparked later in the year, but they didn't address their pairing publicly until 2021. In February, Rodgers thanked his "fiancee" during his MVP acceptance speech at the NFL Honors award ceremony.
RELATED: Aaron Rodgers Debuts the 2021 Version of His Famous 'Relax' Quote After Embarrassing New Orleans Saints Blowout