How Does Aaron Rodgers Stack Up Against the All-Time NFL Greats?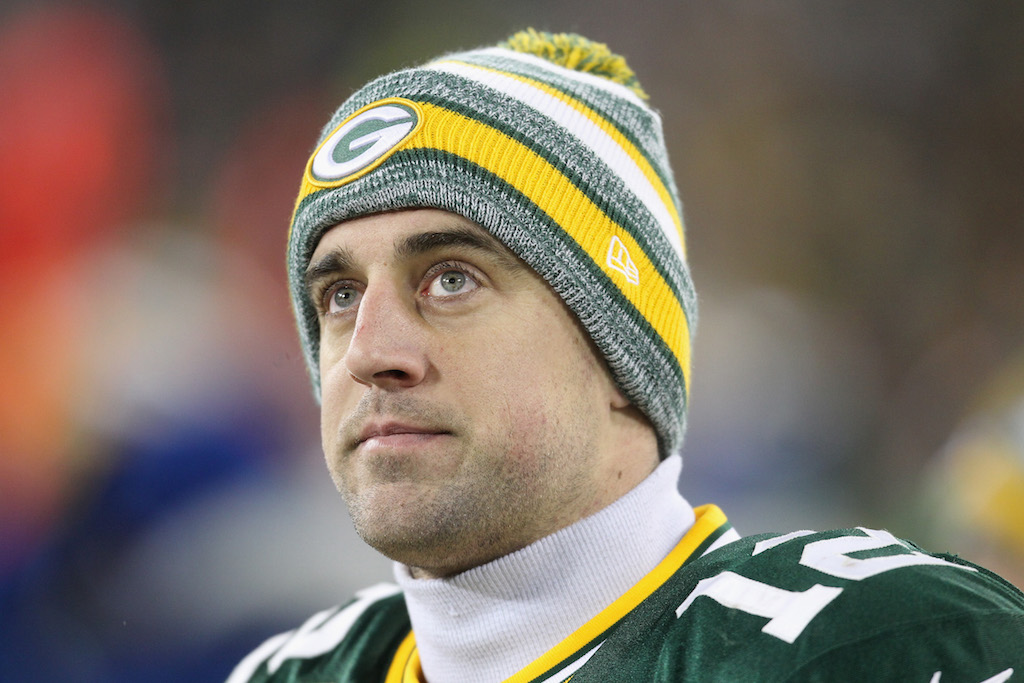 Aaron Rodgers is good. Like really, really, really good. And he has the stats to back it up. In fact, if you ask us, the Green Bay Packers signal caller is currently the best offensive player in all of the National Football League, but that's a story for another day.
Given his prowess, it's safe to assume that the Packers will be among the top Super Bowl contenders in the league as long as they have Rodgers under center. After taking over for Brett Favre as the Packers' starting quarterback in 2008, Rodgers wasted little time establishing himself as one of the game's premier players.
In his eight seasons as the team's starter, the former Cal standout has won two NFL MVP awards, earned five Pro Bowl and three All-Pro selections, and was named the MVP of Super Bowl XLV after leading the Packers to the fourth Super Bowl title (and 13th total world championship) in franchise history.
He was recently edged out by Matt Ryan and Tom Brady in the voting for the 2016 AP All-Pro team, but there is really no arguing that Rodgers is currently playing at a higher level than every other quarterback in the league. Over the last seven weeks, the 6-foot-2, 223-pounder has led the Packers to a 6-1 record while completing 69.7% of his passes for 2,018 yards, 18 touchdowns and zero interceptions, and added another 143 yards and a touchdown on the ground. Because of his performance down the stretch, there is a very good chance that Rodgers will take home NFL MVP honors and lead his team on a deep postseason run.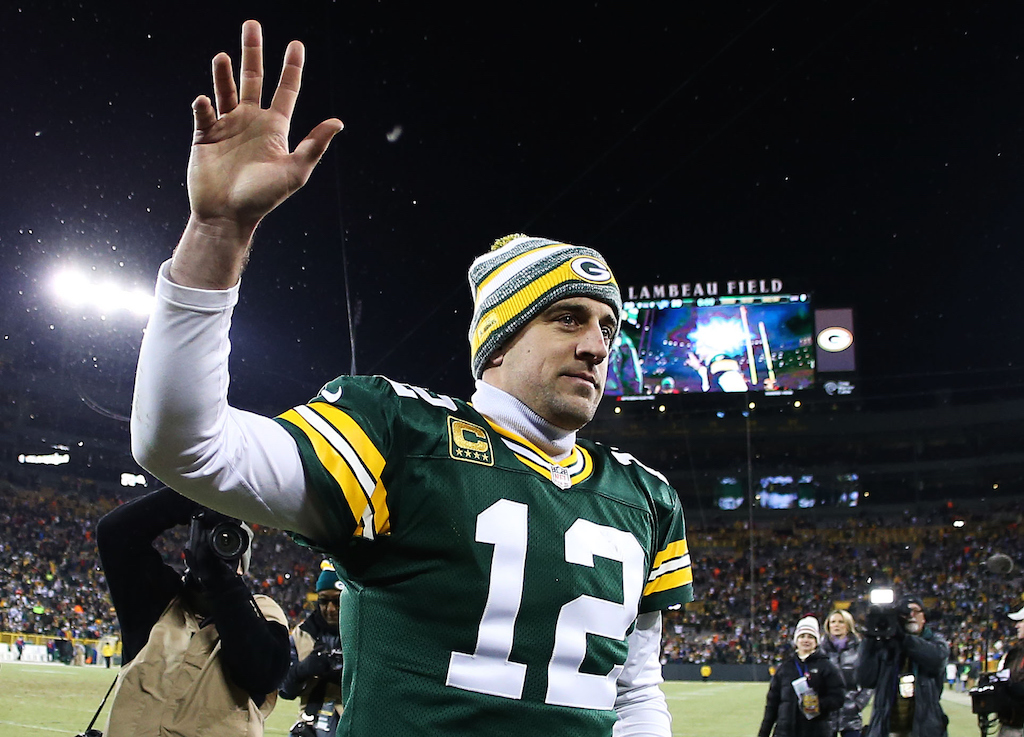 If Rodgers captures another NFL MVP award and/or another Super Bowl title in the coming weeks, his case for being one of the best signal callers in league history will only grow stronger. While it is painfully obvious that Rodgers has a spot waiting for him in the Pro Football Hall of Fame in Canton, Ohio, his standing among the greatest NFL quarterbacks of all time is still up in the air.
At 33 years old, Rodgers probably has enough gas left in his tank to produce at least five more Pro Bowl-caliber seasons before his career comes to an end. If that proves to be the truth, he will undoubtedly have a career stat line that compares closely to guys like Tom Brady, Peyton Manning, Drew Brees, and Brett Favre.
With all that being said, Rodgers's statistical resume is far from complete. In this article we are going to take a look at how his current best single-season and career stats stack up against the greatest quarterbacks in NFL history.
Rodgers' best single-season stats (2011)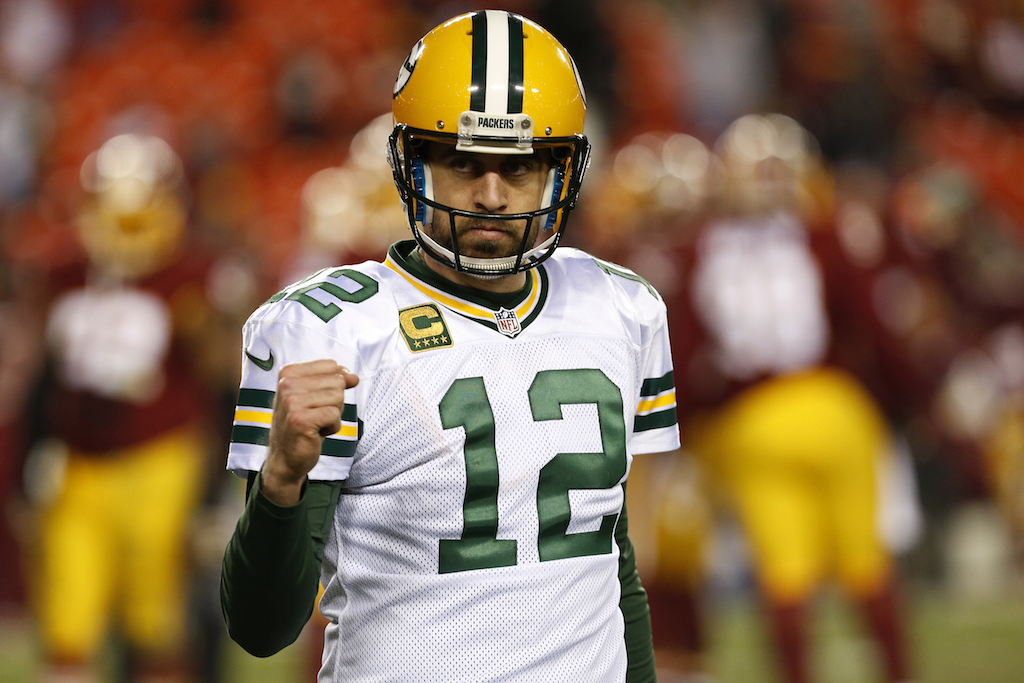 15 starts
14-1 regular season record
68.3% completion percentage
4,643 passing yards
45 touchdown passes
6 interceptions
122.5 quarterback rating
10.5 yards per pass attempt
257 rushing yards
3 rushing touchdowns
Rodgers' 2011 season is without a doubt one of the top-five single season performances by a quarterback in NFL history. His passer rating that season (122.5) is still a single-season league record, and the 48 total touchdowns he accounted for ranks as the fourth-highest total in NFL history. What may have been his most impressive stat, though, was his 7.5:1 touchdown-to-interception ratio.
The Chico, Calif. native led the Packers to a 15-1 regular season record, but "The Pack" was ultimately upset in their first game of the NFC Playoffs by the New York Giants, who went on to win that year's Super Bowl title. Despite falling short in the postseason, Rodgers 2011 season was one for the ages.
Rodgers' career stats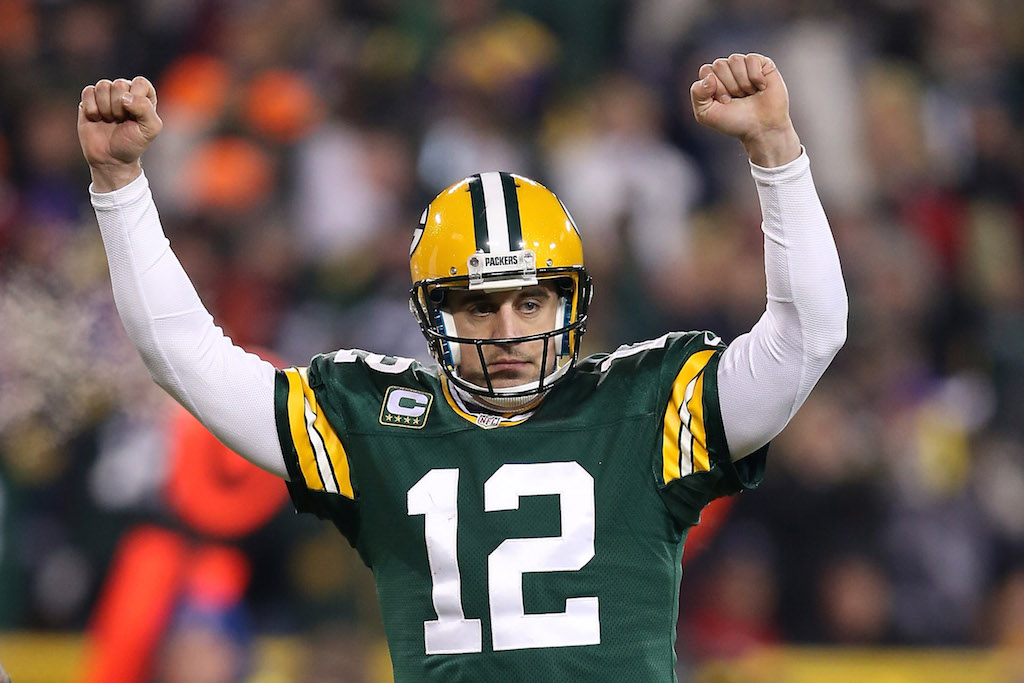 135 starts
90-45 regular season record
65.1% completion percentage
36,827 passing yards
297 touchdown passes
72 interceptions
104.1 quarterback rating
7.9 yards per pass attempt
2,544 rushing yards
25 rushing touchdowns
When it comes to career stats, Rodgers isn't quite in the same class as guys like Peyton Manning, Tom Brady, Drew Brees, Brett Favre, or Dan Marino. He does, however, compare closely to guys like John Elway, Fran Tarkenton, Joe Montana, and Johnny Unitas, and has already surpassed guys like Terry Bradshaw, Troy Aikman, Steve Young, and Jim Kelly.
With that being said, it's not totally fair to statistically compare players from different eras given the changes in offensive schemes throughout the years. It's also not really fair to compare Rodgers — whose body of work is far from complete — to the best quarterbacks in NFL history.
Nonetheless, if you project Rodgers' stats over the next five-plus seasons based on his averages of his eight seasons as a full-time starter, he will easily retire with a stat line that compares favorably to the greatest signal callers in league history.
Career postseason stats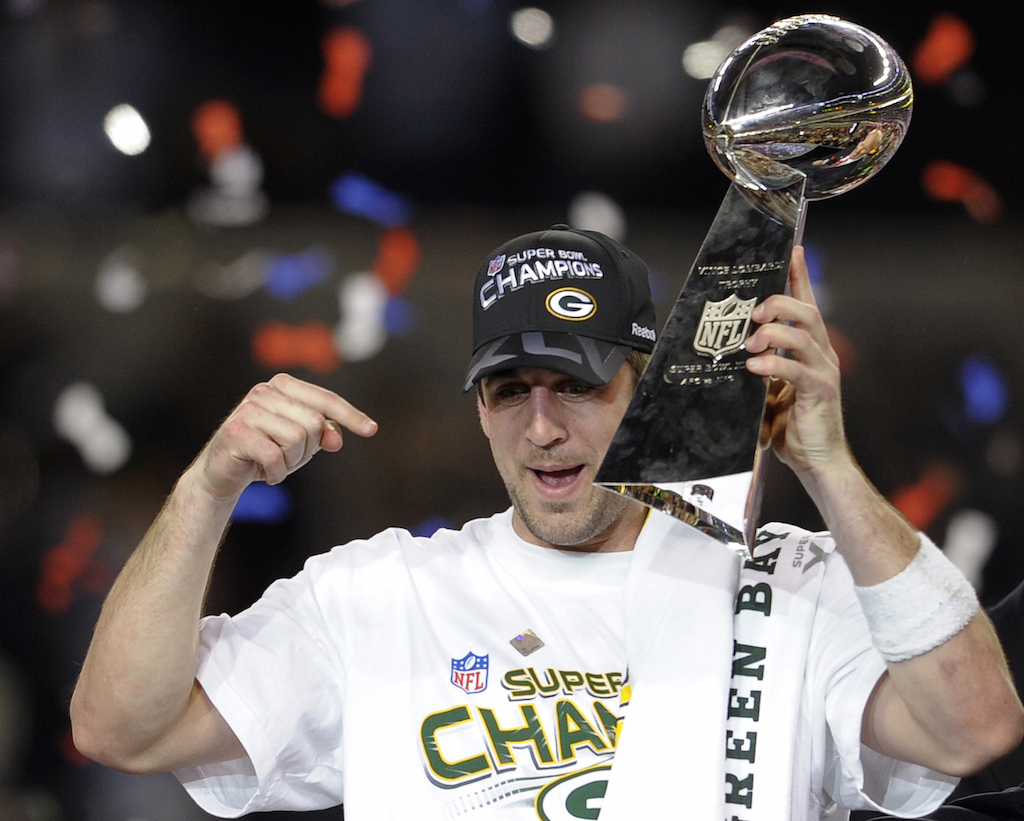 13 starts
7-6 postseason record
63.8% completion percentage
27 touchdown passes
8 interceptions
98.2 quarterback rating
7.4 yards per pass attempt
212 rushing yards
3 rushing touchdowns
Rodgers' career postseason stats send a clear message that the 2011 Associated Press Athlete of the Year thrives in big-game situations. His numbers are right in line with what an elite quarterback's regular-season numbers would (and should) look like, and he already has the all-important Super Bowl title on his resume.
When it's all said and done, Rodgers could eventually cement his place as one of the top two or three postseason quarterbacks of all time.
In reality, Rodgers will likely never catch Tom Brady in any of the major postseason statistical categories that quarterbacks are judged by. He could, however, easily end up in second place in most categories if he can lead the Packers on a few more deep postseason runs.
Statistics courtesy of Pro-Football-Reference.