Aaron Rodgers Talks About the State of His Mental Health in a New Interview
The topic of NFL players and their mental health has recently come to the forefront thanks to players like quarterback Dak Prescott of the Dallas Cowboys and now Green Bay Packers quarterback Aaron Rodgers.
In a recent interview with ESPN, Rodgers discusses the state of his mental health and why it was important to him to take care of his mental state.
Aaron Rodgers thankful to be able to work on his mental health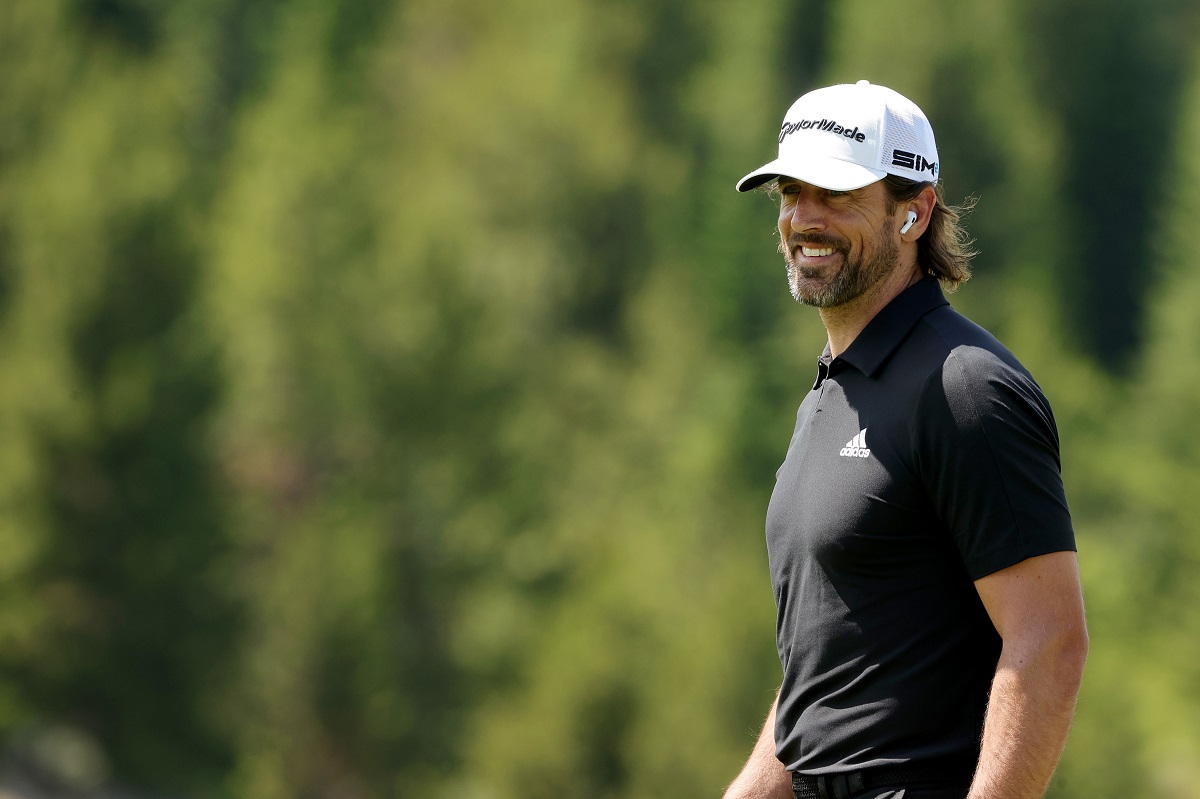 While the storm surrounding whether or not Aaron Rodgers will be back in a Green Bay Packers uniform is still in the air, one thing is certain, the veteran quarterback has not let this bother his mental health.
The Packers quarterback talked with ESPN about how he has dealt with the controversy surrounding his skipping minicamp and how he has been able to cope with it.
"I'm very thankful for the opportunity to work on my mental health," Rodgers said. "I haven't dealt with bouts of depression or anything that I think for whatever reason, are OK to talk about if you're talking about mental health."
"I've just really been trying to think about what puts me in the best frame of mind. What habits can I form that allows me to feel most in my body, most present, happiest? And that's what I've been doing."
Dak Prescott talks about his mental well being
The discussion of NFL player's mental health was brought to light last year with Dallas Cowboys quarterback Dak Prescott.
Prescott spoke up about his mental health after the death of his brother Jace. Prescott talked about dealing with depression and how he was able to overcome his issues.
But one person who thought Prescott should have kept his feelings to himself was Fox Sports commentator Skip Bayless.
Bayless thought that Prescott speaking out about his depression made him look weak.
And while Fox Sports condemned Bayless, according to the Washington Post, they did not suspend him nor fire him for his comments.
The death of Junior Seau and other NFL players
One of the reasons the NFL has been so focused recently more on the mental health of its players is because of the suicides of two of the league's biggest stars, Junior Seau and Dave Duerson.
Seau played for the New England Patriots and the San Diego Chargers. After retiring from the NFL, Seau would struggle with his mental health, and years later, he would end his life.
 Duerson played the majority of his career with the Chicago Bears, then the New York Giants, and Arizona Cardinals also. According to the Los Angeles Times and Chicago Tribune, both players had deteriorating brain function when they died. Many people believe that is because of chronic traumatic encephalopathy or CTE, which could lead to damage to the brain because of too many concussions. 
NBA star Kyrie Irving, who plays for the Brooklyn Nets, was also criticized by Stephen A. Smith for taking mental health days during the season. 
One way is to allow players to express their feelings and just listen. 

How to get help: In the U.S., call theNational Suicide Prevention Lifeline at 1-800-273-8255. Or text HOME to 741-741 to speak with a trained crisis counselor at the free Crisis Text Line.
RELATED: Aaron Rodgers Needed Only 3 Words to Create Another Headache for the Packers