Aaron Rodgers Is the 'Biggest Jerk in the League,' Says a Chicago Sportswriter Who Refuses to Vote for the Packers QB for NFL MVP
There's not a ton of love lost between the Chicago Bears and Green Bay Packers, and that resentment tends to flow off the field as well. Would it surprise you, then, to hear that one of Chicago's most prominent sports media personalities, Hub Arkush, had some strong negative opinions about Packers quarterback Aaron Rodgers and whether or not he deserves to be the MVP?
Arkush is an MVP voter, one of 50. Needless to say, he's probably not going to be spending his vote on Rodgers.
Chicago Sportswriter Hub Arkush calls Aaron Rodgers 'the biggest jerk in the league'
Arkush is one of the more well-known sports media personalities as it relates to the Bears. He owns a website covering all football in the Chicago area, including the Bears, and was even a radio commentator for the Bears from 1987-2004.
Speaking recently on 670 The Score in Chicago, Arush unleashed a tirade against Rodgers and why he's not deserving of being the NFL's MVP. The curious thing is that Arkush admitted that he wasn't just factoring in Rodgers' on-field play, though.
"I don't think you can be the biggest jerk in the league and punish your team, and your organization and your fan base the way he did and be the Most Valuable Player," Arkush said, as transcribed by Pro Football Talk. "Has he been the most valuable on the field? Yeah, you could make that argument, but I don't think he is clearly that much more valuable than Jonathan Taylor or Cooper Kupp or maybe even Tom Brady.
'We are told to pick the guy who we think is most valuable to his team. And I don't think it says anywhere, 'strictly on the field,' although I do think he hurt his team on the field by the way he acted off the field. They're gonna get the No. 1 seed anyway, but what if the difference had come down to the Chiefs game, where he lied about being vaccinated, and they ended up getting beat?"
Arkush did admit that he was really toeing the line while discussing his vitriol for Rodgers. And it's not necessarily because he has his opinions, but it's because MVP voters aren't allowed to discuss their pick until after the award has been handed out.
"I'm probably pushing the envelope by saying who I'm not voting for. But we're not really supposed to reveal our votes," he said.
Arkush related that he's not the only MVP voter who feels this way about Rodgers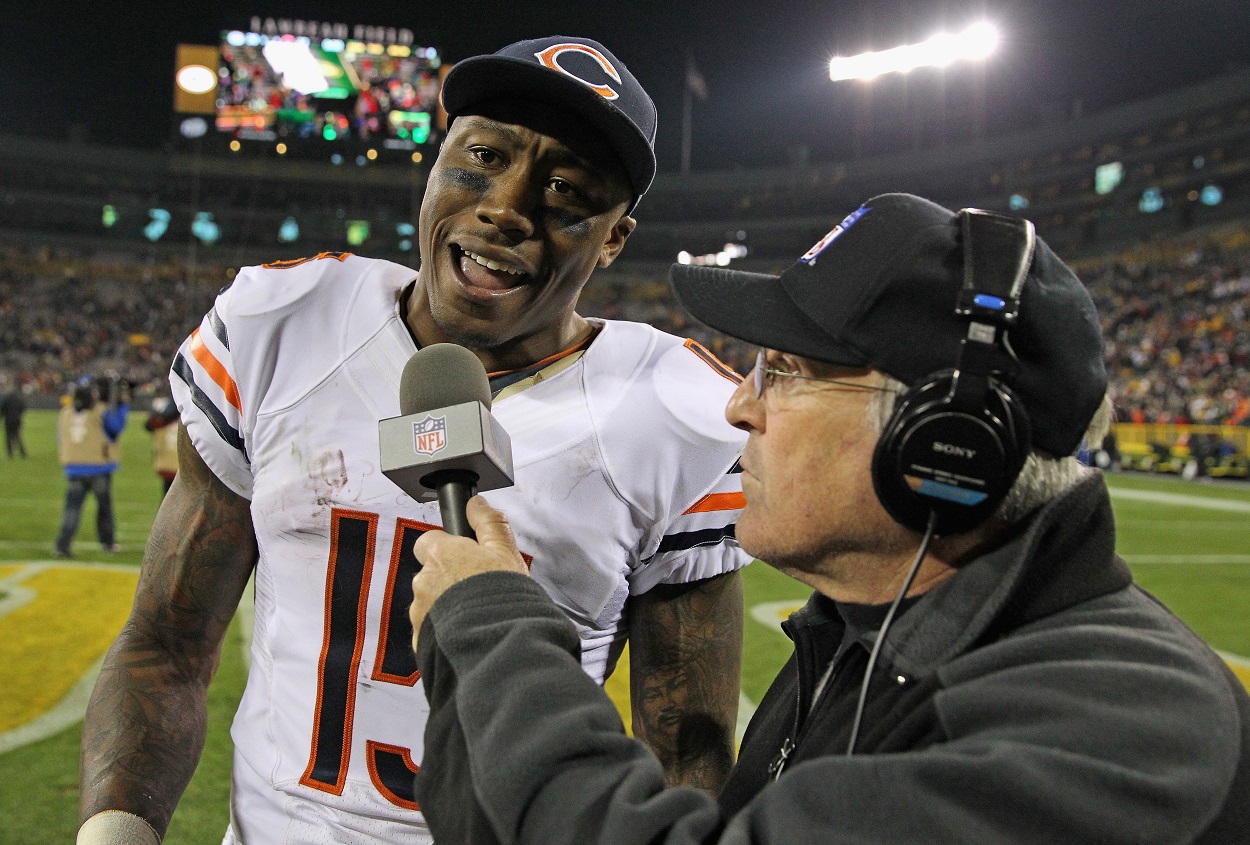 The most interesting tidbit in Arkush's rant about Rodgers is that he claims to know other MVP voters feel the same way that he does.
"Chicago sports guy hates Aaron Rodgers" is not necessarily breaking news. The fact that he acknowledged that people will just think he's being a "Packers hater" is frankly more surprising. That's a lot of self-awareness for someone who could have just tanked his own ability to vote for the NFL's MVP, which is one of the only individual awards in sports that means anything anymore.
The bit about Arkush knowing that the temperature "in the room" is not all that favorable to Rodgers…well that's a story.
"I can guarantee you I will not be the only one not voting for him," Arkush said.
He then doubled down on his feelings about Rodgers as a person. He said that there are no true guideless regarding off-the-field matters, but does this sound like someone who is willing to cast an impartial vote?
"I just think that the way he's carried himself is inappropriate," Arkush said. "I think he's a bad guy, and I don't think a bad guy can be the most valuable guy at the same time."
Why Arkush is wrong about the Green Bay Packers quarterback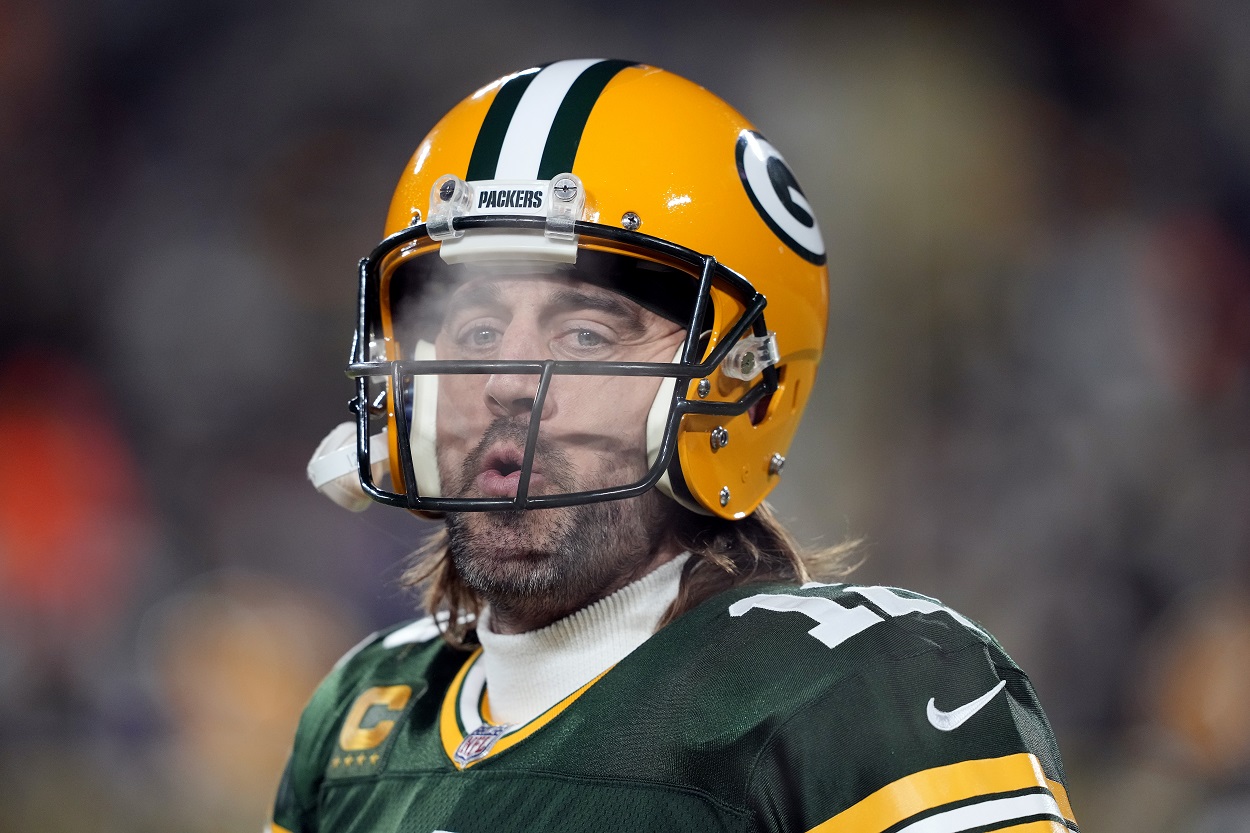 More than anything this season, Rodgers has been true to himself. That has not always been a good thing, but his true self also doesn't disqualify him from being the league's most valuable player.
Sure, he comes across as cocky and arrogant at times, if not smug and elitist. Is that a huge surprise, though? The guy plays football in Green Bay, Wisconsin, but he's about as Hollywood as they come otherwise with his movie star fiance and million-dollar mansion in Malibu.
And yes, getting medical opinions from Joe Rogan, who once hosted Fear Factor, and then spreading that to millions of viewers and listers on the Pat McAfee Show is probably ill-advised if not irresponsible. With that said, opinions are not illegal, and Rodgers has been given an open forum to share his. Do you know what else is not illegal? Being cocky and smug. Rodgers may not ultimately be the best guy to get a beer with, but does the vibe he's put out there this season really scream "bad guy" or "biggest jerk in the league?"
Have we already forgotten that Antonio Brown literally said peace out and went home mid-game just a weekend ago?
In 17 NFL seasons, there hasn't even been a whisper of actual off-field trouble for Rodgers.
He's not a bad guy.
Is he kind of a strange, eccentric person? Absolutely.
Eccentric people can win MVP awards, though.
Stats courtesy of ESPN and Pro Football Reference.