Aaron Rodgers: The Next Great Injured QB Performance?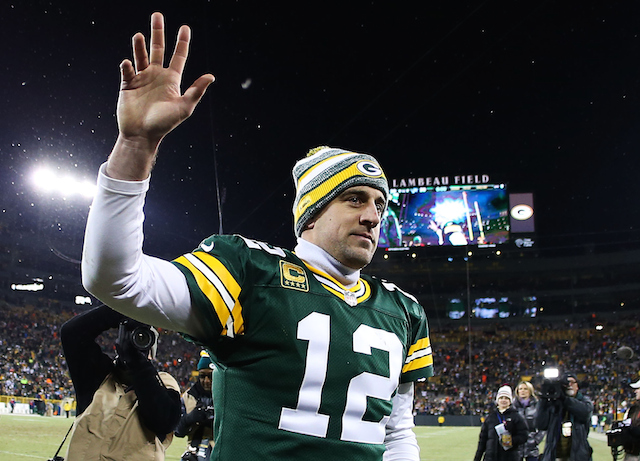 When the Green Bay Packers face off against the Dallas Cowboys this weekend in the NFC Divisional Round of the playoffs, star quarterback, Aaron Rodgers, will not be 100%. Given the recent ailments he's been having, due to an injured calf, this new should come as no surprise. However, what should come as a surprise is the recent announcement that Rodgers's doesn't have a strained calf, but rather a slight tear. This is the last thing Packers' fans wanted to hear.
Things were looking good for the Green Bay faithful. They had a first-round bye, and now got to host a playoff game in Lambeau Field where they haven't lost all season. This year's team is an offensive powerhouse, and has been crushing team's in the frozen tundra. And no one has performed better than Rodgers. He's been lights out, with 2,334 passing yard, 25 touchdowns, and 0 interceptions. Those are superhuman stats. But, now with this announcement, there might be reason to fear the visiting Cowboys.
The Packers may be undefeated at home, but Dallas hasn't lose a game on the road this season. In fact, the Cowboys haven't suffered a defeat since Thanksgiving. Plus, they have to be riding a high from last week's comeback win over the Detroit Lions during Wild Card Weekend. Combine that with the fact that Dallas has a dominant offensive line, a very powerful running game, a top-five receiver, and a Tony Romo who hasn't suffered his usual late-season meltdown. This could very well be the week that Green Bay loses its first game at home.
It could happen. Or maybe, just maybe, the injury, and all the uncertainty surrounding it, is helping to stage the stage for Rodgers to do something truly special.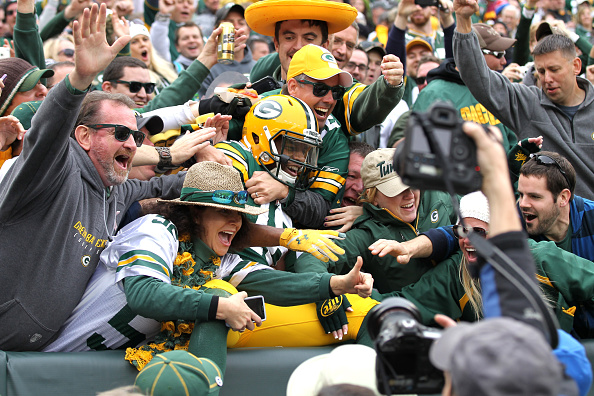 Rodgers is the best quarterback in football. At this point in his career, no one in the NFL can match his skills. His arm is strong, but also deadly accurate. He can throw a deep ball with the best of them, and provide finesse when the occasion calls for it. If these were the only tools at his disposal, they would easily be enough to make him a top-five quarterback. But there is something else that he brings to the position that distinguishes him from the rest of the elite passers in the NFL today: Rodgers throws just as well on the run. And that is rare, and totally unrivaled. Which is why this calf injury scares Packers fans.
Rodgers is extremely elusive on the field. He extends plays and that makes things difficult on defenders. He does not fear being flushed out of the pocket because he thrives on the move. His mobility is one of the strengths of his game. Now, don't get me wrong, he's not Colin Kaepernick-mobile, but, then again, no one is. But Rodgers's athleticism is very underrated. And if this calf injury hinders this part of the game, then it could spell trouble for the Packers.
However, this is a problem that Rodgers has been dealing with for quite some time, and his preparation has remained pretty consistent. Not to mention that he still has guys like Jordy Nelson and Randall Cobb to throw the ball to, and a running back in Eddie Lacy who has the ability to alleviate some of the pressure. Plus, this is the playoffs. And the playoffs are where the great ones leave their mark.
Rodgers lives for these moments.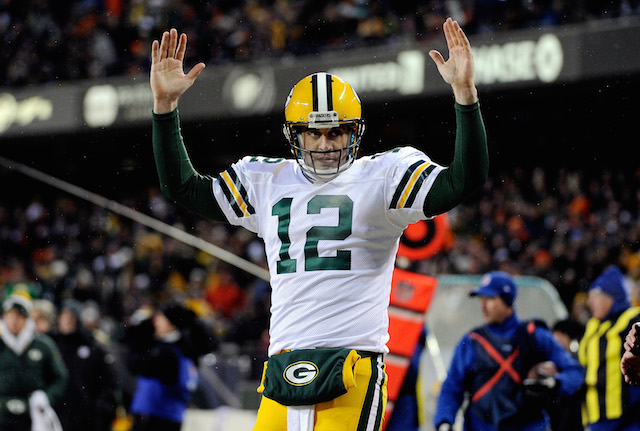 Statistics are great for comparing players to one another. But people don't always remember the numbers. What they remember are the instances when great players rose above the adversity and gave inspiring performances. Sports fans live for this. It's why we watch the game. Rodgers is injured, and nothing is going to change that. But he has the opportunity to be inspiring. This could end up being a career-defining performance for him. The moment is there for the taking. All he has to do is reach out and grab it.