Aaron Rodgers' Threats of Retirement May Have Prompted the Packers to Work out a Deal
Green Bay Packers quarterback Aaron Rodgers was on the verge of retirement if reports are to be believed. At the time, the 37-year-old and the Packers had not come close to a compromise or any type of agreement.
A few days ago, Rodgers had not shown that he would return to Green Bay, so where did this leave the Packers? If Rodgers were to retire, the Packers would have received nothing. Now reports indicate that they have worked out their issues for now.
Although no one knows the terms of this deal yet, Rodgers is attending training camp.
The Packers may trade Aaron Rodgers next year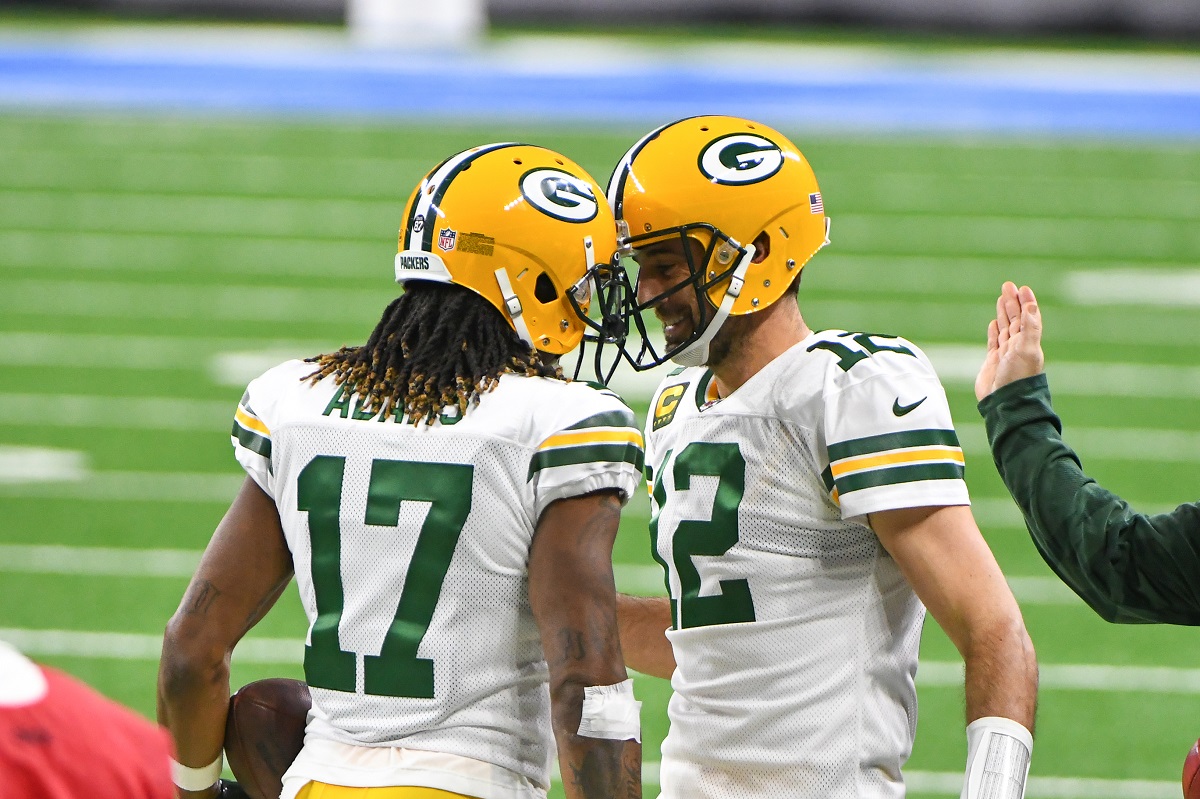 The smartest thing for the Packers to do is entertain trade offers, which Rodgers may be open to and one of the reasons the Packers were able to get him to camp.
Rodgers forced the Packers' hand by letting it leak that he may retire. If they end up trading him next year, at least they may get a few veteran players and a couple of high draft picks. This depends on which team he could be traded to and the team's needs.
It seems as if the Packers have done all they can to entice Rodgers to stay. Now, with teammate Davante Adams refusing terms with the club, all indications are that this is the last season for both players in a Green Bay uniform.
Rumors of Rodgers' retirement
Per ProFootballTalk, several Vegas oddsmakers said they believed Rodgers would retire this week before Packers training camp. There had been no sign from Rodgers of his plans until a few days ago.
If Rodgers had retired this year, he would have given up a lot of cash. The quarterback would lose $6.8 million in a roster bonus. He would also have to pay back $11.5 million in an unearned signing bonus. Money doesn't seem to be Rodgers' first priority. The Packers offered to make him the highest-paid player in the NFL, according to NBC Sports. Clearly, Rodgers wasn't interested in the deal, which indicated that he was done with the franchise and ready to move on.
Are Davante Adams and Aaron Rodgers forming an alliance?
Adams and Rodgers may plan to play on another team next year.
This is what happened last year when Tom Brady left the New England Patriots to join the Tampa Bay Buccaneers. Brady got Rob Gronkowski to come out of his brief retirement to play in Tampa. The move turned out to be very successful as the pair won Super Bowl rings again.
On July 24, both Rodgers and Adams posted a picture from the Michael Jordan docuseries The Last Dance on Instagram. Many people wondered what it meant? Now we may know.
Rodgers, along with Adams, looks like they both will return for one more season in Green Bay to make a run at a Super Bowl.
Whatever his decision, the one-time Super Bowl champion will leave a lasting legacy in Green Bay.