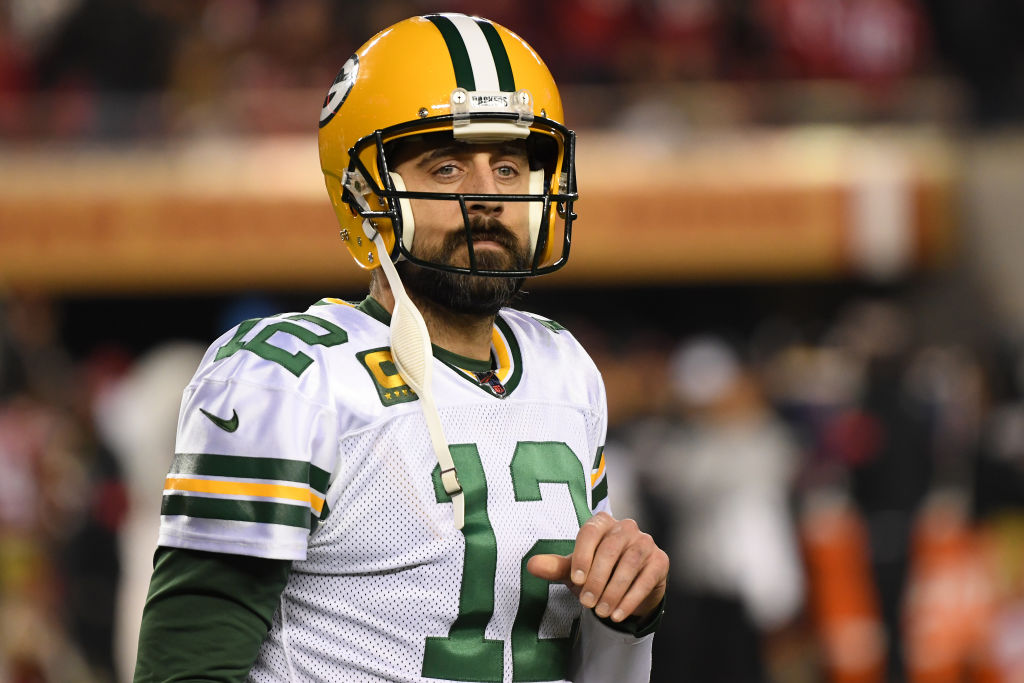 Aaron Rodgers Was Almost Stranded in Peru During the NFL Offseason
Aaron Rodgers hoped to enjoy the offseason after a successful 2019 season for the Green Bay Packers. However, he was almost stranded in Peru.
Green Bay Packers quarterback Aaron Rodgers was trying to enjoy his offseason after the Packers were pretty successful in 2019. However, no one has really been able to enjoy their time off due to the coronavirus. This includes Rodgers who was almost stranded in Peru just last month.
Aaron Rodgers and the Packers had a great 2019 season 
Aaron Rodgers is an aging quarterback. He is still one of the greatest quarterbacks in the entire NFL, though. After a year where they struggled in 2018, Rodgers and the Green Bay Packers were great in 2019. They ultimately went 13-3 and made it to the NFC Championship Game. 
Some were saying Rodgers had a down year. However, his down year is a great season for most quarterbacks. Rodgers threw for 4,002 yards in 2019 to go with 26 touchdowns and four interceptions. He ultimately earned his eighth Pro Bowl selection too. His interception percentage was also the lowest in the NFL for the second consecutive season and for the fourth time in his career. 
The Green Bay Packers lost to the San Francisco 49ers in the NFC Championship Game 37-20 in a game that was not even that close. Their season still deserved to be celebrated, though, and Rodgers, like a lot of other NFL players, deserved some time off.
COVID-19 is impacting the entire world
The COVID-19 pandemic is impacting the entire world and the entire sports world. Once Utah Jazz center Rudy Gobert tested positive for COVID-19 on March 11, the NBA suspended its season. The NCAA then canceled its college basketball tournaments as well as the rest of winter and spring sports championships. The MLB then canceled the rest of spring training and suspended all operations. Then on March 24, the International Olympic Committee postponed the 2020 Olympics.
The NFL also canceled its public draft and is doing it virtually as team facilities are closed. That's in addition to the postponement of the Masters golf tournament and the cancelation of the Wimbledon tennis tournament for the first time since World War II, according to BBC. 
Countries throughout the world are also restricting travel. Many are also giving their citizens social distancing guidelines and restrictions. Some like Peru even closed borders completely due to the pandemic. This has resulted in Americans being stranded there, according to The Wall Street Journal.
Aaron Rodgers was almost one of them. 
Rodgers told a story about how he barely got out of Peru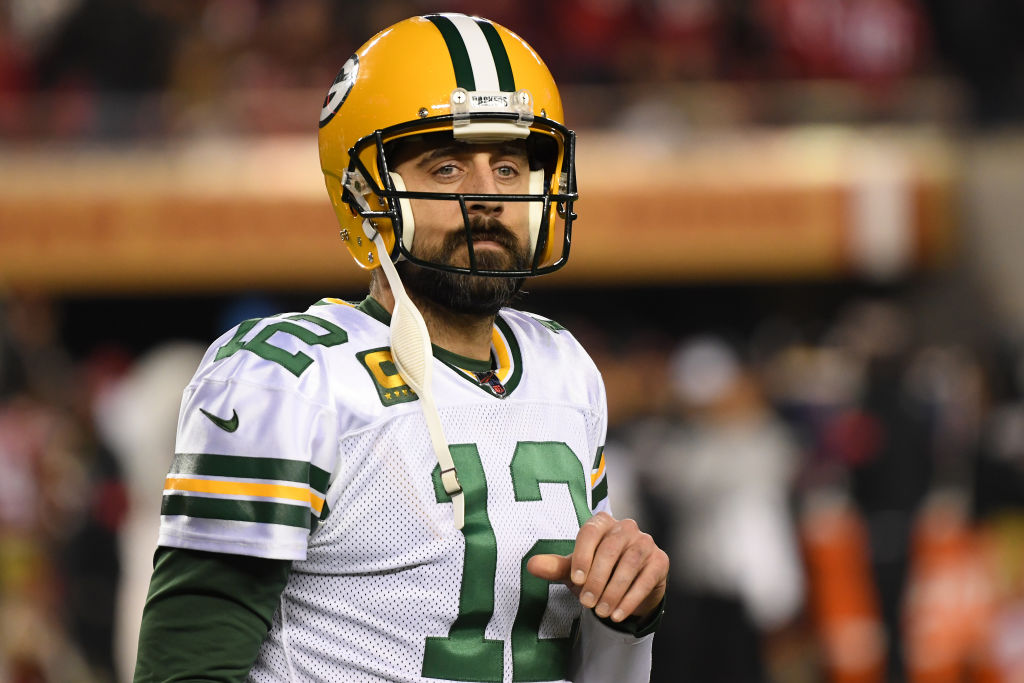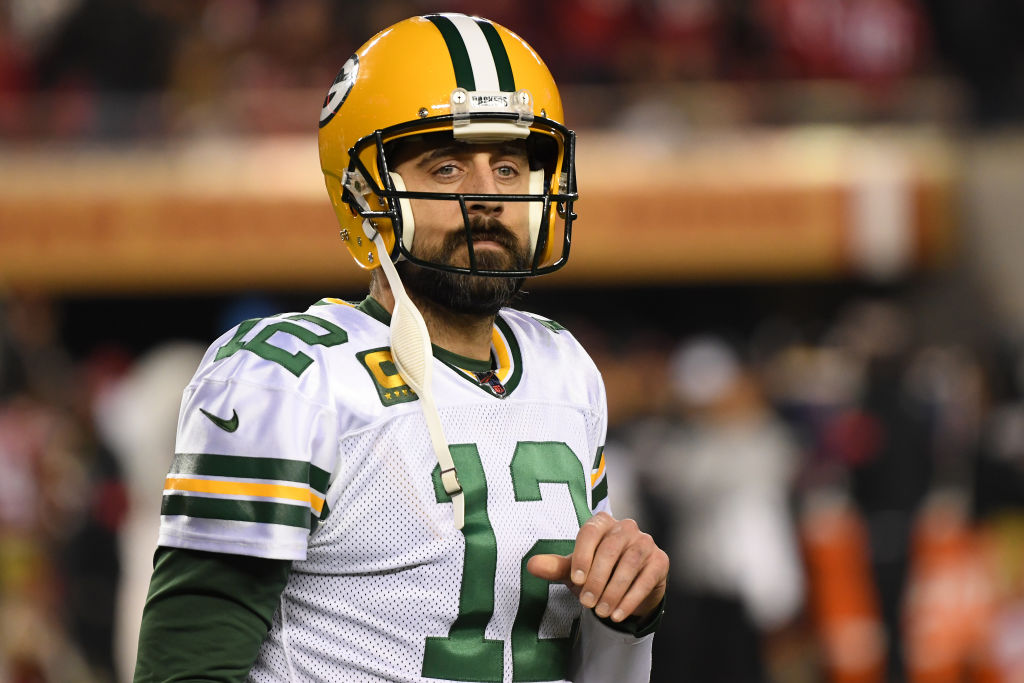 Just a couple of weeks ago, Aaron Rodgers talked on McAfee & Hawk: Sports Talk to talk to his former teammate A.J. Hawk and former Indianapolis Colts punter Pat McAfee. He said that he was traveling with three other people and that they got out of Peru within minutes of the airport closing. 
Rodgers said this, according to ESPN, "Have you seen the movie 'Argo'… The scene at the end where they're racing to the airport. Nobody was chasing us, thankfully, or holding us. We didn't have to speak Farsi to get back into the country, but there were some moments where we worried we were not going to get out. It was absolute pandemonium at the airport."
Rodgers said that he planned other parts of his trip, according to ESPN, but they cut the trip short. They flew in a private plane, though, and that was ultimately what saved them from being stranded.
"When we rolled up to the airport at, like, 7 in the morning, it was wall-to-wall people, and you couldn't move," Rodgers said, according to ESPN. "I was thinking, 'This isn't very safe.' Not many masks on, and there was definitely a panic in the air. But somehow [we] made it down, and then they shut the airport down because it was really bad weather. They had a drop-dead time where they were going to shut the entire airport down. We made it by about 15 minutes."

Aaron Rodgers
Rodgers said that none of the four people on the trip had any coronavirus symptoms at that time. According to The Washington Post, 6,800 Americans have evacuated Peru as of April 9 and 1,800 more have said that they want to return home. However, while the government has sent out rescue flights, they will soon phase them out. There will now be irregular flights on commercial airlines instead.