MLB
The 5 Active MLB Managers With the Most Career Wins
Just as baseball is changing, so are the ways of managing the game. Old-school managers who sometimes make decisions on gut instincts will soon be giving way to a younger generation that will more closely follow the directions of computer analytics and the front office when leading the team. In an era where teams seem to switch coaches every few years or so, the active MLB managers with the most wins must be doing something right to rack up the victories.
5. Ned Yost, Kansas City Royals: 1,144 wins
Ned Yost had 457 wins during his stint with the Brewers from 2003-08. He's been with the Royals since 2009, and he added 687 wins, back-to-back American League pennants, and one World Series title in 2015.

His overall win-loss total during his 15 years managing is nothing to brag about — 1,144-1,238 — but he is No. 5 in wins among active MLB managers. While he's been up for AL Manager of the Year several times and placed third in the running in 2014, he has not received the title.

4. Joe Maddon, Chicago Cubs: 1,168 wins
The often vocal Cubs' manager, Joe Maddon first managed the Angels with two short stints in 1996 and 1999. He had a longer tenure with the Rays from 2006 to 2014, including the 2008 AL pennant, before heading to Chicago. His overall win-loss is 1,168-990 during 15 years on the bench, which includes leading Cubs to a long-awaited World Series title in 2016.

Maddon has been in the running for Manager of the Year an impressive nine times, and earned the title three times, with the Rays in 2008 and 2011, and again with the Cubs in 2015.

3. Clint Hurdle, Pittsburgh Pirates: 1,200 wins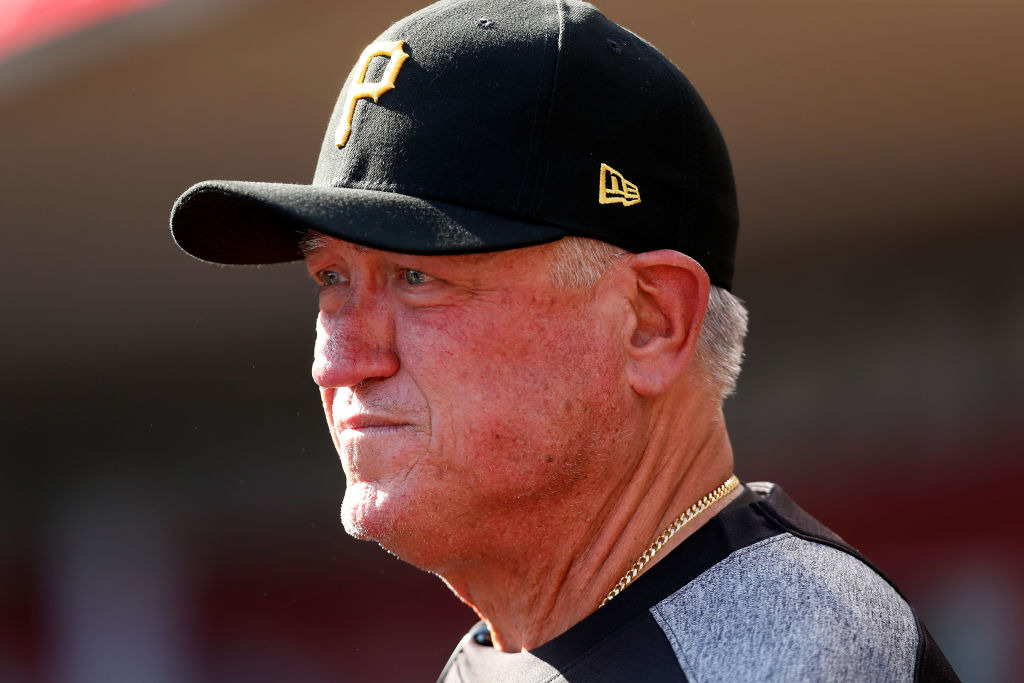 Topping Maddon by 32 wins is Pirates' skipper Clint Hurdle. His 16 years of managing are split right down the middle between the Rockies and the Pirates. With the Rockies, he earned 534 wins over eight years. He's fared better with the Pirates with 666 wins, but his one NL pennant win came with the Rockies in 2007.

His NL Manager of the Year award came, however, with the Pirates in 2013. The following year he was runner up for the title. Depending on how the 2019 season goes, Maddon and Hurdle could swap spots on this list before the 2020 campaign.

2. Terry Francona, Cleveland Indians: 1,574 wins
Terry Francona has 18 seasons as a manager under his belt, and they've been nothing short of successful. His overall win-loss record is 1,574-1,340 divided between the Phillies, Red Sox, and Indians. He's been with Cleveland for the past six years, and he took the Indians to the World Series in 2016. Before that, he won championships in Boston in 2004 and 2007. Since 2004, he has always led his teams to over a .500 win record.

Named AL Manager of the Year in 2013 and 2016, Francona is No. 2 among active MLB managers in terms of wins by a wide margin, but he should be No. 1 by the start of the 2020 season.

1. Bruce Bochy, San Francisco Giants: 1,926 wins
No matter how you feel about the San Francisco Giants, you've got to love Bruce Bochy. He's been managing non-stop for 24 years. Half his time was with the Padres, the second half has been with the Giants, and he says this will be his last year on the bench.
All told, his win-loss record of 1,926-1,944 makes him No. 1 on the wins list for active MLB managers. The past two years in the Bay have been tough, and 2019 isn't shaping up so great, but it will be interesting to see if Bochy can win 74 games to become just the 11th manager all time to reach 2,000 wins. The Giants went 64-98 losses in 2017, then finished 73-89 in 2018.

Under Bochy's leadership, however, San Francisco won three World Series titles in 2010, 2012, and 2014. He also helped the Padres win an NL pennant win in 1998. He earned NL Manager of the Year in 1996, and some say he should have won more, but he's been in the running 11 times.
You might have noticed that the active MLB managers with most wins are also the highest paid managers in the game, and that makes sense. If you win consistently, then you're going to remain on the bench year after year. And if you stick around for a long time because you're winning, then you're going to be paid pretty well because of it.