The 10 Active MLB Players with the Most RBIs
Hank Aaron is the all-time RBIs leader in Major League Baseball with 2,297. Angels 1B Albert Pujols recently passed Barry Bonds to put him fifth on the all-time list, and he leads all active players in RBIs. Who are the other MLB players mentioned alongside Pujols as active RBIs leaders? Let's look at the nine other players who have driven in the most runs.

10. Brian McCann, 981 RBIs
Catcher Brian McCann returned home this season, signing with the Braves, which was where he spent the first nine seasons of his career. He's 35 years old and a part-time player with a lot of mileage on his body, but the seven-time all-star needs fewer than 20 more RBIs to get to 1,000 for his career.

9. Nick Markakis, 987 RBIs
A teammate of McCann's on the Braves, Markakis has had a bit of a career resurgence in recent years, earning his first all-star selection last season as a 34-year-old. After driving in 93 runners in 2018, he's quickly approaching 20 RBI this season and should reach 1,000 sometime in May.

8. Ryan Zimmerman, 999 RBIs
Nationals 1B Ryan Zimmerman is currently out with a foot injury, but he should be activated soon. And when he returns to action, he will quickly become the newest member of the 1,000-RBI club because he is just one away from that milestone. In the long history of the sport, fewer than 300 MLB players accumulated 1,000 RBIs during their careers.

7. Matt Kemp, 1,010 RBIs
During his prime, Matt Kemp was one of the most consistently productive MLB players of his generation. After racking up 85 RBIs with the Dodgers last season — his highest total since 2016 — Reds OF Matt Kemp has just five RBI in 20 games this season. He's struggling just to hit .200 at the plate through the first month of the season, but he's still among the active players with the most RBIs.

6. Nelson Cruz, 1,026 RBIs
One of the newest members of the Twins, DH Nelson Cruz continues to add to his already-impressive offensive numbers. With 15 RBIs so far through the first month of the season. Cruz might reach 1,100 career runs batted in by the end of the season. He plated 97 runners in 2018, and he reached triple digits the two previous seasons.

5. Ryan Braun, 1,069 RBIs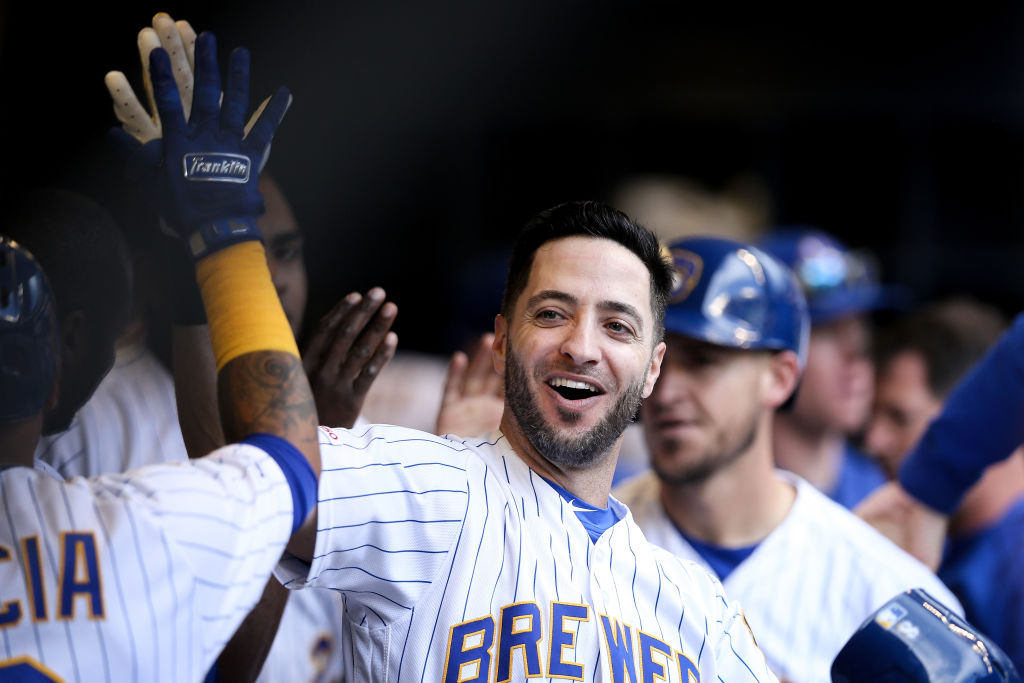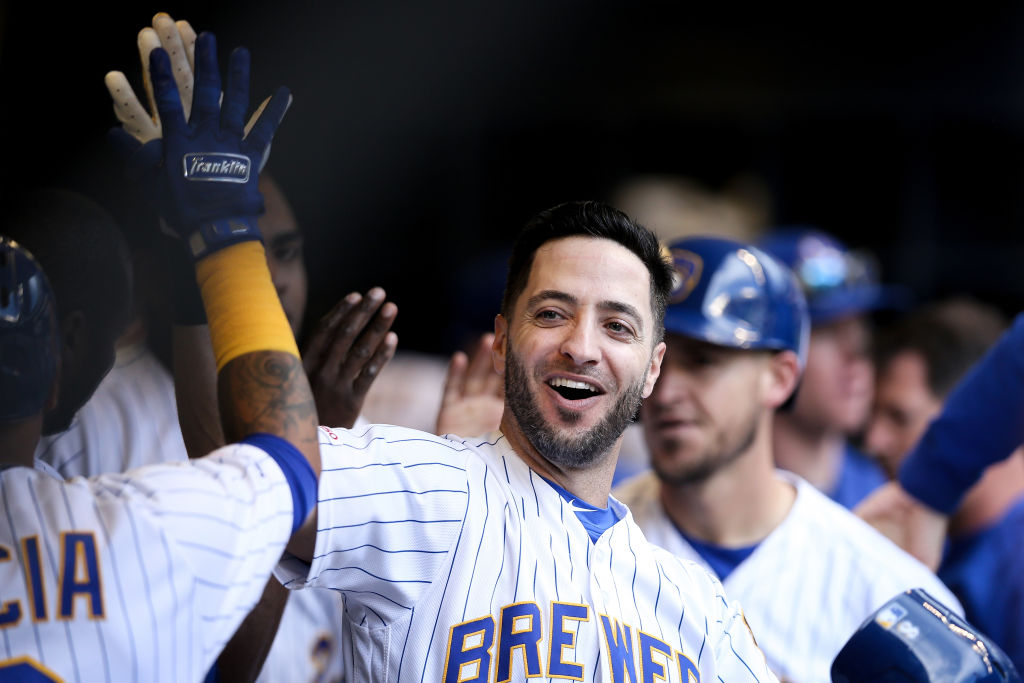 He's a long way from his MVP-level production, but Brewers OF Ryan Braun is firmly one of the active MLB players with the most RBIs. He may be the most surprising entry on this list since it doesn't seem like he's been in the majors long enough to have accumulated this many RBI, but his five straight seasons of at least 103 RBIs from 2008-2012 helped pad his total. He's sitting on 16 driven in through 28 games so far this season despite hitting right around .200.

4. Edwin Encarnacion, 1,175 RBIs
Mariners DH Edwin Encarnacion is looking to get his fifth straight season of triple-digit RBIs, and he's on his way there with 19 through the end of April in his first season with the Mariners. He's driven in 100 or more runs in six of the last seven seasons, and the year he didn't hit triple digits, he plated 98.

3. Robinson Cano, 1,244 RBIs
Another player in his first season with a new team, Mets 2B Robinson Cano should reach 1,300 RBIs this season as he needs just 56 more. Through his first 26 games as a Met, Cano has 11 RBIs. How did he become one of the active MLB players with the most runs batted in? Consistency. Since his 2005 debut, the only time he finished a season with fewer than 60 RBIs was when he had 50 during his suspension-shortened 2018 campaign.

2. Miguel Cabrera, 1,646 RBIs
Tigers 1B Miguel Cabrera has seen his offensive production drop off in recent years as he gets older and deals with injuries, but he has had 12 seasons in his illustrious career with 103 or more RBIs. That helps to increase any player's total; he had a career-high 139 RBI in his Triple Crown season of 2012. Although he's second on the active RBIs list, Cabrera has a long way to go to reach the guy who's at the top of the list.

1. Albert Pujols, 1,997 RBIs
Albert Pujols passing Bonds for fifth place on the all-time RBIs list was the impetus for this list. Pujols is on the verge of becoming the fifth player in MLB history to reach 2,000 RBIs. He is significantly worse at the plate than during his prime, but he should be able to pass Cap Anson and Alex Rodriguez (2,075 and 2,086 RBIs, respectively) to get into the top three on the list. Depending on how long Pujols plays, Babe Ruth and Aaron may also be within reach, as he needs just 300 RBIs for the record.

Whether or not Pujols overtakes Ruth and Aaron to top the all-time RBIs list, he's had an impressive run. He started his career with 10 consecutive 100-plus RBI seasons, then added four more plus two seasons with 90-plus RBIs.