As an Activist, Kareem Abdul-Jabbar Struggled to Accept His Father's Job as a Police Officer
The basketball player known as Kareem Abdul-Jabbar did not start his career with that name. Abdul-Jabbar was born Ferdinand Lewis Alcindor, Jr. He had a very successful career playing professional basketball, but that was not the biggest change in his life. The day after winning the NBA title with the Milwaukee Bucks, Alcindor converted to Islam and changed his name to Kareem Abdul-Jabbar. He changed his name in an effort to get away from the French origin of the Alcindor name and its connections to slavery.
Heavily influenced by Malcolm X, Abdul-Jabbar quickly dove into activism after his conversion. The conversion and activism caused Abdul-Jabbar to find himself at odds with his father's profession as a police officer. It was the incidents of police violence against black people that made it hard to reconcile.
There were ups and downs between Kareem Abdul-Jabbar and his father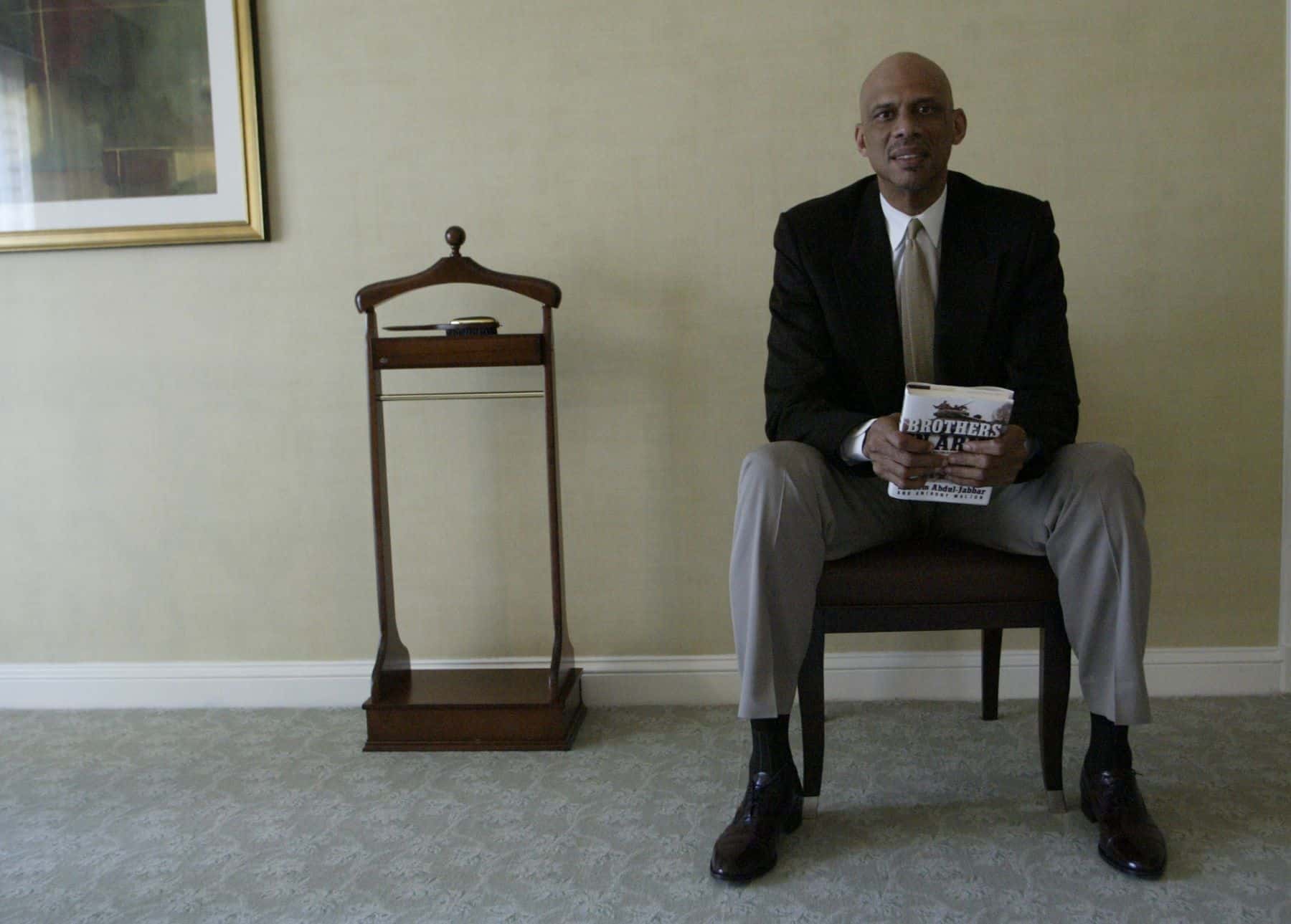 Kareem Abdul-Jabbar had a complicated relationship with his father. According to The Post Game, Abdul-Jabbar said about his father, "My dad never showed any emotion. He was very wrapped up, and he hardly said anything. It affected my whole life because I thought that was why people respected my dad." 
In the 1970s, Abdul Jabbar became estranged from his parents after his conversion to Islam and got involved in a hardline Muslim group. According to his official website, Abdul-Jabbar even did as his faith leader instructed and banned his parents from his own wedding. The rift was a painful one. Abdul-Jabbar said, "Conversion is a risky business because it can result in losing family, friends, and community support." It took more than a decade to rectify his mistakes, but thankfully the relationship was to be restored later. 
The restoration of their relationship led to a pivotal moment during his NBA career when Abdul-Jabbar even invited his father to ride on the Laker team bus to Boston Garden during the 1985 NBA finals. The coach allowed the gesture because he knew the impact Abdul-Jabbar's father had on him.
His father being a cop was hard for Abdul-Jabbar
Kareem Abdul-Jabbar sat down with NPR to discuss his essay entitled "Black Cop's Kid." He wrote about what it was like growing up as a police officer's kid.
In his early life, Abdul-Jabbar revered his father and considered him to be a hero of the community as a police officer. That belief got rocked when he saw how Black protesters were targeted by police officers during the Harlem riots of 1964.
About the riots he witnessed, Abdul-Jabbar said, "Well, I didn't talk to my father about it. I'd never questioned it before. But, you know, for me in the moment, I saw, wow, it's not good to be in the middle of all of this. You know, it's something that you, as an individual, don't have the power to sort out."
Along the way to sorting out his relationship with his father, Abdul-Jabbar ended up joining his father in the "Family Business." The family business is the work of fighting for justice, and Abdul-Jabbar does this as an athlete and writer. 
Kareem Abdul-Jabbar supports police reform
When asked about police reform in this country, Kareem Abdul-Jabbar replied, "I think the country is ambivalent about it."
Abdul-Jabbar was also asked about activist athletes and the conflict with people who want athletes to just "shut up and play." Colin Kaepernick is probably the most notable activist athlete.
About Kaepernick, Abdul-Jabbar said, "I think that if another person came along like Colin Kaepernick, he would get support. People that wanted to support him didn't want to deal with the consequences with other people that they knew."
Abdul-Jabbar continues, "But sometimes it's hard for guys to have the courage to make a statement. So I'm really proud and happy that the NBA players made their statement about the same issues. And there were games that weren't played because of what happened to George Floyd, and that had to do with athletes making a statement."
RELATED: His Son's Arrest Isn't the First Time Violence Has Touched Kareem Abdul-Jabbar