Adam Gase's Seat Just Got Even Hotter Thanks To a Coach on His Own Staff
One of the hottest seats in the NFL right now is that of Adam Gase, the head coach of the New York Jets. In the two seasons that Gase has coached the Jets, they have been one of, if not the worst, teams in the league. So, after an 0-5 start this year, many fans are calling for his job. Well, Gase's seat potentially just got even hotter thanks to one of his coaches subtly taking a shot at his offense.
That coach was defensive coordinator Gregg Williams.
The New York Jets have been horrible under Adam Gase
RELATED: The New York Jets Paid Le'Veon Bell More Than $9 Million per Rushing Touchdown Before Cutting Him
Adam Gase can ultimately thank Peyton Manning for helping him become an NFL head coach. Gase was the offensive coordinator for the Denver Broncos in 2013 and 2014, and, of course, Manning helped the Broncos have one of the best offenses in the NFL during those years. This led to Gase becoming head coach of the Miami Dolphins in 2016. 
Gase ultimately had one good season with the Dolphins, as they went 10-6 in 2016 and reached the playoffs. They, however, went 6-10 in 2017 and 7-9 in 2018, which led to the Dolphins firing Gase.
Gase then became the head coach of the New York Jets in 2019, and the Jets have been horrible under him. After going 7-9 in 2019, and having the second-to-worst offense in the NFL, even with an All-Pro running back in Le'Veon Bell, the Jets are 0-5 so far this season. Their offense is also last in the league this year in points per game. 
Fans can ultimately point their fingers at Gase for how the offense has played so far, as he is the team's play-caller. One of his coaches just took a subtle shot at his offense too.
Gregg Williams took a shot at Adam Gase's offense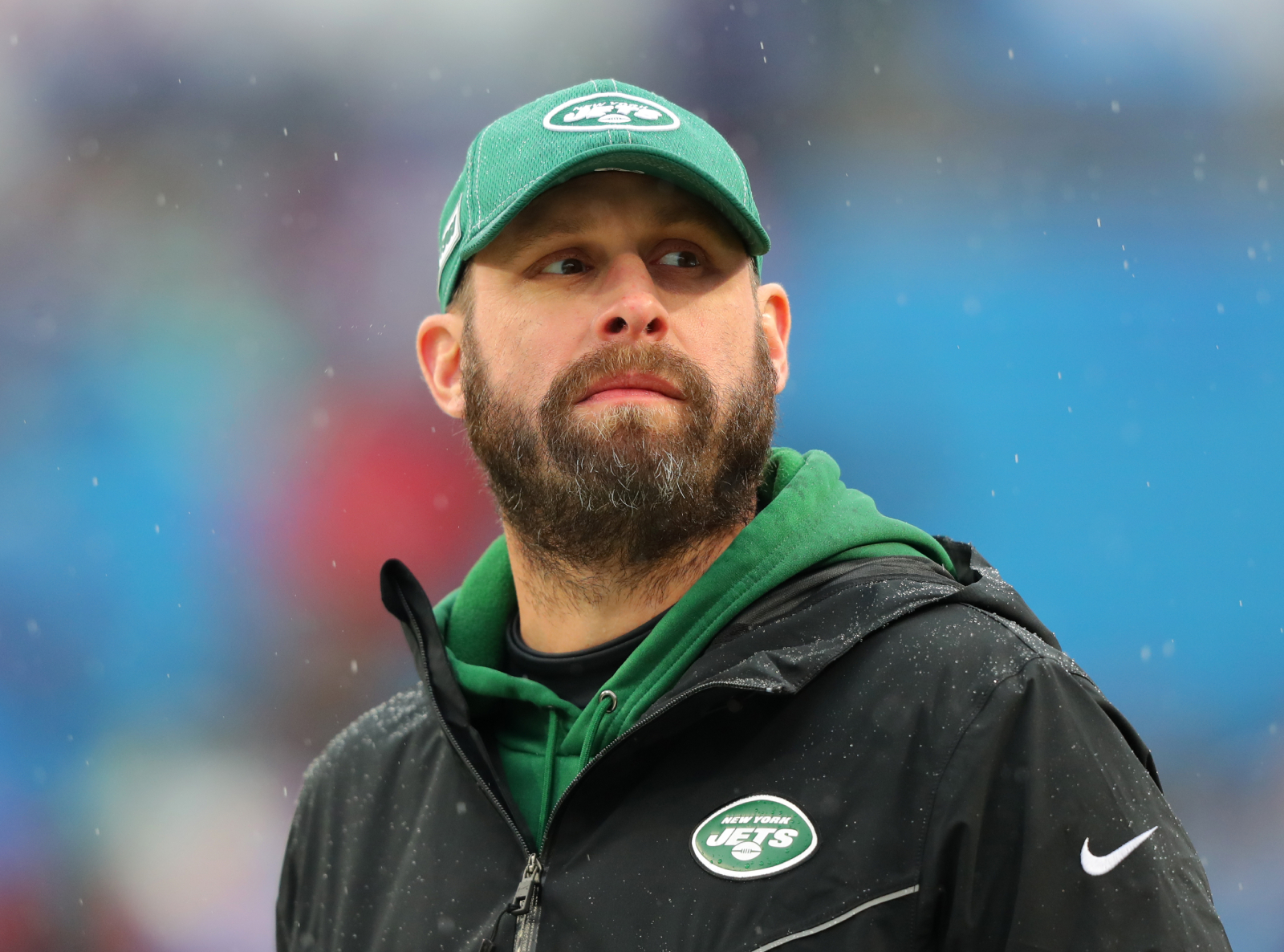 RELATED: Which NFL Coach Is Going to Be Fired Next in 2020?
In addition to the atrocious play of the Jets' offense, their defense has also been bad. They have allowed 32.2 points per game, which is tied for No. 30 in the NFL. However, defensive coordinator Gregg Williams doesn't think the defense should be entirely to blame.
"It's not a very good number — and a lot of it's not all defensively," Williams said on Friday, according to ESPN. "It's points on the board and we've got to do a good job of that, and how you do that is make them kick more field goals, got to do a better job in field-position-type things."
One line in that quote that stood out to reporters was: "A lot of it's not all defensively."
He then received the question, asking what he meant by that, and Williams said this: "You'd have to figure it out."
So, is Williams taking a subtle shot at Gase's offense? It appears that that could be the case, but, of course, it is hard to know for sure.
Whatever Williams meant by it, though, Gase should feel his seat getting hotter now.
Gregg Williams should be the Jets' interim coach
RELATED: The Jets Are Already Destroying Mekhi Becton's Career Before It Can Even Take Off
If higher-ups within the Jets organization see that Gase can't even get the respect of his coaches, then that could spell doom for Gase and his time with the Jets.
This is especially the case when considering that if the Jets were to fire Gase, the team already has the perfect option to replace him as its interim head coach.
That person is Gregg Williams.
Williams was the head coach of the Buffalo Bills in the early 2000s. They went from a 3-13 team in his first year to an 8-8 team in his second season.
Additionally, in 2018, Williams became the interim head coach of the Cleveland Browns. The Browns started the season 2-5-1 that year under Hue Jackson. However, after the team fired Jackson and made Williams the interim head coach, the Browns finished its last eight games with a 5-3 record.
Williams has ultimately proven that he can have some success as an NFL head coach, which should make Gase feel pretty uncomfortable.
Adam Gase is already on the hot seat as coach of the New York Jets. Now, it appears that he should be looking over his shoulder at Williams too.
Stats courtesy of Pro Football Reference