Adam 'Pacman' Jones Says He's Done Fighting Unless 'Somebody Wants To Pay' Him After Allegedly Knocking Someone Unconscious
While former Cincinnati Bengals star Adam "Pacman" Jones was one of the most electric football players in the NFL throughout his career, he also found himself in trouble with the law multiple times. Jones has since gotten into trouble in his post-football life, too, as he just reportedly got arrested earlier this week. After this recent incident, though, Adam "Pacman" Jones, who went to the Tennessee Titans with the sixth overall pick in 2005 NFL draft, attempted to clear up the situation and sent a strong message while doing it.
Adam 'Pacman' Jones recently got into trouble with the law again
According to TMZ, on Feb. 15, 2021, Adam "Pacman" Jones was reportedly arrested. He was also reportedly charged with one count of misdemeanor assault. This came after he allegedly knocked a bouncer out at a bar in Cincinnati. TMZ reported that, according to police documents, Jones allegedly "punched and kicked" an employee and caused "the bouncer to lose consciousness."
As mentioned above, this isn't the first time Jones has been in trouble with the law. According to Bleacher Report, Jones missed the entire 2007 and 2009 seasons due to legal issues. He then pleaded guilty to obstructing official business in 2017. This came after he was reportedly charged with assault and disorderly conduct. Jones was also arrested in 2019 after getting accused of cheating at a casino and then allegedly threatening police officers, according to Bleacher Report.
However, this time, Jones went onto The Pat McAfee Show to try to clear things up.
The former Cincinnati Bengals star tried to clear up the situation
After the incident, Adam "Pacman" Jones appeared on The Pat McAfee Show and discussed what happened.
"The reason why I'm not drinking out in public [is] because of situations like this," he said on the Feb. 15 episode.
Jones claims that the incident started that night when he had his back turned to the club while talking to the DJ.
"The bouncer dude came in like, 'Everybody gotta get the f*** out of here,'" Jones said, and also claimed that the same bouncer was thrown out of another club that Jones was at last week.
"Now remind you, my dude just put him out of the spot that we was in the week before that," Jones said. "So, it's almost like a revenge thing, but at the time, I don't even hear the dude, what he's saying or s***, because I'm talking to the DJ. So, he tug my little brother, and when I turn around, they're already on the floor, so I separate them, and he said, 'Ay, y'all want to motherf****** fight?' Before he say, 'y'all want to motherf****** fight,' that's when punches and chairs [were being thrown]."
Jones then continued to reiterate that he wasn't drunk, as he did not receive a public intoxication charge. He also said that no one else received any charges. Additionally, while Jones admitted that he did what he "needed to do," he also said that video footage should back up his claims that he didn't instigate the incident.
Time will tell if Jones can clear this situation up. Hopefully, though, anyone who may have been harmed in the altercation is OK.
However, Jones also sent a strong message about potentially fighting in the future.
Adam 'Pacman' Jones sent a strong message about fighting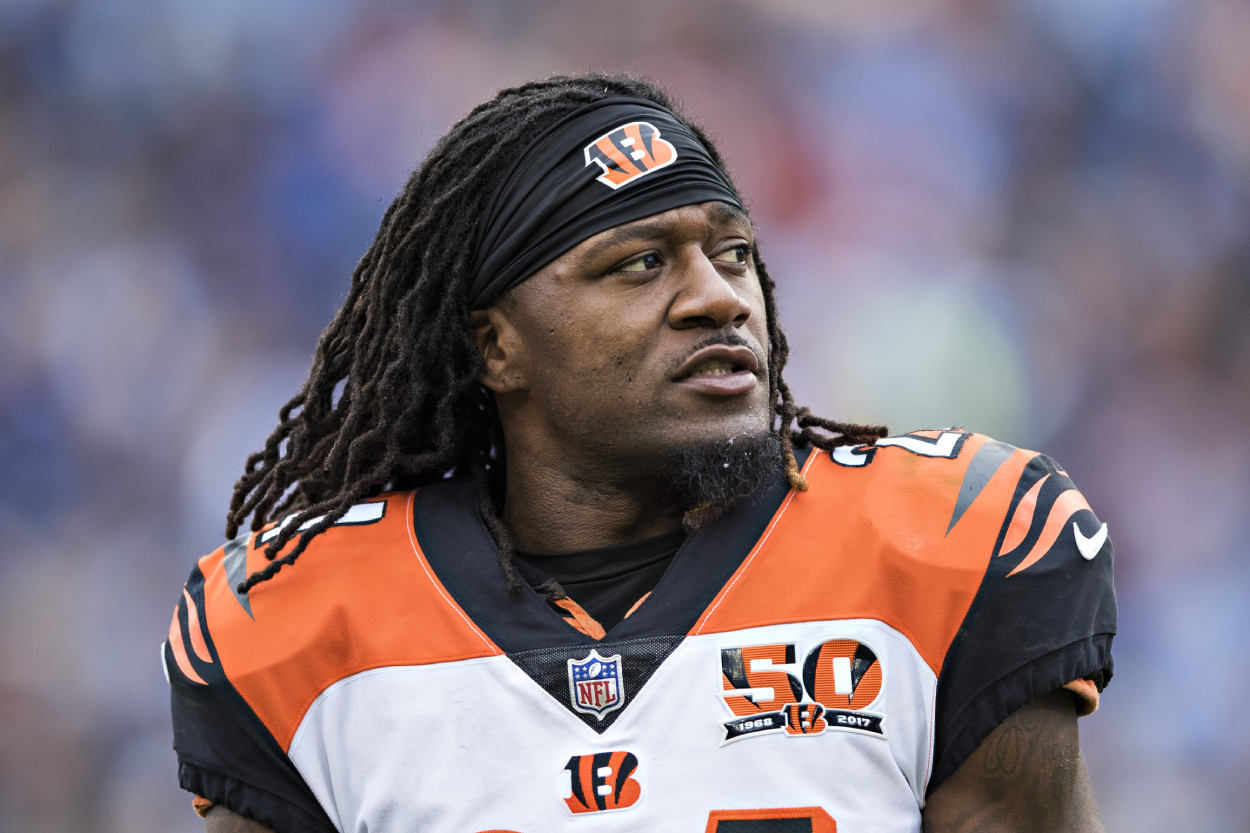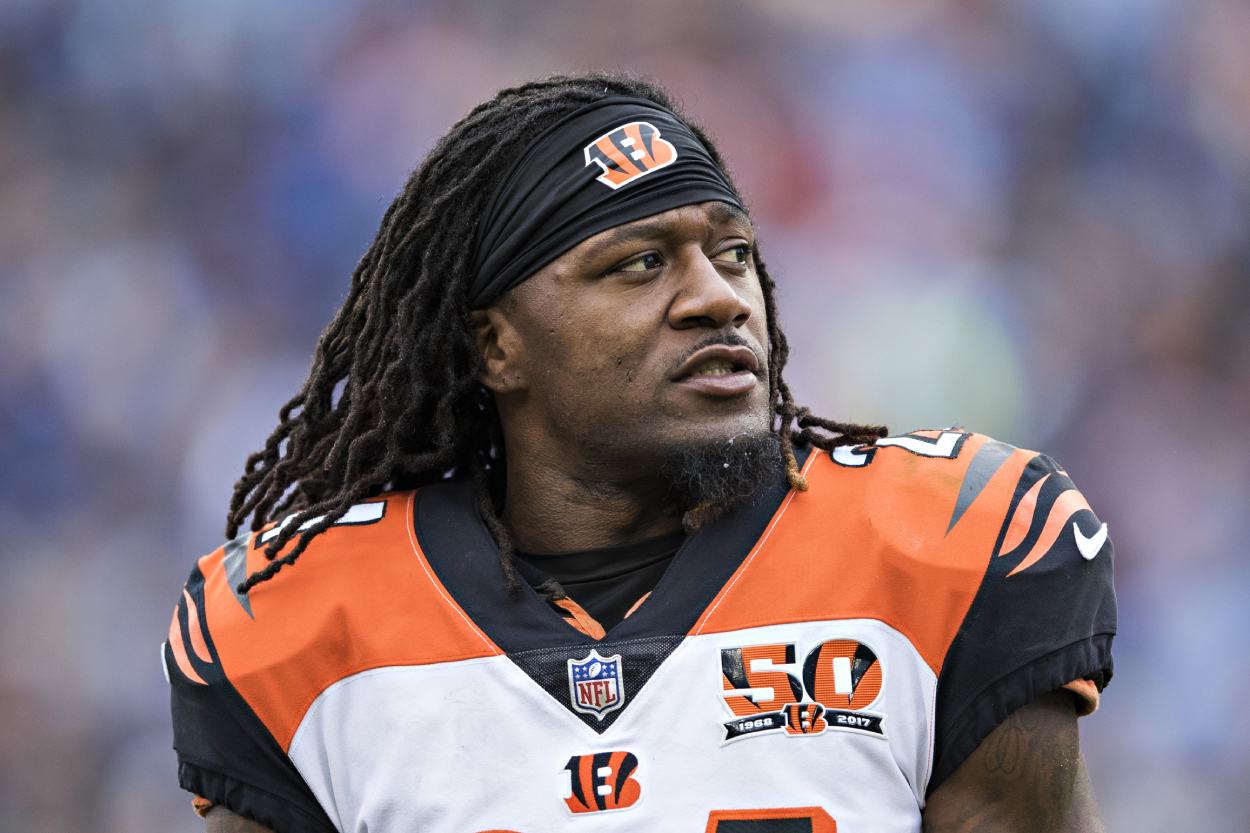 While discussing the situation, Jones said this about potentially fighting in the future.
"I'm done fighting, bro; unless somebody wants to pay me, I'm cool with it," Jones said. "I'll fight any celebrity, 169 [pounds], 170. But I got kids. I got so much other s*** that I'm working on besides me beating a motherf***** up in the club."
So, is he going to get in the ring? Jones said he has been sparring for years and would take on Jake Paul if Paul were to come down weight-wise.
He should be pretty successful, too, if he is as good at boxing as he was at football.
After going to the Tennessee Titans with the No. 6 overall pick in the 2005 NFL draft, Jones had a ton of success in his first two years in Tennessee. He had four punt return touchdowns in his first two seasons and then also intercepted four passes at cornerback in his second season, one being for a touchdown.
Then, after missing the 2007 and 2009 seasons and playing for the Dallas Cowboys in 2008, Jones played with the Cincinnati Bengals from 2010 through 2017. He also ultimately earned First-Team All-Pro honors in 2014 with 63 total tackles and three picks before receiving Pro Bowl honors in 2015 with 62 total tackles and three more interceptions. Jones last played in 2018, when he appeared in seven games with the Denver Broncos.
Adam "Pacman" Jones has always been a great athlete and was one of the Bengals' best players for about eight seasons. Hopefully, now, though, he can stay out of trouble.
Stats courtesy of Pro Football Reference