Adam Schefter Argues Lamar Jackson Shouldn't Play Until He Gets New Contract
The biggest question for the Baltimore Ravens in the offseason is whether or not they can complete a long-term contract for Lamar Jackson. The former MVP is heading into his fifth NFL season and the last on his rookie contract, meaning it's time for a new deal.
ESPN insider Adam Schefter believes Jackson and the Ravens must come to a deal as soon as possible. The Louisville product is operating as his own agent, which is pretty uncommon in the sports world today. However, Schefter suggests nothing should come between Jackson and getting a contract extension.
Adam Schefter suggests Lamar Jackson hold out for new contract
All eyes will be on Lamar Jackson and the Baltimore Ravens in the offseason. John Harbaugh's squad finished with a disappointing 8-9 record in 2021. Jackson missed the last four games of the season, as the team went on a six-game losing streak that caused it to miss the playoffs.
The fifth-year quarterback's value to the Ravens organization is through the roof, so getting a new deal done should be general manager Eric DeCosta's No. 1 priority.
In a recent appearance on Pro Football Focus's Ari Meirov NFL Show, Adam Schefter gave Jackson some advice on approaching the offseason.
"If I'm my own agent, I'm making sure that my deal gets done," said Schefter. "Especially with the way that he plays. I'd be real leery about stepping on a football field until my deal was done. I think Baltimore is absolutely interested in extending him and the reason it hasn't gotten extended is because Lamar has been more interested in playing football and doing whatever he does."
The NFL insider suggests now that the season is over, Jackson's primary focus should be securing the long-term deal.
"At some point, to me, it's in his best interest to sit down and get that deal done," Schefter added. "If I were Lamar Jackson, that would be my offseason priority, to make sure that I don't step foot on a football field again until I have one of those lucrative new contracts that puts me in line with these higher-paid quarterbacks in the league."
A long-term deal is in the best interest of all parties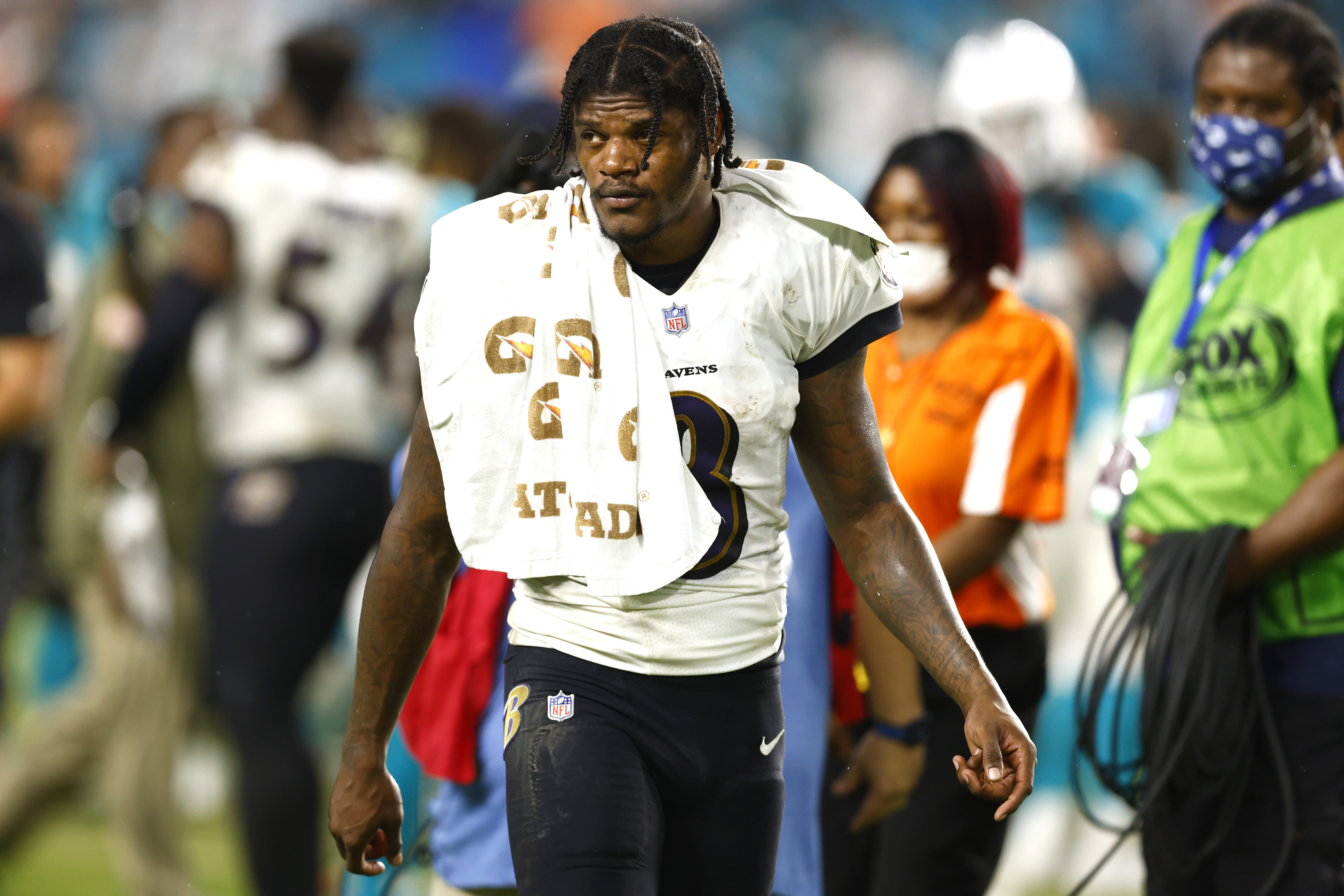 An athlete handling his own contract negotiations is a rarity, but Lamar Jackson doesn't care to do things the conventional way. He doesn't have an agent, and he doesn't seem to want one. Still, agreeing to a long-term contract extension sooner rather than later would be wise.
Adam Schefter alluded to the Baltimore Ravens quarterback holding out until he and the team get a deal done. Jackson could certainly use leverage to expedite the process. In fact, that's exactly what he should do. The Ravens know how much he means to their success. Surely, they want to make this happen.
According to BaltimoreRavens.com's Kevin Eck, Eric DeCosta is looking forward to getting a deal done. The general manager described the negotiations as "unusual" since he dealt with Jackson directly. He also suggested that he's always available to talk, but the team is "working at Lamar's pace."
Lamar Jackson undoubtedly deserves a big payday. He's accomplished special things in his first four seasons in Baltimore, including winning MVP and breaking Michael Vick's single-season QB rushing record. The Ravens are 37-12 when he starts. He's a winner but will be looking to take the next step in 2022.
Striking a deal quickly would reduce Jackson's $23 million cap hit. It would also allow the front office to turn its attention to the free-agent pool.
Can Jackson return to MVP form in 2022?
The 2021 season was somewhat of an outlier for John Harbaugh and the Ravens. They posted a disappointing 8-9 season, which was only the second losing season in the head coach's 14-year tenure.
Injuries decimated the locker room and even affected Lamar Jackson down the stretch. The Pompano Beach, Florida native suffered an ankle injury and dealt with non-coronavirus (COVID-19) related illnesses. Tyler Huntley filled in admirably in his absence. However, when No. 8 is in the lineup, Baltimore is at its best.
The Ravens offense wasn't at full strength, but Jackson had a down year by his standards. He threw for 2,888 yards, 16 touchdowns, and 13 interceptions. The two-time Pro Bowler added 767 yards and two touchdowns on the ground.
As long as everyone comes back healthy, Jackson has an opportunity to return to the elite form he displayed during the 2019 MVP season. He racked up 3,127 passing yards, 1,206 rushing yards, and 43 total touchdowns.
The injuries were too much for the Ravens to overcome in 2021, but the 2022 season must be the year they (and Jackson) put it all together. Baltimore most likely will give their franchise quarterback the contract he deserves. Then, he must deliver on his Super Bowl promise.
All stats courtesy of Pro Football Reference and contract figures courtesy of Spotrac
RELATED: Could the Steelers Do the Unthinkable and Ask the Ravens for Tyler Huntley?