Adam Silver Has Probably Saved 'Thousands of Lives,' According To an NBA Owner
It seemed like it was never going to happen, but commissioner Adam Silver and the NBA are about to crown their 2019-20 champion as the LA Lakers and Miami Heat are facing off in the NBA Finals. This comes after the league suspended play for months due to COVID-19.
The decision to suspend the season back in March had to be a tough one for Silver and the league. However, an NBA owner said that Silver probably saved thousands of lives by doing it.
The NBA is finally about to crown a champion
The 2019-20 NBA season had been a pretty entertaining one as LeBron James was playing great for the LA Lakers, Kawhi Leonard and Paul George had the LA Clippers in a great spot to win a championship, and Giannis Antetokounmpo was dominating for the Milwaukee Bucks.
However, the league suspended its season in March due to COVID-19. After the NBA made its decision, many other sports leagues across the country also suspended and postponed play, and some massive events like March Madness even got canceled altogether.
NBA players then didn't play games again until the very end of July when the league finally resumed its season in the bubble.
Now, after months in the bubble, the NBA is about to crown a champion as the LA Lakers and Miami Heat are facing off in the NBA Finals.
Jeanie Buss said Adam Silver's decision probably saved thousands of lives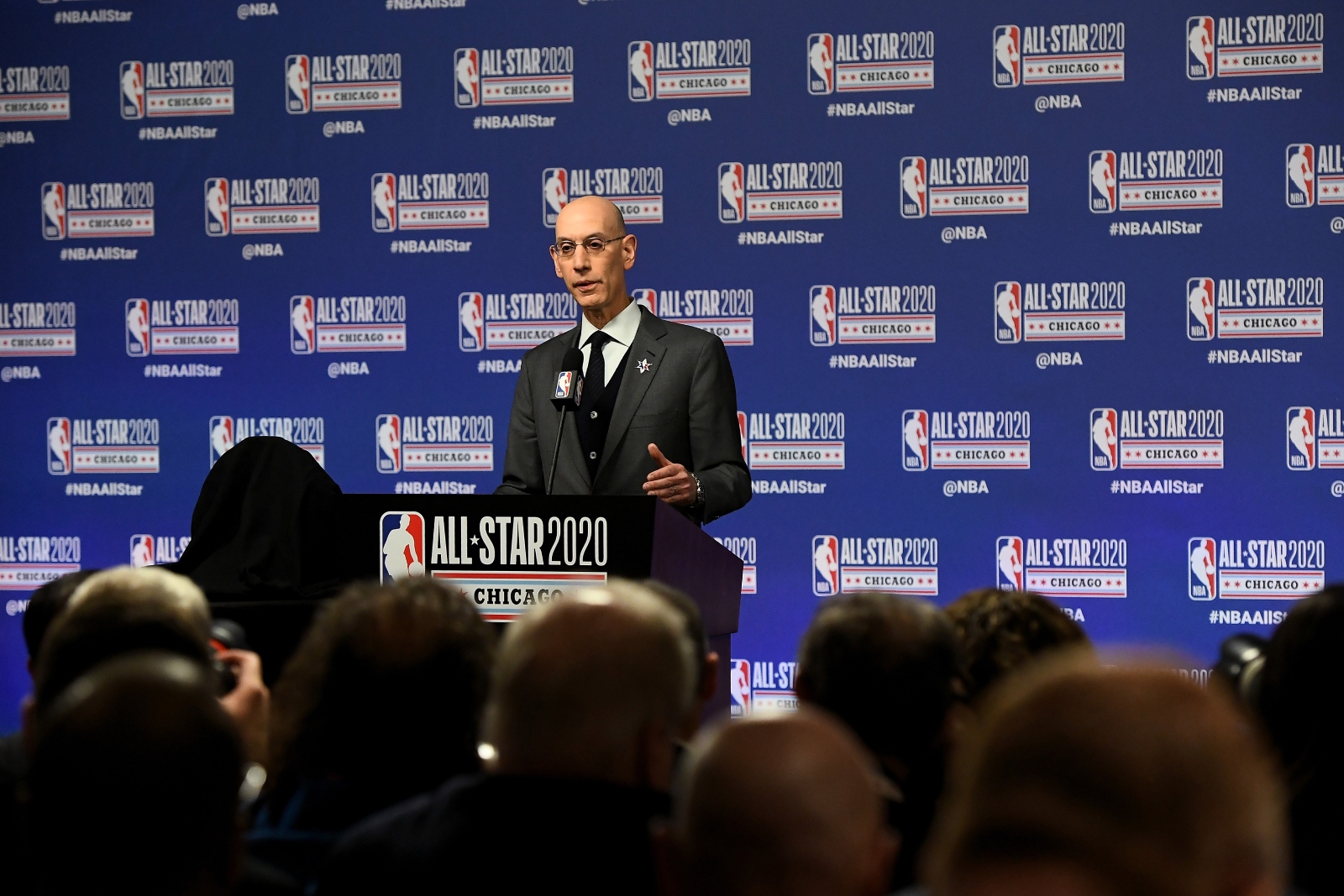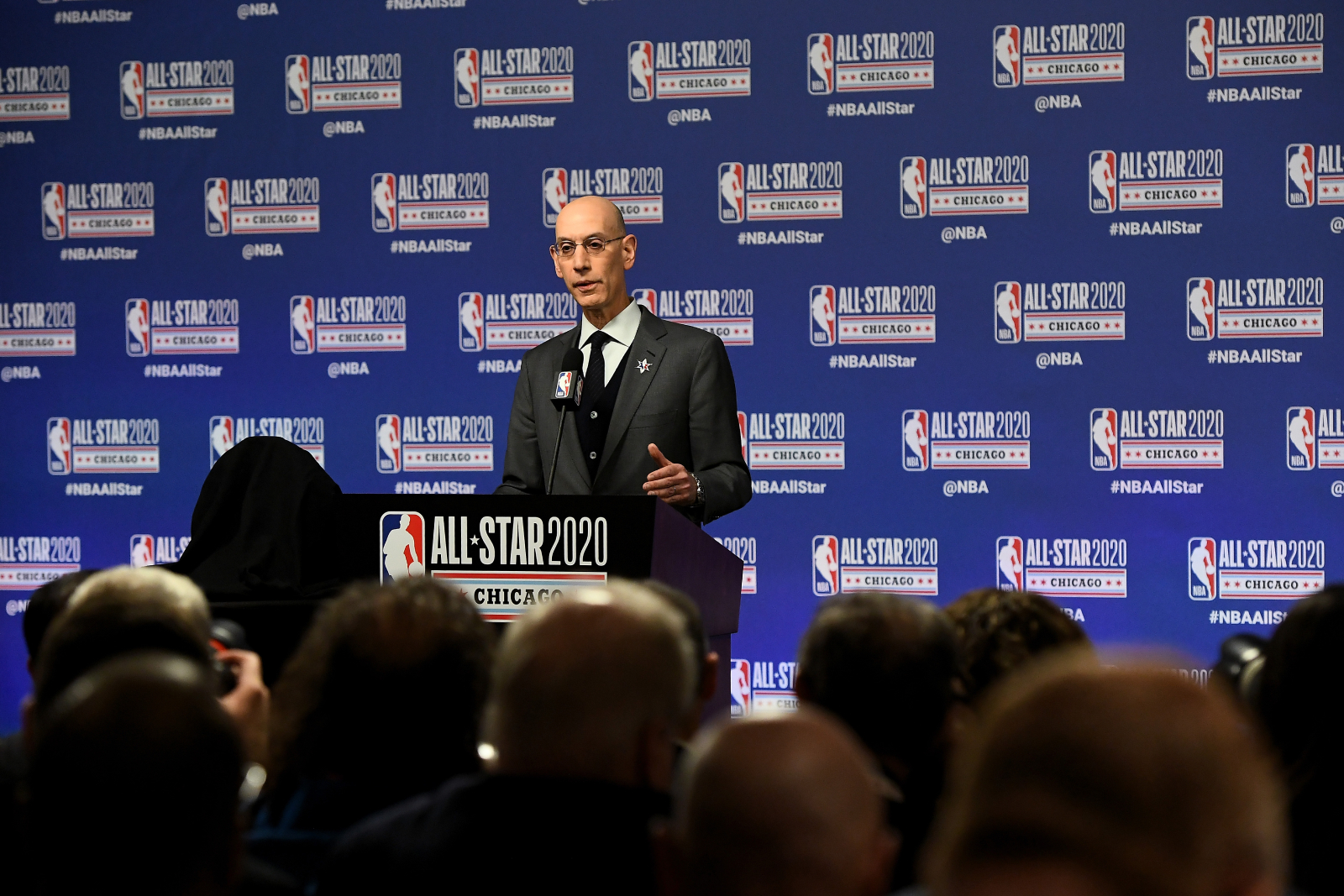 Lakers owner Jeanie Buss is watching her team play for an NBA championship right now, but she recently praised Adam Silver for the decision he made to suspend play earlier this season.
"I appreciate that the marching orders from day one was to keep everybody safe," Buss said on the Sept. 29 episode of The Athletic NBA Show. "I believe the decision that Adam Silver made to shut down the league probably saved thousands of lives. Because that decision then made everybody realize how serious this pandemic was."
Thousands of lives might sound like too many to be true, but when looking at how many sports leagues followed in the NBA's footsteps by suspending play, Buss might certainly have a point.
What is the NBA's plan for next season?
The bubble has worked out well for the NBA. However, what is the league's plan for next season? Will teams return to a bubble? Will fans attend games? When will the season start?
"What next season will look like, I don't know," Buss said on The Athletic NBA Show. "But I believe that we have great minds at the league office that are bringing information from all different areas. The intention is to someday get back to where we can have fans in the seats, but we're not going to do anything that will put anybody at risk."
The NBA season typically starts in October, but with this season not even ending until October, the start of next season will definitely get pushed back. According to Marc Stein of The New York Times, Silver said on Sept. 30 that the season could start on Christmas at the earliest, but January is more likely. Additionally, Mark Medina of USA Today reported that Silver said he is hopeful that fans can attend games due to rapid testing. However, it doesn't appear that he has committed to anything.
He also said this, according to Howard Beck of Bleacher Report: "I'm hoping, ideally, we would not return to a bubble environment."
So, the league doesn't really want to go back to a bubble, there could be fans in attendance next season, and the season will likely start in January.
Maybe, if they don't play in a bubble and fans get to go to the games, NBA teams will get some sort of normalcy next season. However, as of right now, the circumstances for 2020-21 are just very unclear. 
Whatever happens during this offseason, though, Silver has proven this year, and all throughout his time as commissioner, that he can lead the league safely and successfully.