Adam Silver: NBA Will 'Ultimately Participate' in Sports Gambling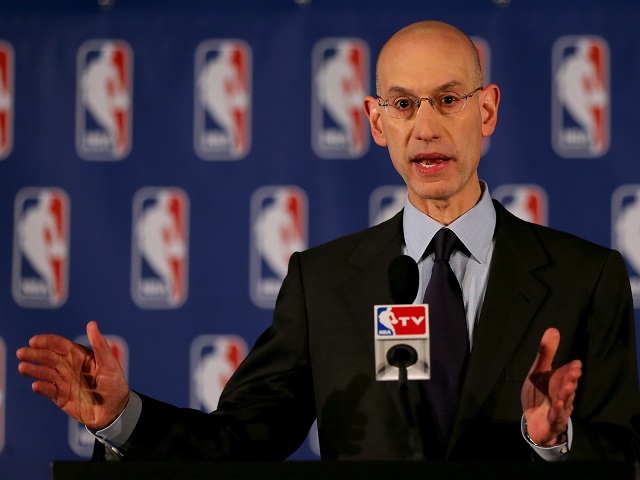 For anyone who's ever believed that the NBA has always had something shady going on behind the scenes, whether it be a frozen envelope, a crooked refereeing team, or just something not quite on the level, NBA Commissioner Adam Silver just answered all of your tinfoil-hatted prayers. Speaking at the Bloomberg National Sports Summit, Silver told reporters that he anticipated the legality of sports gambling to expand throughout the country, and that the NBA would get behind it, eventually.
"It's inevitable that, if all these states are broke, that there will be legalized sports betting in more states than Nevada and we will ultimately participate in that," the commissioner said, adding, "If you have a gentleman's bet or a small wager on any kind of sports contest, it makes you that much more engaged in it. That's where we're going to see it pay dividends." Silver, who has no ethical problem with gambling, emphasized that this increased attention is what's the most appealing about the spread of gambling, and as people who have occasionally and informally placed small sums of money on the line during March Madness and the NBA playoffs, we can sympathize.
This shift marks a dramatic difference from 2012, when each of the major pro leagues in American sports (as well as the NCAA) sued to keep gambling away from pro sports, but that was a different commissioner and a different era for the NBA, which is now so popular that its teams are starting to be sold at prices that rival NFL teams, although football's stranglehold on the country's collective sports identity remains strong.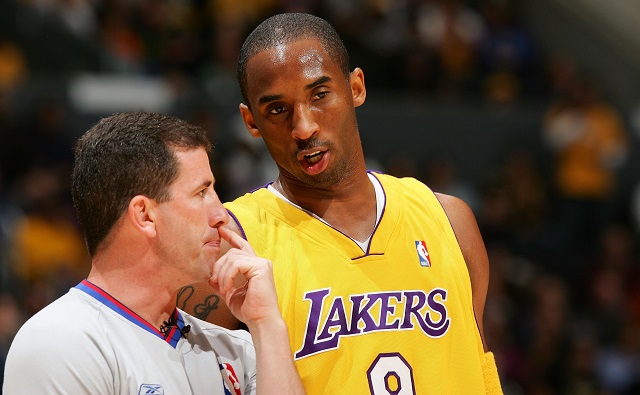 As long as Pete Rose remains alive, the MLB will probably be the sports league most directly impacted by gambling, but the NBA's not far behind, mostly due to the one man sitting above. No, not Kobe Bryant. The referee, next to the Mamba, is Tim Donaghy.
Donaghy, a former NBA whistleblower (ha ha) who eventually went to jail for gambling on pro basketball games, now seems to make his living from showing up and insinuating that the league is crooked, that they actively direct officials to call games in ways that would seem to serve the league's financial interests — the last time he showed up was when he asserted that the Brooklyn Nets would beat the Raptors to go on to face the Miami Heat.
While that was what happened — Brooklyn did beat Miami — it's important to realize that Donaghy's word has been discredited beyond all belief, and the idea that the only person telling the truth was the guy who went behind bars for circumventing the ethics of his station is entirely preposterous. Perhaps the best possible outcome from more sports gambling would be less Tim Donaghy, although the tinfoil hats will certainly be unswayed.