Adrien Broner's Struggled Financially to the Point of Asking Fans for Money
A lot of crazy things happen in the boxing world. When it comes to money, some boxers, like Floyd Mayweather, can make hundreds of millions of dollars. But, being a millionaire won't stop some boxers, such as Adrien Broner, from getting into money issues.
Adrien Broner's career so far
A former friend of Mayweather's, Broner's career looked promising for a long time. He started boxing in 2008, and like most new stars, he kept winning and winning. By 2011, he started winning regional titles, and in the same year, he won his first world title in the 130-pound super featherweight division. It didn't take him long before he started winning titles in other weight classes, too.
A year after he won his first world title, he fought and won another world title, this time in the 135-pound lightweight division. Then, a few months later, he moved up in weight again, this time into the 147-pound welterweight division. There, he fought and beat Paulie Malignaggi, the former boxing champion who's famous for his feud with Conor McGregor.
But that's when his hot streak ended. He took his first loss to Marcos Maidana, who would later go and challenge Mayweather unsuccessfully. In any case, Broner's career chugged along, and then, in his next fight, he moved down in weight into the 140-pound super lightweight division. There, he beat Carlos Molina and won a belt in his fourth weight class.
But since then, his career has been on the decline. He most recently fought and lost in early 2019 against Pacquiao, who was a decade older than him. More recently, he's been hit with other issues.
Broner's many bad decisions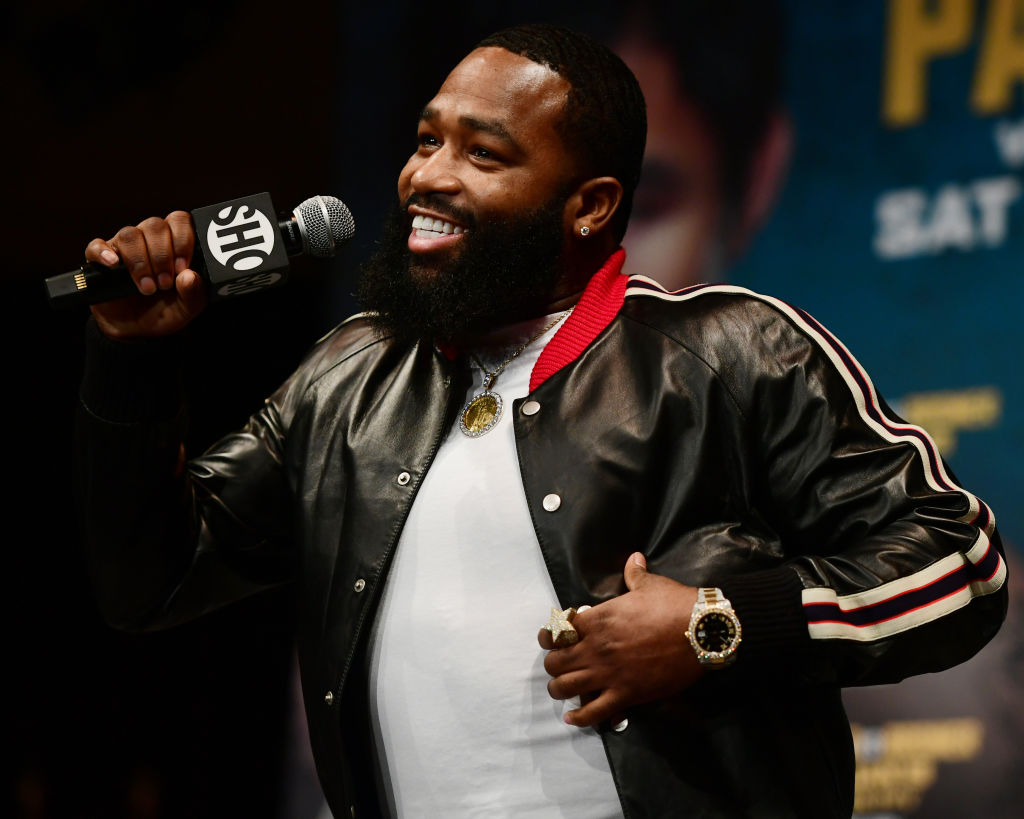 As Hot New Hip Hop said, Broner's had a troubled few months to say the least. Not only was he detained by the police in Florida, but he also lost a court battle against a woman who claimed that she was sexually assaulted by him at a nightclub. The punishment for this crime was a hefty $830,000 fine.
On top of that, his issues outside of the ring have been prevalent on social media as well. Bhad Bhabie, which is the stage name of the "cash me outside girl," said that he was sending her inappropriate messages over social media, despite the fact that she's underage. Broner apologized by taking a long leave of absence away from social media. 
But, as Hot New Hip Hop said, he returned recently to ask his fans for cash. In a now-deleted post, the former champ said, "I'm sorry I haven't been posting on social media but I'm going thru some tough times at this moment if you can send me 10$ on cashap $AboutBillions89 I will appreciate it." Obviously, since this post was deleted, his fans didn't take his message too well.
Does Adrien Broner really need the money?
It's not every day that a former champ turns to their fans to ask for donations, but it's not impossible. Athletes are famous for being bad with money, and many athletes, including Mike Tyson, have been through bankruptcy because of how bad they are with their finances.
While Broner is a successful boxer with an overall record of 33-4, he never was as successful as his mentors or some of his opponents. Celebrity Net Worth said that he has a net worth of about $9 million, and that, for fighting Pacquiao, he got paid $2.5 million.
That's a lot of money for regular people, but for a star athlete like he is, it's easy to burn through that much money really quickly. But, since he's made so much money in the past, it's likely that he doesn't actually need those donations and he was just making a joke.