Adult Online Star Renee Gracie Wants New Racing Relationship With NASCAR
Renee Gracie is flirting with NASCAR officials. The international adult film star seeks a new racing partner, and she's making it known she is available.
"Call me!"
Renee Gracie seeking new spark by hooking up with NASCAR team
Gracie is an online adult entertainer based in Australia. She aspires to spark her dormant racing career by moving to the United States and hooking up with a NASCAR national series team.
But she just hasn't been asked out yet.
Gracie is a two-time Bathurst 1000 starter, but she walked away from her racing career in 2017. She did so to focus on her budding entertainment career. Motorsport.com reported Gracie is an online star on the OnlyFans platform and wants to take her act stateside.
Gracie paused to discuss her next moves on a recent trip to Las Vegas.
"… I had a good look to see if it's somewhere I could call home," Gracie said. "I'm definitely seeing if it's somewhere I wanna be … seeing what the best possible opportunity is for me."
Gracie: 'There's a lot more options here, a lot more categories and things that people are passionate about, which is exciting'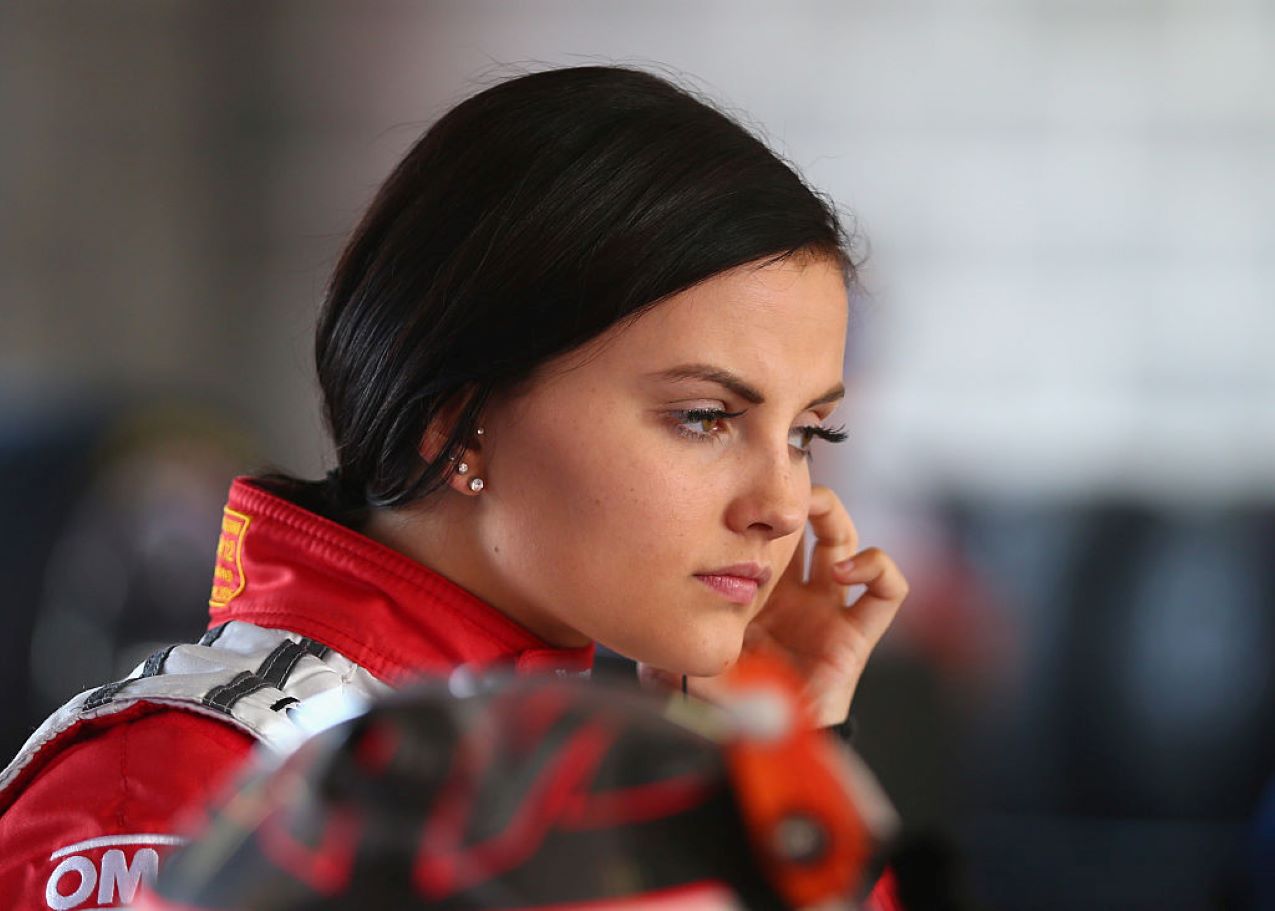 Now 26, Gracie said she "definitely" will checkout body shops throughout the NASCAR personals. Despite not having a previous relationship with stock cars, Gracie has proven to be open to new experiences.
She already made a date. She is planning to visit a NASCAR Racing Experience event at Las Vegas Motor Speedway.
"I've never seen a NASCAR car in person, so I hope to do that over this weekend, …"Gracie said. "It's exciting to be in a whole new world, see how they run things here, how it's seen in the public eye here compared to back home. Motorsports is big in America compared to Australia, obviously a lot more people here.
"Having done some research, I think there's a lot more options here, a lot more categories and things that people are passionate about, which is exciting."
Gracie still has 'passion' for motorsport,' 'toys at home' 
Along with being affiliated with the Harvey Norman Supergirls in Australia, Gracie previously piloted machines full-time for the Super2 Series and Porsche Carrera Cup.
Still on her own and undecided if she's ready to make a move to the US, Gracie has her racing/adult entertainment careers scripted.
"I do have a passion for motorsport; I still have toys at home – karts, cars – I'm still into it, so it's something I still love doing," Gracie said. "Coming over here, it's to find something new that I can get passionate about, and to see the whole new world of racing, see what sticks out to me, maybe see something that I didn't even know existed!
"Whether I do that myself, or whether I get another female driver on board, I just wanna have fun with it. …"
Call me!
Like Sportscasting on Facebook. Follow us on Twitter @sportscasting19.