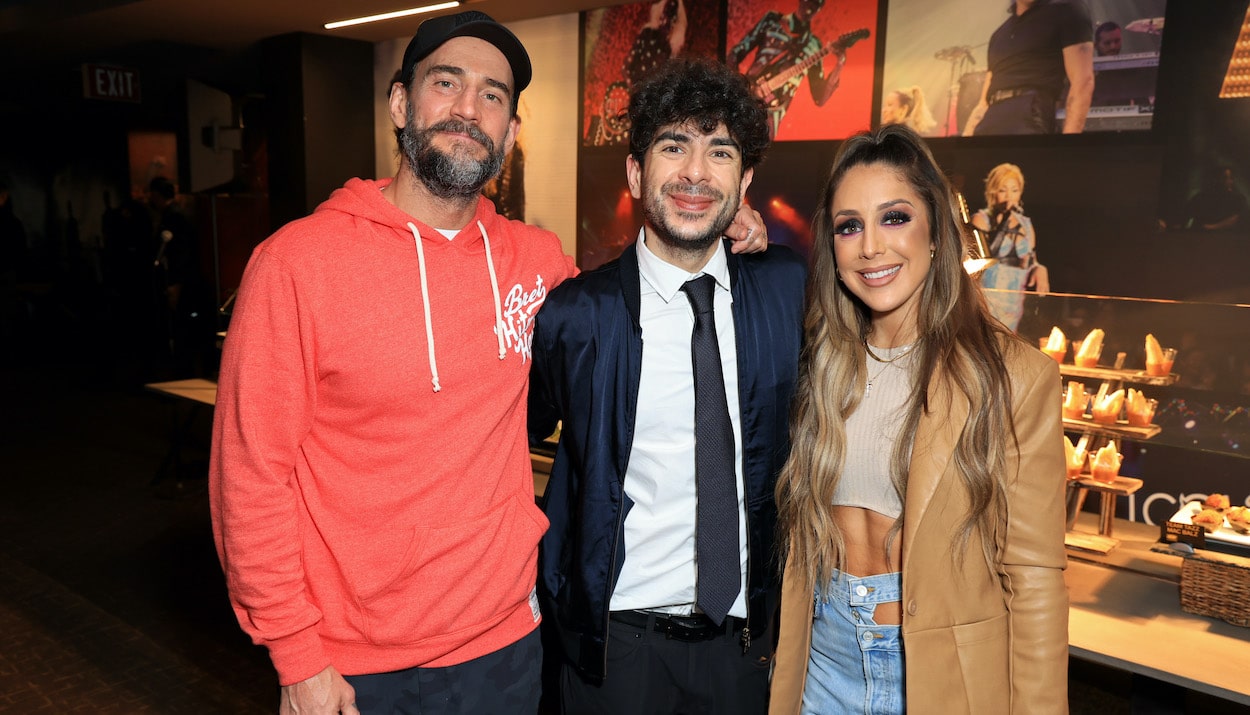 AEW CEO Tony Khan Goes on Foul-Mouthed Rant Aimed at WWE: 'I Have a lot More F****** Money Than Jim Crockett'
AEW had a wild media scrum after 'All Out' and lost in the chaos was CEO Tony Khan going off on WWE's counter-booking.
The media scrum following All Elite Wrestling's All Out pay-per-view has been the focus of the pro wrestling world for the last 48 hours. Most notably, new World Champion CM Punk went off on a variety of targets, including AEW stars "Hangman" Adam Page, Kenny Omega, and the Young Bucks (Matt and Nick Jackson), which ended in an alleged backstage brawl. Lost in all this, though, was AEW CEO Tony Khan going off on WWE in an entertaining and extremely foul-mouthed rant.
The AEW CEO went off on WWE after 'All Out'
There were plenty of memorable moments from the long and raucous media scrum following AEW's All Out PPV.
New AEW interim Women's champion, Toni Storm, told the media that current champ (and her sometimes tag-team partner) Thunder Rosa "says she's injured." AEW tag-team champs Swerve In Our Glory called out The Acclaimed for their "silly raps." And Chris Jericho lamented all the leaks from inside the company.
CEO Tony Khan had one of the most memorable rants of the night when he took after WWE. The co-owner of the Jacksonville Jaguars NFL team and Fulham FC EPL team has been upset with the world's biggest pro wrestling promotion for what he's deemed 'contract tampering" in recent weeks. After All Out, though, Khan didn't hold back his anger about WWE's premium live event scheduling.
On the weekend of AEW's biggest PPV of the year, WWE held not one but two premium live events. On Saturday, there was Clash at the Castle in Wales, UK, for the main brands, and, on Sunday, the company had NXT Worlds Collide for its developmental brand.
When asked about the number of PPV buys, Khan admitted that All Out might not beat his company's other tent pole event, Double or Nothing, like it did last year. Then he turned his ire on WWE:
So, [the numbers will be] very good, given the competition that we've never faced before. This is kind of an unprecedented marker, in my opinion, but it's still, the number is the number, and I have to face the competition out there. But when I compared myself to Jim Crockett Promotions this weekend, I think I got a taste of the same medicine as Jim Crockett Promotions took. But I have a lot more f****** money than Jim Crockett did, and I'm not going to get — I'm serious. I'm not going to sit back and take this f****** s***.

Tony Khan on WWE
And with that, Tony Khan and AEW fired a shot across the bow of WWE.
Tony Khan net worth and Jim Crockett Promotions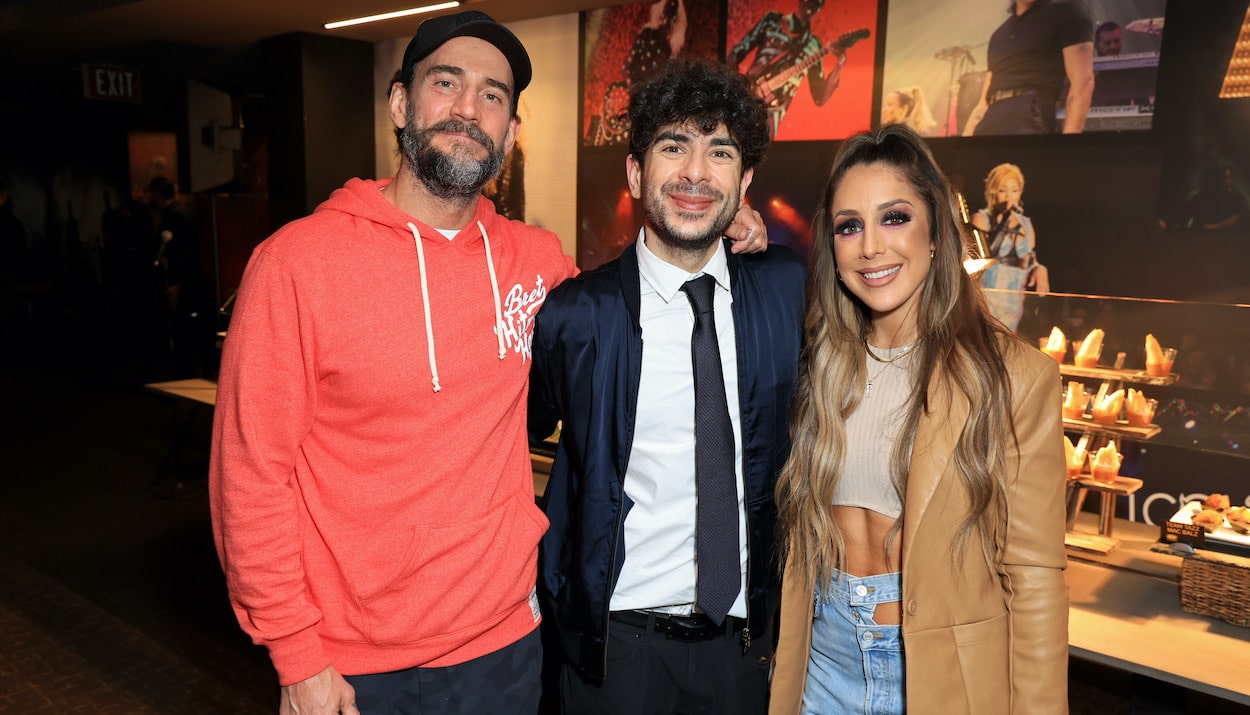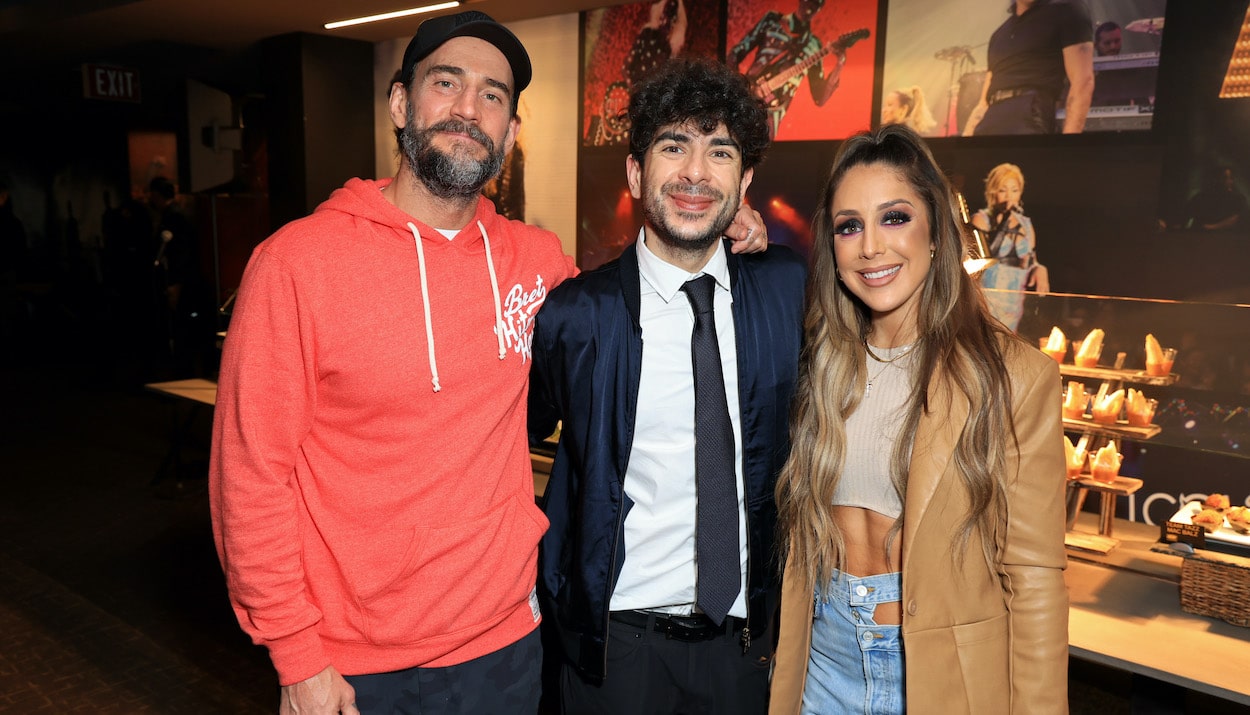 Tony Khan is the son of Pakistani-American businessman Shad Khan. The elder Khan came to the U.S. at 16 and eventually made his fortune in the auto parts and accessories industries with a company called Flex-N-Gate. His net worth is around $8 billion, per Jacksonville.com.
Shad would go into sports club ownership, buying the Jacksonville Jaguars in 2012 and Fulham FC in 2013. Tony would join his father in both these ventures and, as a lifelong, die-hard pro wrestling fan, founded All Elite Wrestling in 2018. Various sources estimate the younger Khan's net worth at around $1 billion.
As a hardcore wrestling fan, Tony Khan knows all about the territory era of pro wrestling history.
Starting in the 1930s, pro wrestling was divided into regional territories throughout the United States. Each territory had its own stars, and the biggest attractions would travel from territory to territory, plying their trade.
Some of the biggest territory promotions by the late 1970s included Jim Crockett promotions in the Mid-Atlantic region, Vincent J. McMahon's WWWF in the Northeast, Verne Gagne's AWA in the upper Midwest, Eddie Graham's CWF in Florida, Jerry Jarett's CWA in the South, and Fritz Von Erich's WCCW in Texas.
When Vincent J. McMahon's son, Vincent K. McMahon, took over from his father in the early 1980s, he changed the promotions name to WWF (now WWE), went back on his father's word, and did everything it took to put the other promotions out of business and make WWF the national (and eventually international) pro wrestling brand.
Doing things like counter-booking against his competitors' big events (like WWE did to AEW this weekend) is one of the ploys Vince McMahon used to beat his competition.
Tony Khan, a student of wrestling history, knows all this well, and he seems prepared to put his billion dollars to good use to try and stop history from repeating itself.
Like Sportscasting on Facebook. Follow us on Twitter @sportscasting19 and subscribe to our YouTube channel.