After 13 NFL Teams, Josh Johnson's Exhausting Football Career May Be Over
Josh Johnson is a perfect example of an NFL journeyman. He spent most of his career as a backup quarterback, bouncing from team to team. Now, more than a decade after he was drafted, Johnson's NFL career may finally be over.
Since early in the 2019 season, the QB hasn't been on an NFL roster. His most recent work came in the short-lived XFL revival earlier this year. Could this be a good thing? It might be, at least in terms of how much Johnson has had to travel in the last 12 years.
Josh Johnson's college career and the NFL draft
Johnson got limited playing time in his freshman season at San Diego. But he served as the starter in his last three seasons there. The quarterback completed 68% of his 1,065 passes, throwing for 9,699 yards and 113 touchdowns, with 15 interceptions.
In the 2008 draft, the Buccaneers selected Johnson in the fifth round at No. 160 overall.  As many expect, being selected that late puts Johnson among players who didn't see much playing time in the NFL.
Among notable players drafted in the vicinity of Johnson were tight end Kellen Davis, who went to the Bears at No. 158 and played 125 games in the league, and tackle Carl Nicks, who played in 53 games after being drafted No. 164 by the Saints. The other QBs taken in the fifth round were John David Booty, Dennis Dixon, and Erik Ainge — all had shorter and less notable careers than Johnson.
Johnson's NFL career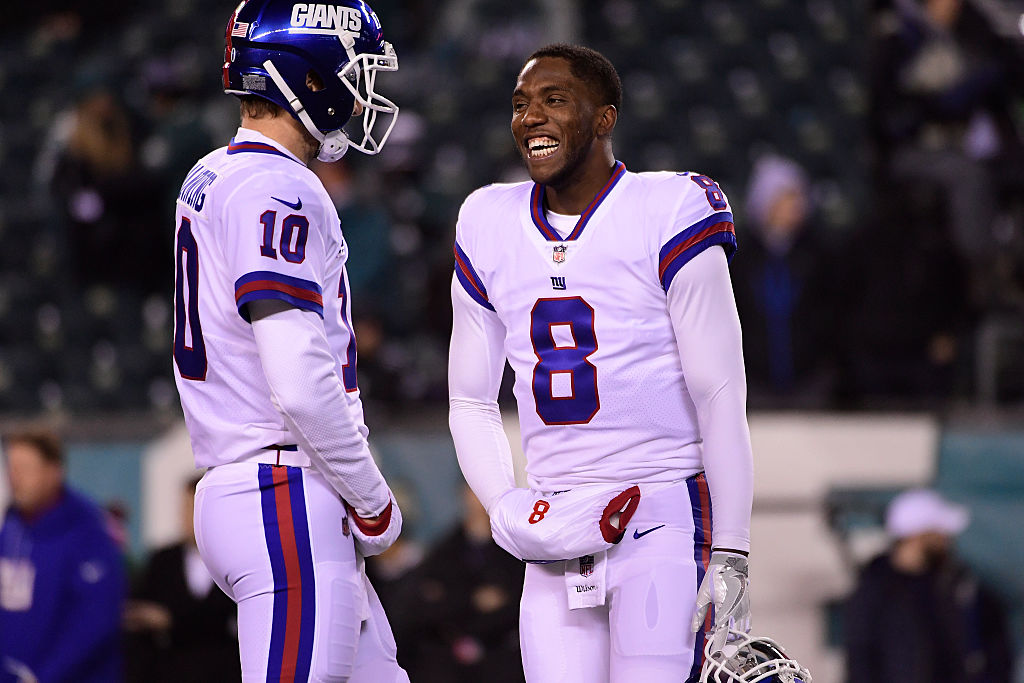 Based on the way he played, Johnson didn't adjust well to the NFL. He wasn't successful in his limited chances to play. Johnson saw his first regular-season action in 2009, when he played in six games, including four starts. The Bucs lost all four of his starts. Johnson completed just 63 of his 125 pass attempts for 685 yards, with four touchdowns and eight interceptions.
He wouldn't make another start until 2011, when he started one of his nine games. After that, Johnson waited another seven years to take a snap as a starting QB, when he played three games for the Redskins. They went 1-2 in those starts, giving him his first and only win as an NFL starter; his record stands at 1-7.
All of Josh Johnson's NFL teams and the XFL
Johnson was in the league from 2008-19. During that time, he joined 13 different NFL teams, only ever getting on the field in the regular season for five of them. Johnson became a free agent after the 2011 season and signed with the 49ers in March 2012. But they cut him in August, and he signed with the Browns in December.
The Oakland, California, native spent the 2013 season with the Bengals, then signed with the 49ers again in the 2014 offseason. He spent the season with them, despite being cut and re-signed multiple times. The Bengals signed Johnson in April 2015 again but cut him that August. Then, the Jets signed him for about a week before they cut him.
Johnson was picked up by the Colts that October, but only lasted 10 days. The Bills signed him a day after his release from Indianapolis. After spending the rest of 2015 in Buffalo, Johnson signed with the Ravens in May 2016, then moved to the Giants in early September. The Giants re-signed him to a two-year contract in March 2017. But he ended up spending parts of that season with the Jaguars and Texans.
The quarterback signed with the Raiders in March 2018, but they cut him in May. The Redskins signed him that December. Finally, Johnson signed with the Lions in August 2019, but they cut him in September. In November, the XFL's LA Wildcats signed Johnson, and he started all four games before the league folded.
Johnson doesn't seem to mind having to move from city to city so much. During his short XFL career, he said "Football is the one thing I've loved as much as my family. It's the first thing I really loved. The fact I've been able to do it for so long, to get paid for it, I just look at it as my true test of life, and my greatest blessing."