After Austin Cindric Achieved His First NASCAR Win in Grand Style, Who's Next?
Rookie Austin Cindric did it in grand style. Then, the team went out for fast food.
Competing in just his eighth NASCAR Cup Series event, Cindric beat Bubba Wallace by a blink of an eye, becoming the first rookie to capture a Daytona 500.
What a way for a Cup driver to earn a maiden victory.
So, who will get their first win next? Tyler Reddick, Chase Briscoe, or Harrison Burton?
Tyler Reddick
Reddick's luck is bound to turn – soon.
Kyle Larson was in his third full season before earning his first Cup victory. Larson, who sees a lot of himself in Reddick, envisions a similar path, despite Reddick's lackluster 2022 start.  
In his third circuit, Reddick should see Victory Lane soon, Larson believes. Eventually, his on-track fortunes will change. 
"I think Tyler Reddick is going to have an amazing season," Larson told nascar.com.
During the Clash at the Coliseum on Feb. 6, Reddick led 51 laps until a transaxle on his No. 8 Chevrolet broke, forcing him behind the wall and 21st out of 23 competitors.
During the 64th Daytona 500, Jacques Villeneuve tapped his car entering Turn 4, sending him into the wall and a 35th-place finish.
Reddick has one career premier series start at the upcoming Auto Club Speedway, just missing a top-10 run in March 2020. 
Is it his time? No, at least not during the Wise Power 400 on Feb. 27, but believe Larson … soon.
Chase Briscoe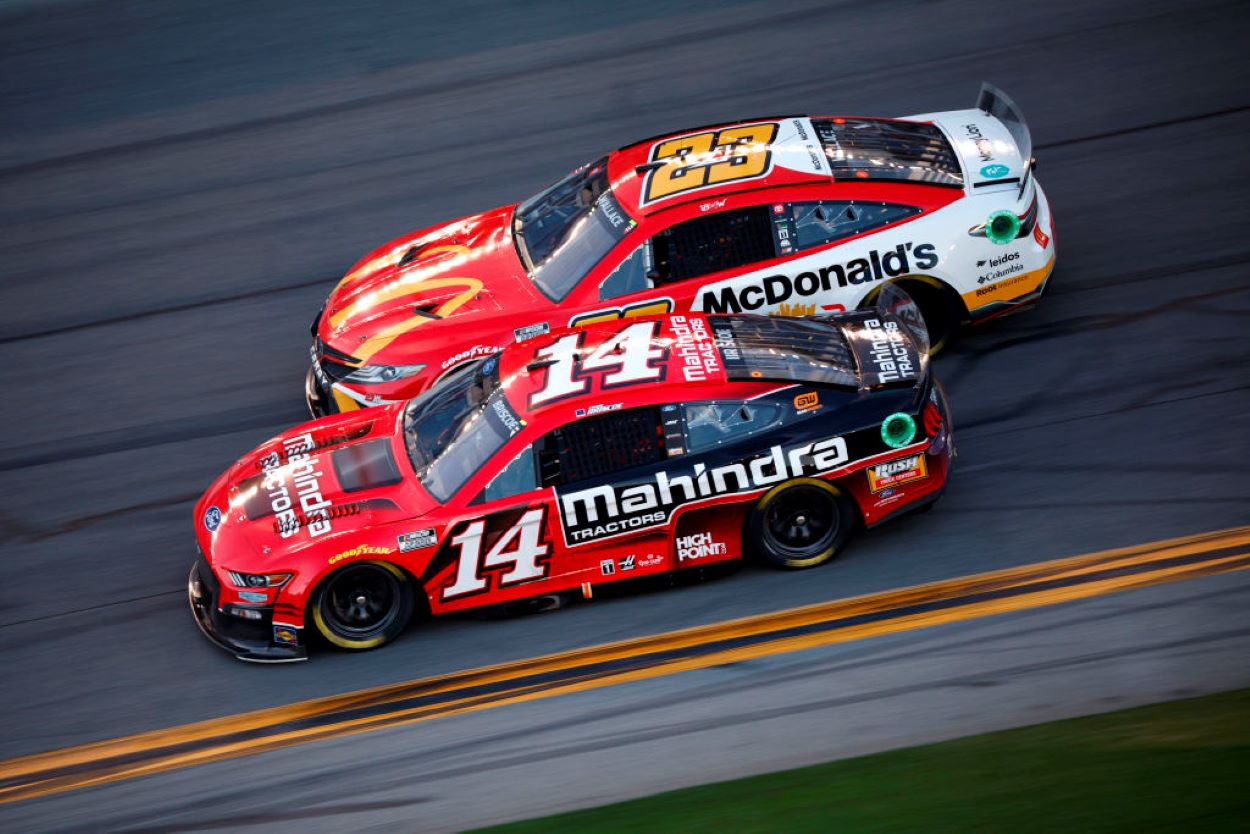 Briscoe had one of the more eventful rides during the season-opening event on Feb. 20. In the morning, he learned his team wouldn't start P9. Instead, it fell back to the end because of pre-race inspection penalties.
Then, there was a first-stage altercation with Cindric and a charge through the field, avoiding collisions and skillfully maneuvering his way through traffic. His third-place finish proved to be a career best. 
In two Xfinity Series career appearances at Auto Club Speedway, Briscoe placed fifth in 2019 and 19th in 2020. In his last effort, despite finishing two laps down, Briscoe led 16 laps.
Is it his time? After 37 Cup starts, Briscoe earned his first top-five finish at Daytona. He's getting close to breaking through for Stewart-Haas Racing, but not yet.
Harrison Burton
If Burton didn't run into the Daytona wrecking ball known as Brad Keselowski, could he have achieved what Cindric accomplished?
Who knows, but Burton and his Wood Brothers Racing ride is proving to be a consistent threat. He placed third during the Duel 2 at Daytona and led three laps during the Daytona 500. Until Keselowski came up from behind, that is.
Sent out of control on Lap 63, Burton took out William Byron and ignited a multi-car accident that sidelined several top-flight pilots like Denny Hamlin.
Burton did do flips, but not in a good way.
As the Cup series heads to Fontana, California, Burton is heading back to a track where he first tasted Xfinity success.
While he has not faced Cup competition at Auto Club Speedway, Burton held off Riley Herbst for 19 laps to secure the 2020 Production Alliance Group 300. It was his first series victory.
Is it his time? It is. The rookies keep rolling.
Like Sportscasting on Facebook. Follow us on Twitter @sportscasting19.
RELATED: Austin Cindric Has the Best Chance to Keep Ford's Unique NASCAR Streak Going in 2022