After Falling Short as a Star, Mitch Richmond Finally Got His NBA Championship From the Bench
Mitch Richmond was a star of his era, but playoff success eluded him during his prime. With his time in the NBA coming to an end, he chose to chase a ring in the most brazen way possible. This practice is controversial to some, but Richmond got what he wanted from the deal.  And he's not the only player to take less money in hope of championship glory. 
Mitch Richmond's stardom came with a low ceiling
Mitch Richmond went a long way in the game. But he never got as far as he wanted in his peak years. His teams often had the capacity for entertainment in the regular season, but never came close to contending. After being drafted fifth overall by the Golden State Warriors in 1988, Richmond became one-third of the 'Run TMC' trio alongside Chris Mullin and Tim Hardaway.
This group only stayed together for three years. But they left an indelible mark on people who watched them at the time. Their fast-paced offense, orchestrated by coach Don Nelson, was ahead of its time in the early '90s. The highlights of the three stars at work still make for good viewing:
As fun as those Warriors teams were — their collective scoring average in 1991 was the second-highest in NBA history — they had a record of 81-83 and only won one playoff series in three years. That said, it was still surprising when Richmond was traded to the Sacramento Kings for rookie forward Billy Owens.
Richmond put up numbers as a King. According to Basketball-Reference, he averaged over 23 points a game during his seven-year tenure. He made six All-Star appearances, but the team remained in mediocrity. They never won more than 39 games with Richmond on the team. In fact, trading him was the catalyst for the best era in franchise history.
He was sent to the Washington Wizards in a deal that brought Chris Webber back to California. It was a great deal for Sacramento. But Richmond seemed doomed to put up good stats on bad teams for the rest of his life. He waited another three years until he was part of a winning situation.
Richmond sacrificed a lot for a shot at a title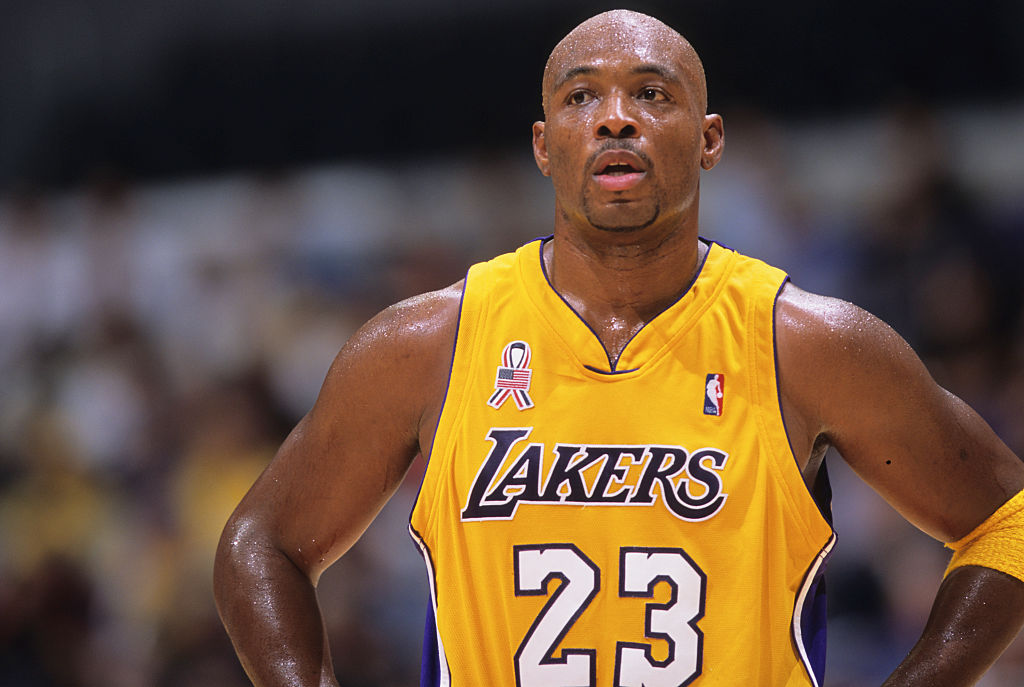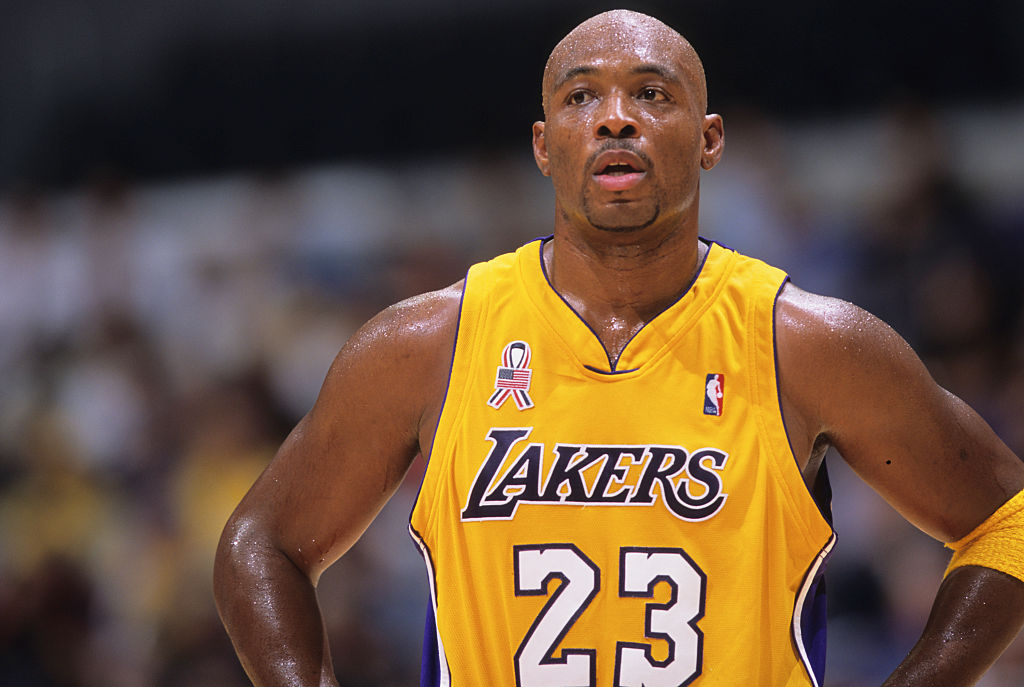 Richmond's career stuck to the same path once he played for the Wizards. He was the top scorer in two of his three seasons on the team, but Washington had a record of 56-138 in that time.
Once Richmond became a free agent, he decided that winning was more important to him than having a big role or making a lot of money. He signed with the LA Lakers in 2001. He went from being a starting two-guard earning $10 million a year to coming off the bench for $1 million.
Taking on such a small role on a team after being a star for every team he's ever been on could be a tough blow to his ego, but Richmond had no such issues. He understood that this was his best shot at becoming a champion. And if winning is all a player cared about in 2001, joining the Lakers was the obvious choice. LA won the last two titles and with Kobe and Shaq still playing nice with each other, they were the favorites yet again. 
The Lakers came through on expectation and completed the second three-peat in franchise history. Richmond watched most of the journey from the sidelines. He played a total of four minutes in the playoffs. But he still got a final moment on the court that he could savor.
With the clocking winding down as the Lakers wrapped up a sweep of the New Jersey Nets, the coaching staff put Richmond on the court for the final minute of the game. He took, and made, one last shot of his career and dribbled the clock out to confirm the victory. These gestures say a lot about how the team felt about Richmond as a teammate. They gave him that moment not out of obligation, but because they respected and liked him. 
Is there anything wrong with what Mitch Richmond did?
Ring chasing is controversial to some because it feels like an unfair stacking of the deck for already-great teams. While a version of the NBA that had NFL-style parity is a nice dream, there's nothing wrong with players deciding that the glory of winning is more important than making a few more millions of dollars. More players should be like Mitch Richmond, not less. 
Richmond has kept things lowkey since he retired, spending time with his wife and their five children. He did make a return to the hardwood to take part in the NBA Asia Challenge in 2010. The challenge featured an exhibition game between NBA legends and players from the Philippine Basketball Association. 
In 2014, he was elected to the Basketball Hall of Fame in 2014 and the Bay Area Sports Hall of Fame in 2016. (How does the Bay Area Hall of Fame have higher standards than the Basketball Hall of Fame?) Richmond was likely to make it into both halls without a ring, but swallowing his pride to get some winning on his resume certainly helped his case.