After Losing 50 Pounds, Joe Thomas Reflects on His NFL Diet of Bread Loaves and Girl Scout Cookies
You likely remember Joe Thomas as one of the best offensive linemen to play in the NFL. It's been several years since he retired from the Cleveland Browns, and he's a shoo-in for the Hall of Fame. But as memorable as he was, many people wouldn't be able to pick Thomas out of a lineup if they saw him today. That's because the once hefty Thomas has lost over 50 pounds since his playing days.
Just how did Thomas maintain such a large weight and how did he shed the pounds? Let's take a look back at his career and how he lost the weight after it was over. 
Joe Thomas's NFL career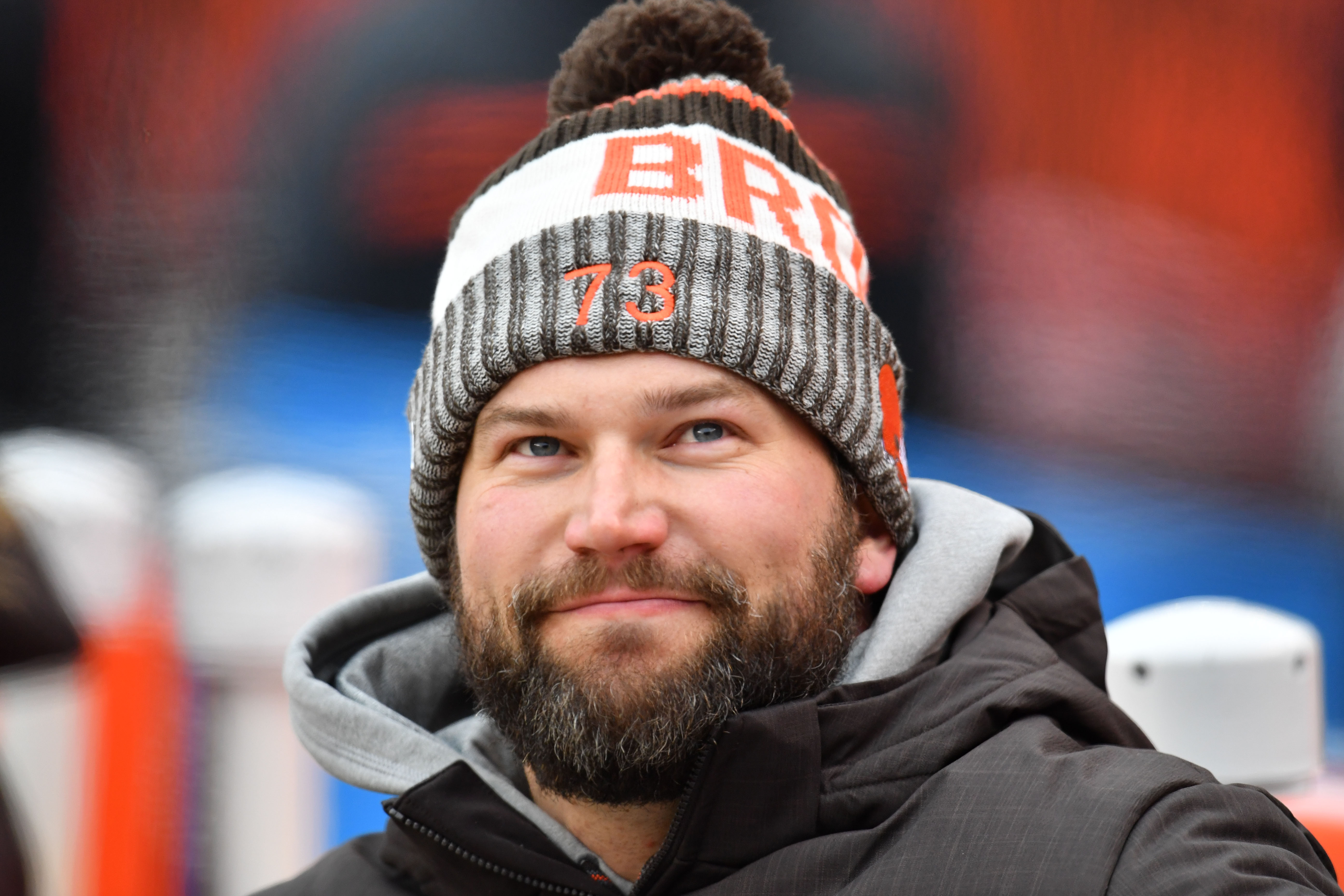 RELATED: Michael Irvin Makes Bold Statement About Nick Chubb and the Cleveland Browns
The Browns selected Thomas with the third overall pick of the 2007 NFL Draft. The Browns have whiffed on so many players in the draft throughout the years, but Thomas was not one of them. He had an 11-year career where he was as consistently excellent as an offensive lineman could be.
While that era of Browns football was unremarkable, Thomas stood out as one of the franchise's truly elite players. According to Pro Football Reference, Thomas made 10 Pro Bowls and six All-Pro teams. In the NFL's modern era, Thomas stands out for three reasons: 
Staying with the same team for his entire career
Remaining with a losing franchise for his entire career, never taking the opportunity to ring chase
Playing at a Hall of Fame-caliber level for close to his entire career
So how did Thomas remain elite for so long? Along with his significant athletic ability, he was also able to do it due to his size.
Joe Thomas's diet during his NFL days
RELATED: Cleveland Browns Legend Hints at Disaster Ahead for Baker Mayfield
To maintain his playing weight, Thomas ate a diet with a caloric intake that would leave most people unable to finish. In an interview with GQ, Thomas talked about his weight loss and also his NFL diet: 
"Breakfast was usually a big bowl of oatmeal, a big thing of Greek yogurt with berries, granola, flax seed, honey, and then maybe 8-10 scrambled eggs and 4-5 pieces of bacon. Between breakfast and lunch, I'd have some type of snack, whether that was beef jerky, a protein shake, or a high-calorie smoothie. Lunch was a hamburger with all the fixings, plus french fries."
Thomas went on to describe other aspects of his daily diet, including:
A post-practice smoothie
A tray of lasagna for dinner with a glass of whole milk
A frozen pizza
A sleeve of Girl Scout cookies and a bowl of ice cream right before bed
That's a lot of food, so it's no wonder why Thomas was so large. Now, that's all changed.
How Joe Thomas lost 50 pounds in retirement
Thomas did an interview with Men's Health where he discussed the challenge of losing weight after his NFL days were at an end. At first, it was easy to shed the first few dozen pounds, as he reduced his calories to eat like what he called a "normal human." From there, Thomas's strategy involved the following: 
A low-carb approach
Intermittent fasting
Using an app to track what he'd eaten
The food tracking was key, as it allowed Thomas to take stock of what he'd eaten and readjust his diet accordingly. Thomas also sang the praises of eating an anti-inflammatory diet, much like Tom Brady. Thomas found that he found himself feeling generally better once he cut out sugar and high-calorie foods from his diet. 
If you look at a before and after comparison of Thomas now, he quite literally looks like a different person. More important than how he looks or weighs, however, is how he feels. It sounds as if Thomas feels a lot healthier in retirement, and it's in large part due to his diet.