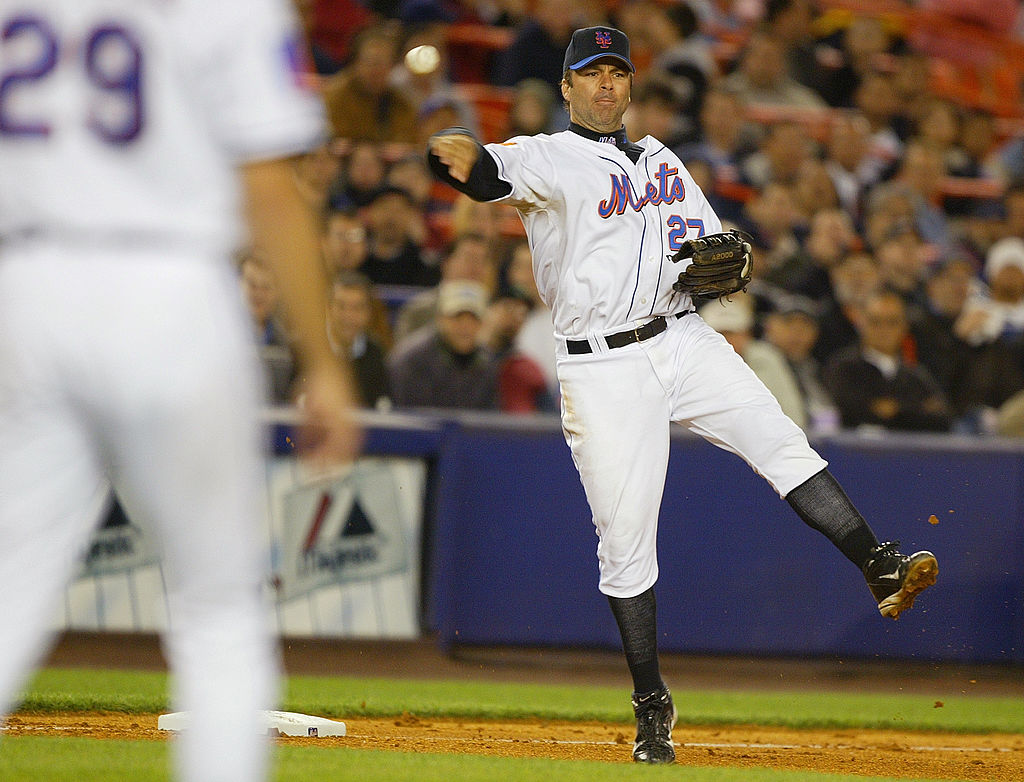 After Todd Zeile Earned $40 Million in the Majors, He Went Into Business With Charlie Sheen
Former Mets third baseman Todd Zeile had an underrated MLB career. Zeile later joined the TV industry and partnered with actor Charlie Sheen.
Todd Zeile never appeared in an All-Star Game, never earned an MVP vote, and never won a World Series. But to base how memorable Zeile's career off that is, frankly, unfair.
A veteran utilityman with a power bat and a love of clutch hitting, Zeile played 16 seasons and once helped the New York Mets to a World Series appearences.
Two decades after Todd Zeile's monstorous 2000 season with the Mets, let's look back at the former third baseman's terrific career.
Todd Zeile was an underrated third baseman
A quick glance at Todd Zeile's career 19.3 Wins Above Replacement might indicate he wasn't that great or memorable a player.
The same goes for Zeile's lack of accolades; the 6-foot-1, 190-pound third baseman never earned an All-Star nod, nor did he ever win a Gold Glove or Silver Slugger.
The traditional counting stats tell a far different story about Todd Zeile's career. Zeile hit .265 and recorded 2,004 hits, 253 home runs, and 1,110 RBIs in 16 MLB seasons.
Zeile spent the first seven years of his career wih the St. Louis Cardinals, the team that used a second-round pick on him in 1986.
Zeile played for 11 different franchises and appeared in the 2000 World Series with the New York Mets.
Zeile is best remembered for his time in New York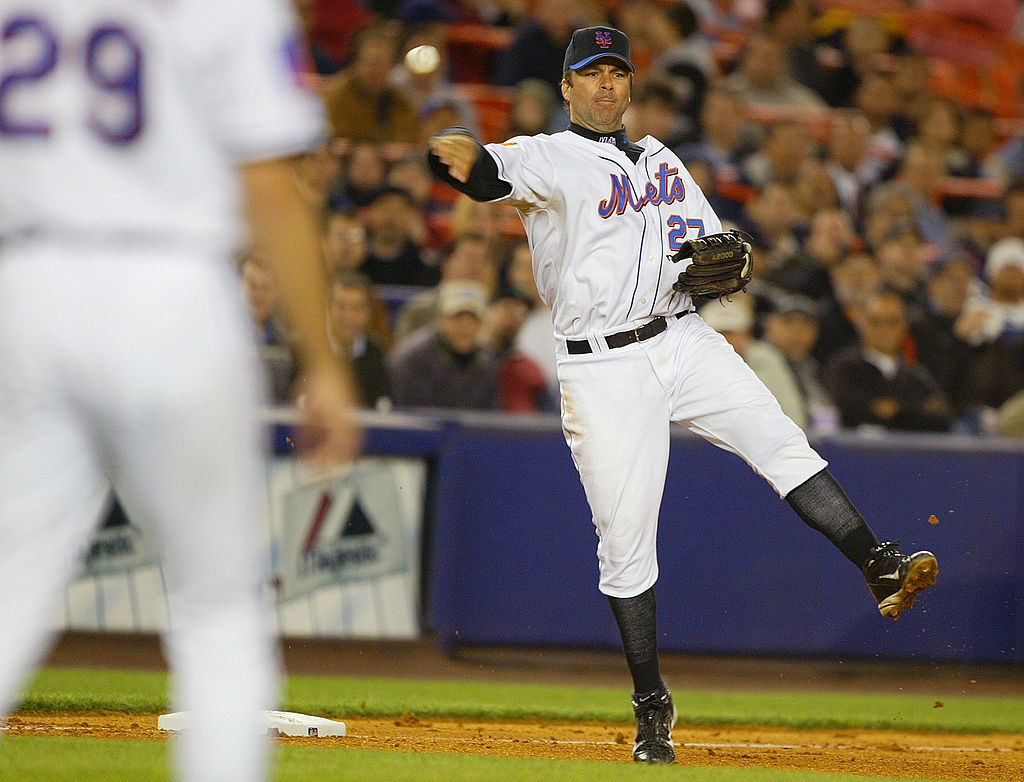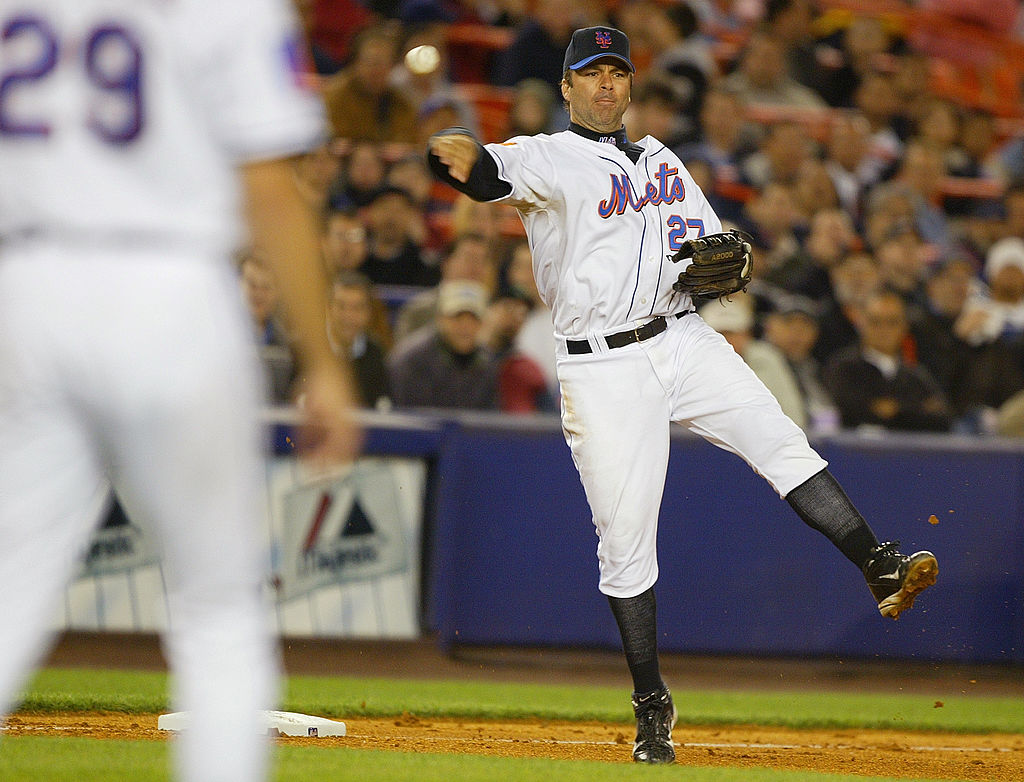 Todd Zeile only played three seasons for the New York Mets, the last of which was his final year in the big leagues.
Yet it's that Mets stint, and not his time with any other team, that many remember about Todd Zeile's career.
Zeile hit .259 with 41 home runs and 176 RBIs across 446 games with the Mets. His best season in New York was a 22-home run, 79-RBI campaign in 2000, the same year the Mets made the World Series.
Zeile was worth a career-high 2.4 Wins Above Replacement that year, according to Baseball-Reference.
Zeile shined during the Mets' World Series run. After recording one hit in 14 NLDS at-bats, Zeile hit .368 with a home run and eight RBIs against the Cardinals in the National League Championship Series.
Zeile hit .400 in five World Series games, though the Mets lost to the crosstown Yankees.
Todd Zeile later partnered with Charlie Sheen on a TV show
Todd Zeile earned over $40 million in his career, acording to Baseball-Reference. He made at least $3 million every year from 1995, his age-29 season, until 2002, his lone year with the Colorado Rockies.
Mets fans now see Zeile as an analyst on SportsNet New York, the Mets' TV nework.
Before Zeile discussed the Mets' latest injuries and improbable ways to lose games, he went down a different TV path.
When Zeile played for the Los Angeles Dodgers in the 1990s, he met popular actor Charlie Sheen. The two struck up a friendship that lasted during and after the rest of Zeile's career.
In 2011, Sheen was fired from the CBS sitcom Two and a Half Men for his erratic behavior. Sheen and Zeile partnered for a new sitcom, Anger Management, that would air on FX.
With Sheen as the lead actor and Zeile as the executive producer, Anger Management lasted three seasons. 
Zeile now holds a more traditional TV role for ex-baseball players.
Still, it is funny to think a few years after Zeile mashed home runs, he served as the sane friend during Charlie Sheen's "Tiger Blood" escapades.