Tom Brady Is the Ultimate NFL Ageless Wonder
Life in the NFL can be brutal. Not only do players have to deal with the uncertainty of non-guaranteed contracts, but they also must subject their bodies to physical punishment that is similar to experiencing a car accident on a weekly basis. Because of this, most NFL players are out of the league well before their 30th birthdays.
There are, however, a handful of players throughout the years who have defied the odds and played well into their 30s. That said, here are the 11 best players who are at least 35 years old and still playing in the NFL.
[Editor's note: Kickers, punters, and long snappers were not considered.]
1. Tom Brady, QB, New England Patriots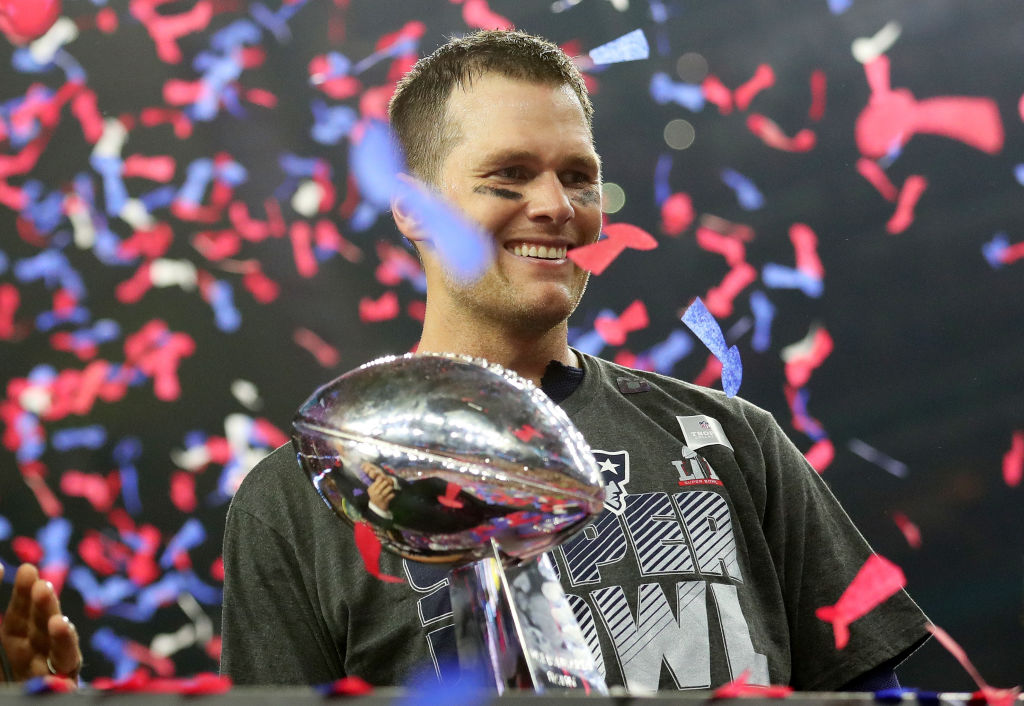 Age: 39
Tom Brady is the ultimate "ageless wonder." The five-time Super Bowl champion is a lock to be a first-ballot Hall of Famer. He is widely considered the best player in NFL history.
Brady could be in store for a career year in 2017, despite the fact that he will celebrate his 40th birthday in early August. The Patriots have built an offense that will be incredibly difficult to slow down this fall, and Brady shows no signs stopping. Don't be surprised if the former sixth-round draft pick guides the Pats to another Super Bowl title and wins his third career NFL MVP award along the way.
2. Jason Peters, LT, Philadelphia Eagles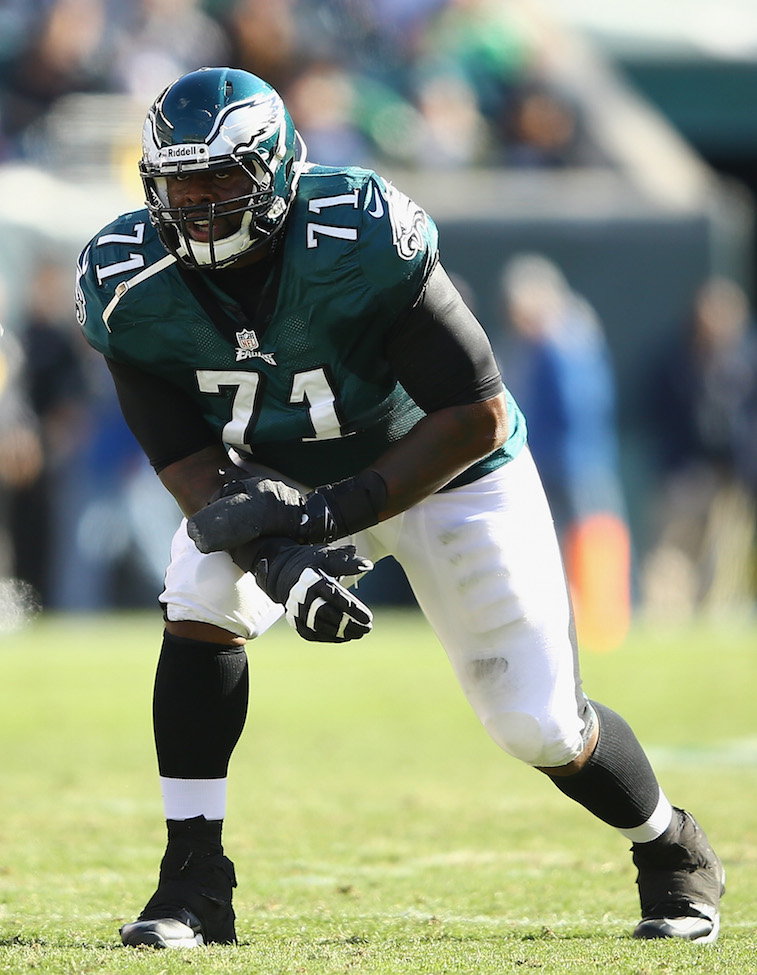 Age: 35
Jason Peters' dominance often gets overlooked due to his position. But for those who know and have an appreciation for offensive line play, the future Hall of Fame left tackle is almost as good as it gets. While it's clear that Peters only has a handful of seasons left in the NFL, it's also clear that he is still a dominant player. Expect to see the former undrafted free agent contend for Pro Bowl and All-Pro honors again in 2017.
3. Drew Brees, QB, New Orleans Saints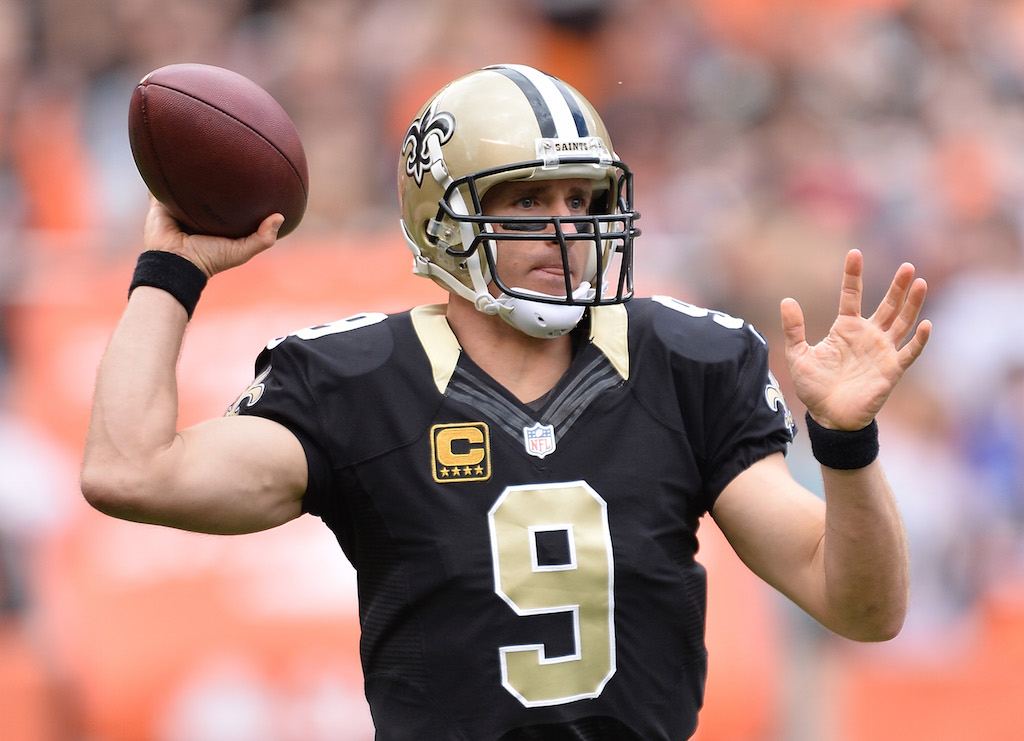 Age: 38
Drew Brees has been one of the best players in the NFL for the bulk of his illustrious 16-year NFL career. The future Hall of Famer shows no signs of slowing down and has a legitimate chance to break every major NFL passing record (if he can outlast Brady) before he hangs up his cleats. If he can stay healthy and continue to prove that age is just a number, Brees will be an All-Pro and NFL MVP candidate in 2017.
4. Cameron Wake, DE, Miami Dolphins
Age: 35
The story of Cameron Wake's rise to NFL stardom is incredibly unique. After going undrafted out of Penn State in 2005, Wake had a brief stint with the New York Giants, who cut him before he even got into training camp. He was ultimately forced to take his talents north of the border to the Canadian Football League.
Then, Wake decided to move from linebacker to defensive end. He went on to win the CFL's Most Outstanding Defensive Player award in 2007 and 2008 before landing with the Dolphins in 2009. In his eight years in Miami, Wake has developed into one of the premier pass-rushing defensive ends in the league. He is coming off an 11.5-sack season in 2016, and we'd be shocked if he doesn't match or exceed that total in 2017 (as long as he stays healthy).
5. Ben Roethlisberger, QB, Pittsburgh Steelers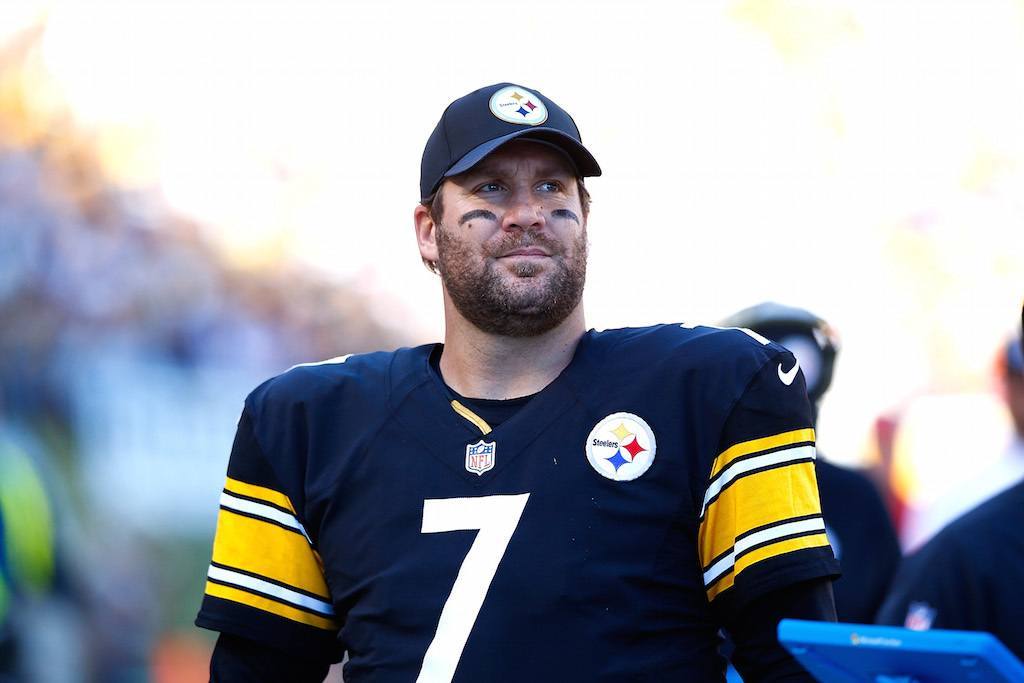 Age: 35
Ben Roethlisberger has already earned his spot in the Pro Football Hall of Fame. The five-time Pro Bowler has guided the Steelers to two Super Bowl titles and 123 regular-season wins. If he can stay healthy in 2017, Roethlisberger could have a career year in Pittsburgh's high-powered offense.
6. James Harrison, OLB, Pittsburgh Steelers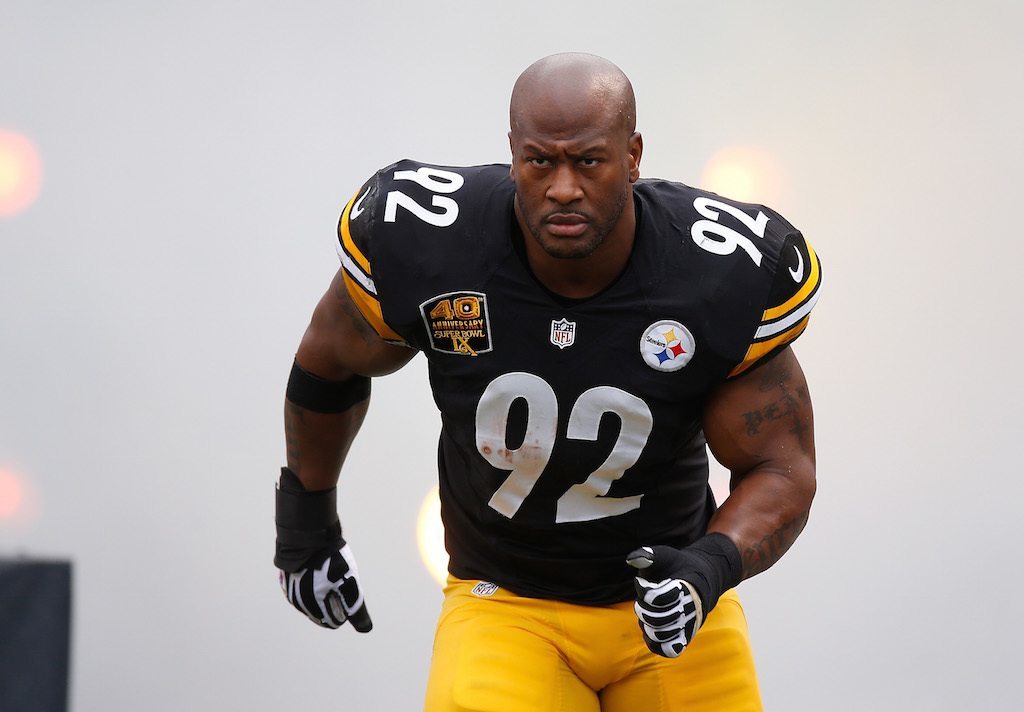 Age: 39
It's no secret that James Harrison is one of the toughest players in the NFL. He is no longer a leading Defensive Player of the Year candidate as Pittsburgh relegated him to a situational role on defense. However, the four-time All-Pro is still a highly productive player at the ripe age of 39 years old.
7. Philip Rivers, QB, Los Angeles Chargers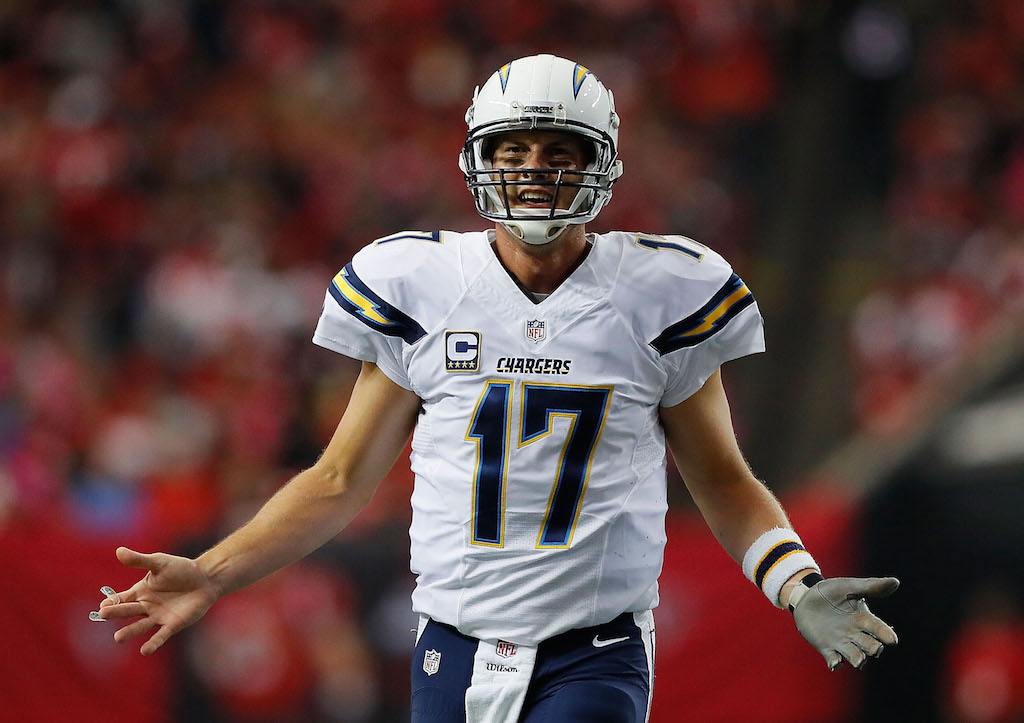 Age: 35
Philip Rivers will likely never play in or win a Super Bowl, but he will retire with a Hall of Fame-worthy statistical resume. The former N.C. State signal caller is one of the most competitive players in the league. He has almost singlehandedly kept the Chargers competitive over the last seven seasons. Despite his age, Rivers is still a Pro Bowl-caliber quarterback.
8. Antonio Gates, TE, Los Angeles Chargers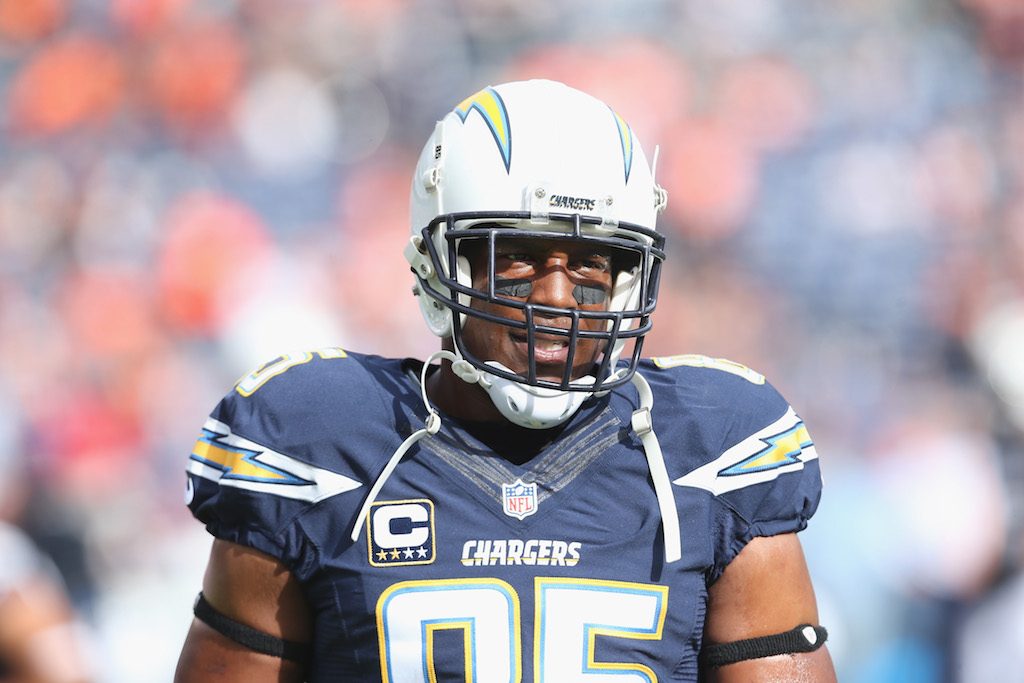 Age: 37
Antonio Gates is no longer the game-changer he was earlier in his career. He will likely play second fiddle to fellow tight end Hunter Henry in the Chargers' offense in 2017. Nonetheless, Gates, who is a future Hall of Famer, made our list because he is still easily one of the better red zone tight ends in the league.
9. Eli Manning, QB, New York Giants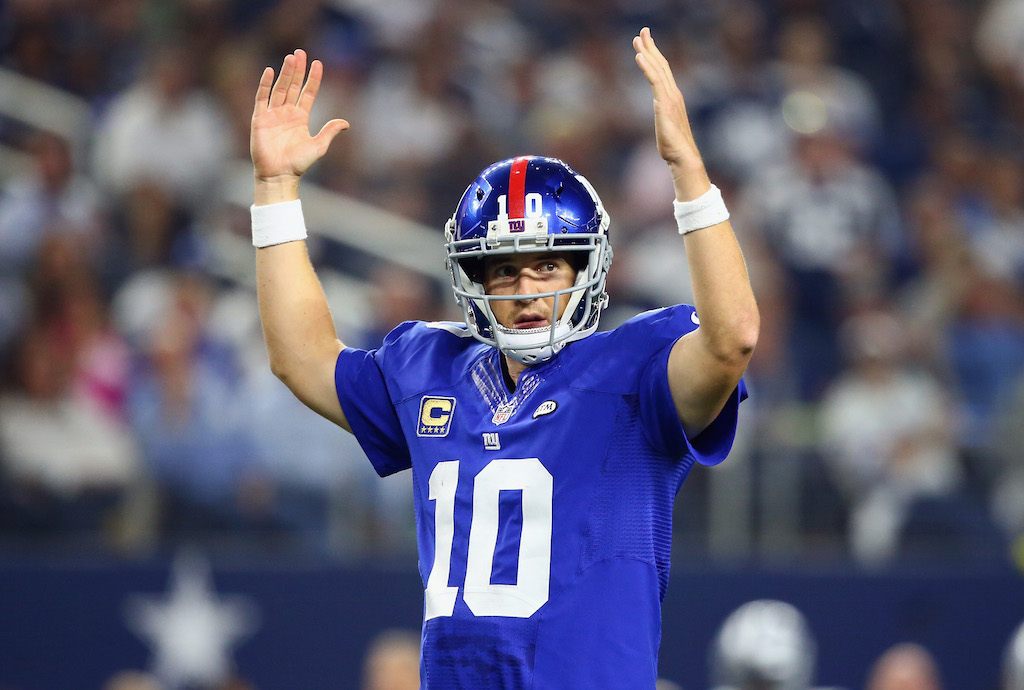 Age: 36
It became abundantly clear during the 2016 season that Eli Manning is in full-fledged fight against Father Time. Still, there is no denying that two-time Super Bowl MVP is still one of the better quarterbacks in the NFL.
Manning could be in store for a big season in 2017. The Giants went out and got him two excellent new targets (wide receiver Brandon Marshall and tight end Evan Engram) to go along with incumbent wide receivers Odell Beckham Jr. and Sterling Shepard. With the elite defense the G-Men already have in place, Manning could very well make a serious run at a third Super Bowl title this year.
10. Andrew Whitworth, LT, Los Angeles Rams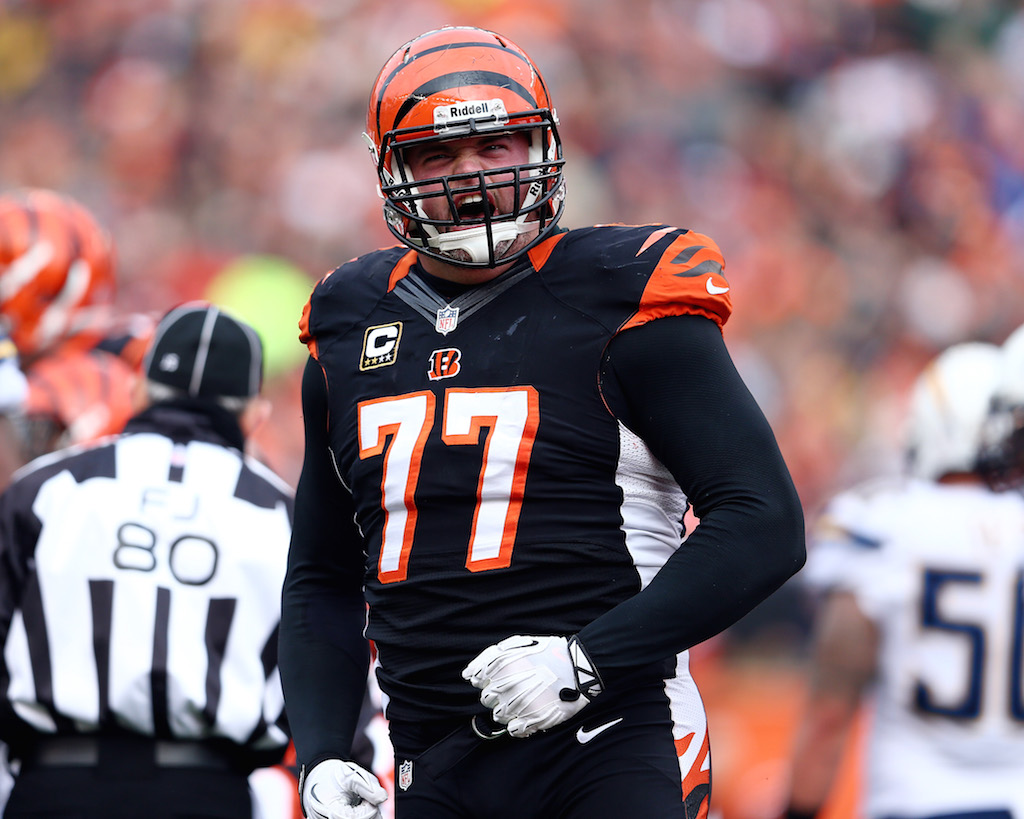 Age: 35
To this day, Andrew Whitworth is still one of the premier left tackles in the National Football League. He signed with the Rams this offseason, and should help shore up one of the worst offensive lines in the league. Don't be surprised if Todd Gurley has a bounce-back season with Whitworth blocking for him.
11. Julius Peppers, OLB, Carolina Panthers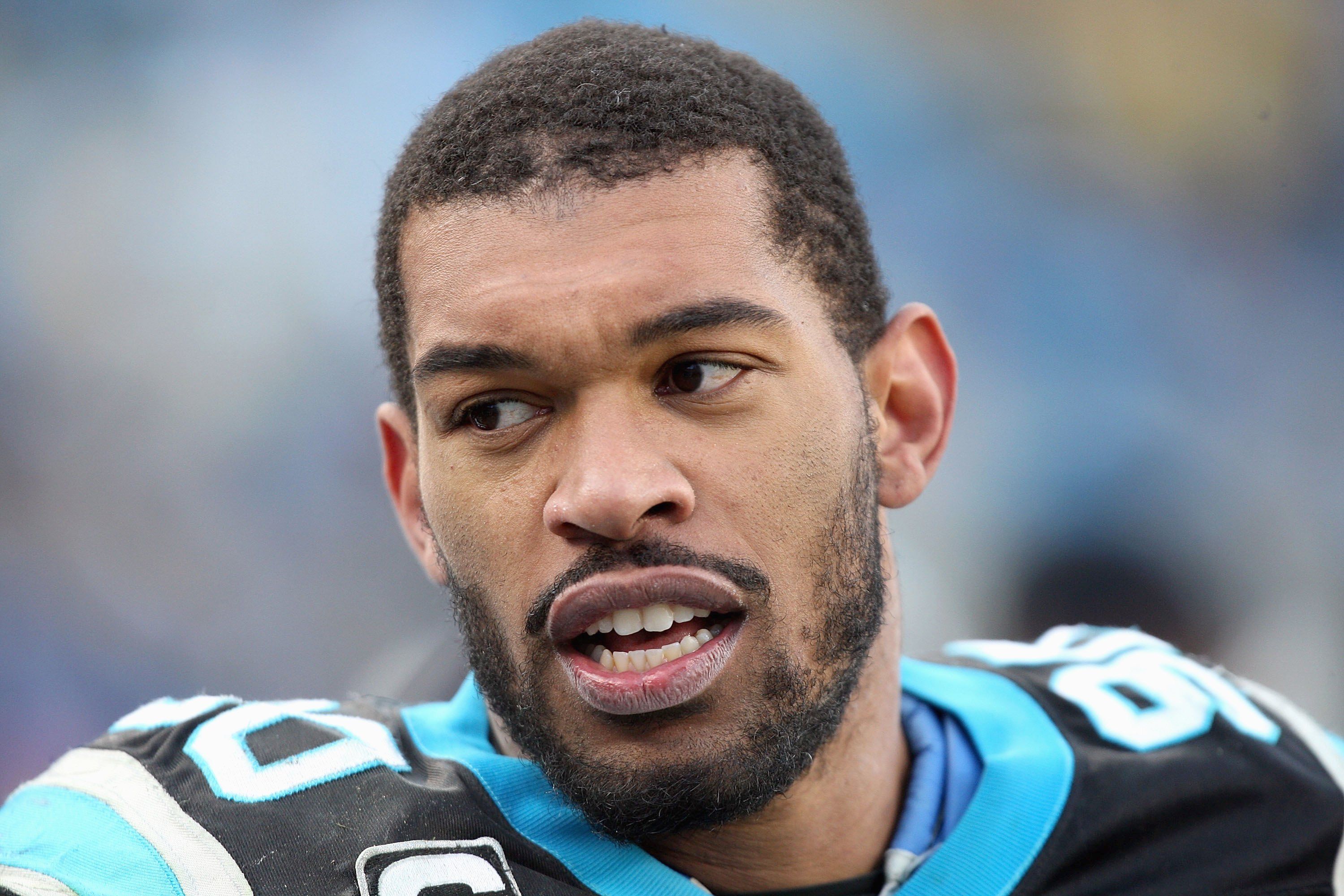 Age: 37
Like so many others on this list, Julius Peppers is still capable of making a solid impact, but he is nowhere near the player he was during the prime of his career. At his best, the former two-sport standout at the University of North Carolina was one of the most physically gifted players in NFL history. Peppers signed with the Panthers this offseason and will likely finish his career where it started. We expect the six-time All-Pro to be inducted into the Hall of Fame shortly after he hangs up his cleats.
Statistics courtesy of Pro-Football-Reference.