How the Air Jordan III Shoes Kept Michael Jordan With Nike
Nike's Air Jordan line is the most iconic brand in sports. When the original Air Jordan I landed in 1985, it birthed the very idea of an athlete as a brand bigger than any team or league. Michael Jordan was the special athlete to trigger that sea change. He wasn't the first to ever do it, but he turned out to be the most influential. What Jordan and Nike did was totally change how all-encompassing and lucrative these kinds of partnerships could be.
And the whole thing nearly fell apart in a little-known series of events in 1987. Here's the story of Jordan's tumultuous history with brands, and the daring shoe designer who kept Jordan on board for good.

What Michael Jordan wore before Nike
Jordan came to prominence as one of the best players to ever hit the court for the North Carolina Tar Heels. His coach got a cool $10,000 kickback to make sure his players wore Converse.

When Jordan got the chance to finally pick his own shoes, he didn't go with Nike. Instead, he chose the much older European brand Adidas, which was often considered the discerning choice for athletes at the time. When Jordan transitioned to the NBA, he wanted to make his affection for the German sneakers into a formal partnership.

It happened at exactly the wrong time. Adidas matriarch Kathe Dassler was in poor health, and her five children were in the midst of a nasty battle for control of the company. They simply couldn't settle on terms for Jordan, despite the obvious benefits of doing business with the most hyped rookie in the NBA.

Nike was Michael Jordan's third choice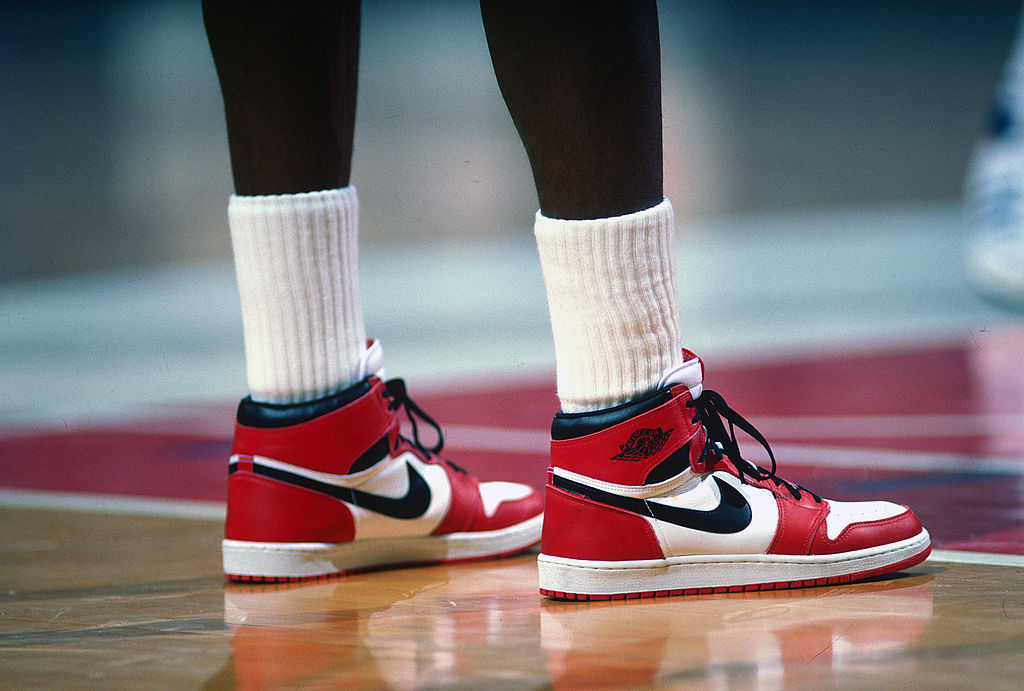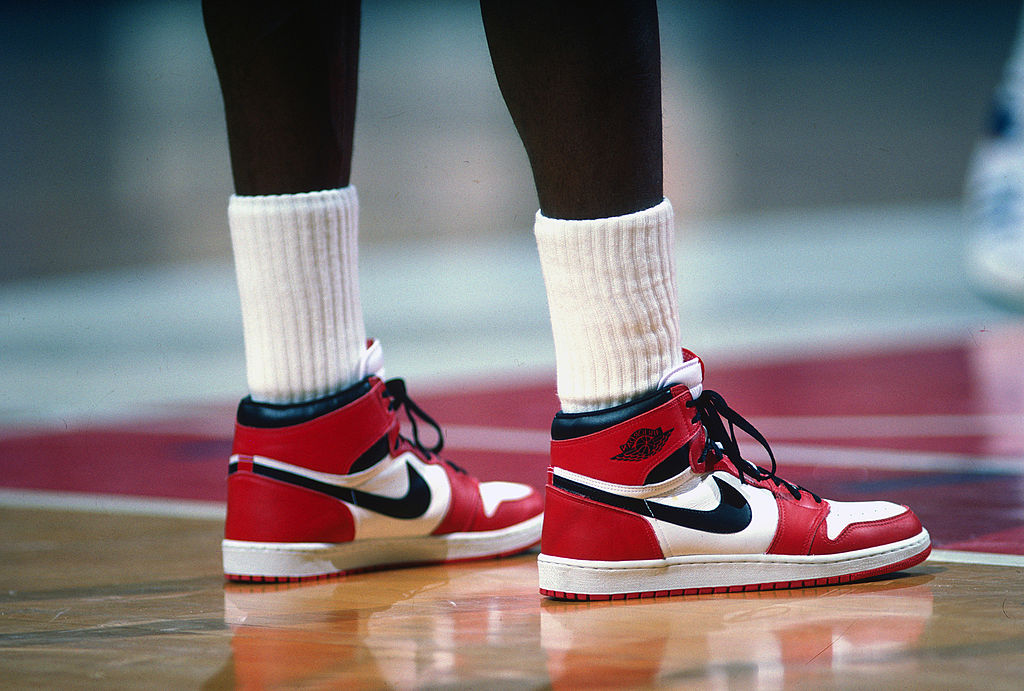 Adidas couldn't offer a reasonable deal. Jordan begrudgingly went to Converse out of respect for his coach at UNC. They already had a slate of deals with various NBA superstars.

Jordan's dad wanted his son to be a part of that lineup. But Michael, ever the shrewd businessman, pushed Converse for more. He asked Converse executives, "don't you have any new, innovative ideas?" Jordan didn't want to be a member of a pack. He wanted to stand out with something special. That's when Nike swooped in. 

Previously, a blockbuster sneaker deal with an NBA star amounted to about $100,000 a year. Knowing Jordan was something special, and that he wasn't settling for the same offers as his peers, Nike went big: $500,000 a year, a number that read as absolutely absurd at the time.

Michael Jordan still hesitated. He personally wrote a letter to give Adidas another shot. Their chaotic situation prevented them from coming close to Nike's offer. The biggest partnership in sports was born.
An unknown shoe designer saved the Air Jordan line
Nike was aggressive in their willingness to spend to get Jordan. They were just as aggressive about protecting themselves, which never quite sat right with Michael. The original offer required him to either win Rookie of the Year, make the All-Star game, average 20 points per game, or sell $4 million worth of shoes.

Jordan achieved all of the above, including blowing past that $4 million bar with $70 million in sales on the first Air Jordans alone. Nike kept the expensive contract short, however. When the time came to design the Air Jordan III shoes, His Airness considered moving on. His personal affection for Adidas finally matched up with a healthier version of that company.

Nike needed a hero to keep them in the Michael Jordan business. It came in the unlikely form of Tinker Hatfield, a 35-year-old sneaker designer who hadn't worked on Nike's biggest lines. Tinker's approach was deviously simple: ask Michael Jordan exactly what type of sneaker he'd most like to wear, and take each request as seriously as possible from a design perspective.

The Tinker Hatfield effect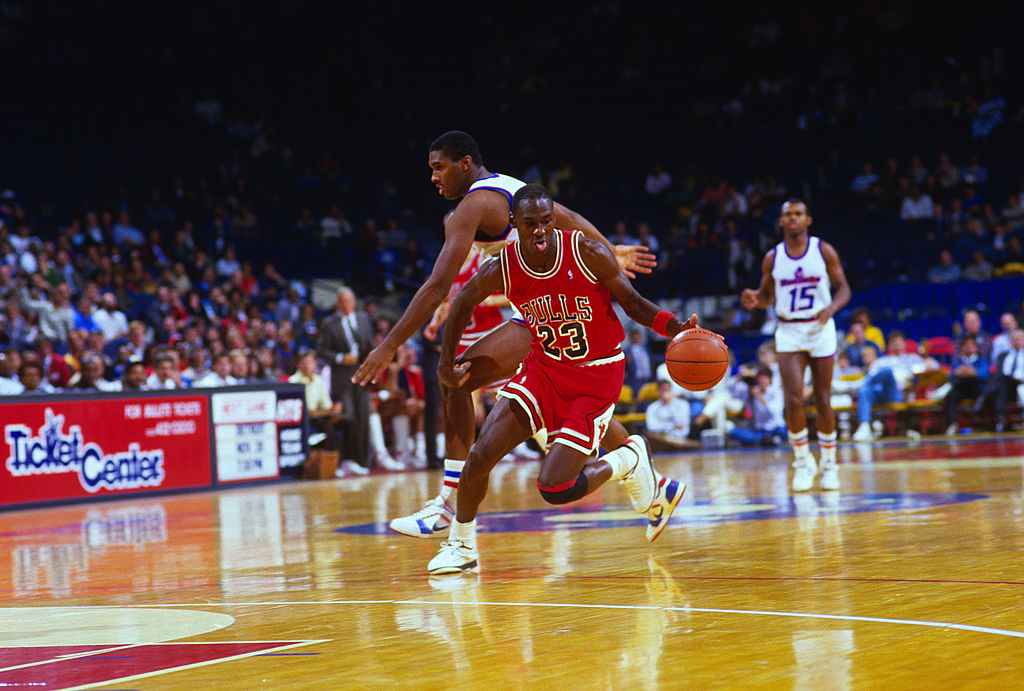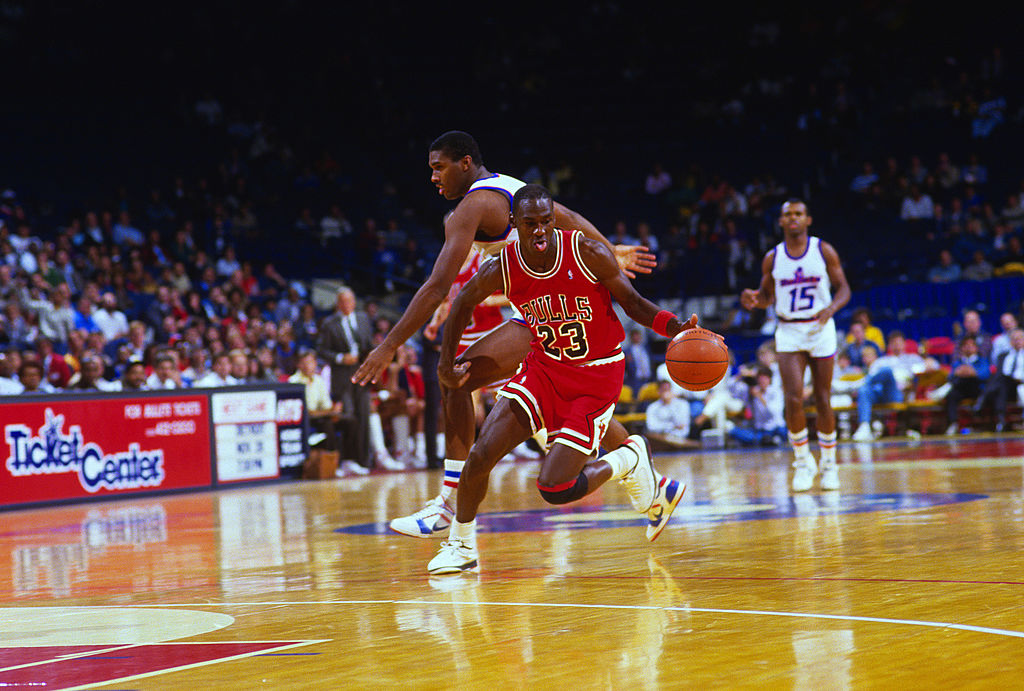 Many of these requests went against Nike's preferences. But Hatfield backed up Jordan's desires at every turn with brilliant design concepts. It was a lighter shoe, going for a mid-top style rarely seen in basketball shoes. The big swoosh on the side of all Nike's shoes was shrunken and put on the back for a cleaner design. The materials were more flexible, perfect for Jordan's habit of wearing a different pair of brand new sneakers every game.

And most importantly, Hatfield noticed an image in the old Air Jordan product research files. It was a striking shot of Michael dunking with his legs dramatically stretched out. Tinker turned it to a silhouette and put it on the shoe without even consulting his bosses. The true Air Jordan branding was born.

Hatfield made himself Michael Jordan's advocate at Nike, and he helped to put the Adidas question to rest for good. The Air Jordan IIIs went on to be one of the most influential sneakers of all time. And Michael Jordan remains partnered with Nike to this day.