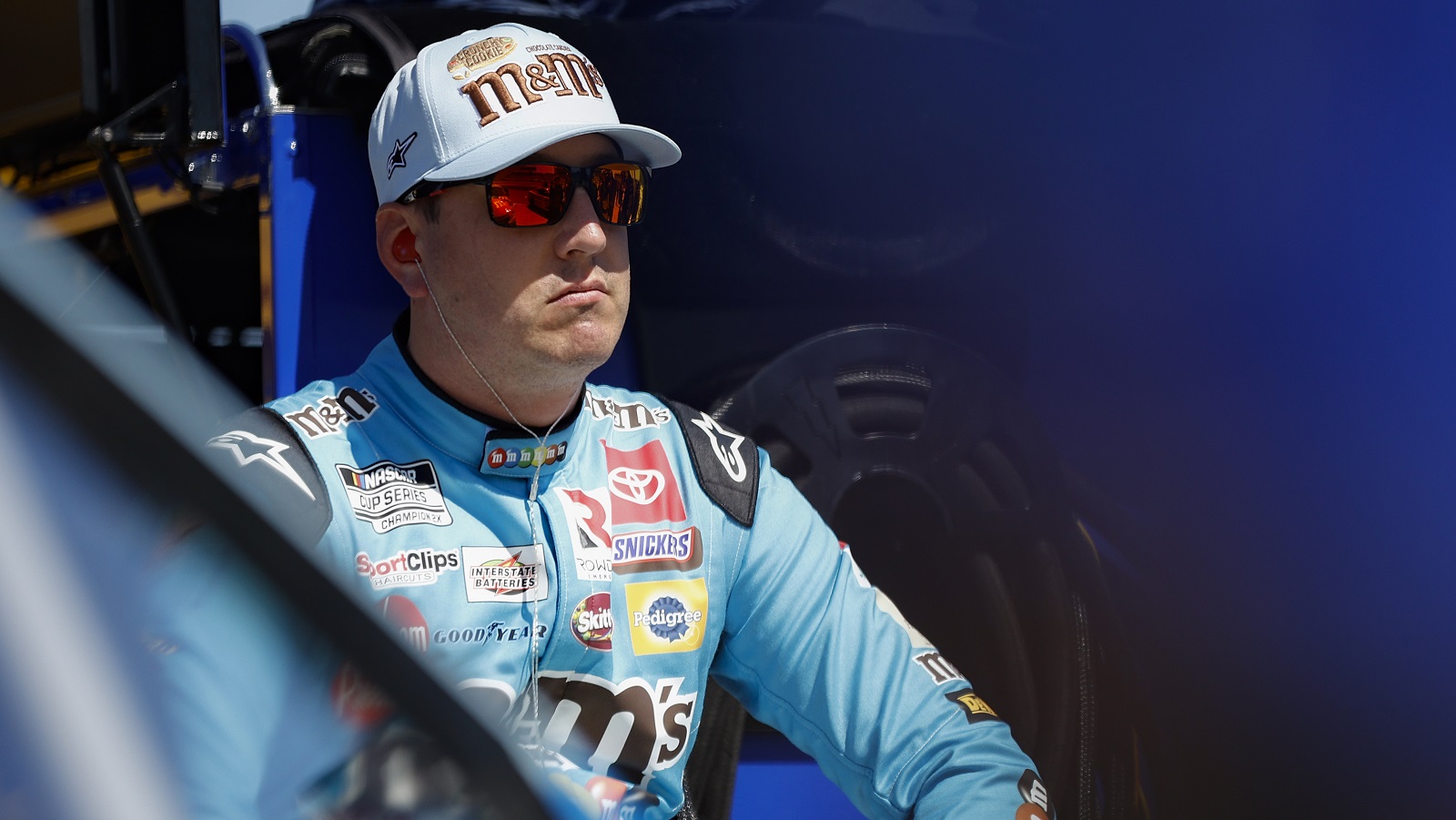 AJ Allmendinger Puts a Major Kyle Busch Concern to Rest With a Guarantee
AJ Allmendinger is reassuring fans of Kyle Busch that the two-tome NASCAR Cup Series will be back next year.
Kyle Busch unofficially kicked off the NASCAR Silly Season last weekend at Talladega by talking about his future (or perhaps the lack of one) at Joe Gibbs Racing.
Everything Busch said about his status was born out of frustration, and it was understandable. Whether you're a rookie looking for the first victory or a veteran with more than 200 wins in the three national series, you want to have some idea of what the future looks like.
Naturally, the detractors went after Busch. Others were sympathetic, and fellow driver AJ Allmendinger went so far as to theorize the situation will be fixed before it spins out of control like a car driven by Cody Ware.
Kyle Busch and Joe Gibbs Racing are in a money dispute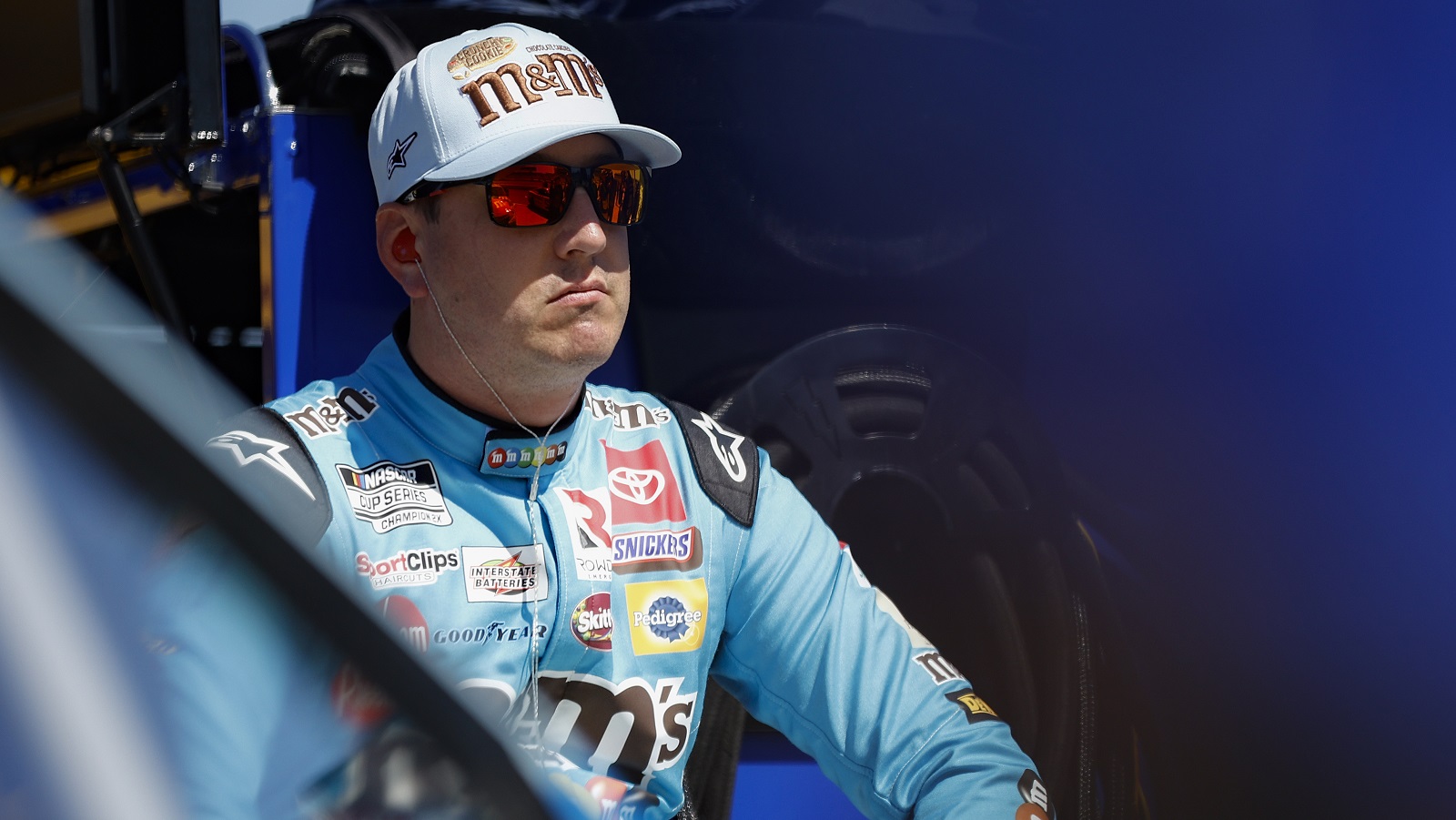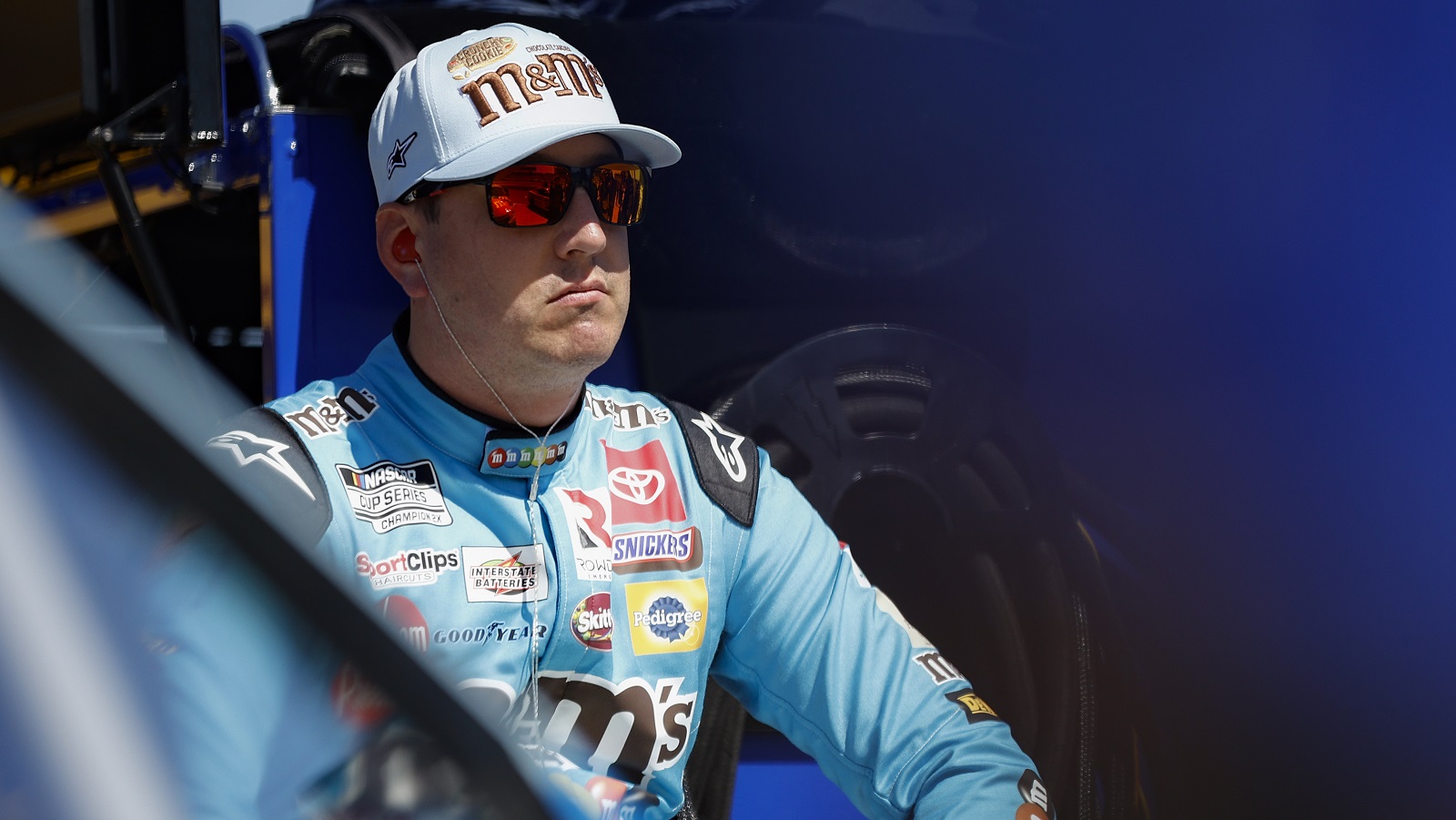 In the big picture, Kyle Busch's problem is that he doesn't have sponsors lined up for next season. Mars, Inc., the maker of M&M's, has been his primary sponsor for many years but is exiting NASCAR at the end of the season. That one deal accounts for around 75% of Busch's sponsorship money, and neither the driver nor the JCG people have landed new commitments even though they've been working on it since last summer.
It's likely, though, that the money issue gnawing at Busch has less to do with the sponsors and more to do with JGR. Understandably, owner Joe Gibbs wouldn't want to pay Busch what he's making this year if the deals to replace the M&M's contracts add up to less money.
By the same token, Busch is a future NASCAR Hall of Fame inductee with 60 Cup Series wins and plenty left in the tank since he will turn 37 next week. While holding court with reporters last weekend, he raised the possibility of not returning to JGR next year.
AJ Allmendinger reassures Kyle Busch fans with a guarantee
AJ Allmendinger has lined up against Kyle Busch numerous times over the years in the Cup Series. They're head-to-head again this season as Allmendinger runs a part-time schedule in the Cup Series to complement his full-time Xfinity Series ride.
Busch has his enemies in NASCAR, but Allmendinger doesn't seem to be one of them.
"I love Kyle Busch because he's real," Allmendinger said on the NASCAR on NBC Podcast. "(He's) not always the most pleasant, but if I call him and ask him questions about how to drive a race car, he'll give me detailed answers for as long as I want them.
"But he's also who he is. If he's not happy or there's something on his mind or something you don't want to talk about, and he'll make sure that he says how he feels about it. I get it."
Allmendinger knows all about what's bugging Busch a little more than two months into the season.
"Unfortunately, this is what runs our business. It's sponsorship dollars. Do we really think Kyle Busch is going to go without a ride next year? No way. No, there's not a chance.

"Do you really think Toyota wants Kyle Busch to go drive a Ford or a Chevrolet? Ain't going to happen."

AJ Allmendinger
Toyota can solve this if all else fails
AJ Allmendinger referred to Kyle Busch in the podcast as one of the best drivers in NASCAR, and not just in this generation. He puts him up there with the best ever. Certainly, the Joe Gibbs Racing people would concede as much, and the management at Toyota Racing Development must also comprehend his value to the brand.
"It comes down to money at the end of the day," Allmendinger said, "but I don't see there's a way that Kyle Busch isn't in Toyota unless he doesn't want to be. Because they're going to make sure that he's there no matter how they have to do it, whether it's sponsorship dollars or manufacturer dollars. He'll be there."
For what it's worth, Fox Sports reported last week that there Joe Gibbs Racing appears to be close to a deal, one that presumable will placate Busch.
"We're confident we're going to get things done," Joe Gibbs said at Talladega. "So, we're just working hard at it. It takes a while." 
Like Sportscasting on Facebook. Follow us on Twitter @sportscasting19.