Akiem Hicks' Return Could Spark Khalil Mack and the Bears' Playoff Push
Khalil Mack is one of the most dangerous defenders and pass rushers in the NFL. The generational talent recorded a career-high 15 sacks in 2015 with the Oakland Raiders, and followed that season up with 11 sacks in 2016 and 10.5 sacks in 2017 before he was traded to the Chicago Bears for two first-round picks.
Mack took his game to a new level with the Bears in 2018, recording 12.5 sacks and recording a career-high six forced fumbles in just 13 starts; had he not missed two mid-season games with an ankle injury, he might have hit a new career-high in sacks, too. But in 2019, the sacks haven't been piling up like they used to. And the answer to that could lie with Khalil Mack's injured teammate, Akiem Hicks.
Akiem Hicks is key to the success of Chicago's defensive line
Akiem Hicks enjoyed moderate levels of success on the defensive line in his first three seasons in the NFL with the New Orleans Saints. In 2015, he was traded to the New England Patriots, where he came in off of the bench as a part of the team's defensive rotation and recorded three sacks in limited action.
Hicks signed a two-year deal with the Chicago Bears in 2016 that would pay him an average salary of $5 million per year. He had a career year in his first season in Chicago, finishing fifth on the team in tackles with 54 and setting a new career-high with seven sacks. Akiem Hicks was rewarded with a four-year, $48 million extension.
The big man continued to thrive on this Bears defense after signing his new deal, recording 8.5 sacks in 2017 and then another 7.5 sacks in 2018. With Hicks and Khalil Mack both coming at you in 2018, opposing defenses didn't have much of a chance. Chicago had the league's best scoring defense in 2018 and went 12-4 during the regular season.
Khalil Mack's sack total has dwindled since Akiem Hicks's injury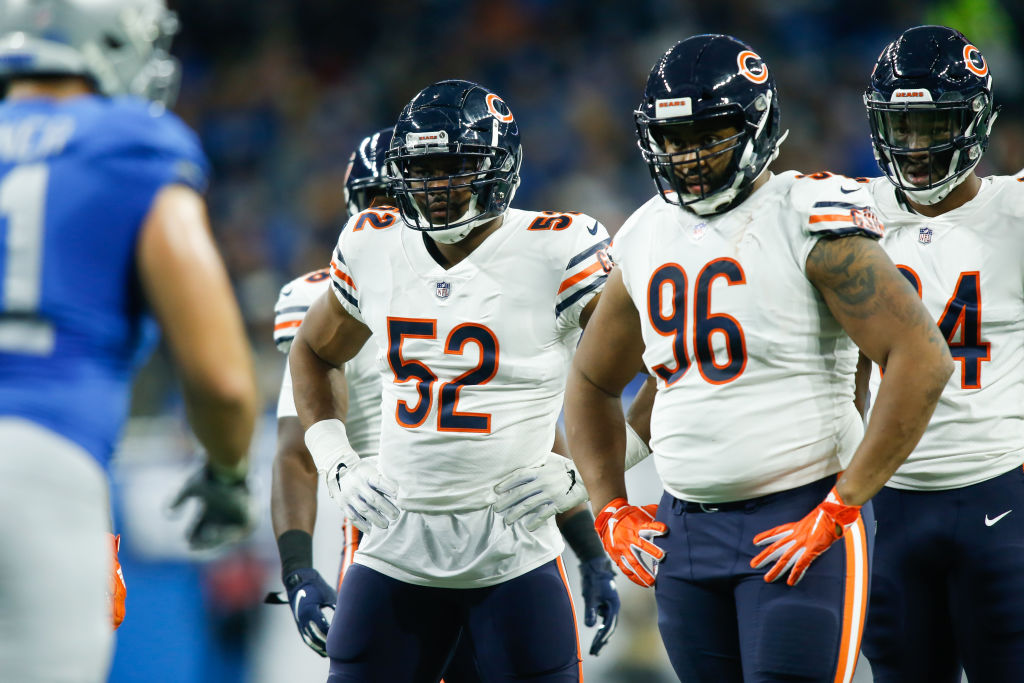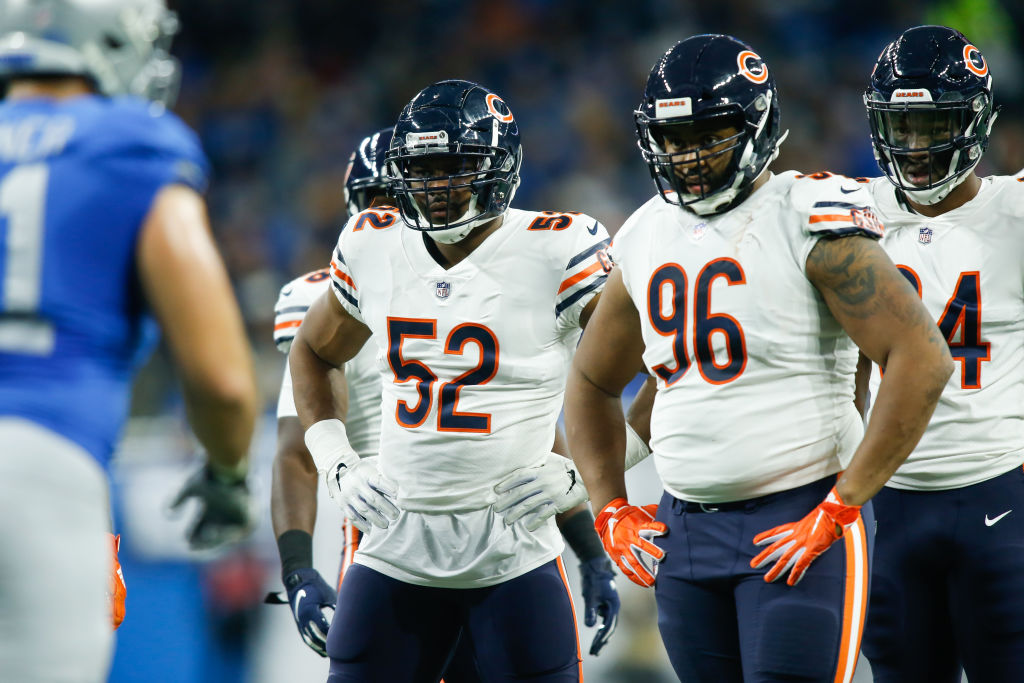 Through the first three games of 2019, it was business as usual for this Bears defense and the pass-rushing tandem of Akiem Hicks and Khalil Mack. Mack had three sacks through the team's first three games; against the Washington Redskins, Mack had two sacks and two forced fumbles. One of those fumbles was recovered by Hicks.
Khalil Mack had 4.5 sacks through Chicago's first four games when the Bears faced the Oakland Raiders in London. In that game, Akiem Hicks suffered a gruesome elbow injury that would land him on injured reserve for the last seven games.
Including his sack on Dak Prescott in Week 15, Khalil Mack has recorded only three sacks over his last eight games. Mack has still been a menace on defense, but without Hicks commanding attention on the interior of the defensive line, opposing teams can use more resources to contain Mack.
Hicks could return next Sunday
The Chicago Bears improved to 7-6 with their 31-24 win over the Dallas Cowboys on Thursday night. This win keeps the team's slim playoff hopes alive; Chicago will need to win out with Green Bay on the road, Kansas City at home, and Minnesota on the road remaining on the schedule and get help from some other teams.
But they've still got a chance. And with Akiem Hicks eyeing a return against Green Bay next Sunday, Khalil Mack is going to start seeing more openings to attack soon; opposing quarterbacks, beware.