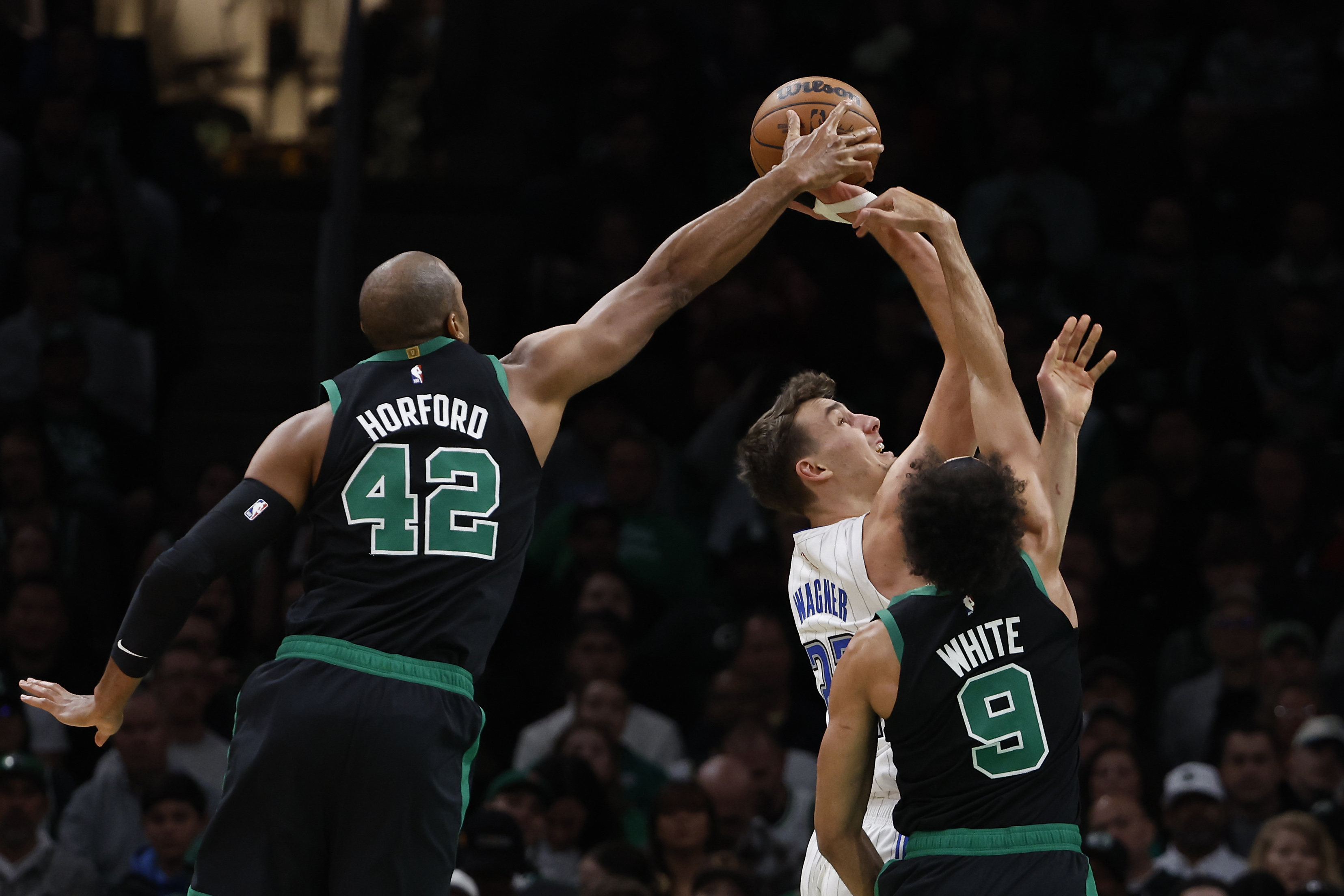 Al Horford's Ejection Doesn't Sit Well With Jayson Tatum
The Boston Celtics will look for some revenge Sunday when they host the Orlando Magic once again.
If you're a Boston Celtics fan, there wasn't a whole lot of good that came out of Friday night's game with the Orlando Magic. The visiting Magic spoiled the return of Boston center Robert Williams with a 117-109 victory at TD Garden. The game also featured a rare ejection from mild-mannered Celtics forward/center Al Horford. Horford's departure didn't sit too well with Celtics star Jayson Tatum.
Al Horford was ejected early in the third quarter Friday night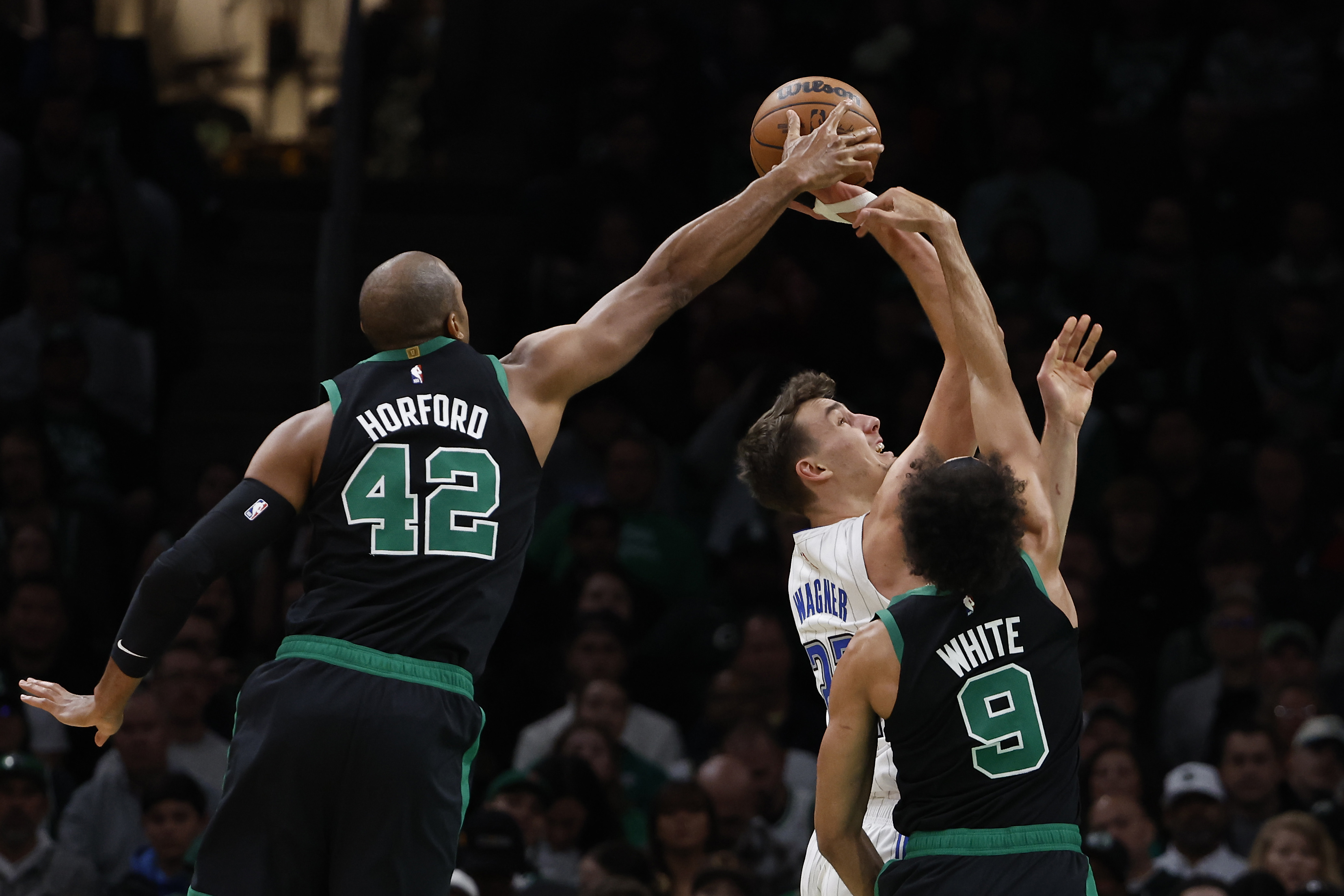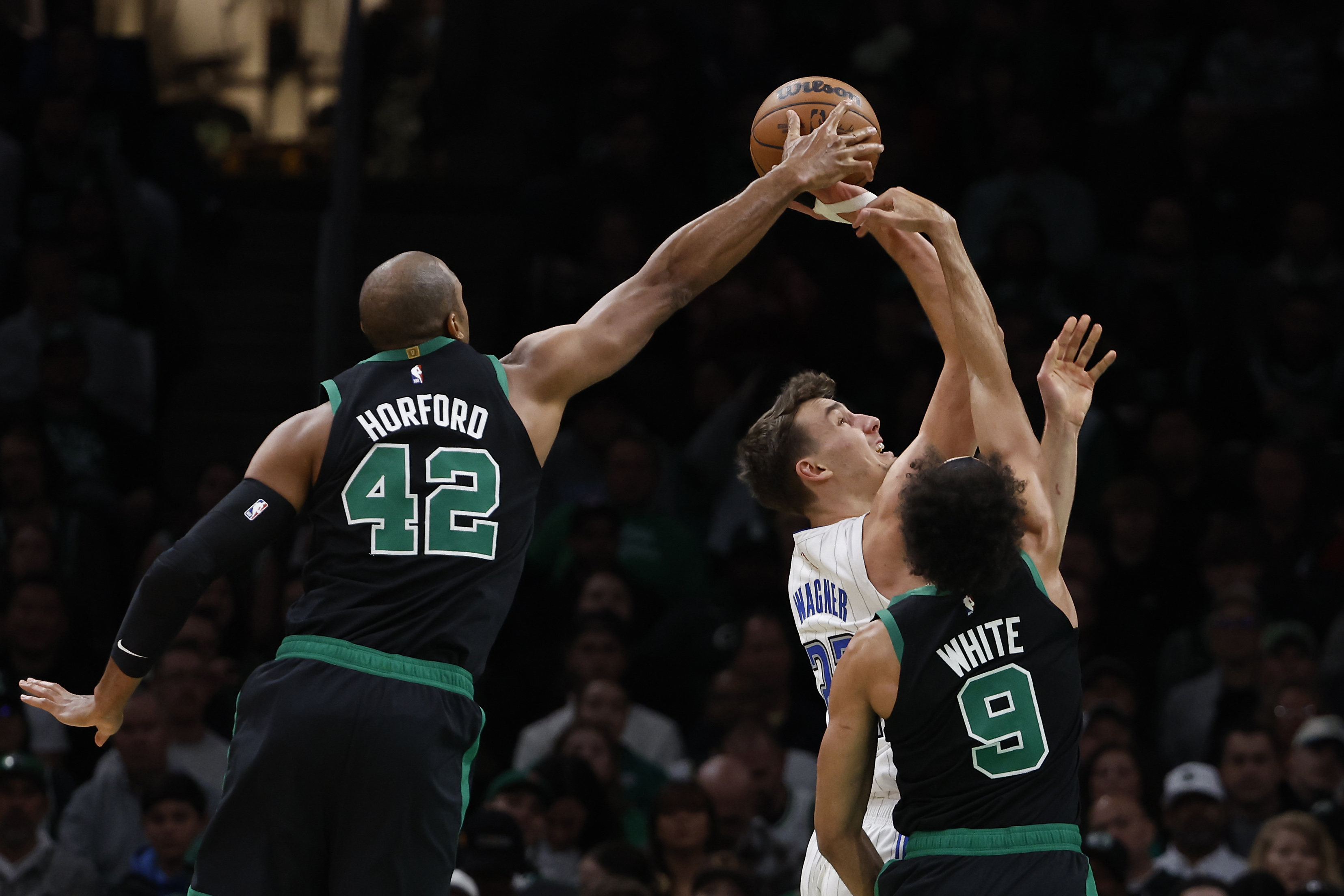 If the Celtics played the Magic on Friday like they were a team just coming back from a six-game road trip, it's because they were. Boston returned home for the first time in two weeks after going 4-2 on a six-game swing that included their last three games being played on the West Coast.
The Celtics shot poorly Friday, making 41.7% from the floor and a dismal 23.9% from three-point range. While the Celtics may have been dragging coming back from their trip, they were boosted by the return of Williams. Boston's young, athletic center hadn't played at all this season after undergoing a surgical procedure on his knee right before training camp.
The return of Williams helped beef up Boston's inside presence, although that was temporarily put on hold less than two minutes into the third quarter. Williams provided a spark, but Horford was tossed from the game after elbowing Orlando's Mo Wagner, leaving Boston's inside game thin again.
After a video review of the elbow incident, Horford was slapped with a Flagrant 2 foul that automatically carries an ejection.
After the ejection, the Magic extended their lead with a 9-0 run and built a 19-point lead in the third quarter. The Celtics, who entered the game as a 13-point favorite, cut the deficit to single digits but never made a serious run to take the lead.
Jayson Tatum wasn't happy with Horford's ejection
When the game was over, reporters asked Tatum what he thought about Horford getting ejected. Tatum didn't hide his feelings.
"I didn't think that was the right call. That was unbelievable," Tatum said postgame. "I couldn't believe Al got thrown out of the game. I didn't think that was warranted, especially once they went to go review, and they saw that Mo fouled him first.
"So I mean, sometimes guys get tired of people grabbing on him and the ref not seeing it, so (expletive) as a grown man, you take it into his own hands and get somebody up off of you, and that's all he did, just got him up off him because he was getting fouled. I don't think Al deserved to get thrown out of the game at all."
Tatum and the Celtics can earn some quick revenge Sunday when the teams meet again in Boston. The Celtics have lost three of their last four games.