Al Michaels Had Fake Crowd Noise on His Broadcasts 50 Years Before It Was Cool
Since 1986, Al Michaels has been the voice of primetime NFL football to millions of fans. Before then, however, he was more well-known as a baseball announcer. That started in the late 1960s, when he got his start in professional sports broadcasting with the minor league Hawaii Islanders. It was, by his admission, a dream scenario for a budding sportscaster — and he didn't even have to leave the lush, tropical island for road games.
To pull that off, he and the station would rely on trickery that would sound oddly familiar to today's audiences.
Al Michaels gets a dream start in sports media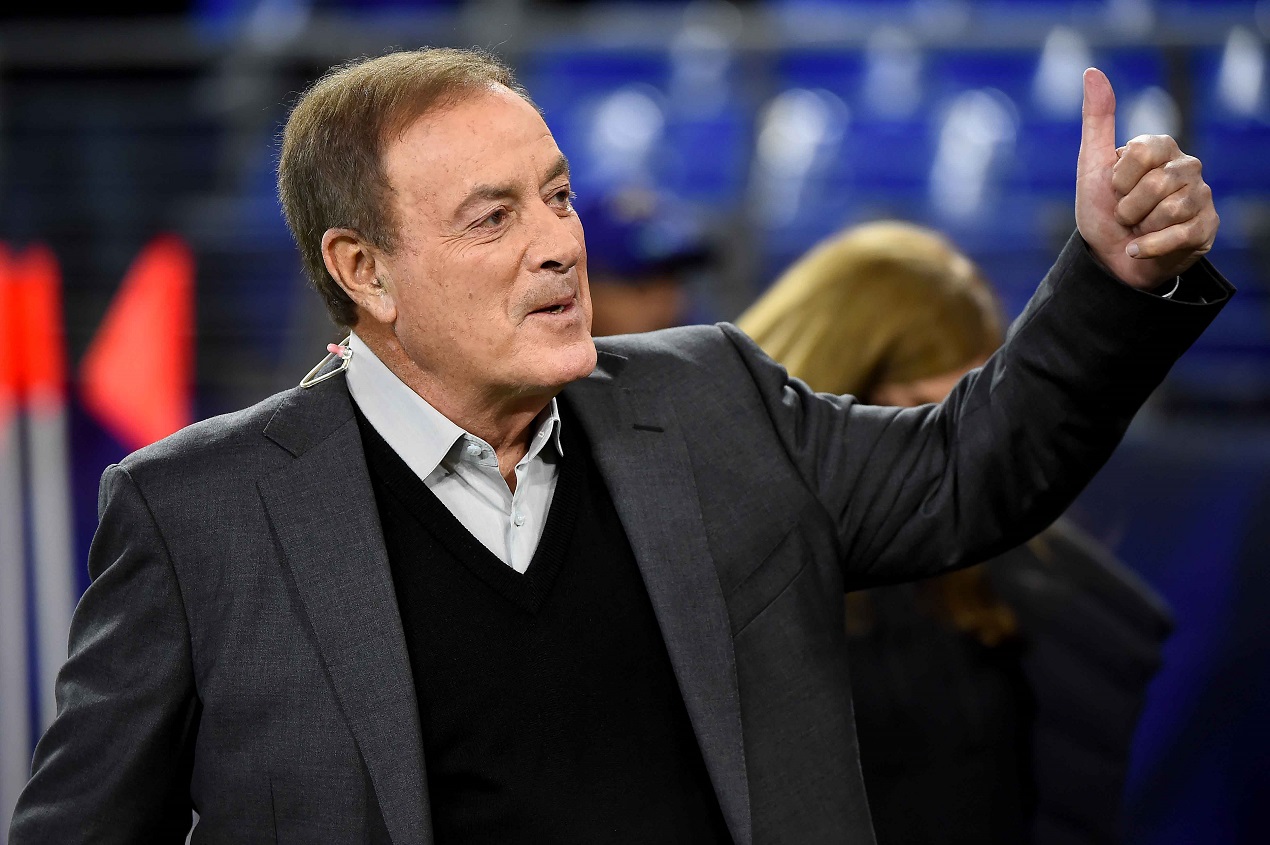 RELATED: Gus Johnson Hasn't Made the Same Announcing Mistake in Nearly 25 Years
Al Michaels credits his success in sports broadcasting to a man named Jack Quinn. In the late 1960s, he served as general manager of the Hawaii Islanders of the Pacific Coast League. It was Quinn who, in 1968, hired Michaels as the team's radio play-by-play announcer.
It was the luckiest of all breaks. According to Michaels' profile on the Sports Broadcasting Hall of Fame website, Quinn offered him the job after the Islanders' regular announcers was called up to serve in the Vietnam War. Michaels was in Hawaii within 48 hours.
"It was great in the sense that it was Hawaii and it wasn't some other place in the Appalachian League," said Michaels on Wednesday's episode of The Ringer's The Press Box podcast. "A lot more people come through Honolulu than came through Billings, Montana in those days."
The Hawaii Islanders use trickery to broadcast road games
RELATED: Jim Nantz Will Make More Than Triple Lamar Jackson's Salary Next NFL Season
Travel was difficult for the Hawaii Islanders, given that they were thousands of miles away from any other team.
To save costs, the Islanders did not produce live radio coverage of road games. Instead, Al Michaels would stay behind in Hawaii and "re-create" the game with information relayed through teletype. The team even dubbed in crowd noise, presumably off an audio tape.
This method of broadcasting sports on radio is not unheard of. It was common procedure for major league teams who could not afford live broadcasts in the early 20th century. According to Baseball Almanac, most minor league teams persisted with re-creations all the way into the 1980s.
The team's location added another wrinkle. Because the Islanders were two hours behind every other team, the broadcasts accordingly went out two hours later. This allowed the team to edit down longer games or blowouts if need be.
"If it got to the point where the Islanders were getting blown out 11-3 or something, we weren't giving you any 12-pitch at-bats," said Michaels. "It was, 'swung on, popped up' on pitch number one."
Al Michaels reluctantly left Hawaii behind for the Cincinnati Reds
Al Michaels spent three seasons with the Hawaii Islanders before receiving his next big break. In 1971, he was offered the play-by-play position for the Cincinnati Reds. On paper, it was another lucky break for Al Michaels. At just 25 years old, he'd reached the major leagues.
On the other hand, it meant leaving his lush apartment near Diamond Head for the concrete jungle of Cincinnati.
"I had to hesitate a little bit," said Michaels. "Now, here, I'm going to the major leagues. I'm going to the Big Red Machine. I'm going to Johnny Bench and Pete Rose. And the day they offered me the job in Cincinnati, I'm going, 'Do I really want this, or do I want to stay in Hawaii?'"
In the end, it all worked out for Michaels. Not only did he make a name for himself, but so did his team. The Reds reached the World Series in 1972, which allowed Michaels to cover part of the Fall Classic for NBC alongside Curt Gowdy. This gave the 26-year-old his first national exposure.