Al Michaels Shuts Down Retirement Talk With the 2022 Super Bowl Looming as Potential Final Game
Al Michaels has been one of the most famous voices in football for a long time. As he and Cris Collinsworth prepare to call Super Bowl 56 between the Los Angeles Rams and Cincinnati Bengals, rumors keep swirling about whether or not this will be Michaels' final time calling a football game.
His contract with NBC is up after The Big Game, and he never expressed his intentions. At the age of 77, it wouldn't be surprising to see Michaels retire from the industry for good. But, he was quick to shut down retirement talk in the days leading up to the Super Bowl, perhaps hinting that he wants to continue to do this for at least another year.
Al Michaels opens up about possible retirement on The Pat McAfee Show
The Pat McAfee Show has continuously brought on a ton of guests during the football season. Leading up to Super Bowl 56, they brought in Michaels and didn't hesitate to ask about his expiring contract.
However, Michaels shut down any possible retirement speculation with a simple answer.
"What I wanted to do this year was enjoy the hell out of this season. I wanted to not be distracted by anything, and I am still trying my best to not do that. Obviously there is stuff out there, I do have options and I still love doing what I do. … I don't want to step away."

Al Michaels on possible retirement
Michaels sure doesn't sound like he is even considering retirement — and why would he?
He says he has options, and even at the age of 77, he is one of the best in the history of the sports world and expects to be calling football games next season.
The question now is, where will Michaels go since his NBC contract is expiring?
Michaels should have a ton of offers, including a pretty massive one from Amazon
Michaels is going to be a free agent. That just sounds strange, but we have known this was going to happen.
Nonetheless, the offers should come pouring in for Michaels if they haven't already, and based on what Michaels said about having "options," there are probably offers on the table.
Amazon appears as the favorite to land Michaels, and with them gaining rights for Thursday Night Football, it has been reported that they would throw a massive deal at Michaels (h/t Andrew Marchand of The New York Post).
Michaels has a standing offer from Amazon Prime Video that may reach $11 million a year, according to sources.

Andrew Marchand
Michaels has options and should have even more once Super Bowl 56 ends and his contract with NBC reaches its conclusion.
ESPN was even reported as an option, where Michaels would return to Monday Night Football coverage. However, it will be hard to beat Amazon's alleged $11 million yearly offer. Furthermore, ESPN has found nothing but success with the new ManningCast, so perhaps they don't need to throw the bag to land Michaels.
Nonetheless, Michaels has options, and, as he said himself, he plans on calling football games by the time next season begins. That's a good thing for everybody.
The longtime broadcaster will call his 11th career Super Bowl and would love to make it #12 in 2023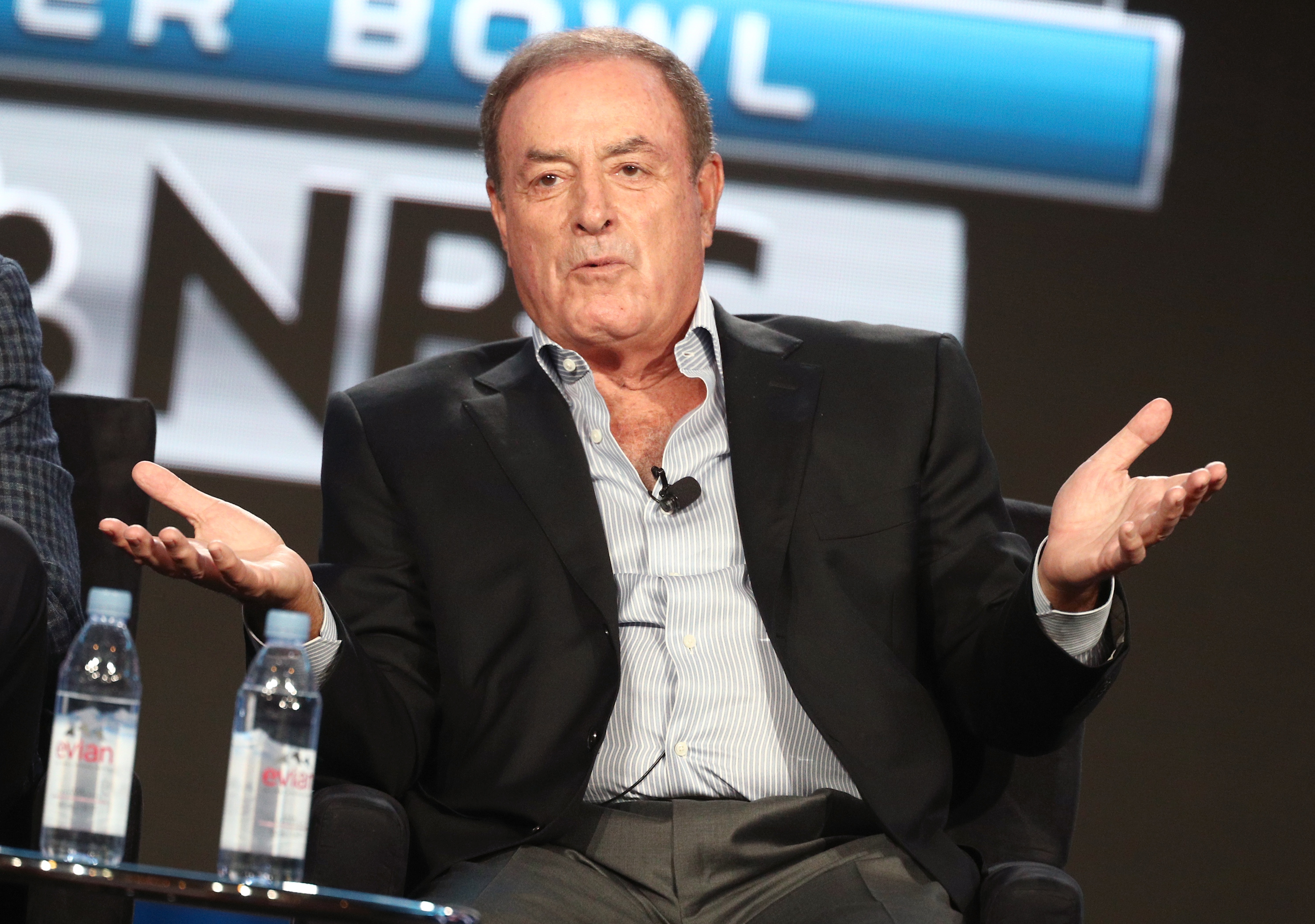 Michaels has become one of the most recognizable voices in all of sports, and the Super Bowl is a huge reason why. When the Rams and Bengals face off at Super Bowl 56, it will mark Michaels' 11th career Super Bowl, and most likely his final one with NBC — although anything could happen.
Michaels has some unique history tied to the Super Bowl. He was at the first one back in 1966 and will be calling Super Bowl 56. Michaels also called the Super Bowl the last time the Rams won.
However, this most likely won't be his final one — at least according to what he said recently.
Even if Michaels goes to Amazon, he will likely have some side gig with NBC and should be an option to call the Super Bowl. After all, what are big football games without Michaels calling them?
When Super Bowl 56 begins, enjoy the voice of Michaels because nobody knows what the future holds. Sure, he insisted that he doesn't want to retire, but we heard this same song and dance from Tom Brady all year long before the legendary quarterback decided to retire from the NFL after 22 seasons.
Perhaps Michaels reverses course and follows in Brady's footsteps. Or, if we are lucky, he will stick around for at least one more season in some capacity.
RELATED: NBC's Al Michaels Attended the 1st Super Bowl and Will Tie a Broadcasting Record in the 56th