Al Unser Sr.'s 1970 Season Was 1 of the Most Dominant in Racing History
In his time, Big Al was just that, big. After a two-decade struggle with cancer, four-time Indianapolis 500 champion Al Unser Sr. died on Dec. 9 at his home in Chama, New Mexico. He was 82.
Big Al wasn't just big. He was good. He was one of the best – ever.
Big Al's 1970 season, which featured 10 USAC event wins, remains one the most significant single-season accomplishments in motorsports history.
Big Al Unser Sr. towered over the 1970 USAC championship field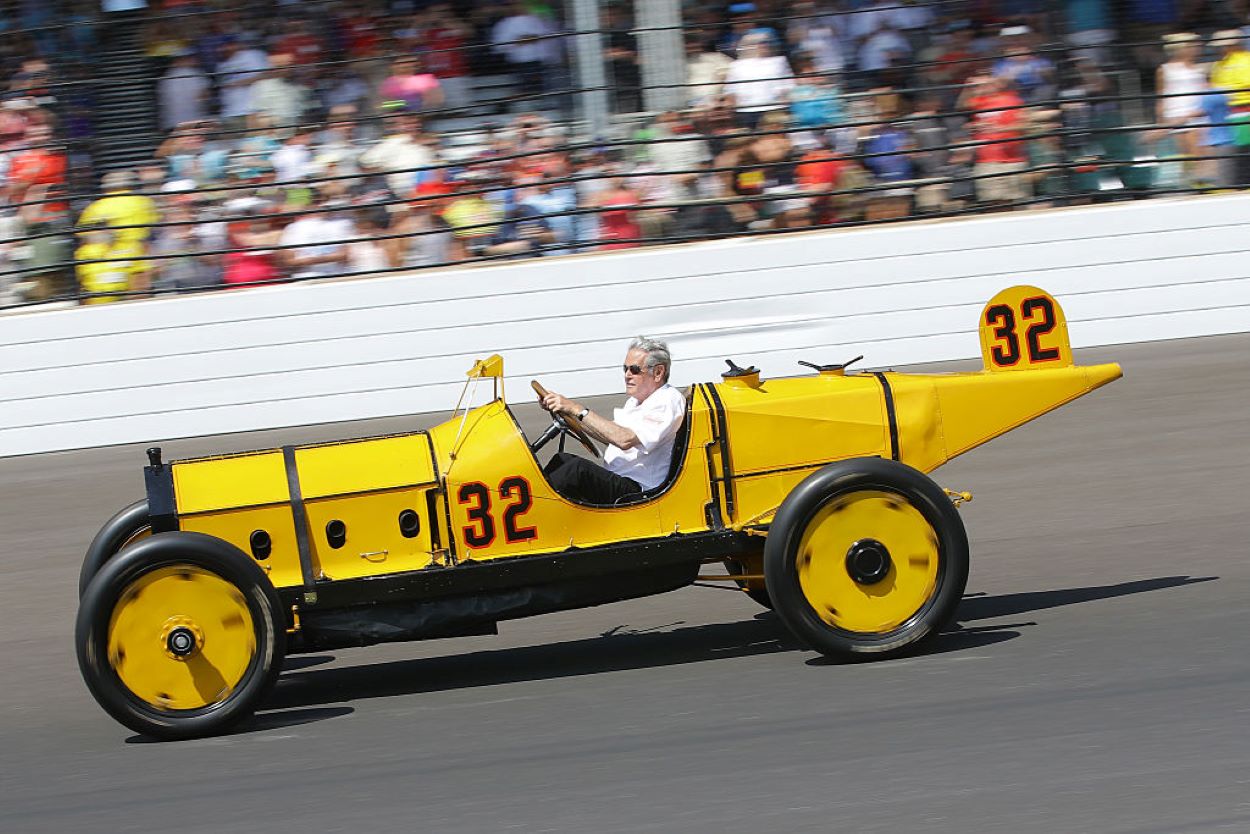 Unser's death was the second blow to one of racing's top families the past seven months. Older brother Bobby Unser, a three-time Indy 500 champion, died at 87.
The younger Unser, considered by many to be shy and reserved, enjoyed watching Helio Castroneves capture his fourth Indy 500 earlier this year, tying the record shared by A.J. Foyt, Rick Mears, and Unser.
As competitive as he was, Unser kept his ego in neutral.
"We have lost a true racing legend, and a champion on and off the track," Team Penske owner and Indianapolis Motor Speedway Chairman Roger Penske said in a statement, reported by autoweek.com. "Al was the quiet leader of the Unser family, a tremendous competitor and one of the greatest drivers to ever race at the Indianapolis Motor Speedway."
During his 29-year USAC career, Unser placed in the top 10 in 56 percent of his 224 starts. He captured 36 races and compiled 100 top-five finishes.
A humble road warrior, Unser enjoys a campaign of the ages in 1970
When Unser is laid to rest during the next week or so, family, friends, and loved ones will reminisce about the endless stories of the humble road warrior.
Eventually, almost all conversations regarding Unser turns to his dominant 1970 campaign.
In 18 starts, Unser compiled 10 wins, 16 top fives, and 17 top 10s.
Out of 2,199 laps, Unser led the field 1,527 times. And he did it on the cement and dirt. In the final season of USAC staging events on short dirt tracks, Unser earned half of his wins on dirt.
Big Al ran laps around his competitors during the '70 season, compiling a series record of 5,130 points. His nearest competitor was his brother, Bobby, who collected fewer than half of his points total (2,260).
Al Unser's philosophy was simple.
"I always felt that you first have to finish to finish first," he told motorsportmagazine.com. "If you don't finish the race, how can you finish up front? So, therefore, I always tried to finish regardless of whether it was second, third, or fourth or 10th."
Unser in April 1970: 'I'm climbing the ladder'
Unser's 1970 dominance started the previous season.
In a New York Times report on April 26, 1970, Unser spoke of his second-place finish in the points standings in 1969, despite missing five of 24 events because of a broken leg he suffered in a recreational motorcycle accident third-place standing in '68.
"I'm climbing the ladder," he said at the time.
Through the first two races in 1970 and the last eight of '69, Unser secured six checkered flags, two runner-up finishes, and a third- and a fourth-place finish.
At that point in his career, he was just weeks into his career as a "full-time" racer. The previous month his shuttered his auto salvage company in Albuquerque, New Mexico. "I was only working for the employees, anyway," he said.
With Unser having extra time to prepare for races in 1970, the rest of the field didn't have a chance.
RIP, Big Al.