Alabama Crimson Tide: Ranking Championship Teams Under Nick Saban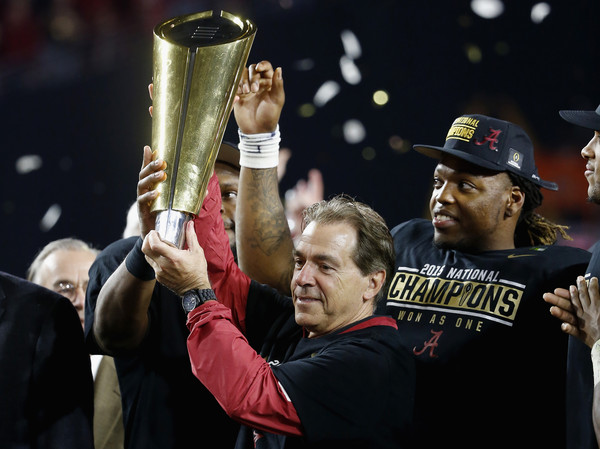 The Alabama Crimson Tide are your 2016 College Football national champions. After a valiant performance by both the Tide and the Clemson Tigers in the College Football Playoff National Championship game on Monday night, the historic program captured yet another title thanks to an impressive fourth-quarter performance. For Alabama, the win gave them their fourth national championship since 2009 — all under head coach Nick Saban, who now owns five national titles for his collegiate career.
Each of Saban's teams have had similar characteristics, such as running the ball and playing great defense. However, each team won their championship in a different way as well. With the Tide's win over Clemson (or Clemson's gift of a title to 'Bama, depending on how you look at it), we've decided to rank each of Alabama's championships under Saban.
4. 2015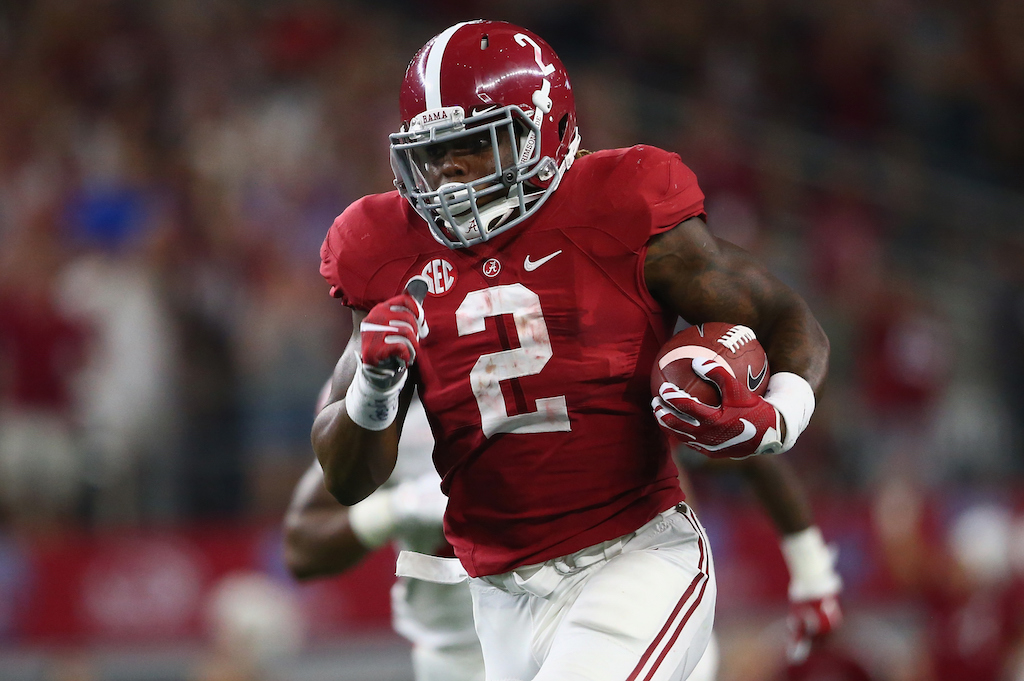 This season's Alabama team was certainly great, but maybe not quite as outstanding as some of Saban's teams in recent history. Obviously, Heisman winner Derrick Henry stole the headlines for the majority of the season on offense, but quarterback Jake Coker really turned in a fine season as well, finishing with a gutsy performance in the championship game. Furthermore, this version of the Crimson Tide had one of the best defenses in the country — a staple of the Alabama program — that led the team to a 14-1 record.
An early season loss against rival Ole Miss could have caused this team to crumble, but they showed resiliency in running the table the rest of the way following that defeat. In terms of coaching, it was impressive to see what Saban was able to do with this team, especially in overcoming a talented, unbeaten Clemson team in the title game. Henry, along with defenders like A'Shawn Robinson, should be great pros in the NFL.
3. 2011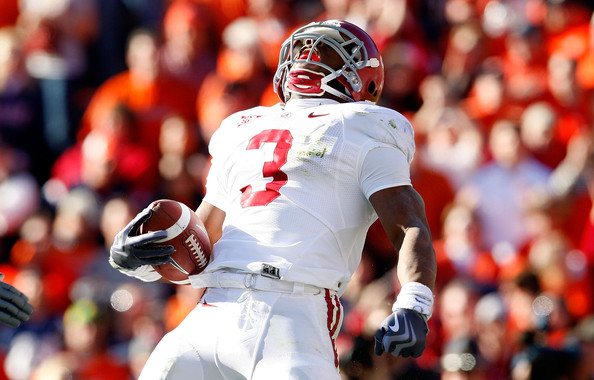 The first of Saban's back-to-back championship teams in 2011 and 2012, this Alabama team followed the lead of two great running backs, Eddie Lacy and Trent Richardson. Funny enough, while this team was able to capture the title, the strength of the SEC and BCS really helped it. The Tide didn't even win the SEC in 2011, as LSU captured both the SEC West and the conference title.
However, a strong resume by Alabama (who only allowed 8.2 points per game in 2011) forced the BCS to create an all-SEC championship game between two bitter rivals, LSU and 'Bama. Coming in ranked No. 2 against No. 1 LSU, the Tide crushed the Tigers 21-0, avenging their lone loss earlier in the season. The team held some great names on defense as well, such as C.J. Mosley and HaHa Clinton-Dix.
2. 2012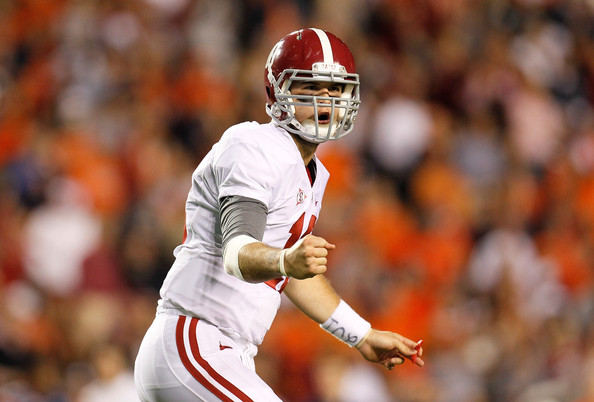 Coming off a championship in 2011, the Tide were destined to repeat in 2012. They used a dominating defense and a tough running game (this time with Lacy and T.J. Yeldon, who both went over 1,000 yards in 2012) to power a 13-1 record. Their lone loss that season was to Heisman winner Johnny Manziel and Texas A&M in stunning fashion, but Saban and company were able to overcome that defeat and win the SEC. They faced off against unbeaten Notre Dame for the title, crushing the Fighting Irish by a score of 42-14. QB AJ McCarron was also part of this squad, earning his second straight championship and finishing as one of the more successful quarterbacks in college football history.
1. 2009
Saban's first championship team with Alabama was likely the best team he has coached since arriving at the school in 2007. Producing the program's first Heisman trophy winner in running back Mark Ingram, the Tide finished 14-0 on the season and defeated the Texas Longhorns in a thrilling championship game. The defense only allowed 11.7 points per game that season and dominated opponents all year long. All of Saban's teams have been excellent, but this 2009 squad was one that was notably special, as the roster included the likes of Ingram, Julio Jones, Marcell Dareus, and Rolando McClain.
Statistics courtesy of ESPN.go.com and SR/College Football.