Alabama vs. Clemson: National Championship Preview and Prediction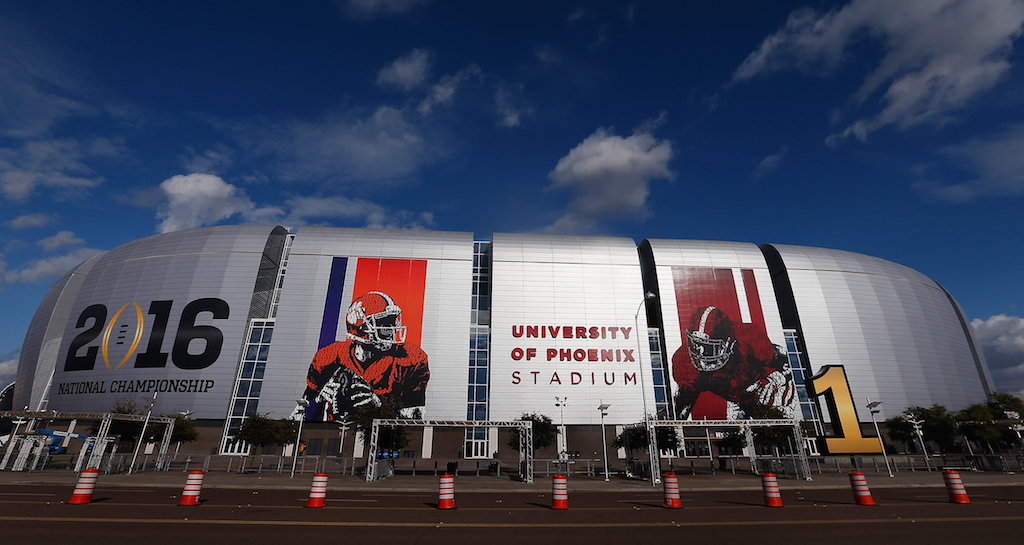 Location: University of Phoenix Stadium, Glendale, Arizona
Date/Time: Monday, January 11, 2016, 8:30 pm EST
Point Spread: Alabama favored by 7 points
Over/Under: 50.5 points
And then there were two. After a wildly unpredictable 2015 college football season (at the Football Bowl Subdivision level), the Clemson Tigers (14-0) and the Alabama Crimson Tide (13-1) are set to square off at the University of Phoenix Stadium in Glendale, Arizona tonight for all the marbles in the second annual College Football Playoff National Championship Game presented by AT&T.
Both teams will enter tonight's matchup coming off of impressive wins in their CFP Semifinal games. Clemson defeated Oklahoma by a score of 37-17 in the Orange Bowl behind an outstanding effort on both sides of the ball, and Alabama thoroughly dominated Michigan State in all facets of the game in the Cotton Bowl, beating the Spartans by a score of 38-0.
Clemson will be out to claim the second national title in program history, which would be head coach Dabo Swinney's first of his coaching career, while Alabama will be out for the 13th national championship in program history and the fourth since head coach Nick Saban took over in 2007. Now, with this game just hours away, here is a preview of each team and a final prediction on who will be crowned as the best team in college football for 2015.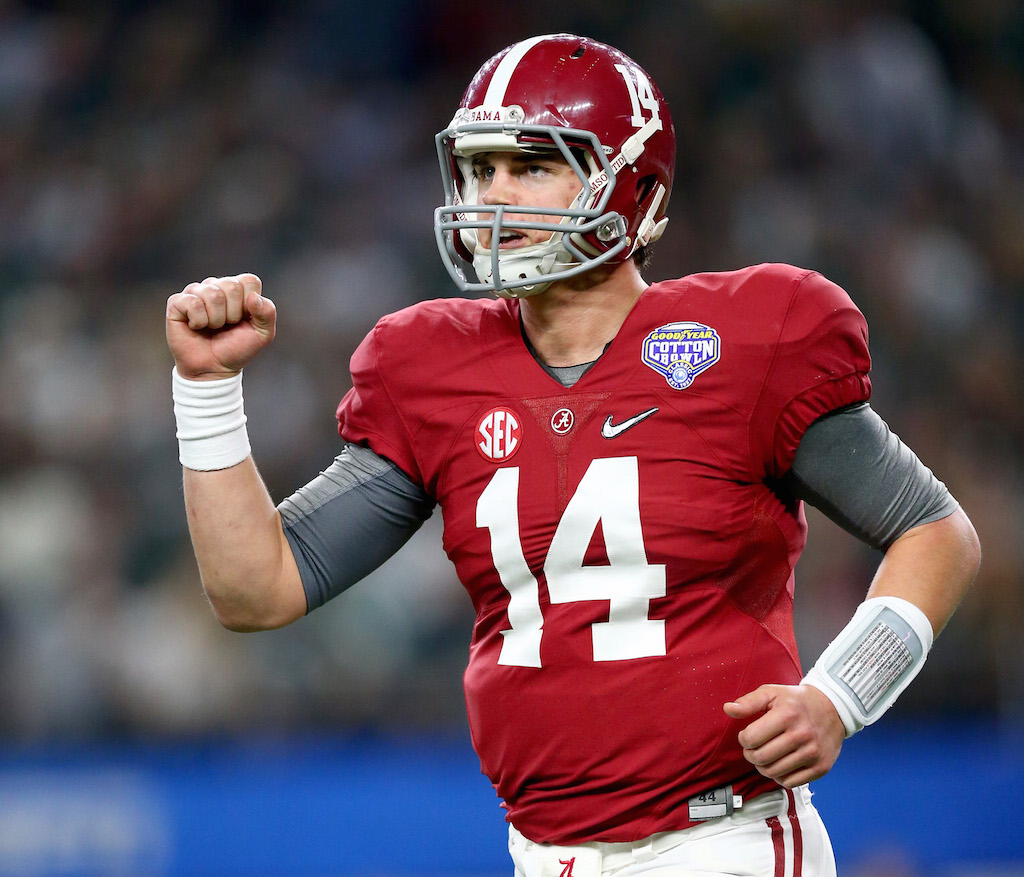 Alabama may have the 2015 Heisman Trophy winner in their backfield, but with all due respect to record-setting running back Derrick Henry, the Crimson Tide owe the majority of their success this season to their defense, which will be remembered as one of the most dominating defensive units in college football history.
Defensively, the Tide will be led by standout defensive linemen Jonathan Allen and A'Shawn Robinson, linebacker Reggie Ragland, and safety Eddie Jackson. However, don't be surprised if it's another player who steals the show for Alabama's defense tonight, as this is a deep group at practically every position on the field.
Offensively, it's safe to assume that offensive coordinator Lane Kiffin will feed the ball to Henry early and often tonight, but in our opinion, the key to Alabama's success has to be quarterback Jake Coker (pictured above). If Coker can play anywhere close to the level he played at last week against Michigan State, the Crimson Tide will be extremely hard for Clemson to beat tonight.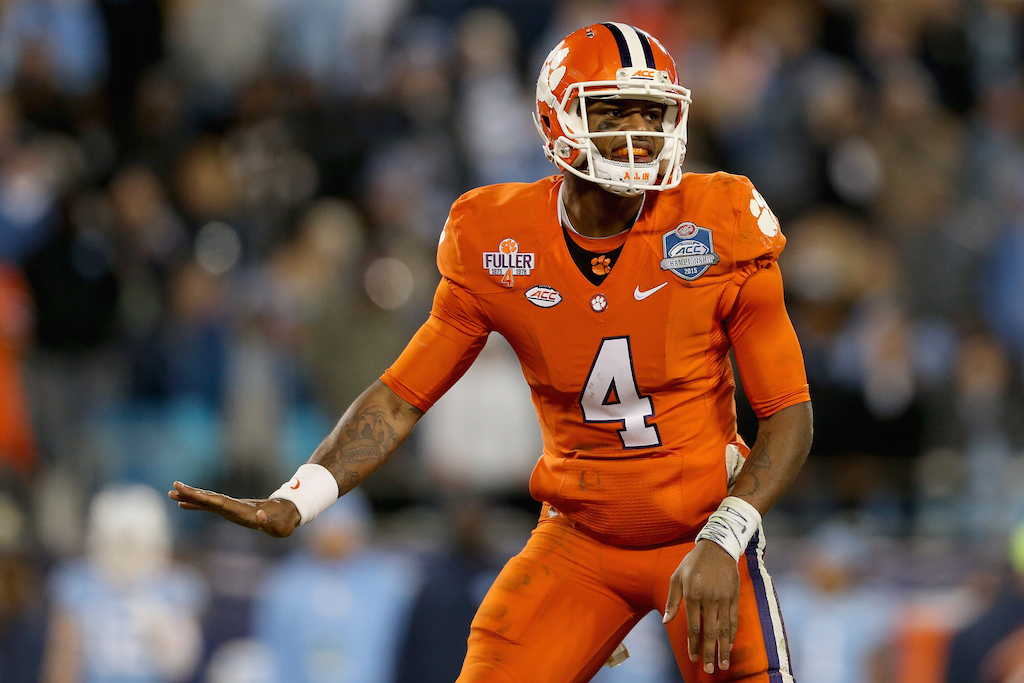 Clemson will also enter this game with an offensive player who garners most of their national media attention in quarterback DeShaun Watson, who was an All-American and Heisman Trophy finalist this season. Like Alabama, though, the Tigers have relied heavily on their playmaking defense all season.
That said, the defensive key of the game for Clemson has to be the effectiveness of their best player, defensive end Shaq Lawson, who was knocked out of their Semifinal game against Oklahoma in the first half with a knee injury. Lawson plans to play tonight, but has admitted that he is still dealing with quite a bit of soreness. If he can effectively harass Coker, Clemson's chances at pulling off the upset increase exponentially.
Offensively, the Tigers may present the most difficult test that the Alabama defense has faced all season. Watson has been the best quarterback in college football in 2015, and as he told ESPN, "As a unit, it's tough to beat us when we're all on the same page and have each other's back." While we doubt that Watson will find the same amount of success tonight that he has all season, we do believe that with his dual-threat abilities, he is capable of doing enough to keep the Tigers in this game from the start.
Final prediction: Alabama 27, Clemson 20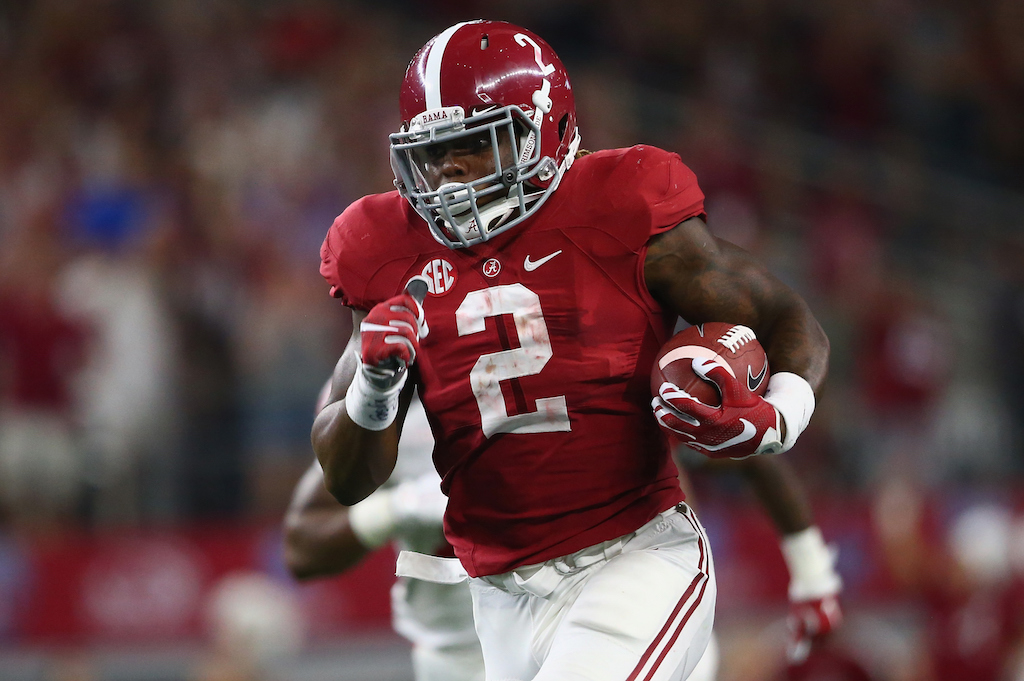 The vaunted Alabama defense will smother the Clemson offense for most of the game, Henry will go over 100 yards rushing, and Coker will play turnover-free football to lead the Crimson Tide to the 2015 College Football Playoff National Championship.
Statistics courtesy of Sports-Reference. Point spread courtesy of Sportsbook.ag.