Alex Caruso Knows Exactly Why He Was Able to Make It in the NBA
The LA Lakers are iconic. They always have the big-name players: Kareem Abdul Jabbar, Magic Johnson, Kobe Bryant, LeBron James, and many more. Making those NBA players look great are the scrappy ones behind the scenes — players like Alex Caruso, a fan-favorite who was part of the team's G League. His strong defense and hard work earned him a spot in the Lakers' rotation, a pivotal role he knew he was destined for.
Alex Caruso's background
Caruso's path to the NBA wasn't ordinary. He played college ball at Texas A&M averaging 8.0 points, 4.7 assists, and 2.02 steals per game. Caruso is the school's all-time assist and steals leader at 649 and 276, respectively. After college, he entered the 2016 NBA Draft but went unselected, so he joined the Philadelphia 76ers Summer League play.
After joining the Lakers for Summer League play in 2017, they signed him to a two-way contract. He played his first NBA game in October 2017. For the next two seasons, Caruso went back and forth between the NBA and G League. In 2019, he finally signed a two-year contract with the Lakers, worth $5.5 million.
Caruso finds success with the Lakers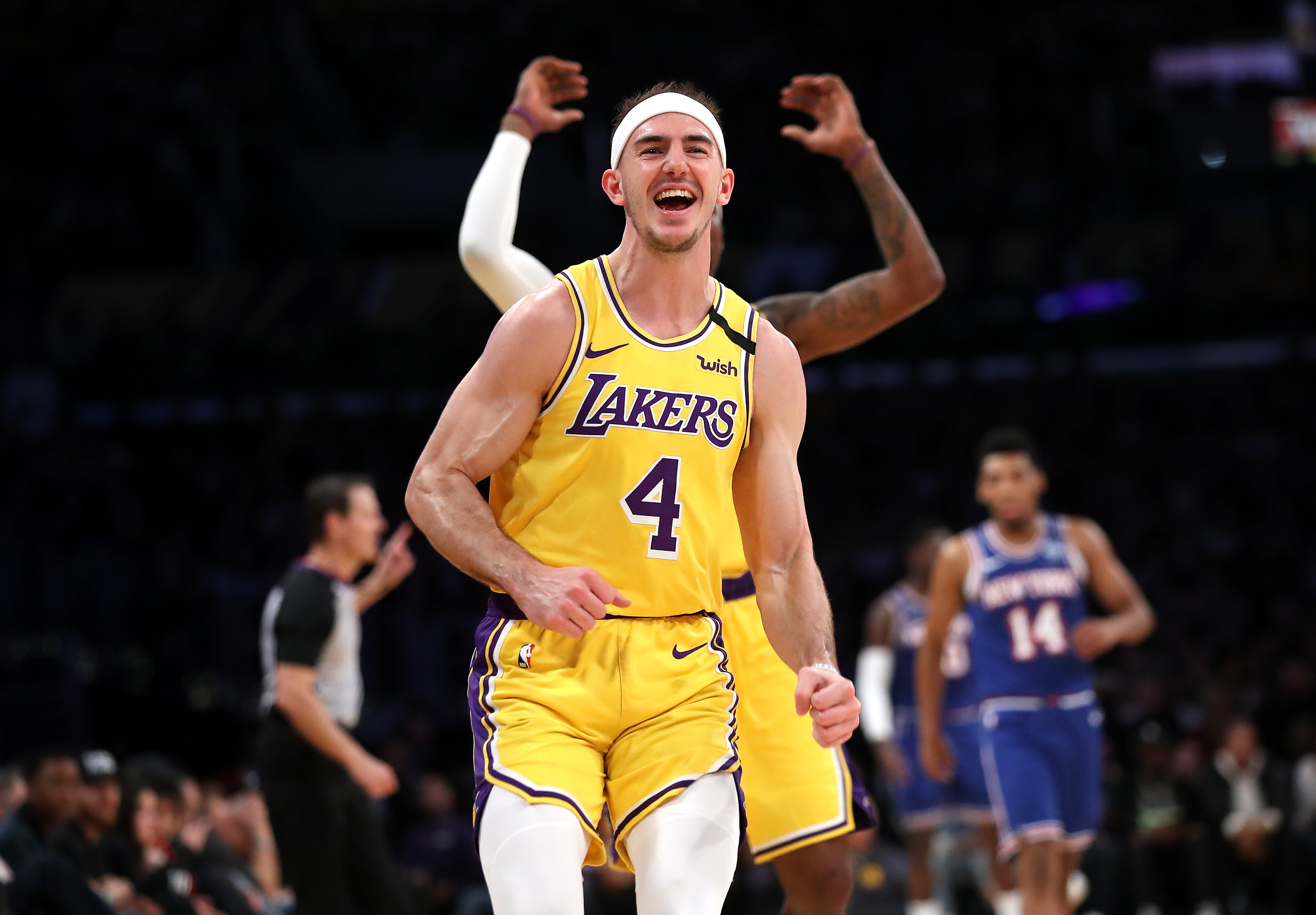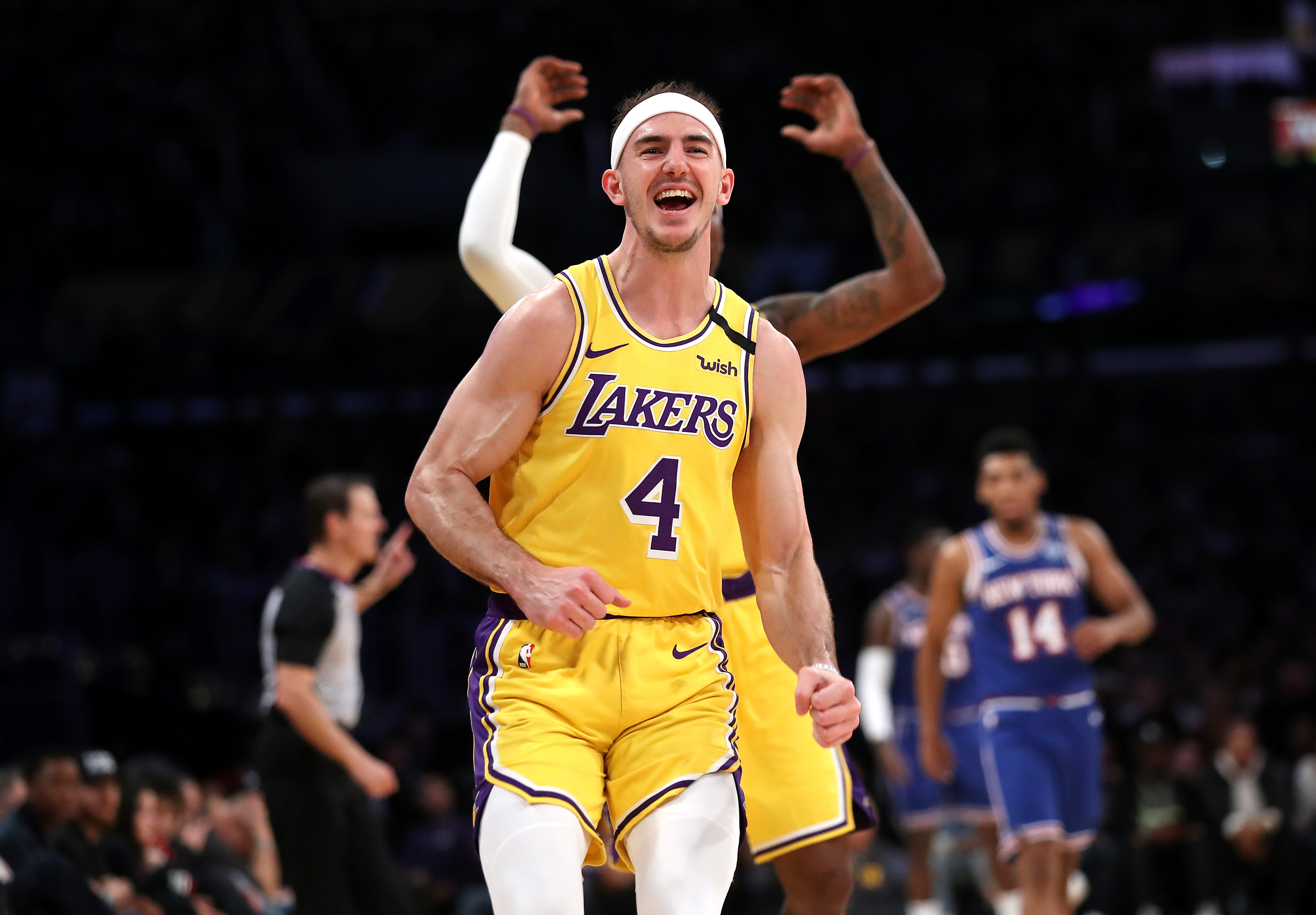 Caruso's gritty play and tough defense have made him a key player in the Lakers' recent success. He has great chemistry with LeBron James, a fact apparent in the team's net rating. Net rating calculates a team's point differential per 100 possessions. When James and Caruso are on the court together, the rating jumps to 18.6 points. This is significantly higher than the 7.2 points NBA champions have recently averaged.
Caruso has previously stated that he likes playing with players that are better than him. He feels it gives him the push he needs to elevate his game even further. And Lakers fans agree with him playing a pivotal role in the team's success. His work ethic, along with his unassuming everyday looks, has made him meme-worthy and a viral sensation.
Alex Caruso knows his role on the Lakers
Working hard to get into the NBA has given Caruso the self-awareness he needs to help the big-name players, and the team in general, succeed. In a recent Reddit forum, he explained why guys never make it to the NBA. "A big reason guys get stuck in the G League is because they don't realize the position they're trying out for. It's like going to a job interview thinking you're going to be the CFO of the company, and they're looking for someone to clean the bathrooms."
Caruso went on to say that he needed to embrace a certain role within the team. He isn't the guy getting paid the big bucks to put up 25 points per game; he's more of a rotation player. He serves a purpose based on what the team needs at that time. A key factor in his NBA success was the time he spent in the G League.
Caruso was told NBA teams look for G League players who can guard multiple positions and make a good teammate. He worked hard to improve his already stellar defensive skills. This became one of the reasons the Lakers brought him up for NBA play.
The 26-year-old's work ethic and self-awareness helped contribute to the Lakers winning the 2020 NBA championship this past October. Caruso even made the starting lineup for title-clinching Game 6 of the NBA Finals. As long as Caruso keeps up his tough and scrappy play, he'll have a vital role within the NBA for years to come.