Alex Morgan's Intense Pregnancy Workout Shows Why She Was Ready for the Olympics 3 Months After Giving Birth
MLS is fun, but the U.S. Women's National Soccer Team is the crown jewel of American soccer. They aren't the highest paid, not for lack of trying. But they're objectively at the apex of the sport. The work ethic that's required for national play takes a certain personality, and Alex Morgan exemplifies this. She goes so hard that not even pregnancy could slow her down.
Alex Morgan's competitive drive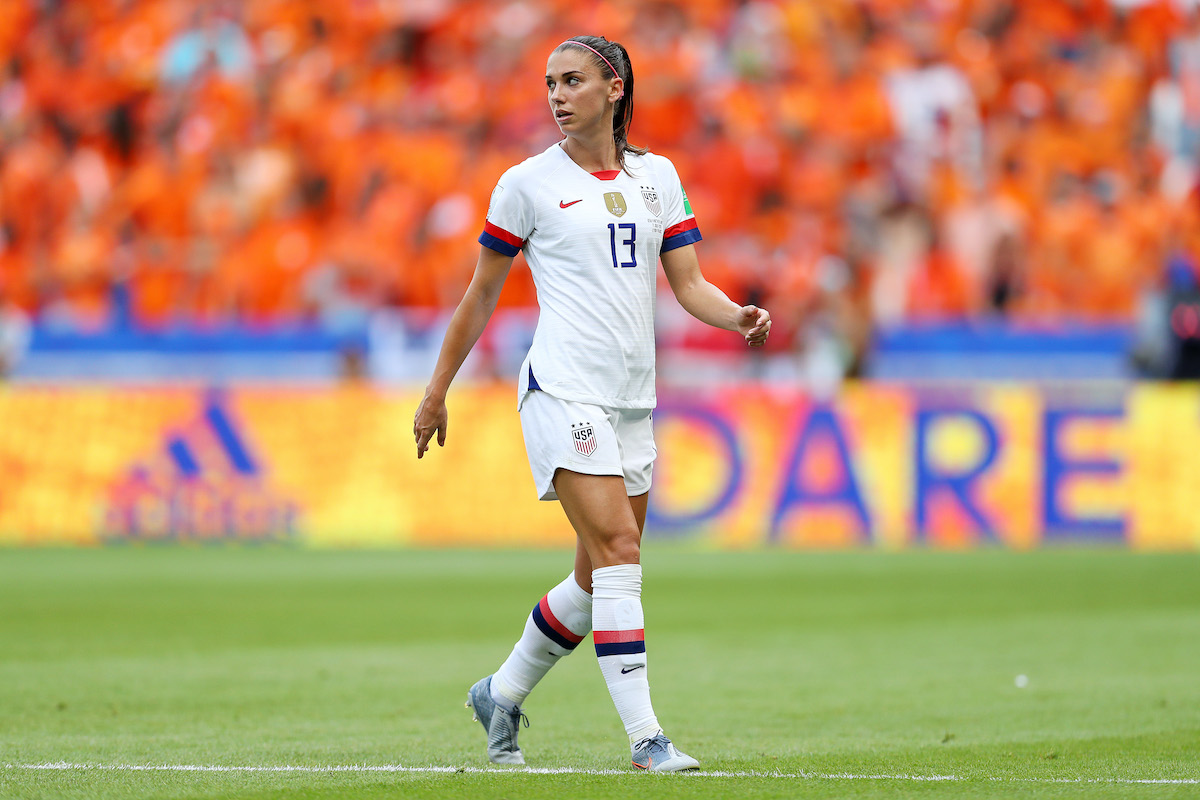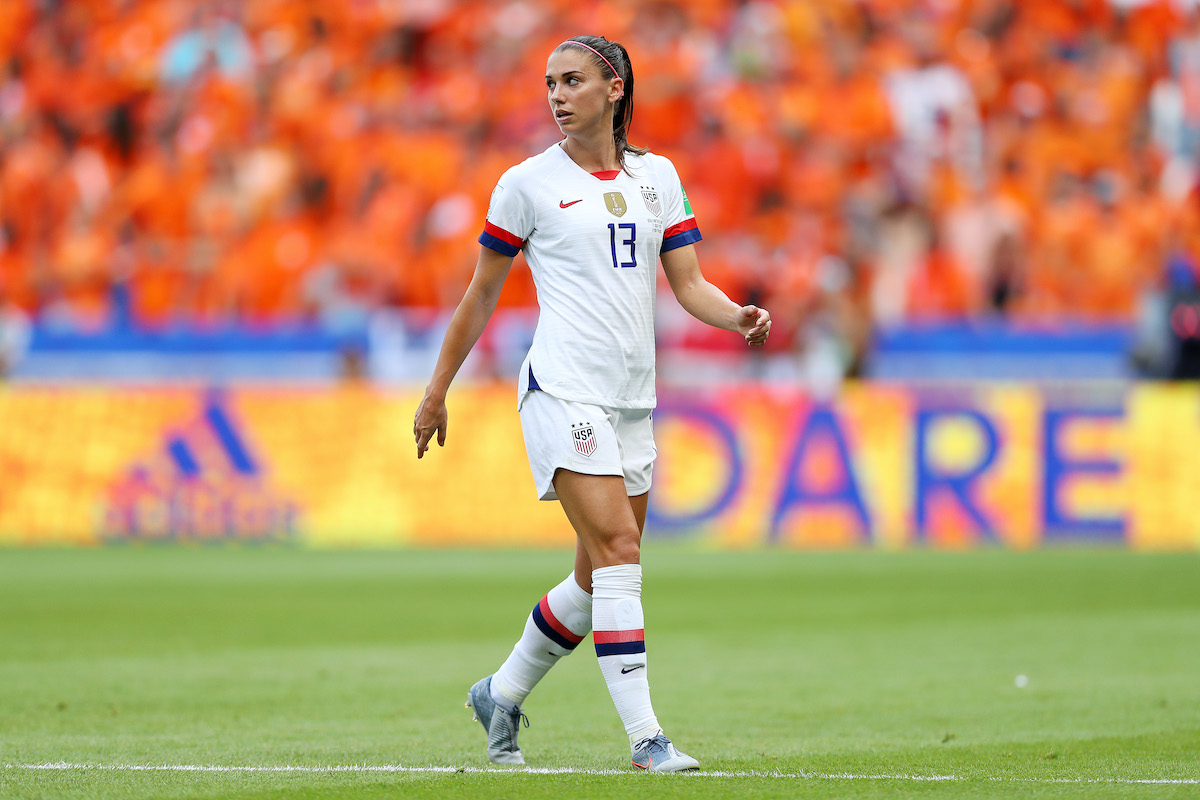 Morgan's dedication to winning goes beyond most other athletes. That drive started in childhood, seemingly as her natural way of approaching life. "She would sit in her room for hours and play Monopoly to try to beat herself. She's always been like that," her sister Jenny told Glamour.
Her husband, fellow U.S. soccer star Servando Carrasco, had similar thoughts in an interview with Orlando Magazine. "It can be absurd at times. Card games like gin rummy can turn into a fight," the L.A. Galaxy star said. "I mean, it's always fun, but afterward, there can be that awkward silence for two or three hours."
Her resume speaks for itself, including her leading role in the American national team's latest World Cup win. Her splashy appearances in national soccer have drawn many eyes to women's international soccer, making her the wealthiest player in her space. The Big Lead points out that her focus is so great, she even scored a pivotal goal on her birthday. No other woman has done that in World Cup soccer.
The unbelievable exercise routine behind Morgan's skills
In Orlando Magazine, Carrasco gave some key insight into Morgan's obsessively complete daily exercise routine. Almost nothing could get in the way of her athletic goals. Even the pair's 2014 honeymoon couldn't slow the dedicated striker down.
"That first morning [of our honeymoon], I woke up at 7 a.m., and Alex had already gone running, did a hard workout, and now she was doing squats and pushups in our room," Carrasco said. This was all before he had even gotten out of bed.
Most of her routine is fairly straightforward, in terms of the lack of equipment. She mostly avoids complex machines and training regimens that require outside supervision. Instead, she devised her own plan full of lunges, pull-ups, and jogging routines, according to MLS Soccer's official website.
How Morgan's wild exercise routine held up through pregnancy
Not long after her World Cup success, Morgan announced she and Carrasco would soon welcome a child to their family. Fans wondered whether this would keep her out of the 2020 Olympics. It turns out their worries were misplaced. Morgan's routine couldn't be slowed much by a simple thing like pregnancy.
With consultation from her physician, she found she could stick with much of her standard exercise plan. According to Insider, that includes the routine described above, as well as many soccer-related drills to keep her game sharp. All the way up to the seven-month mark, she was able to keep up her standard routine.
Once she hit the final trimester, she started dialing things back. Her time remained dedicated to fitness, however, with some of her more mobile drills replaced with pelvic floor exercises. As seen on CNN, she and Carrasco welcomed their child Charlie Elena Carrasco on May 7th.
The 2020 Olympics were unfortunately cancelled by the COVID-19 pandemic. But Morgan was ready for them. Her dedication to her craft leads to a demanding everyday life that few can imagine. Yet it pays off handsomely in terms of her abilities on the pitch.