Alex Rodriguez Buying the Mets Would Set an Embarrassing Precedent for Major League Baseball
Alex Rodriguez wants to go from beating the New York Mets to winning with them. The baseball legend and former New York Yankees star, as well as his fiance, Jenifer Lopez, is reportedly interested in buying the Mets.
The two are working with JP Morgan Chase's Eric Mennell to create the capital needed to purchase New York's 'other' baseball team.
Even if Alex Rodriguez and friends do find the necessary money, Major League Baseball should not, and cannot, allow Rodriguez to own the Mets. MLB Commissioner Rob Manfred would shame the game and create an embarrassing precedent by doing so.
Alex Rodriguez has no shortage of history with the Mets
Although Alex Rodriguez is best known for his time with the New York Yankees, he actually grew up a Mets fan. Rodriguez almost signed with the Mets after the 2000 season, but instead took his talents to the Texas Rangers.

Rodriguez was linked to the Mets in the winter of 2007, although he eventually resigned with the Yankees.
Alex Rodriguez took full advantage of his limited opportunities against the Mets. Rodriguez hit .308 with 13 home runs and 13 RBIs in 62 games against the New York Mets. He shredded the Mets with a .609 average in six games during the 2005 Subway Series.

Rodriguez also enjoyed a two-homer, seven-RBI game across the crosstown rivals in 2006.
Most memorably, Alex Rodriguez hit a walk-off popup against the Mets in 2009. Mets infielder Luis Castillo dropped a popup and two Yankees runners scored, giving the Bombers a thrilling 9-8 victory.
Rodriguez's controversial history should dismiss him as an owner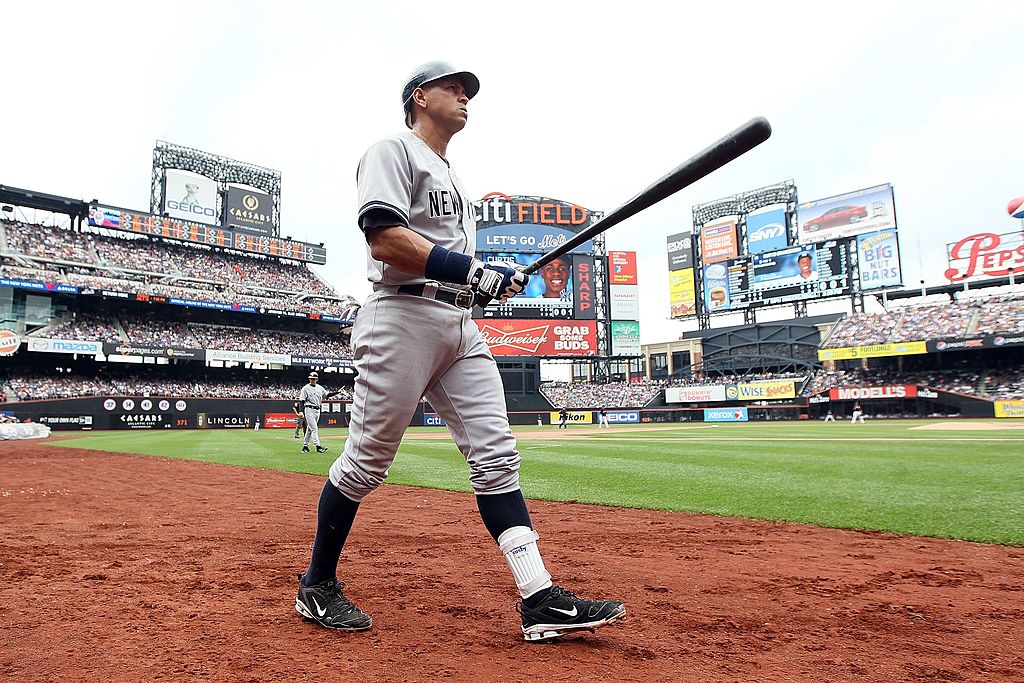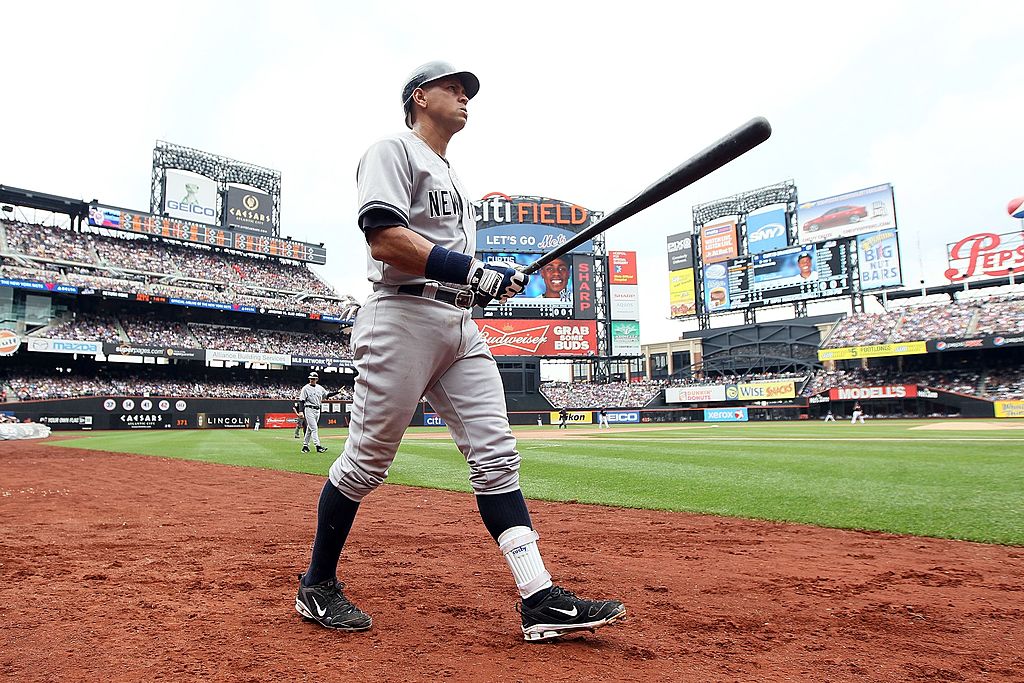 Alex Rodriguez retired in August 2016 with 3,115 career hits, 696 home runs, 2,086 RBIs, and 329 stolen bases. Baseball-Reference measures his Wins Above Replacement at 117.5, which is 16th all-time and 12th among position players.
The reason why he is a possible Hall of Famer, and not a lock, is his steroid usage. Alex Rodriguez admitted to using steroids in 2009, months before the Yankees won the World Series.

Rodriguez previously went on national television and dismissed the accusation, one levied by former MLB All-Star Jose Canseco, that the Yankees slugger used steroids.
Alex Rodriguez missed all of the 2014 suspension because of a performance-enhancing drugs suspension. Rodriguez famously tried suing Major League Baseball over the suspension.
Major League Baseball cannot allow Alex Rodriguez to be an owner
Yankees fans will always remember Alex Rodriguez's clutch hits and walk-off home runs. Rodriguez is a Hall of Fame caliber-talent who is eligible for the Hall in 202022.
Although Rodriguez has repaired his reputation in recent years and rebuilt his relationship with the Yankees, the suspension should immediately disqualify him from having any significant stake in the Mets.

Owning a tiny minority stake would be one thing. But Major League Baseball would set an embarrassing precedent if Alex Rodriguez became the public face of the New York Mets.
Major League Baseball has struggled to connect with fans in recent years. Having a former player who missed an entire season because of a suspension related to performance-enhancing drugs serve as an owner would only further that divide.
Rodriguez's former teammate, Derek Jeter, avoided controversy or legal issues in his 20 MLB seasons. Jeter is the Marlins' CEO and part-owner.
Alex Rodriguez, however, served a suspension because he cheated the game. He lied on national television about using steroids, then was exposed twice for his ties to performance-enhancing drugs.

There is a permanent black mark on Alex Rodriguez's baseball resume. Rewarding Alex Rodriguez with a significant stake in the Mets would send an awful message to the sport and its fans.