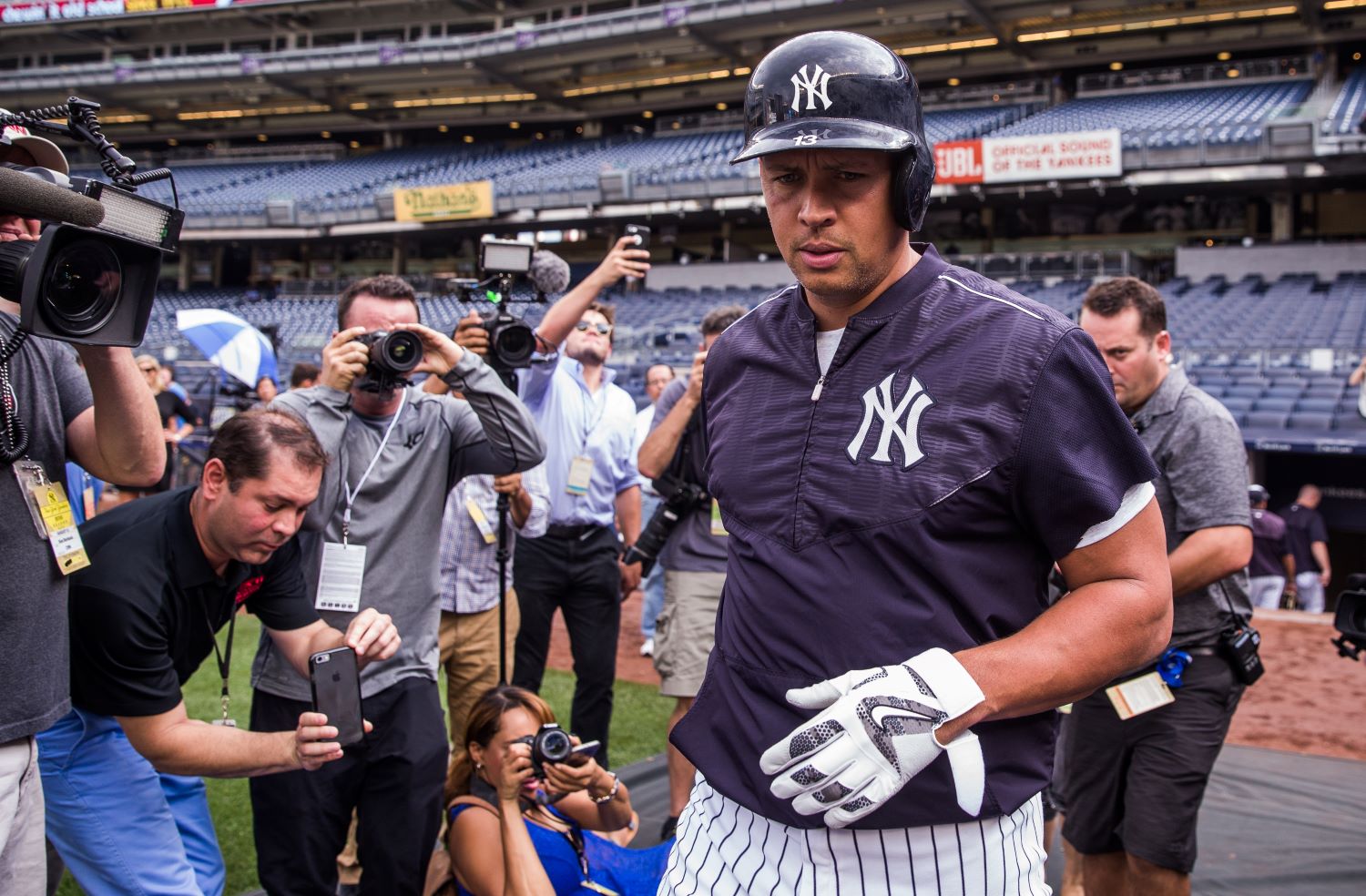 Alex Rodriguez Has Lost More Than $13 Million Because of a Fortuitous Agreement He Made Almost Two Decades Ago
Former MLB star Alex Rodriguez has lost more than $13 million because of a fortuitous agreement he made shortly before he joined the Yankees.
Alex Rodriguez can afford to buy anything he wants. After all, the former New York Yankees slugger earned almost half a billion dollars during his impressive (and controversial) MLB career.
But even though the Shark Tank star has a staggering net worth, Rodriguez has lost more than $13 million because of a fortuitous agreement he made just a few years before he traded in his Texas Rangers uniform for the Yankees' iconic pinstripes.
Alex Rodriguez made almost $500 million during his MLB career
A true baseball prodigy, Alex Rodriguez started collecting MLB paychecks as a teenager. However, it took the New York native a few years to find his footing with the Seattle Mariners.
In 1996, a 20-year-old version of A-Rod completely took the league by storm. He finished second in MVP voting after leading the majors in batting average (.358), doubles (54), runs (141), and total bases (379).
That simply set the stage for even more success.
From 1998-2003, Rodriguez averaged 47 home runs. He led the league in that category for three straight years. In 2002, he totaled a career-high 57 home runs while also leading the majors in RBI.
In 2004, the perennial All-Star switched teams and positions. The Yankees traded for Rodriguez and moved him to third base due to the presence of franchise icon Derek Jeter.
A change of scenery didn't stop the gifted ballplayer from continuing to rack up prolific numbers. Rodriguez blasted 351 home runs in 1,509 games with the Yankees.
While his legacy will be forever impacted by his ties to performance-enhancing drugs, the three-time MLB MVP can at least rest comfortably on the millions he made from playing baseball.
During a career that spanned more than two decades, A-Rod earned just north of $455 million. In 2007, he and the Yankees agreed to a 10-year, $275 million pact. But his bank account could be even bigger if not for a massive expense.
The Yankees star's divorce became a public story
Two years before he made his Yankees debut, Alex Rodriguez made a life-changing decision. In November 2002, the MLB star married Cynthia Scurtis, who he met at a gym in Miami.
Rodriguez's wife gave birth to their first daughter, Natasha Alexander, on Nov. 18, 2004.
On April 21, 2008, the couple welcomed Ella Alexander into the world.
Yet, not long after the birth of their second daughter, the marriage took a major turn.
On July 7, 2018, Rodriguez's wife filed for divorce. According to the official petition for dissolution of marriage, "Alex has emotionally abandoned his wife and children and has left her with no choice but to divorce him."
In addition, the marriage was characterized as "irretrievably broken" due to "the husband's extra marital affairs and other marital misconduct."
Allegations of a romantic relationship between Rodriguez and Madonna became a very public story. However, both celebrities shot down that rumor.
Ultimately, the couple did divorce in September.
A-Rod still has a staggering net worth despite losing more than $13 million because of a fortuitous agreement
According to The New York Times, Cynthia Rodriguez and Alex Rodriguez reached a settlement less than three months after she filed for divorce.
Initially, no terms were disclosed.
However, the MLB star repeatedly said in court papers that the divorce should be governed by the prenuptial agreement the couple signed about a month before they got married.
In the end, that agreement may have actually saved Rodriguez from suffering a bigger financial loss. Still, a decade later, it became clear that he lost a lot of money due to his divorce.
In 2018, TMZ reported that Rodriguez had been paying $115,000 a month in combined spousal and child support since his 2008 divorce.
He wanted to lower his monthly payment after his playing career (and lucrative paychecks) ended. However, his ex-wife reportedly wanted him to contribute $50,000 a month even though Rodriguez claimed his income dropped to about $3 million a year.
At $115,000 a month over the course of a decade, it's safe to say the Yankees legend lost at least $13.8 million.
Luckily for Alex Rodriguez, he's made that amount back (and then some) thanks to smart business investments. Despite losing a sizable chunk of money due to his prenuptial agreement, Celebrity Net Worth estimates that the 45-year-old is worth $350 million.
All statistics courtesy of Baseball Reference. All contract data courtesy of Spotrac.