Alex Smith Admits He Was 'Bitter Toward Football' as He Rehabbed His Damaged Leg: I 'Played This Stupid Game'
Washington Football Team quarterback Alex Smith nearly lost his leg as the result of a routine play. That he could walk on his two feet at all was, at one point, a distant possibility. Smith eventually became the NFL Comeback Player of the Year two seasons later — nothing short of a miracle.
Smith's story recalls the fates of players like Bo Jackson, who was irreparably harmed in a single moment on the gridiron. Smith's story went a different way. After enduring years of surgeries and painful rehab, he's now an inspiration to Tom Brady. But at one point, he was so embittered by the incident that he came to resent the very idea of football itself.
How Alex Smith nearly lost his leg
RELATED: Did the NFL's Roughing-the-Passer Rule Backfire the Moment Alex Smith Broke His Leg?
Back in 2018, Smith was rushed and sacked by two Houston Texans players. Defenders Kareem Jackson and J.J. Watt bolted past the offensive line and zeroed in on Smith all at once. In an attempt to avoid roughing the passer, both Texans players moved off Smith's center mass. The intention was to avoid heavily damaging the Washington QB, but instead resulted in an awkward landing.
The ensuing injury was so obvious that the clip has rarely been replayed on television without being blurred. His left tibia and fibula were broken through. The shattered bits of bone quickly set off an infection in the leg.
According to USA Today, doctors warned Smith that the infection might only be solved by removing the bulk of his leg. Instead, the Washington QB chose to endure 17 surgeries to carefully remove large portions of irreparably damaged flesh from his calf and set his shattered bones properly.
With much of his calf gone, his leg had to be reconstructed in a new configuration. Part of his quad was put into his shin for support. The surgeons also relocated skin from his thighs to his calf area.
Alex Smith became 'bitter toward football' early in his recovery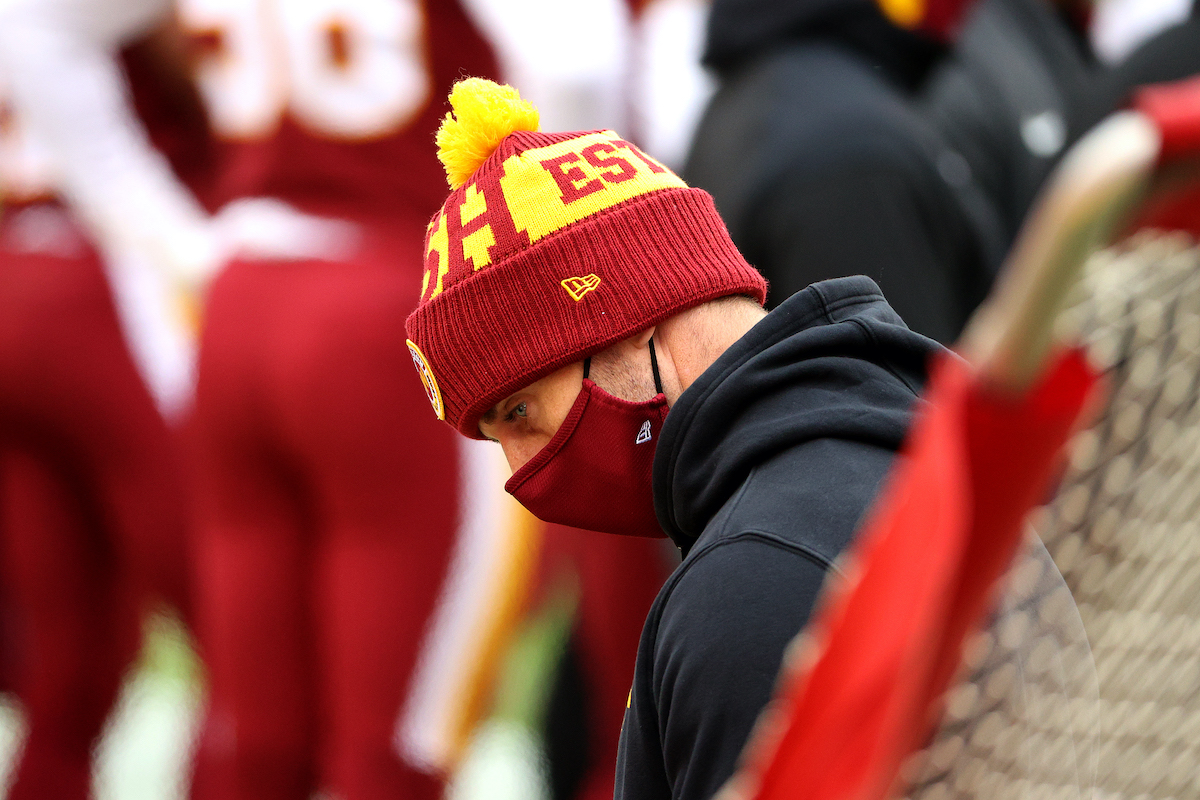 RELATED: Alex Smith Still Plays With an 'Element' of Fear After Life-Threatening Leg Injury
Smith had a lot to feel angry about after his potentially career-ending injury. He had to mentally cope with the possibility of losing his leg. The now-36-year-old had to endure constant pain, exacerbated by his rehab. He had to process the idea that a rule meant to protect quarterbacks may have unintentionally led to the awkward situation that mangled his leg.
Smith sat down with GQ in February. In the extensive profile, he admitted that at one point he unequivocally blamed football itself for his misery. "[…]I had kind of been bitter toward football because I'm like, I was playing this stupid game and [the injury] happened."
Smith thought about abandoning the game entirely, even just for fun. Golf occupied his thoughts instead, a sudden switch away from his lifelong love of football. It took the persistent NFL fandom and the pros handling his care to put him back on the road toward playing for Washington again.
Smith rediscovered his love for football during the most intense period of his rehab
The Washington Post reports that many of the surgeons and rehab specialists on Smith's case had military ties. Most were big NFL fans. They insisted on involving the sport in Smith's rehab. One of them literally pushed a football into his hands before he could even walk.
The moment instantly reinvigorated Smith. He was inspired by their enduring love of football, despite some having permanent injuries of their own. Soon, thoughts of golf receded; the idea of his recovery ending with him back on a football field became a real possibility.
When Kyle Allen was injured during the 2020 season, Smith became Washington's go-to QB. He won Comeback Player of the Year, played out the regular season, and only missed the wild-card game because of a bone bruise on his right leg. While the Washington Football Team released him after the 2020 season, it's unlikely his NFL career ends here.